Arte, Mostra personale, Roma
ME/VE: 14:00-18:00
GIO: 14:00-20:00
SA/DO: 11:00-18:00
Ingresso: Via Liguria 20
Dates
25.03.2022
26.06.2022
Category
Arte, Mostra personale
Information
ME/VE: 14:00-18:00
GIO: 14:00-20:00
SA/DO: 11:00-18:00
Ingresso: Via Liguria 20
Real Estate è la prima grande personale in Italia dell'artista svizzera Mai-Thu Perret (nata nel 1976, vive e lavora a Ginevra). Concepita in stretto dialogo con l'artista, la mostra comprende opere esistenti e di nuova produzione – come, ad esempio, una scultura a grandezza naturale, che attinge all'interesse di Mai-Thu Perret per le divinità della mitologia romana. Real Estate offre una panoramica sulle tematiche, sui processi e sui materiali esplorati dall'artista: le sculture, i dipinti, le opere in ceramica, le performance e i testi si collocano all'intersezione tra la cultura contemporanea, la critica della storia dell'arte e la materialità. Mai-Thu Perret esplora (e genera) narrazioni e contro-narrazioni femministe che mettono in luce il ruolo dell'oggetto d'arte, introducendo possibilità utilitaristiche, simboliche e persino mistiche in contesti che sono spesso limitati a letture formaliste. Il titolo della mostra Real Estate non è solo un gioco di parole con il termine italiano 'estate' (la stagione estiva) ma si rifà al titolo dell''autobiografia vivente' della scrittrice Deborah Levy. L'artista, infatti, riflette sulla definizione di 'casa', domesticità e sulle connotazioni di genere esistenti in architettura, tematiche presenti in tutto il percorso espositivo. La mostra include anche un nuovo lavoro spoken word di Tamara Barnett-Herrin.
Con il sostegno di: République et canton de Genève, Fonds cantonal d'art contemporain.
Scaricare il testo curatoriale e la mappa della mostra qui.
Domande stampa: press@istitutosvizzero.it
Istituto Svizzero
Via Liguria 20, Roma
Ingresso gratuito. Registrazione alla porta.
Orari di apertura:
Mercoledì / Venerdì: 14:00-18:00
Giovedì: 14:00-20:00
Sabato / Domenica: 11:00-18:00
In occasione di La Casa Ispirata, l'evento finale delle/dei residenti Roma Calling 2021/2022, venerdì 24.06.2022 la mostra rimarrà aperta fino alle H23:30.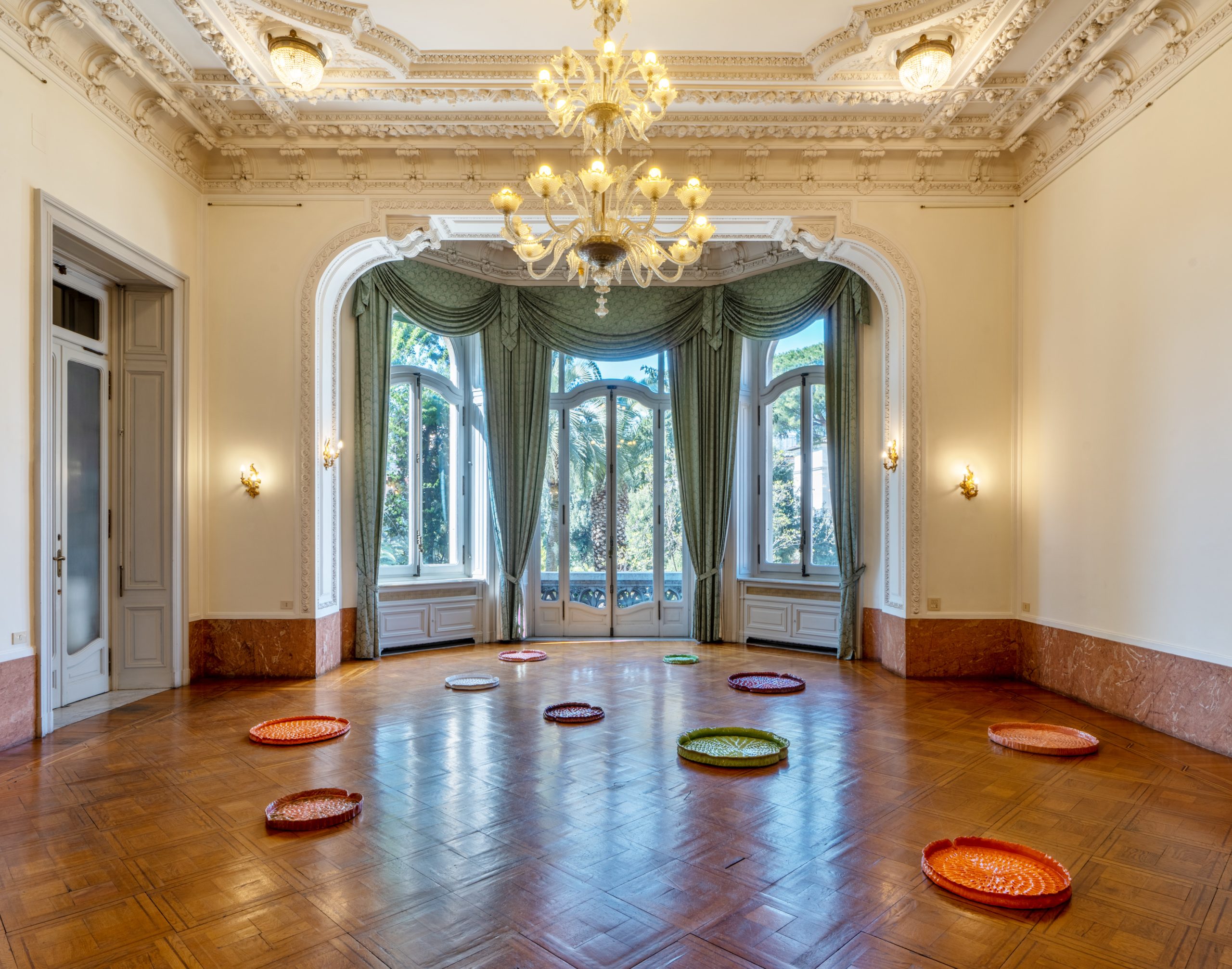 Mai-Thu Perret (nata nel 1976) vive e lavora a Ginevra. Ha esposto nelle maggiori istituzioni svizzere e internazionali tra cui: Badischer Kunstverein, Karlsruhe (2019); Spike Island, Bristol (2019); MAMCO, Ginevra (2019); Musée d'art moderne et contemporain, Ginevra (2016); Nasher Sculpture Center, Dallas (2016); Le Magasin, Grenoble (2012); Haus Konstruktiv, Zurigo (2011); University of Michigan Museum of Art, Ann Arbor (2010); San Francisco Museum of Modern Art (2008); e Renaissance Society all'Università di Chicago (2006). Le opere di Perret fanno parte delle collezioni permanenti di istituzioni in tutto il mondo, tra cui il Centre National des Arts Plastiques, Parigi; Collection Aargauer Kunsthaus, Aarau; Fond National d'Art Contemporain, Parigi; Migros Museum of Contemporary Art, Zurigo; San Francisco Museum of Modern Art; e Walker Art Center, Minneapolis.