Art, Exhibition personelle, Roma
WED/FRI: 14:00-18:00
THU: 14:00-20:00
SAT/SUN: 11:00-18:00
Entrance: Via Liguria 20
Dates
25.03.2022
26.06.2022
Category
Art, Exhibition personelle
Information
WED/FRI: 14:00-18:00
THU: 14:00-20:00
SAT/SUN: 11:00-18:00
Entrance: Via Liguria 20
Real Estate is the first major solo exhibition in Italy by Swiss artist Mai-Thu Perret (born 1976, lives and works in Geneva). Conceived in close exchange with the artist, the exhibition includes existing and new works – such as a life-size sculpture, which draws on Mai-Thu Perret's interest in the gods of Roman mythology. Real Estate offers an overview of the themes, processes and materials explored by the artist: the sculptures, paintings, ceramic works, performances and texts stand at the intersection of contemporary culture, art history criticism and materiality. Mai-Thu Perret explores (and generates) feminist narratives and counter-narratives highlighting the role of the art object, introducing utilitarian, symbolic and even mystical possibilities into contexts that are often limited to formalist readings. The title of the exhibition Real Estate is not only a play on words with the Italian term 'estate' (the summer season) but refers to the title of the 'living autobiography' by writer Deborah Levy. In this sense, the artist reflects on the definition of 'home', domesticity and the connotations of gender in architecture – themes that are present throughout the exhibition. The show also includes a new spoken word piece by Tamara Barnett-Herrin.
With the support of République et canton de Genève, Fonds cantonal d'art contemporain.
Please download the curatorial text and the exhibition floorplan here.
Press inquires: press@istitutosvizzero.it
Istituto Svizzero
Via Liguria 20, Rome
Free entry, registration at the door.
Opening hours:
Wednesday / Friday: 14:00-18:00
Thursday: 14:00-20:00
Saturday / Sunday: 11:00-18:00
On the occasion of La Casa Ispirata, the final event of Roma Calling 2021/2022 Fellows, the exhibition will be open until H23:30 on Friday 24.06.2022.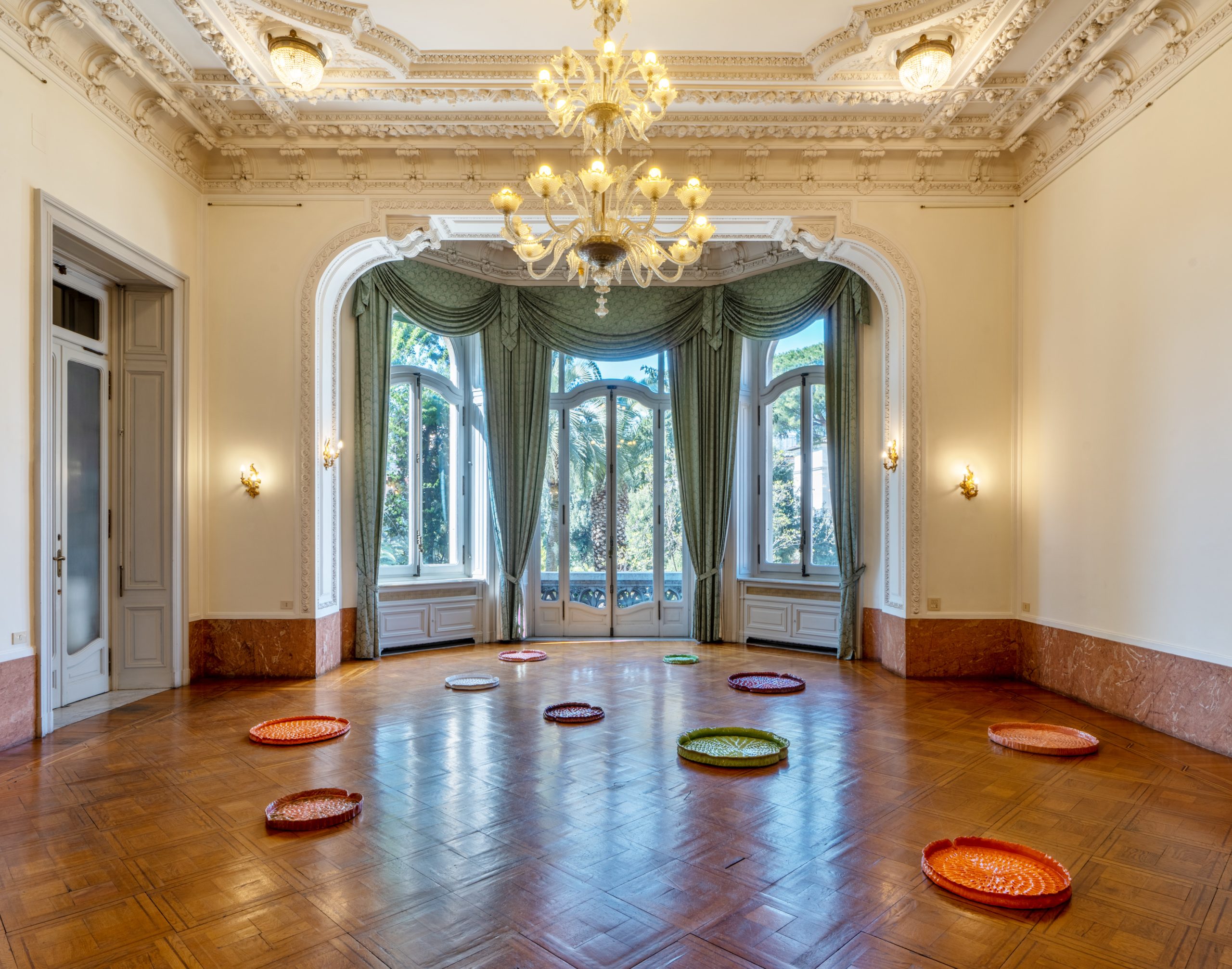 Mai-Thu Perret (born 1976) lives and works in Geneva. She has exhibited in major Swiss and international institutions such as Badischer Kunstverein, Karlsruhe (2019); Spike Island, Bristol (2019); MAMCO, Geneva (2019); Musée d'art moderne et contemporain, Geneva (2016); Nasher Sculpture Center, Dallas (2016); Le Magasin, Grenoble (2012); Haus Konstruktiv, Zurich (2011); University of Michigan Museum of Art, Ann Arbor (2010); San Francisco Museum of Modern Art (2008); and the Renaissance Society at the University of Chicago (2006). Perret's work is in the permanent collection of institutions worldwide, including the Centre National des Arts Plastiques, Paris; Collection Aargauer Kunsthaus, Aarau; Fond National d'Art Contemporain, Paris; Migros Museum of Contemporary Art, Zurich; San Francisco Museum of Modern Art; and Walker Art Center, Minneapolis.