Art, Performance, Sound, Palermo, Milano, Roma
Sounds and Performances for the Winter Solstice
Dates
14.12.2023
16.12.2023
Location
Palermo, Milano, Roma
Category
Art, Performance, Sound
Information
Sounds and Performances for the Winter Solstice
SOL INVICTUS: Sounds and performances for the winter solstice
Also this year, Istituto Svizzero celebrates the winter solstice with a programme of performances and live-sets in Palermo, Milan and Rome.
The shortest day of the year: the winter solstice, by convention, is the moment in which, due to the position of the Sun with respect to the equator, the longest night and the shortest day correspond. An astronomical event rich in symbolic meanings – sometimes even controversial – that was celebrated in antiquity by pagan populations before the advent of Christianity: the Romans celebrated Sol Invictus, the Egyptians the birth of Horus, the Greeks worshipped Helios. After the prevailing hours of winter darkness, the Sun seemed to be reborn and became invincible (from Latin Sol Invictus). A time of year that, ancestrally, marks the passage from darkness to light. And it is precisely to the search for light, for the divine that is in the air, for the myth and the beauty of nature that Istituto Svizzero revolves these three evenings of movement and sound experimentation.
Food and drinks can be purchased on-site.
Curated by Gioia Dal Molin.
The evenings are organized in collaboration with Fondazione Sant'Elia Palermo, Fondazione Giangiacomo Feltrinelli, MACRO — Museum of Contemporary Art of Rome.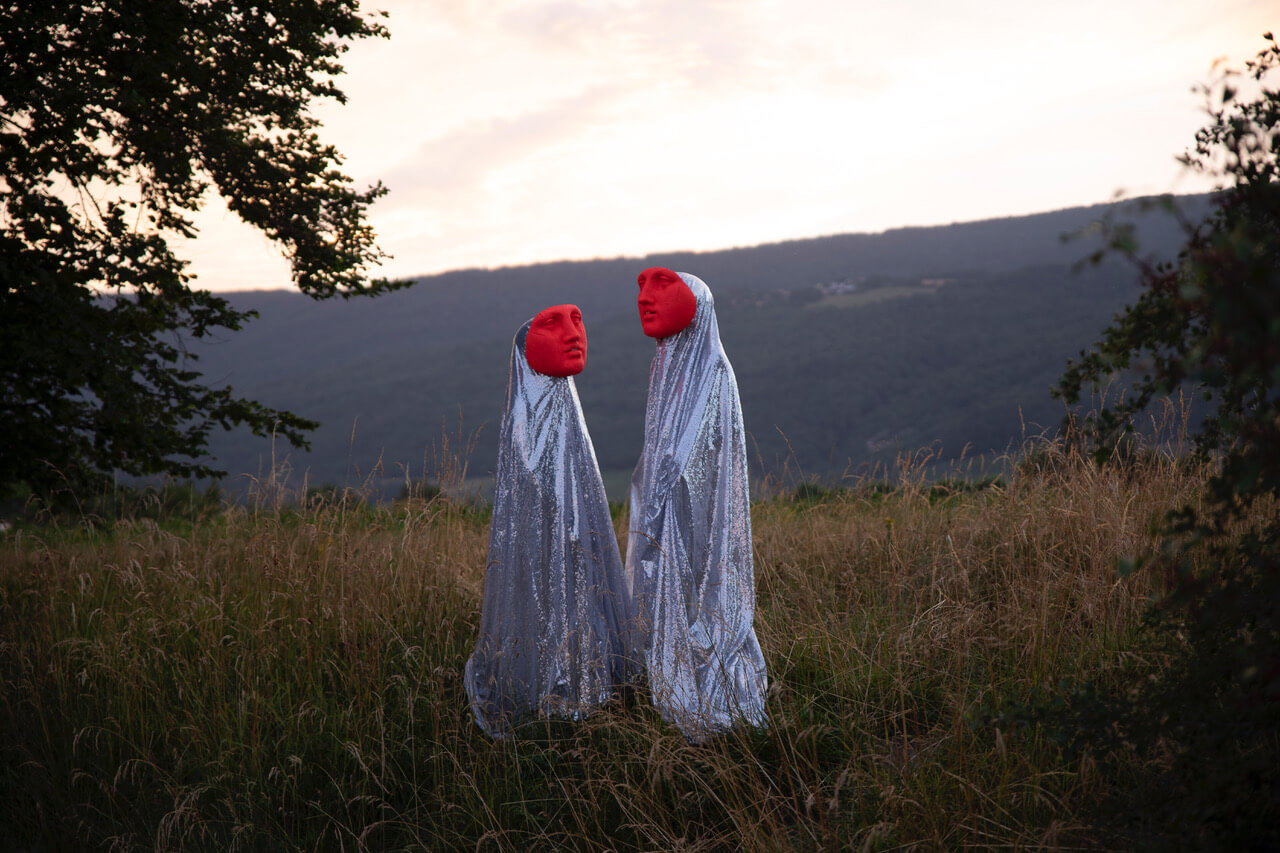 14.12.2023 H20:30-24:00
Loggiato di San Bartolomeo, via Vittorio Emanuele 25, Palermo
Free entry within the limited capacity
Performances by:
Julie Monot & Léonore Brunner, Tiran Willemse
Live set: knarzy, in collaboration with Fluidae
---
15.12.2023 H18:30-23:00
Fondazione Giangiacomo Feltrinelli, viale Pasubio 5, Milano
Free entry, book here.
Performances by:
Valerie Reding, Caterina Gobbi, Murat Adash, Élie Autin
DJ set: Leila Moon
---
16.12.2023 H19:00-24:00
MACRO — Museum of Contemporary Art of Rome, via Nizza 138, Roma
Free entry, book here.
Performances by:
Francesca Sproccati, Katja Schenker,Tiran Willemse, Madison Bycroft & Louise BSX

Hybrid set: Jessika Khazrik
SAVE THE DATE
Sign up to this event to receive a notification email