Residencies
The Villa Maraini, home of the Istituto Svizzero in Rome, hosts a dozen young Swiss residents each year, comprising six researchers and six artists. The residents of the Roma Calling programme are provided with rooms and places to work. The midday meal is eaten together in order to help foster a particular atmosphere of emulation and synergy between science and art involving all of the occupants.
The various residency opportunities include:
Roma Calling
Milano Calling
Palermo Calling
Summer School
Senior Fellowship
Roma Calling
The Istituto Svizzero issues a new call each year for twelve ten-month residencies running from September to July.
The Roma Calling residencies are for artists (visual arts, design, architecture, literature, dance, theatre and music) and researchers (social, human and natural sciences).
In addition to their personal research projects, residents are required to take part in the Institute's transdisciplinary project. The programme, of about twenty days distributed throughout the year, is defined by the management in relation to the residents selected and their interests. It consists of events, study trips, workshops which include the participation and contribution of established researchers and artists.
This multidisciplinary programme makes it possible to develop ongoing research and networks, and to foster new and active exchange between scientific and artistic disciplines.
The call is addressed to Swiss citizens and residents as well as figures who have established solid relations with the Swiss scientific and cultural scene.
Candidates are required to present a personal research project that would necessitate or benefit from a stay in Rome and fit into a project of interdisciplinary collaboration between art and science.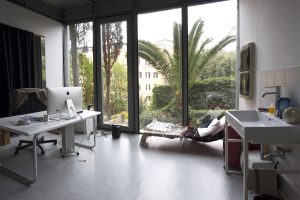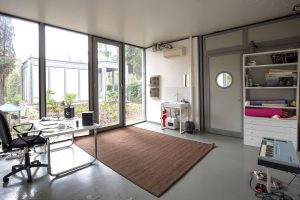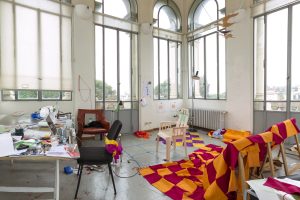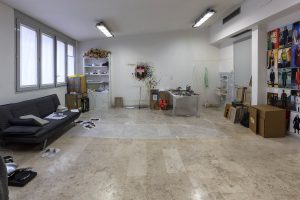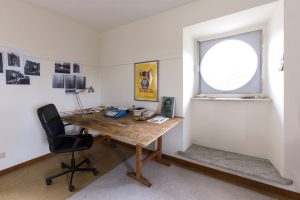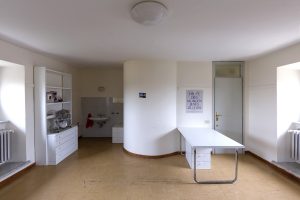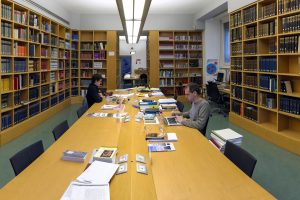 Conditions for participation, accommodation and financing
Selection process
Applications must be submitted to the Istituto Svizzero by 3 February 2020.
The candidates selected by the artistic and scientific committees will be called for an interview with the jury on 16 or 17 March 2020.
Application form for artists (IT)
Application form for researchers (IT)
Residents
NEW Roma Calling 2019/2020
Roma Calling 2018/2019
De Franco, Oscar alias De La Fuente Oscar De Franco (Visual artist) Oscar De Franco (1986, Zurich) took a Master in Fine Arts degree at the Zürcher Hochschule der Künste in 2013, and as a visiting student he attended the course of Thomas Zipp at Universität der Künste Berlin. He has presented work in solo and group shows at Binz 39 (Zurich), Helmhaus (Zurich), Wasserkirche (Zurich), Kunstmuseum Bern (Bern), Galerie Gregor Staiger (Zurich), Kunsthalle St. Gallen (St. Gallen), Haus Konstruktiv (Zurich), Cabaret Voltaire (Zurich), Kunsthalle Bern (Bern) and other locations. He has received many prizes and study grants, including Atelierstipendium Binz 39 (2014-16) and Credit Suisse Förderpreis Video Kunstunstmuseum Bern (2012). He has also been a resident at Stavanger (Norway).
Meier, Rahel (History) Rahel Meier (1985, Zurich) is a medievalist. She studied History of Art, History and Archaeology of the Middle Ages at the University of Zurich, Paris and Basel. She was awarded the Förderpreis für Kunstwissenschaft by the Alfred Richterich Foundation for an extract of her thesis. At Istituto Svizzero in Rome, she is completing her dissertation on the creation and dissemination of the legend of the Holy Land, which is funded by the Swiss National Science Foundation (with contribution by Doc.CH). She was a guest of the KHI-MPI in Florence.
Meier, Robin (Musician, visual artist, performer, videomaker) Robin Meier (1980, Zug) took a degree in cognitive philosophy at the École des Hautes Études en Sciences Sociales in Paris in 2007, and studied at the Center for New Music & Audio Technologies, University of California and the Conservatoire National de Region de Nice, where he graduated in 2005. His works have been featured in group and solo shows in various institutions and biennials, including the 11th Shanghai Biennale (Shanghai), Palais de Tokyo (Paris), Gare de l'Est (Nuit Blanche – Paris), Volkshaus (Art Basel, Basel), Musée d'Art Moderne de la Ville de Paris (Paris), Arsenal Gallery (New York). He was assigned the Kantonaler Kulturförderpreis of the Canton of Zug in 2016, and was nominated for the Prix Fondation Richard, Paris, in 2015.
Mure-Ravaud, Lora (Writer and filmmaker) Lora Mure-Ravaud (1993, Bordeaux) has a degree in philosophy and literature (Lyon, 2012). In 2017 she completed the Bachelor programme at the school of cinema of the École cantonale d'art de Lausanne. She has made several short films: Soleil cou coupé (2017, broadcast by RTS), Valet noir (2017, produced for Alva Film), Côté cour (2016, presented at the Locarno Festival), Joconde (2015, presented at Locarno Festival and acquired by ARTE). For Valet noir she won the Prix de la relève at Solothurner Filmtage (2018) and the prize for best short film of the Festival of Winterthur (2017).
Petracca, Enrico (Economic sciences) Enrico Petracca (1983, Lausanne) studied economics at Bocconi University in Milan and the University of Bologna, where he also completed a doctorate in history and philosophy of science in 2014. During the academic year 2017-18 he has conducted post-doctoral research at the Institut de Recherches Économiques (IRENE) of the University of Neuchâtel. His interests include the history and methodology of economic theories. The research he intends to conduct in Rome has to do with the history of "idiosyncratic" economic thought, thus defined because it cannot be analysed through traditional historical categories. In this sense, his research attempts to introduce new categories, related to the study of certain personalities and singular theories in the history of economic thought.
Pönitz-Hunziker, Christine (Archaeologist) Christine Pönitz-Hunziker (1983, Bern) studied history and archaeology of the Mediterranean at the University of Bern. In 2014 she completed a Master in archaeology of the Mediterranean and ancient history at the University of Bern. Since 2015 she has worked on her doctoral thesis on the ceramics of the necropoli of Via dei Greci and the Cimitero Sud of Crotone, as a mirror of the socio-cultural and economic development of the Italian city in the 3rd and 4th centuries BC. In Rome she will conduct research for the doctoral thesis supported by the Swiss National Science Foundation, with the scientific collaboration of Timothy Pönitz, also a Swiss Institute fellow, whose project focuses on archaeological study of the ancient city of Crotone in Calabria.
Pönitz Timothy (Archaeologist) Timothy Pönitz (1989, Geneva) studied classical archaeology and Egyptology at the University of Geneva. In 2014 he completed a Master in classical archaeology at the University of Geneva. Since 2016 he has worked on his doctoral thesis on the necropoli of Via dei Greci and the funerary context of Crotone. In Rome he will conduct in-depth research in scientific collaboration with Christine Pönitz-Hunziker, also a Swiss Institute fellow, whose project also focuses on archaeological study of ancient Crotone in Calabria.
Spina, Davide (Architect) Davide Spina (1983, Rome/Zurich) is of Italian origin and presently lives in Zurich, where he is completing a doctorate at ETH Zurich, Institute for the Theory and History of Architecture (gta). His research project consists of a monographic thesis on the Roman real estate contractor Società Generale Immobiliare (SGI). Davide has a degree in architectural sciences from Università Roma Tre, and a Master in architectural history from Bartlett School of Architecture, University College London (UCL). He has received study grants at Yale University and Canadian Centre for Architecture (Montreal), and has been a Visiting PhD Scholar at Columbia University, as well as teaching at ETH. Some of his essays have been published in AA Files, the magazine of the Architectural Association of London.
Wagner, Laurence (Programming, writing, performing arts research) Laurence Wagner (1984, Lausanne) attained a Master of Arts at the Haute Ecole d'Art et de Design de Genève in 2011, after completing a Bachelor of Arts at the University of Lausanne in 2008. Since 2014 she has worked at TU-Théâtre de l'Usine in Geneva as director of programming, communication and press relations, and co-director of cultural mediation. She was a member of Corodis – Commissione Romande de Diffusion des Spectacles in 2016-17, and she has worked on various projects as a cultural mediator. She works for Zürcher Theater Spektakel in Zurich, teaches at Manufacture Haute école des arts de la scène in Lausanne, and develops various projects in the performing arts as an independent curator.
Wertenbroek, Manon (Visual artist) Manon Wertenbroek (1991, Lausanne) is of Swiss-Dutch origin; she took a Bachelor of Arts in photography in 2014 at the École cantonale d'art de Lausanne. Since then, Wertenbroek has shown works in galleries in Holland, Belgium, Italy and France, and also at Art Basel, the Foam Museum in Amsterdam, and the Swiss Institute in Rome. Her work has been featured in the publications Guardian, Mousse, British Journal of Photography, Foam Magazine, i-D, LensCulture and many others. In January 2017 she had her first solo show at Coalmine, Wintherthur. That same year she was assigned the Swiss Art Award by the Federal Office of Culture.
Wooldridge, Ian (Visual artist) Of English origin, Ian Wooldridge (1982, Zurich) now resides in Zurich and is a PhD candidate in media sciences at the University of Basel. After taking a Bachelor in Fine Arts at Central St. Martins, University of London in 2004, he completed a Master degree in 2011 in history of cinema and visual media at Birkbeck College, University of London. From 2013 he has taught at the Zürcher Hochschule der Künste, in the Department of Art and Media. He has taken part in group and solo shows at the Cruising Pavilion (Venice Architecture Biennale 2018), LUX (London), Folkwang (Essen), Plymouth Rock (Zurich), Haus Konstruktiv, (Zurich), The Swiss Art Awards 2017 (Basel), Mikro (Zurich), Taylor Macklin (Zurich), Le Manoir (Martigny), Coalmine (Winterthur).
Zuber, Célia (Art historian) Célia Zuber (1990, Geneva) took a Bachelor degree in 2013 in art history and modern French literature at the University of Geneva, and a Master in art and languages at the École des Hautes Études en Sciences Sociales of Paris in 2015. In 2013 she received the prize for young researchers of the Association Suisse des Historiens et Historiennes de l'Art (ASHHA/VKKS). In 2016-17 she taught at the University of Geneva and the VIA FERRATA of the Ecole des Beaux-Arts de Paris. In Rome she will conduct research for her doctoral thesis, funded by the Swiss National Science Foundation, on the theory and theology of the image in the religious work of the painter from Bologna Annibale Carracci.
Roma Calling 2017-2018
Bobillier Stève (Philosophy) Stève Bobillier (b. 1982, Freiburg) holds a PhD in philosophy from the EHESS (Paris) after achieving from the University of Geneva a MPhil in Greek language and literature. He was assistant at the University of Freiburg and a teacher of philosophy in different schools; currently he is working on a postdoc project titled La normativité éthique à la fin du XIIIe siècle: de la norma ecclésiale au per de la conscience personnelle which focuses on the concept of ethics and moral normativity in the 13th century, and in particular on the essays of Pierre de Jean Olivi and Henri de Gand. His project has been funded by the Swiss National Fund for Scientific Research in collaboration with La Sapienza University of Rome and the Vatican Apostolic Library
Caltagirone Miro alias Max Usata (Musician, singer, performer, actor) Miro Caltagirone (b. 1982, Bienne) has Swiss and Sicilian origins. He is an actor and musician and since 2001 he has been lead singer of the band Puts Marie, which has so far recorded six albums and played both nationally and internationally. Miro Caltagirone plays in several other musical projects such as Mister Milano, Troika Trash and MaxSchmürzen, Meta Marie Louise and Kerouac. In 2009 he moved to New York where he completed his studies at the Lee Strasberg Theater and Film Institute. In New York he has worked on many theatre projects with director Mathilde Schennen. He regularly collaborates with the group We Ate Lobster
Fusetti Sabrina (Archaeologist) Sabrina Fusetti (b. 1987, Zurich) has studied classic, prehistoric and medieval archaeology at the University of Zurich and at La Sapienza in Rome. She gained experience in the field of Italian preroman archeology (Univeristy of Zurich, 2013 – 2015) during the excavations in the towns of Spina (Ferrara, Italy) and Monte Iato (Palermo, Italy). Currently she is working at her PhD thesis entitled La ceramica indigena arcaica della Sicilia occidentale: indagini tipologiche e socioculturali sulla base dei contesti di Monte Iato, thanks to the Forschungskredit scholarship of the University of Zurich. She is recipient of the Giuseppi Nenci award for her Master's degree dissertation
Gasser Mathis (Visual arts) Mathis Gasser (b. 1984, Zurich) holds a BA from the Haute Ecole d'Art et de Design de Genève (Geneva) in 2010 and his Master degree in London at the Royal College of Art in 2012. His works have been shown in numerous galleries and institutions: Centre Culturel Suisse (Paris), Chewday's (London), Kunsthaus Glarus, Centre d'édition contemporaine (Geneva), Piper Keys (London), Kunsthalle Bern, and La Salle de Bains (Lyon). In 2010 he won the Théodore Strawinsky (Geneva) award, in 2012 the Hine Award (London), in 2013 the George Foundation (Zurich), the Roldenfund (Basel), and both in 2013 and 2015 the Swiss cultural Fund (London)
Häni Richard (History) Richard Häni (b. 1987, Basel), has studied history and mathematics at the University of Basel for which he holds a Master of Arts (2011). In 2013 he graduated with a Master of Science in Mathematics. Since he last graduated he has been working on his PhD dissertation, which he is currently financing with his part-time teaching job at Liestal (near Basel) high school. His research focuses on studying the comparison between ancient and modern people and on the self-representations of Modernity which can be found in essays by Sperone Speroni, Benedetto Varchi, Giorgio Vasari, and Giambattista Vico. During his stay at the Swiss Institute of Rome, he will complete his PhD thesis
Lammer Elise (Visual arts, art critic, performer) Elise Lammer (b. 1982, Basel/Roveredo) started her career by studying at the Academy of Fine Arts of Barcelona, later she completed a Master degree in Curatorial Studies from Goldsmiths University (London). She is curator at SALTS, Birsfelden/Basel and the founder of the Kunsthalle Roveredo—a one year artist residency in the Kanton of Graubünden. Between in 2014-2016, she was a researcher at APRA, the Adrian Piper Research Archive in Berlin. As curator, artist, and writer, she has participated in exhibitions in numerous institutions as: the Schinkel Pavillon (Berlin), the Goethe Institute (Beijing, Hong Kong), South London Gallery (London), Peckham Artist Moving Image Festival (London), Autocenter (Berlin), Centro Culturel Suisse (Paris), Kunsthaus Langenthal (Langenthal)
Leonardi Miriam Laura (Visual arts) Miriam Laura Leonardi (b. 1985, Zurich) holds a Master of Arts in Fine Arts from Zürcher Hochschule (Zurich) after studying photography in Paris. The artist has exhibited her work in solo and group exhibitions: Kunsthaus Glarus (Glarus), Gallerie Maria Bernheim (Zurich), Istituto Svizzero of Roma (Roma), Friart (Freiburg), Marbriers 4 (Geneva), Astrup Fearnley Museum (Oslo), TG Gallery (London), Plymouth Rock (Zurich). She co-directs with Ben Rosenthal Adar (Zurich), an independent art space and is currently working at translating the book Le schizo et les langues, by Louis Wolfson in German
Planzi Lorenzo (History) Lorenzo Planzi (b. 1984, Locarno) has studied, social communication, theology at the University of Freiburg. In 2014 he completed a PhD in contemporary history. Lorenzo Planzi is author of six books and around twenty scientific articles; his research focuses on political and religious history, on the history of international relations and resistance to totalitarianism, and also on unpublished topics such as the history of funerals and electricity. He is also member of the editorial board of the Revue Suisse d'histoire religieuse et culturelle. He is a Researcher at the Lateranense University for the Swiss National Fund for the Scientific Research. The title of his research project is La Svizzera alla lente diplomatica della Santa Sede (1873-1920)—Dagli irrigidimenti del Kulturkampf alle cooperazioni umanitarie della Prima Guerra mondiale, dalla chiusura della nunziatura di Lucerna nel 1873 alla sua riapertura a Berna nel 1920
Rochel Johan (Philosophy, political science) Johan Rochel (b. 1983, Zurich) is a postdoc researcher in ethics and in innovation law. He is currently working at a project funded by the Swiss National Fund for Scientific Research which focuses on fair distribution of innovation, even through intellectual property. At the same time he is continuing his research on immigration ethics. Johan Rochel is an associate member of the Ethic Centre at the University of Zurich and professor in many universities, specialising in topics of ethics applied to the political sphere. He is also a researcher of think-tank foraus—Forum de politique étrangère and member of the Federal Commission for Childhood and Youth. He curates a blog on Le Temps
Schneider Christian (History) Christian Schneider (b. 1985, Niedergösgen) has studied history, English language and literature at the University of Freiburg, Berne and Durham (GB). In 2016 he completed his PhD at the University of Durham with a dissertation on Pope Clemente VIII Aldobrandini's (1592-1605) political and juridical position and his diplomatic and ideological role. While writing his PhD, Christian Schneider taught at the University of Durham and Sunderland (GB). His project is funded by the University of Durham and from the National Swiss Fund for Scientific Research. Since January 2017 he is a postdoc Research Assistant at the University of Freiburg of "Unheilige" Machenschaften am Heiligen Stuhl? Päpstlicher Nepotismus 1534 bis 1605: Methoden–Kritik–Rechtfertigungen, a project which examines symbolic, financial and political-territorial aspects of papal nepotism
Steinbeck Michelle (Writer) Michelle Margarethe Steinbeck (b. 1990, Basel) graduated in 2013 in literary writing in Biel and currently is studying philosophy and sociology in Basel. She is editor-in-chief at Fabrikzeitung magazine, an author and organises events. Since 2016 she is curator of Babelsprech – Internationales Forum für junge Lyrik, which promotes young German speaking poets. Michelle Margarethe Steinbeck has published in magazines and anthologies, she has also worked at a Radio station and in theatres. In March 2016, her first novel Mein Vater war ein Mann an Land und im Wasser ein Walfisch was published. Always in 2016 she was a Fellow student at the Literary Colloquium Berlin
Wildberger Martina-Sofie (Visual arts, performer) Martina-Sofie Wildberger (b. 1985, Geneva/Zurich)—visual artist and performer—completed in 2011 a Master of Fine Arts at the Haute école d'art et de design de Genève (Geneva) and in 2014 a BA in History of Art from the University of Geneva. She has been included in exhibitions such as: Centre culturel suisse (Paris), Kunsthalle Mulhouse (Mulhouse), Kunstmuseum Glarus (Glarus), Fri-Art (Freiburg), Kunsthaus Aarau (Aarau), Palais de l'Athénée (Geneva), Centre d'art contemporain Genève, SALTS (Basel), Kunsthaus Baselland (Muttenz), Corner College e Haus Konstruktiv (Zurich). Martina-Sofie Wildberger is reciepient of numerous awards, Swiss Art Award (2012) and recently: Manor Kunstpreis 2019, the Kiefer Hablitzel and the Werkbeitrag of the Kanton of Zurich. She was also an artist resident in Paris, Berlin, and New York
Studio Roma 2016/2017
Pauline Beaudemont (Visual arts)
Tumasch Clalüna (Director and playwright)
Cédric Cramatte (Archaeologist)
Francesca Falk (Contemporary history)
Donald Glowinski (Music and neuroscience)
Edgars Gluhovs (Visual arts)
Nelly Haliti (Visual arts)
Andreas Heise (Philosophy)
Leo Hofmann (Composer, sound artist)
Lukas Ingold (Architecture and construction history)
Josy Luginbühl (Mediterranean archaeologist)
Marion Tampon-Lajarriette (Visual arts)
Studio Roma 2015/2016
Arnaud Besson (Ancient history)
Stefan Burger (Visual arts)
Marc Duret (Classical archaeologist)
Youri Kravtchenko (Architecture and scenery)
Katharina Limacher (Sociology and religious studies)
Federica Martini Schellenberg (Art history)
Cyrill Miksch (Communication studies)
Christof Nüssli (Graphic Design)
Marta Riniker-Radich (Visual arts)
Kilian Rüthemann (Visual arts)
Pedro Wirz (Visual arts)
Studio Roma 2014/2015
Francesco Baroni (Italian literature and religious studies)
Ivan Foletti (Art history)
Gina Folly (Visual arts)
Davide Fornari (Design studies)
Céline Hänni (Music)
Anne Le Troter (Arts and literature)
Pauline Milani (Contemporary history)
Niku Alex Muçaj (Visual arts)
Virginie Nobs (Archaeologist)
Grégoire Oguey (Medieval history)
Coralie Rouet (Visual arts)
Benjamin Valenza (Visual arts)
Hannah Weinberger (Visual arts)
Studio Roma 2013/2014
Domenico Billari (Visual arts)
Alan Bogana (Visual arts)
Manuel Buess Gurtner (Archaeologist)
Toni Hildebrandt (Art history)
Tobias Kaspar (Visual arts)
Julia Perazzini (Actress)
Valerio Scamuffa (Theatre)
Cédric Roduit (Ancient studies)
Julien Tavelli (Graphic Design)
Samira Zoubiri (Archaeologist)
Benedetta Zucconi (Musicology)
Studio Roma 2012/2013
Benoît Billotte (Visual arts)
Chiara Croci (Art history)
Clara Fivaz (Classical archaeologist)
Yves Fournier (Musicology)
Florian Graf (Visual arts)
Vladimir Ivanovici (Architecture history)
Tano Nunnari (Italian literature)
Hitomi Omata Rappo (Modern history)
Anne Rochat (Visual arts)
Werner Rohner (Literature)
Christoph Schmidt e Susann Vécsey (Architecture)
Marie Velardi (Visual arts)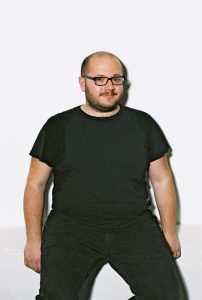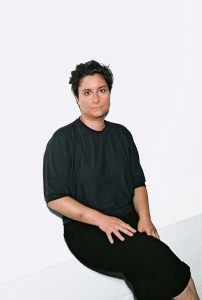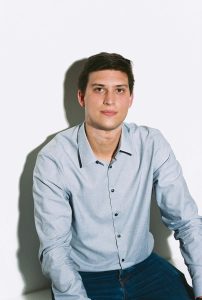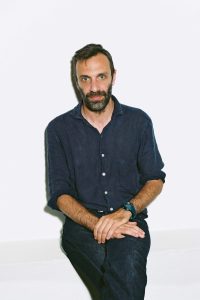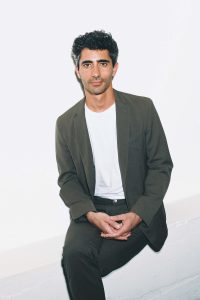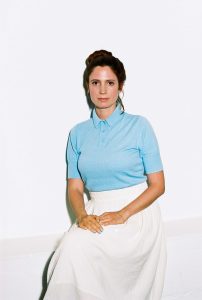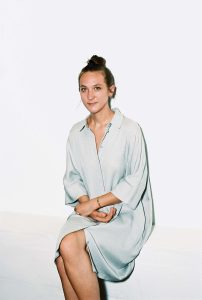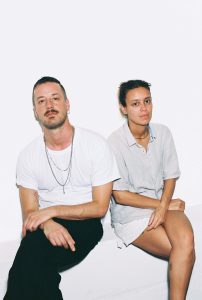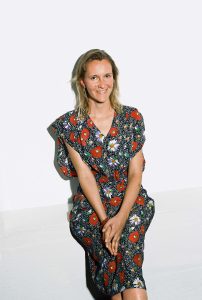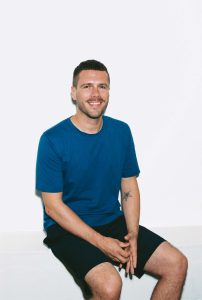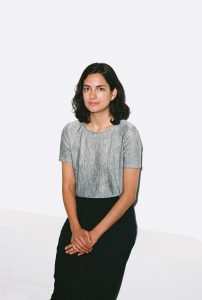 Milano Calling
The Istituto Svizzero offers two six-month residencies in Milan during 2020 addressed exclusively to designers and scientists in the fields of architecture and digital humanities, and selected on the same transdisciplinary approach as in Rome. Young researchers and designers interested in developing a project that requires a residency in the capital of Lombardy are required to submit their applications by 3 February 2020.
Conditions for participation, accommodation and financing
Selection process
Applications must be submitted to Istituto Svizzero by 3 February 2020.
The candidates selected by the artistic and scientific committees will be called for an interview with the jury on 16 or 17 March 2020.
Application form for designers (IT)
Application form for researchers (IT)
Residents
NEW Milano Calling 2019/2020
De Santi Valentina (History of geography)Valentina De Santi (1982, La Spezia/Paris) studied International Development and Cooperation as well as Geography and Territorial Processes University of Bologna. In 2016 she completed a PhD. in Historical Geography at the University of Genoa in co-tutorship with the École des hautes études en sciences sociales in Paris where she disserted her thesis. She is currently a post-doctoral researcher of the Synergy project, part of the Swiss National Science Foundation: "Milan and Ticino (1796-1848). Shaping spatiality of a European Capital", directed by the University of Lugano – Archivio del Moderno, in partnership with the University of Lucerne and the Université Paris 1 Sorbonne-Panthéon of Paris. Her project analyses the contribution of military engineers in the establishment of "Milan capital" and in the construction of a new land use.
Knuckey, Tania Grace (Textile design and visual art)Tania Grace Knuckey (1987, Geneva) graduated from the Design Academy in Eindhoven in 2009 and the Royal College of Art in London in 2012 with a Master's degree in Mixed Media Textiles. She has won numerous awards, amongst others the Marianne Straub Travelling Scholarship from the Royal College of Art in 2011, The Future of Beauty Award in 2012 from the International Flavours and Fragrances (IFF), and the first prize for the Best Interior Fabrics from Textprint. Tania was selected by the city of Geneva for a residency at the Maison Des Arts du Grütli from 2016 to 2019.
Milano Calling 2018-2019
Fueglister, Ronnie (Graphic Designer) Ronnie Fueglister (1980, Basel) is a graphic designer who studied at the Schule für Gestaltung Basel and the Zürcher Hochschule der Künste in Zurich. His works include the design of the website of Kunsthalle Basel and books made for the artists Miriam Cahn, Bruce Nauman, Amy Sillman, Hannah Weinberger, Mike Bouchet and Paul McCarthy. He presently teaches experimental typography at Schule für Gestaltung Basel and publishing design at Porto Design Summer School. In Milan he plans to work on the project "Type in the Public Sphere," focusing on the "typographical character" of public space in Milan.
Jacomella, Marco (Architect) Marco Jacomella (1984, Chiavenna IT) is an architect and urban designer based in Zurich. He took a degree in architecture at Università degli Studi in Ferrara (IT), and in 2016 he took a Master in Advanced Studies in Housing at ETH Zurich. After work experiences in international studios in Denmark, Spain and Switzerland, he became a project manager at Hosoya Schaefer Architects in Zurich, specializing in projects on an urban scale and residential buildings. In 2018 he founded ITER, a studio for research on the home and territory. He is presently a doctoral candidate in Urban Planning, Design and Policies at Politecnico di Milano (IT), with a research project focusing on residential cooperatives in Zurich and their possible influence in the Italian context. His work during the residency will be on the experience of cooperatives in Milan, with a particular accent on possible exchanges with the Swiss tradition of cooperative housing.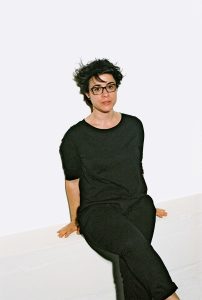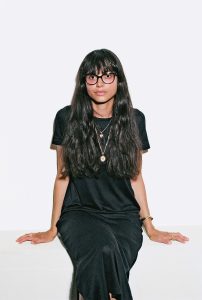 Palermo Calling
The Istituto Svizzero offers two new three-month residencies in Palermo at Palazzo Butera during 2020 (from September to November) addressed to one artist and one researcher (studies on the Mediterranean, history, history of art, archeology and research in connection with migration).
Young artists and researchers  interested in developing a project that requires a residency in Palermo must submit their applications by 3 February 2020.
Conditions for participation, accommodation and financing
Selection process
Applications must be submitted to Istituto Svizzero by 3 February 2020.
The candidates selected by the artistic and scientific committees will be called for an interview with the jury on 16 or 17 March 2020.
Application form for artists (IT)
Application form for researchers (IT)
Residents
NEW Palermo Calling 2019/2020
Hugonnet, Yasmine (Choreography, contemporary dance, research)Yasmine Hugonnet (1979, Lausanne/Pantin) studied at the Paris Conservatoire National Supérieur de Musique et Dance. She holds an MA degree created jointly by Codarts in Rotterdam, School of New Dance Development in Amsterdam and Institute of the arts Arnheim. In 2006 she won a residency in Ljubljana, Slovenia. She produced the trio RE-PLAY (2006) and the solo Latitudes de Pose (2007), which were shown in numerous festivals. From 2009 to 2013 she undertook a long period of research followed by the foundation in Lausanne of her company Arts Mouvementés. Soon after she produces three solos: Le Rituel des Fausses Fleurs (2013), Le Récital des Postures (2014), La Traversée des Langues (2015). In 2016 she choreographed La Ronde/Quatuor at the Rencontres chorégraphiques Internationales de Seine-Saint-Denis Festival and at the Venice Dance Biennale. In 2017 she participated in the Festival Commun (Arsenic, Lausanne). In 2017, Yasmine Hugonnet received the Swiss Dance Award for the solo Le Récital des Postures. She is currently working with the Vidy Theatre in Lausanne where she conceived CHRONOLOGICAL/TRIO in 2018 and will produce Seven Winters in 2020.
Keller, Jasmine (Writing)Jasmine Keller (1986, Endingen/Zurich) completed an MA in German Language and Literature at the University of Zurich in 2018. She has participated in numerous literary events and public readings such as the Poetry Brothel (New York and Paris) and as part of the writer's group "Jung im All" based at the Literaturhaus Aargau (Lenzburg). In 2014 she participated in the "Industrial Radio" project of SZENART in collaboration with Radio Kanal K (Aarau). In 2018 she published the Christmas story Metallisée in the special edition of the Geldpresse of the Office for Debt Prevention of the City of Zurich. In 2013 she won the semester award from the University of Zurich for her thesis on Judith Butlers Frames of War and, in 2019, the OpenNet Schreibwettbewerb of the Solothurn Literary Days with the short story gehörnt.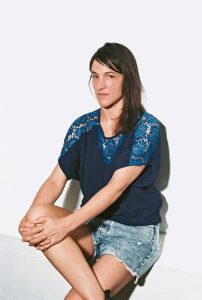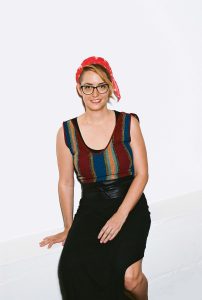 Summer School
The Istituto Svizzero hosts researchers from universities and institutes of higher education at Villa Maraini in the period July−August.
The universities and institutes of higher education concerned are required to submit a multidisciplinary project often linked to Rome and its cultural heritage.
This programme is born out of collaboration between the Istituto Svizzero, the swissuniversities association and the Conférence des recteurs des Hautes écoles suisses (Council of Chancellors of Swiss Bodies of Higher Education).
For more information
Senior Fellowships
By invitation only, Istituto Svizzero offers residencies in Rome to established artists and researchers for projects connected with Italy or of a transdisciplinary nature.
For more information