Applications for 2024/2025 are now open!
Residencies
The Istituto Svizzero offers its residencies to emerging artists and researchers who wish to contribute to the future of art, science and innovation.
The application is open to Swiss citizens, Swiss residents, or people with proven ties to Swiss cultural or scientific institutions.
The various residency opportunities include:
Roma Calling
Milano Calling
Palermo Calling
Palermo Calling: Curator
Palermo Calling: Art&Science
Summer Schools
Senior Fellowship
Roma Calling
The Istituto Svizzero issues a new call each year for several ten-month residencies running from September to July.
The Roma Calling residencies are for artists (visual arts, design, architecture, literature, dance, theatre and music) who have proven experience in the arts or who have completed an education (Bachelor, Master or other) and for researchers doctoral/post-doctoral students (social, human, natural and other sciences).
Starting from the academic year 2021/2022, Istituto Svizzero introduced a new five month Roma Calling residency programme, for two researchers who present a project with strong links to the city of Rome and whose research may take place over a shorter period.
In addition to their personal research projects, residents are required to take part in the Institute's transdisciplinary project. The programme, of about twenty days distributed throughout the year, is defined by the management in relation to the residents selected and their interests. It consists of events, study trips, workshops which include the participation and contribution of established researchers and artists.
This multidisciplinary programme makes it possible to develop ongoing research and networks, and to foster new and active exchange between scientific and artistic disciplines.
The call is addressed to Swiss citizens and residents as well as figures who have established solid relations with the Swiss scientific and cultural scene.
Candidates are required to present a personal research project that would necessitate or benefit from a stay in Rome and fit into a project of interdisciplinary collaboration between art and science.
More information at: direzione@istitutosvizzero.it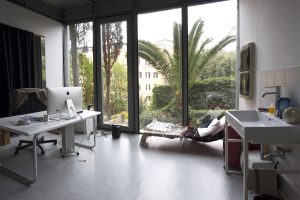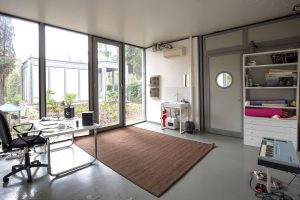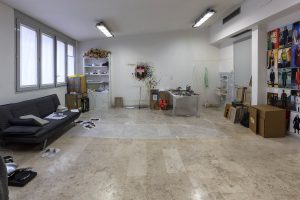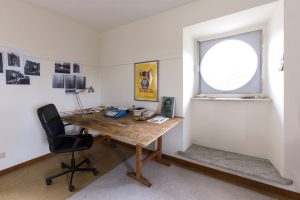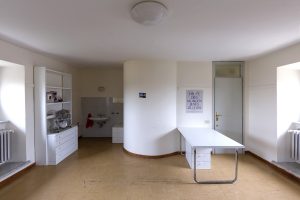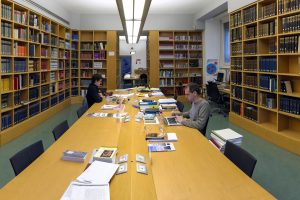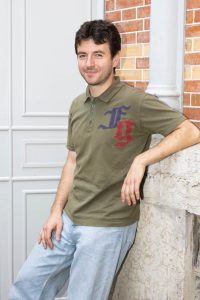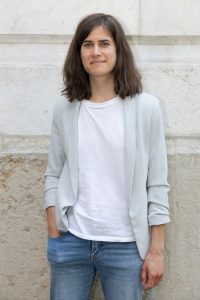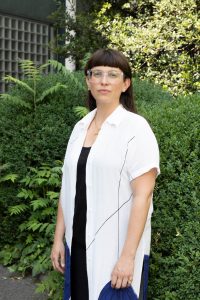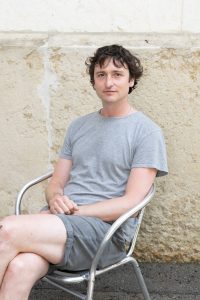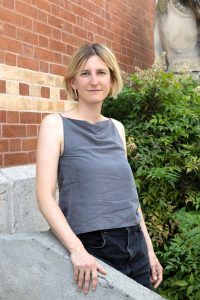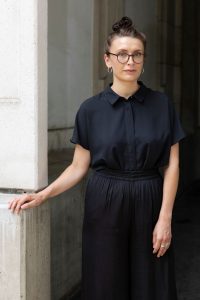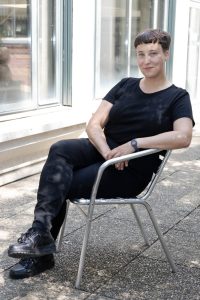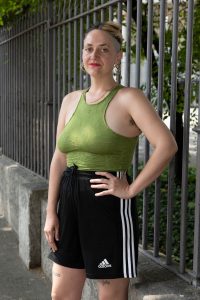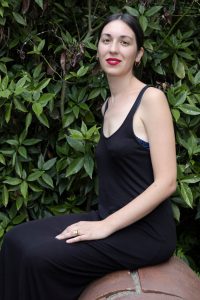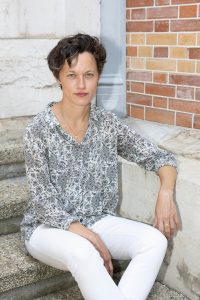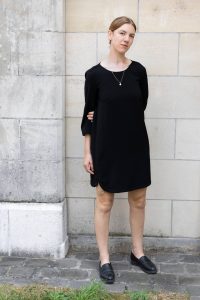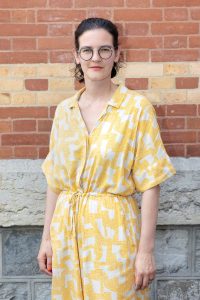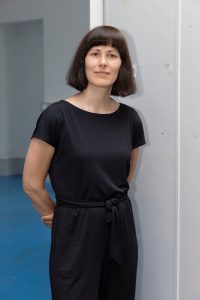 Milano Calling
The Istituto Svizzero offers two six-month residencies in Milan (from October to April) addressed to artists (visual arts, design, architecture, literature, dance, theatre and music) who have proven experience in the arts or who have completed an education (Bachelor, Master or other) and researchers doctoral/post-doctoral students (social, human, natural and other sciences). Young researchers and artists interested in developing a project that requires a residency in the capital of Lombardy are required to submit their applications by 19.01.2024.
More information at: direzione@istitutosvizzero.it
Residents
Milano Calling 2023/2024
Groaz, Silvia (History and theory of architecture) Silvia Groaz (1987) is a Postdoc researcher in Architectural history funded by the Swiss National Science Foundation for a joint research project between the Université Catholique de Louvain and Yale University. She obtained her PhD in History and theory of architecture at EPFL Lausanne, and a Master of Art in History of architecture at the Bartlett School of Architecture in London. She was a visiting scholar at Columbia University in New York and received grants from the Getty Research Institute in Los Angeles, the Swiss National Science Foundation and the Construction History Society. In Milan, she will expand her current research on the intersections between postwar art and architecture practices through the esoteric and ecological environments of Nanda Vigo.
Tronchin, Romain (Graphics, type design) Romain Tronchin (1996) is a graphic and type designer based in Geneva. His work mainly focuses on visual identity, custom typographic solutions and editorial design. He holds a Bachelor degree in Visual communication from HEAD–Genève, (2019) and a Master degree in Type design from ECAL (2021). He collaborates with several companies, offering his practice as a graphic and type designer. Since 2021, he is assisting the degree course in Visual Communication at HEAD–Genève. In Milan, he will carry on his research on football supporter's visual culture, exploring Milan's cultural venues and getting in direct contact with key players in the field.
Milano Calling 2022/2023
Iacovelli, Francesco (Astrophysics) Francesco Iacovelli (1996) obtained an MA in Astronomy and Astrophysics at Sapienza University of Rome in 2020 and he has been doing a PhD at the University of Geneva, in the Department of Theoretical Physics, within the Cosmology group. His research activity focuses on exploring the window that gravitational waves have opened on our Universe, testing the models that can describe it and looking for deviations from General Relativity. In Milan he will work with the Bicocca University to combine Cosmological and Astrophysical analysis, aiming to obtain a better estimate of the parameters that characterise both our Universe and the population of black holes it contains.
Zhang, Jiajia (Visual arts) Jiajia Zhang (1981) lives and works in Zurich. She holds a Master of Fine Arts from the ZHdK in Zurich and she previously studied architecture at the ETH Zurich and photography at the International Center of Photography in New York. Her artistic practice lies between film, writing, sculpture and installation and uses ordinary materials as well as relational and representational spaces, political perspectives and the poetry of the everyday life. She has recently exhibited at the Swiss Art Awards 2022 in Basel, at Werkstipendium Zürich, at Helmhaus Zurich, at Kunsthalle Friart, at Kunsthaus Glarus, at Fondation Pernod Ricard in Paris and at Kunsthalle Zürich. In Milan she will analyse of two miracles: the miracle of the child and the Italian economic miracle, focusing on the interplay between family and economic growth, city development and personal events.
Milano Calling 2021/2022
Kouto, Rafael (Fashion, textile design) Rafael Kouto (1990) lives and works between Losone and Zurich. He studied at FHNW in Basel, and earned his MA in Fashion Matters from the Sandberg Institute of Amsterdam. He is a fashion and textile designer as well as a researcher seeking upcycling methods. He has worked for Alexander McQueen, Maison Margiela and Ethical Fashion Initiative. He has won several prizes and awards and has founded the eponymous fashion brand, of which he is the creative director. In Milan he focused on the development of participative projects linked to sustainability in textile production.
Spina, Davide (History and theory of architecture) Davide Spina (1983) holds an MA in History of Architecture from the Bartlett School of Architecture (UCL) and a PhD from ETH in Zurich, where he currently works as a scientific assistant. Spina was awarded the Collection Research Scholarship at CCA, was Visiting Scholar at Columbia GSAPP and a fellow at the Istituto Svizzero in Rome (2018/2019). At ETH he coordinates The Architecture of Research, an annual symposium on research methods. In Milan he continued his project exploring the links between architecture, television and politics in the age of Craxi and Berlusconi.
Verhaeghe, Gerlinde (History and theory of architecture) Gerlinde Verhaeghe (1986) received an MA in History of Architecture from the Bartlett School of Architecture (UCL) and an MA in Architecture from KU Leuven Faculty of Architecture, where she also worked as a research assistant. She has worked as an architect for various architectural firms in Europe and has written articles for the Belgian architecture magazine A+. Since 2018 she has conducted doctoral research at the Institute of History and Theory of Architecture of ETH, Zurich. In Milan she continued her research on the Turin architect Carlo Mollino.
Milano Calling 2020/2021
Aceto, Alfredo (Visual arts) Alfredo Aceto (1991, Turin) was a former student of Valentin Carron and Philippe Decrauzat at ECAL, where he is currently teaching. Aceto has exhibited his work in Milan, Glarus, Geneva, Paris. In Milan he has the opportunity to mix two regions that are very important within his practice: currently based in Switzerland, he can now reconnect with the Italian art scene.
Gennai, Meloe (Poetry, writing) Meloe Gennai (1986, Geneva) is a poet, writer and survivor. Meloe is an awarded and published author. They are in Milano to write their first novel On ne pleure plus; which deals with ancestry, ancestors worship and self determination. In addition, they are carrying on a research at the Teatro alla Scala di Milano where their greatgrandparents were singers and conductors; in order to understand their involvement with fascism and the impact it has had on their descendants. They are also working the movie Venus Ascending, which will deal with the position of art institutions regarding queer, disabled and artists of color
Milano Calling 2019/2020
De Santi Valentina (History of geography)Valentina De Santi (1982, La Spezia/Paris) studied International Development and Cooperation as well as Geography and Territorial Processes University of Bologna. In 2016 she completed a PhD. in Historical Geography at the University of Genoa in co-tutorship with the École des hautes études en sciences sociales in Paris where she disserted her thesis. She is currently a post-doctoral researcher of the Synergy project, part of the Swiss National Science Foundation: "Milan and Ticino (1796-1848). Shaping spatiality of a European Capital", directed by the University of Lugano – Archivio del Moderno, in partnership with the University of Lucerne and the Université Paris 1 Sorbonne-Panthéon of Paris. Her project analyses the contribution of military engineers in the establishment of "Milan capital" and in the construction of a new land use.
Knuckey, Tania Grace (Textile design and visual art)Tania Grace Knuckey (1987, Geneva) graduated from the Design Academy in Eindhoven in 2009 and the Royal College of Art in London in 2012 with a Master's degree in Mixed Media Textiles. She has won numerous awards, amongst others the Marianne Straub Travelling Scholarship from the Royal College of Art in 2011, The Future of Beauty Award in 2012 from the International Flavours and Fragrances (IFF), and the first prize for the Best Interior Fabrics from Textprint. Tania was selected by the city of Geneva for a residency at the Maison Des Arts du Grütli from 2016 to 2019.
Milano Calling 2018-2019
Fueglister, Ronnie (Graphic Designer) Ronnie Fueglister (1980, Basel) is a graphic designer who studied at the Schule für Gestaltung Basel and the Zürcher Hochschule der Künste in Zurich. His works include the design of the website of Kunsthalle Basel and books made for the artists Miriam Cahn, Bruce Nauman, Amy Sillman, Hannah Weinberger, Mike Bouchet and Paul McCarthy. He presently teaches experimental typography at Schule für Gestaltung Basel and publishing design at Porto Design Summer School. In Milan he plans to work on the project "Type in the Public Sphere," focusing on the "typographical character" of public space in Milan.
Jacomella, Marco (Architect) Marco Jacomella (1984, Chiavenna IT) is an architect and urban designer based in Zurich. He took a degree in architecture at Università degli Studi in Ferrara (IT), and in 2016 he took a Master in Advanced Studies in Housing at ETH Zurich. After work experiences in international studios in Denmark, Spain and Switzerland, he became a project manager at Hosoya Schaefer Architects in Zurich, specializing in projects on an urban scale and residential buildings. In 2018 he founded ITER, a studio for research on the home and territory. He is presently a doctoral candidate in Urban Planning, Design and Policies at Politecnico di Milano (IT), with a research project focusing on residential cooperatives in Zurich and their possible influence in the Italian context. His work during the residency will be on the experience of cooperatives in Milan, with a particular accent on possible exchanges with the Swiss tradition of cooperative housing.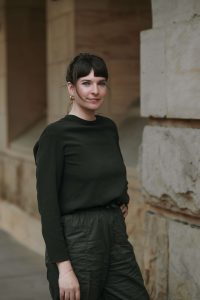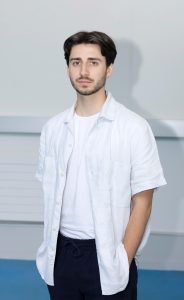 Palermo Calling
The Istituto Svizzero offers two three-month residencies in Palermo at Palazzo Butera (from September to December) addressed to artists (visual arts, design, architecture, literature, dance, theatre and music) who have proven experience in the arts or who have completed an education (Bachelor, Master or other) and researchers doctoral/postdoctoral students (social, human, natural and other sciences).
Young artists and researchers  interested in developing a project that requires a residency in Palermo must submit their applications by 19.01.2024.
More information at: direzione@istitutosvizzero.it
Residents
Palermo Calling 2023
Mistireki, Aleksandra (Archaeology) Aleksandra Mistireki (1985) is a postdoc researcher and research assistant at the Universities of Berne and Basel. She studied Classical and prehistoric archaeology and Geology at ETH Zürich and the University of Zurich,  where she pursued her PhD in domestic pottery and wooden domestic architecture from the late 4th century BC in the Etruscan city of Spina. In Palermo, she will continue her research investigating the functions and meanings of domestic pottery in relation to the sanctuary of Himera in Sicily.
Tegegne, Ramaya (Visual arts) Ramaya Tegegne (1985) is an artist, researcher and cultural producer living and working in Geneva. Her research and practice attempt to reveal the mechanisms of a dominant model within the cultural fields and in our society by observing the economy, circulations, historicization and power relations through which they are constituted. She had solo exhibitions at Künstlerhaus in Stuttgart, Istituto Svizzero in Milan, Ludlow 38 in New York, Kevin Space in Vienna, and Fri Art Kunsthalle in Freiburg. In 2017, she launched Wages For Wages Against, a campaign for the remuneration of artists and better work conditions, which received a Swiss Art Award in 2022. In Palermo she will write a fictional short film that stems from research into the recent struggle of cleaners in Sicily. against economic exploitation.
Palermo Calling 2022
Hottarek, Maya (Visual arts) Maya Hottarek (1990) lives and works in Biel/Bienne. She studied visual arts at the University of the Arts in Bern and at the Institut Kunst in Basel. Her work takes the form of various media such as ceramics, film, sound and found objects. One of her core interests is articulating the complex interactions between the individual, society, economy and nature. Her most recent exhibitions include Itelleaks at N/A/S/L Mexico City, Liste Art Fair Basel, Petri dish dream at A.ROMY Gallery Zurich, Isomorphous Drip at Krone/Couronne in Biel/Bienne, Situation 1 und andere at Kunsthalle Basel, INSONNE at Sonnenstube in Lugano. In Palermo she will pursue the sculpture project Neokaryotes, which will focus on the process of researching and producing glazes, with the help of experienced local ceramists.
Virgillito, Lisa (History and theory of architecture) Lisa Virgillito (1996) holds a Master's degree in architecture from the Ecole Polytechnique Fédérale de Lausanne (EPFL), where she will undertake a PhD in Architecture of the City, in the Laboratory ACHT (Architecture, Criticism, History and Theory) with Professor Christophe van Gerrewey. Her academic research focuses on the preservation of the architectural and cultural heritage of the so-called 'informal' places and the intersection of these cultural activities with the domestic environment. Part of her thesis will be carried out in Madrid with a focus on the study of 'corralas', a typology of 21st century social housing that used to host theatrical performances. In Palermo she will focus on the study of a Sicilian example, the arenas, former popular open-air cinemas. The remaining fragments of these cinemas that can still be found in the city will be studied and documented through photography and architectural drawings.
Palermo Calling 2021
Anobile, Adaline (Performance, choreography) Adaline Anobile (1981) is a performance artist and choreographer. She completed an MA in Textile Design at La Cambre Visual Arts School of Brussels and received an MA in Choreography from the National Choreographic Center of Montpellier. Her recent works include See that My Grave is Kept Clean, presented at the far° festival in Nyon. In Palermo she delved into the notion of dream and clairvoyance to create new forms of imagery.
Drielsma, Marie (Archaeology) Marie Drielsma (1993) studied Classical Archaeology at the University of Geneva, where she is now working on a thesis in collaboration with the University of Catania with the support of a FNS Scholarship. In her PhD studies she focuses on Hellenistic and Roman lamps from several Sicilian sites. In Palermo her research focused on lamps found in various archaeological sites in the Western part of the Mediterranean basin.
Palermo Calling 2020
Guggenbühler, Nora (Art History) Nora Guggenbühler (1988, St. Gallen) studied Art History and German Linguistics and Literature at the University of Zurich. She is currently a Doc.CH fellow at the University of Zurich. Her dissertation project explores the distribution of copies of Marian images within the Spanish Empire in the XVI and XVII centuries: global interconnections of cult topographies are analyzed, regarding questions of original and copy and of center and periphery. In Palermo she will begin an in-depth research on the Madonna di Trapani, one of the most venerated miraculous objects in Sicily
Schild, Louis (Music) Louis Schild (1991, Lausanne) is a musician who practices composition, interpretation and improvisation. For several years he has been practicing screen printing, which he communicates with his musical and sound practice through various editorial projects. As part of his protean projects, he collaborates with other artists, thinkers and architects. He considers music under the wider filter of sound and listening and develops it together with research on critical social and political aspects. In Palermo he will focus on a comparative study of the timbres of possession rituals music in Antique Greece and in Southern Italy
Palermo Calling 2019
Hugonnet, Yasmine (Choreography, contemporary dance, research)Yasmine Hugonnet (1979, Lausanne/Pantin) studied at the Paris Conservatoire National Supérieur de Musique et Dance. She holds an MA degree created jointly by Codarts in Rotterdam, School of New Dance Development in Amsterdam and Institute of the arts Arnheim. In 2006 she won a residency in Ljubljana, Slovenia. She produced the trio RE-PLAY (2006) and the solo Latitudes de Pose (2007), which were shown in numerous festivals. From 2009 to 2013 she undertook a long period of research followed by the foundation in Lausanne of her company Arts Mouvementés. Soon after she produces three solos: Le Rituel des Fausses Fleurs (2013), Le Récital des Postures (2014), La Traversée des Langues (2015). In 2016 she choreographed La Ronde/Quatuor at the Rencontres chorégraphiques Internationales de Seine-Saint-Denis Festival and at the Venice Dance Biennale. In 2017 she participated in the Festival Commun (Arsenic, Lausanne). In 2017, Yasmine Hugonnet received the Swiss Dance Award for the solo Le Récital des Postures. She is currently working with the Vidy Theatre in Lausanne where she conceived CHRONOLOGICAL/TRIO in 2018 and will produce Seven Winters in 2020.
Keller, Jasmine (Writing)Jasmine Keller (1986, Endingen/Zurich) completed an MA in German Language and Literature at the University of Zurich in 2018. She has participated in numerous literary events and public readings such as the Poetry Brothel (New York and Paris) and as part of the writer's group "Jung im All" based at the Literaturhaus Aargau (Lenzburg). In 2014 she participated in the "Industrial Radio" project of SZENART in collaboration with Radio Kanal K (Aarau). In 2018 she published the Christmas story Metallisée in the special edition of the Geldpresse of the Office for Debt Prevention of the City of Zurich. In 2013 she won the semester award from the University of Zurich for her thesis on Judith Butlers Frames of War and, in 2019, the OpenNet Schreibwettbewerb of the Solothurn Literary Days with the short story gehörnt.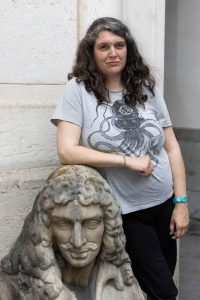 Palermo Calling: Curator
Istituto Svizzero launches a residency call for a curator who will have the opportunity to stay for three months at Palazzo Branciforte in Palermo (from September to December). Applicants are required to present a research project that has a link to the Sicilian territory and draws from the collections of the Fondazione Sicilia.
Conditions for participation, accommodation and financing
Selection process
Applications for 2024 are open  
Deadline: 19.01.2024
Curator
Residency 2023
Schalk, Antoine Simeão (1996) Antoine Simeão Schalk is a curator and researcher working on the intersections of queer and sonic cultures. Her practice tackles the links between representation, power, and violence through historical moments such as the HIV crisis. She is a co-curator at FdS Festival artistique des affects, des genres et des sexualités in Lausanne and she obtained an MFA in Critical Curatorial Cybermedia studies at HEAD-Genève. In Palermo, she intends to study the rituals tied to the religious figure of Saint Sebastian, looking at the various ways that an image is capable of stimulating community.
Residency 2022
Breitschmid, Laura 

(1987)

Laura

Breitschmid lives and works in Lucerne. She studied art history and economics at the University of Basel and works as assistant curator at Kunstmuseum Luzern. Until 2020 she co-directed the independent art space sic! Raum für Kunst, Lucerne, with Eva-Maria Knüsel. She is involved in the board of the IG Kultur (lobby organization for culture in Lucerne and Central Switzerland and publisher of 041 – das Kulturmagazin). Her involvement in cultural politics allows her to think of culture as a central component of society and to discuss the framework conditions of production and promotion of the arts.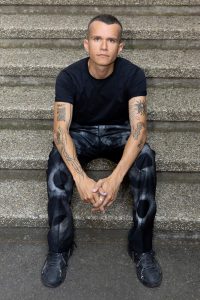 Palermo Calling: Art&Science
Istituto Svizzero invites an Art & Science duo (researcher and artist) to develop a common research project connected to the city of Palermo, and/or to Sicily, and/or to the Mediterranean region, for a period of 3 months at Palazzo Sant'Elia of the Fondazione Sant'Elia.
Conditions for participation, accommodation and financing
Selection process
Applications for 2024 are open
Deadline: 19.01.2024
Summer Schools
The Istituto Svizzero hosts researchers from universities and institutes of higher education at Villa Maraini in the period July−August. The universities and institutes of higher education concerned are required to submit a multidisciplinary project often linked to Rome and its cultural heritage.
This programme is born out of collaboration between the Istituto Svizzero, the swissuniversities association and the Conférence des recteurs des Hautes écoles suisses (Council of Chancellors of Swiss Bodies of Higher Education).
Applications are now open.
For more information click here.
Senior Fellowships
By invitation only, Istituto Svizzero offers residencies in Rome to established artists and researchers for projects connected with Italy or of a transdisciplinary nature.
For more information