Talk, Milano - Spazio Maiocchi
H18:00
Nell'ambito di SPRINT
Take the Book – Spaces for Art and Science
Location
Milano - Spazio Maiocchi
Information
H18:00
Nell'ambito di SPRINT
Take the Book – Spaces for Art and Science
Il talk si terrà italiano e avrà luogo alle H18:00 allo Spazio Maiocchi, in via Achille Maiocchi 7, Milano. Ingresso libero.
Far pubblicare il proprio lavoro è una delle principali attività che artisti e ricercatori hanno in comune. Tuttavia, le aspettative verso ciò che un libro potrebbe potenzialmente essere e gli obiettivi associati all'atto della pubblicazione variano notevolmente. Ricercatori di tutte le discipline lavorano sotto una forte pressione per far progredire le loro carriere accademiche attraverso la pubblicazione di nuove ricerche approfondite in riviste, antologie e contributi monografici. Gli artisti, d'altra parte, sono meno vincolati dalle limitazioni di ciò che costituisce formati di pubblicazione altamente standardizzati. Sfidano le concezioni abituali del libro, sperimentando con materiali, design e modi diversi di presentare.
Il libro costituisce una sorta di spazio comune in cui è possibile interagire: l'interazione con il libro, nella sua forma e i modi di espressione permette un terreno di gioco comune che collega le diverse figure coinvolte nel business del fare libri. In tutte le sue manifestazioni, il libro può essere interpretato come una sfida intellettuale da padroneggiare, un artefatto culturale da amare, una cassetta degli attrezzi con cui giocare, un portatore di idee, immaginari e informazioni da consumare, o come un'opportunità per esporre e mettere in mostra i tentativi di collaborazione. Ci sono infatti diversi modi di pensare al libro, sia per le sue qualità tattili-esperienziali che per le dimensioni più nozionistico-astratte che ne descrivono la concezione e i contenuti.
Questo incontro fa parte di Take the Book – Spaces for Art and Science, una serie di tre eventi nei mesi di novembre e dicembre 2021 interamente dedicati al libro, tra storia, arte e scienza.
L'evento fa anche parte della serie di eventi organizzati da SPRINT, in collaborazione con l'Istituto Svizzero e coincide con il finissage della mostra The Most Beautiful Swiss Books.
Unlocking Potentials – The Art of Publishing Books
Questo terzo evento della serie ArtScience sulla storia e il futuro del libro si concentra sull'editoria artistica innovativa e presenta due progetti editoriali, uno dall'Italia e uno dalla Svizzera.
Computer Comics 1984-1987 del gruppo Giovanotti Mondani Meccanici, fondato da Antonio Glessi e Andrea Zingoni, è un volume curato da Francesco Spampinato per NERO, rappresenta una parte importante della storia della cultura postmoderna in Italia e testimonia la multimedialità dei progetti editoriali di questo periodo. Come probabilmente i primi fumetti digitali a 8 bit in assoluto, lanciati originariamente sulle pagine della rivista controculturale Frigidaire, oggi il materiale torna raccolto e 'rimasterizzato', per la prima volta.
La seconda pubblicazione presentata è Dimensions of Two, curata dallo studio grafico svizzero Norm, formato nel 1999 da Dimitri Bruni e Manuel Krebs. L'edizione accompagna la prima mostra museale di Norm, It's Not Complicated, al Museo del Design di Zurigo, evidenziando le soluzioni dello studio caratterizzate dalla riduzione basata su una ricca struttura di idee, presentando la visione dello studio sugli elementi e le leggi più fondamentali dell'arte grafica, sia oggi che in futuro.
La conversazione tra il curatore Francesco Spampinato e il graphic designer Dimitri Bruni rifletterà sulle implicazioni tecnologiche dei progetti presentati e sulle molteplici pratiche artistiche coinvolte. Navigando il concetto di 'limite' come fatto o scelta poetica, per costruire visioni, anche in termini di sfida a trovare soluzioni espressive efficaci e innovative, anche per quanto riguarda la distribuzione del libro stesso, che oggi come non mai è un 'oggetto' in continua mutazione.
L'intervento sarà moderato da Stella Succi.
In collaborazione con l'Università delle Arti di Zurigo (ZHdK).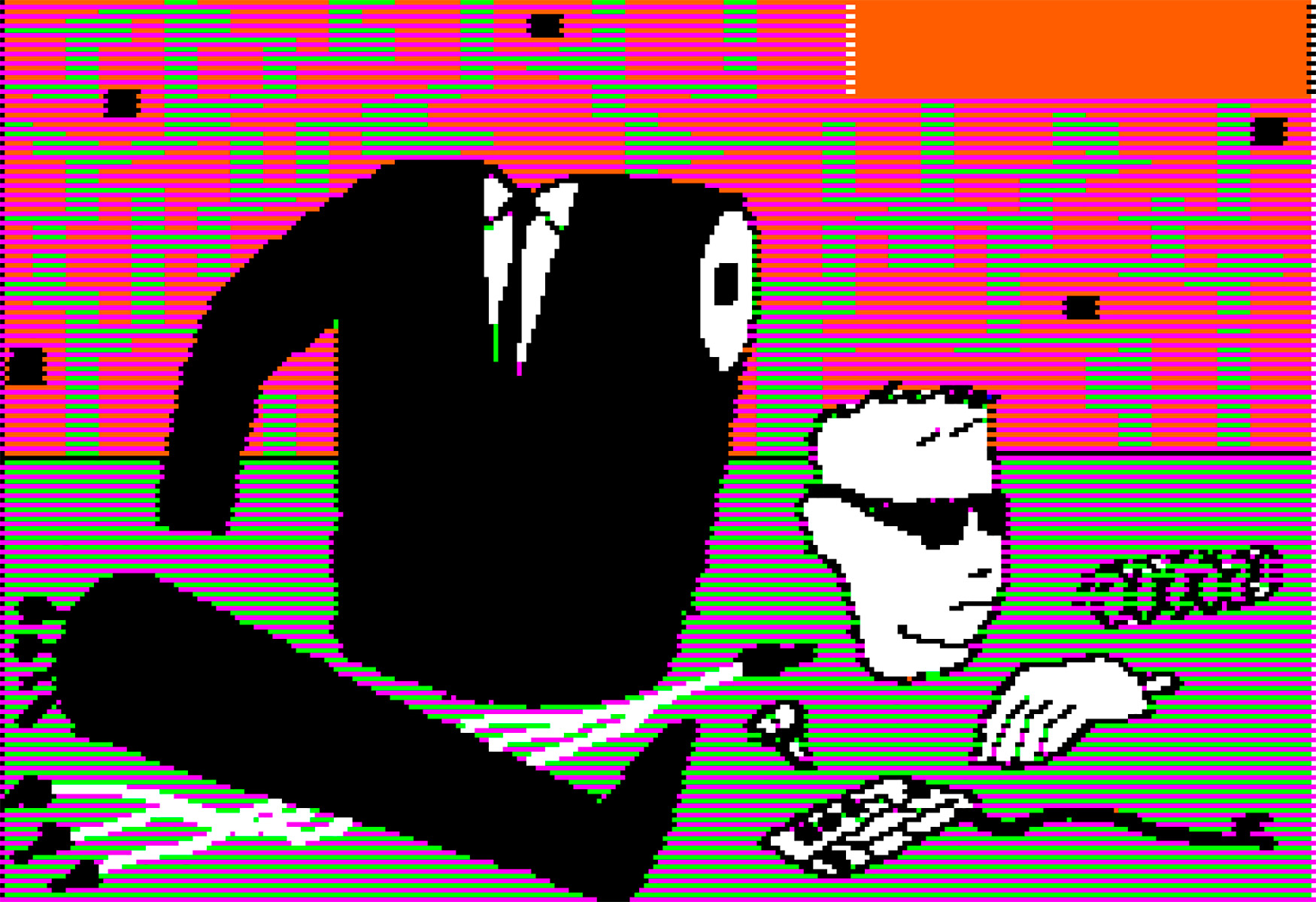 Si ricorda ai gentili partecipanti che, nel rispetto delle disposizioni attualmente vigenti, per l'accesso all'evento sarà necessario esibire all'entrata una Certificazione Verde Covid da cui risulti, alternativamente:
• Avvenuta vaccinazione anti-COVID-19, con attestazione di aver ricevuto la prima dose di vaccino da almeno 15 giorni o di aver completato il ciclo vaccinale;
• Avvenuta guarigione dal COVID-19, nei 6 mesi precedenti alla data dell'evento;
• Effettuazione, nelle 48 ore antecedenti all'ingresso, di test antigenico rapido o molecolare con esito negativo.