Talk, Workshop, Via Ludovisi 48, Roma
Art-Science series
30.11.2023 H17:30-19:30
01.12.2023 H14:30-19:00
Dates
30.11.2023
01.12.2023
Location
Via Ludovisi 48, Roma
Information
Art-Science series
30.11.2023 H17:30-19:30
01.12.2023 H14:30-19:00
No one is an island
A gathering around joining forces in view of an uncertain future
The current exhibition at Istituto Svizzero, Poetry for Revolutions, brings together artists that interrogate the role of art and its position in view of sociopolitical and environmental crises. No One Is an Island follows up on these strands of thought and asks about concrete approaches to taking action. Based on an ongoing exchange between the Institute for Contemporary Art Research of the Zurich University of the Arts (ZHdK) and Rome-based curator and activist Sara Alberani (LOCALES, Mediterranea Saving Humans), the event revolves around realities of migration, climate collapse, and vulnerable territories and communities. The urgencies posed by these realities call for action and solidarity, and they challenge us to overcome an intellectual and institutional culture which separates research and theory from practices, and struggles to support grassroots and self-organized transformative processes. How can we join forces instead? What approaches can we share and develop to face a future that otherwise leaves little space for hope?  
As part of the Art-Science series curated by Gioia Dal Molin, Head curator, and Maria Böhmer, Head of Science, Istituto Svizzero invites to the two-days event dedicated to the merging of artistic and scientific approaches through 'transformative research', and the importance of taking action in view of multiple crises.
The event includes a public talk and discussion on 30.11.2023, and a participatory workshop on 01.12.2023. 
DAY 1
Border Forensic – Documenting and contesting the violence of borders
30.11.2023 H17:30-19:30
Istituto Svizzero
Via Ludovisi 48, Rome
Free entrance, register here
Charles Heller, director of the Border Forensics research and investigation agency, introduces and discusses the critical forensic practice he and his colleagues have sought to lead over the last years in the aim of documenting and contesting the changing modalities of border violence across the Europe's multifarious borders, with a particular focus on the Mediterranean Sea. Reflecting upon Border Forensics's practice and that of other actors engaged in solidarity with migrants, Heller reflects upon the following questions: How have the different forms of contestation shaped border violence over the last years? What have been their successes and limits? In addition to factual documentation and litigation, what other forms of action are necessary to effectively oppose border violence and enable the exercise of freedom of movement? And what role can aesthetic practices play within these?
H17:30 ― Maria Böhmer, Gioia Dal Molin, Institutional greetings
H17:35 ― Marcel Bleuler, Introduction, From dialogical aesthetics to 'transformative research'
H17:50 ― Charles Heller, Public lecture, Border Forensic – Documenting and contesting the violence of borders
Followed by responses by political philosopher and activist Giorgio Grappi, Chiara Denaro, Researcher at Liminal, Department of the Arts, University of Bologna and Mahamat Daoud Abderasoul, activist with the Refugees in Libya movement.
---
DAY 2
Living in a very present future
01.12.2023 H14:30-19:00
Istituto Svizzero
Via Ludovisi 48, Rome
Free entrance, register here – limited capacity of seats, if unable to attend please notify at: press@istitutosvizzero.it
With the participation of Noor Abed, Veronica Pecile, Ultima Generazione.
The witness of voices from vulnerable territories and communities have given a sense for the future scenarios we will experience. In this perennial presence of crisis, it has become clear that official policies are inadequate to stand with those impacted most. From this perspective, the uncertain future that requires us to join forces has arrived, and it is time to gather diverse experiences and skills. How can we create public attention and act up for social justice? What experiences can we build on to initiate self-organized communal structures and to foster resilience? The participatory discussion event is organized around multiple approaches to questions communities and ecosystems at risk, and possible ways to take action. The participants are invited to gather in subgroups with the artists and activists involved around these questions, and exchange knowledge, practices while exercising imagination and building counter narratives.
The workshop is curated and led by Sara Alberani (LOCALES, Mediterranea Saving Humans), Marcel Bleuler and Laura von Niederhäusern (both Institute for Contemporary Art Research, ZHdK).
H14:30 ― Laura von Niederhäusern, Introduction on Speculative future scenarios
H14:45 ― Sara Alberani, A Desert of water
H15:00 ― Marcel Bleuler, Introduction to the programme
H15:15 ― Presentation by Ultima Generazione 
H15:35 ― Presentation by Veronica Pecile 
H15:55 ― Presentation by Noor Abed
H16:15 ― Coffee break
H16:30 ― Discussion subgroups, led by Noor Abed, Veronica Pecile, Ultima Generazione
H17:30 ― Collective final discussion
H18:30 ― Aperitif
The event may be photographed and/or video recorded for archival, educational, and related promotional purposes. By attending this event, you are giving your consent to be photographed and/or video recorded.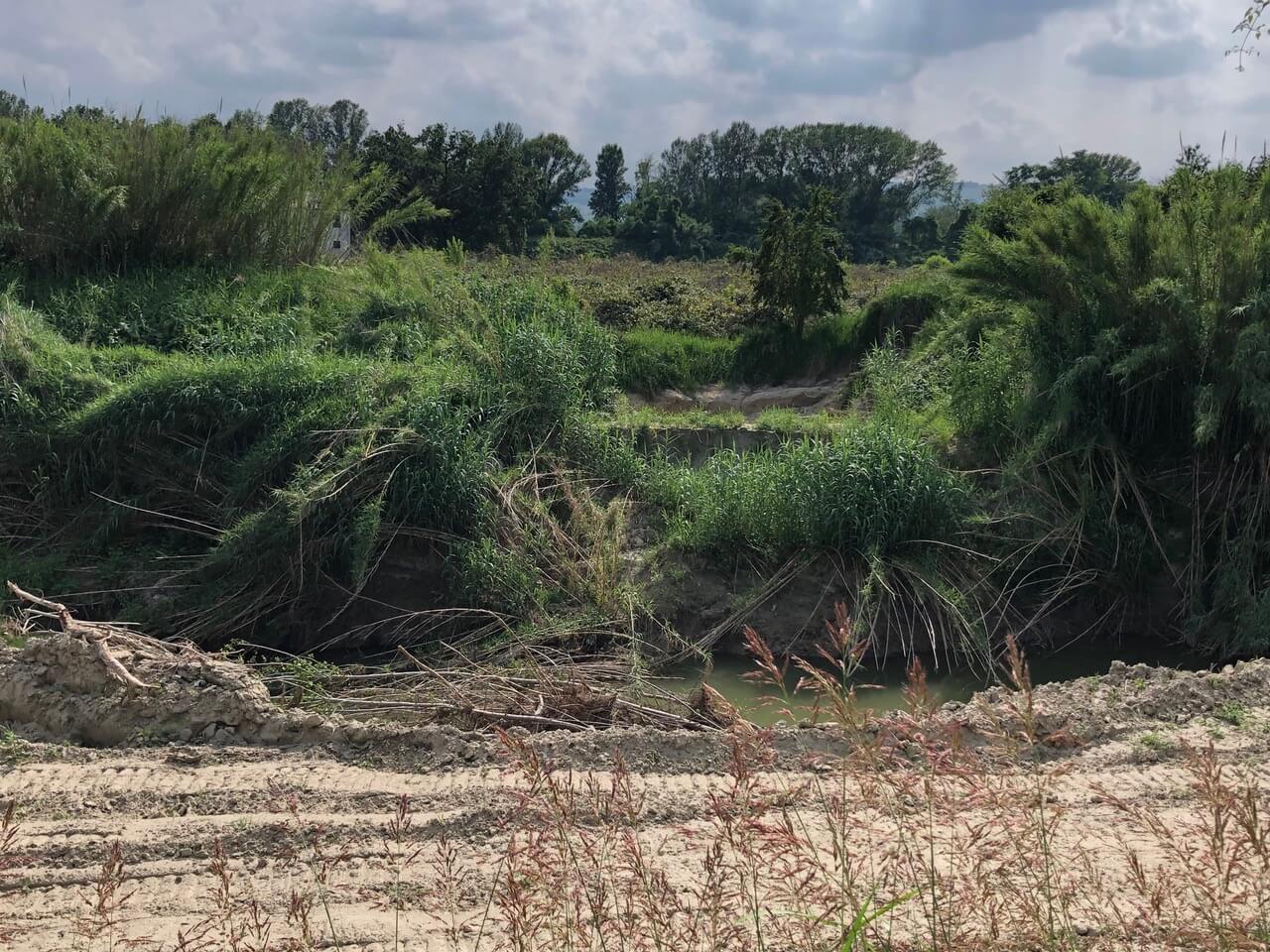 Charles Heller is a researcher and filmmaker whose work has a long-standing focus on the politics of migration. In 2015, he completed a PhD in Research Architecture at Goldsmiths, University of London, where he continues to be affiliated as a research fellow. He is currently based in Geneva, conducting a postdoctoral research supported by the Swiss National Fund (SNF).
Chiara Denaro is a sociologist (PhD), legal expert, and social worker, working for years with disadvantaged communities, in precarious settlements, squats, and detention facilities. She is a Postdoctoral Researcher at the University of Bologna (ERC, HEMIG Project), and part of the LIMINAL research team. Her socio-legal research work concerns search and rescue, asylum, and migration policies in the Mediterranean space, as well as border control policies, and the strategies of resistance put in place by people on the move. As part of the WatchTheMed Alarm Phone network, Chiara focuses on the Central Mediterranean route.
Giorgio Grappi is a political philosopher and activist. In his research he focused particularly on how logistics and infrastructure transform political spaces, mobility and power relations. He is a long-time participant in antiracist and migrants' networks and part of the transnational social strike platform.
Laura von Niederhäusern (PhD) is an artist-researcher developing narrative inquiry methods to explore time relations which are haunting life under the imperative of permanent performance and acceleration. She has studied critical theory and fine arts at HEAD Geneva, and has completed a practice-based PhD in 2023 from the University of Arts Linz. Since 2016 she is working as research associate at the Department of Fine Arts, in the Institute for Contemporary Art Research at the Zurich University of the Arts.
Mahamat Daoud Abderasoul was born in 1997 in Sudan. He holds a degree in Arabic history from Adam Barka d'Abèche University in Chad. In 2015 he successfully completed the training course organized by UNHCR in computer science.
Marcel Bleuler (PhD) is a researcher in the field of contemporary art and social engagement. After his PhD with a focus on media and performance studies, he left academia to work as a project manager in the field of art and civilian peace building (mainly in the South Caucasus). From this experience Marcel developed a dialogue-oriented approach to research which brought him back to academia. In 2021, Marcel developed the pre/doctoral program Transforming Environments at the Department of Fine Arts of the Zurich University of the Arts (ZHdK). Since 2022, he is also head of the Institute for Contemporary Art Research at ZHdK.
Noor Abed (Palestine) works at the intersection of performance and film. Her works create situations where social possibilities are both rehearsed and performed. Abed attended the Whitney Independent Study Program in Νew York in 2015-16, and the Home Workspace Program (HWP) at Ashkal Alwan, Beirut 2016-17. In 2020, she co-founded, with Lara Khaldi, the School of Intrusions, an independent educational collective in Ramallah, Palestine. Abed was an assistant curator in documenta fifteen, kassel 2021-22. She is currently an artist in resident at the Rijksakademie in Amsterdam 2022-24 and was recently awarded the Han Nefkens Foundation/Fundació Antoni Tàpies Video Art Production Grant 2022
Sara Alberani is an independent curator and activist based in Rome. She expresses her curatorial research in socially engaged art practices concerning communities and public spaces, focusing on long-term projects. Since 2019, she has been part of the refugee justice community centre Trampoline House in Copenhagen, and she has been curator for the collective's participation in documenta fifteen. Since 2020 she is co-founder of LOCALES, a curatorial collective for the production of site-specific interventions and decolonial practices within the public space of Rome. She is an activist of the civil society platform Mediterranea Saving Humans, and she is involved in climate justice debates and actions around the effects of the flood that hit her hometown, Faenza, in 2023.
Ultima Generazione is an activist collective that carries out non-violent civil disobedience actions, in order to obtain measures to counter the ecoclimatic collapse.
Veronica Pecile is a socio-legal researcher. She is a current Fellow at Istituto Svizzero and an affiliated researcher at the University of Lucerne. She was a postdoctoral fellow at the Collegium Helveticum (2022/23) and at Harvard Law School (2021/22) and holds a PhD from the École des Hautes Études en Sciences Sociales (2019). In her work, she develops a historical and ethnographic perspective on the forms of Western modern law. Her research focuses on counter-hegemonic uses of the law and on how to institute the collective through legal technique.