Art, Group exhibition, Roma
Opening: 19.10.2023 H18:00
Entrance: via Ludovisi 48
Dates
20.10.2023
18.02.2024
Category
Art, Group exhibition
Information
Opening: 19.10.2023 H18:00
Entrance: via Ludovisi 48
Poetry for Revolutions. A Group Show with Manifestos and Proposals
A joint project by Cabaret Voltaire (Zurich) and Istituto Svizzero (Rome) with Bassem Saad, Ceylan Öztrük, Guerreiro do Divino Amor, Giorgio Zeno Graf, Industria Indipendente, Ivona Brđanović, Maya Olah, Mathis Pfäffli, Michèle Graf & Selina Grüter, MigrArt/DACZ (Deniz Damla Uz & Niştiman Erdede), Ramaya Tegegne, RM, Sandra Mujinga, Shirana Shahbazi and Ursula Biemann. 
Manifestos played a crucial role as a stylistic device in historical avant-garde movements such as Futurism and Dada. They were used to express convictions and criticism in a tangible and manifest way – as the Latin root word 'manifestus' suggests. Rather than preserving appearances, art aimed to reveal, act upon, and transform the world and human experience. In the exhibition Poetry for Revolutions, contemporary artists and writers respond in their own unique artistic languages to complex global crises or reflect upon the culture of sharing and manifesting ideas. They do so at a time when manifestos and monuments are often considered outdated, while current events call for direct involvement, demanding that we both remember the past and challenging the status quo. Art goes beyond a one-dimensional reflection of reality, instead engaging with it by condensing, isolating, differentiating, confusing and disentangling, through poetic, radical, subtle or concrete means. This raises questions about the role of the manifesto and the extent to which art shapes people politically or generates a pseudo-political space.
Numerous artists and writers create manifestos in the form of texts or visual pieces, to be showcased in Rome and Zurich. Photocopies of the manifestos will be available at both exhibition spaces for visitors to take away and share. Ceylan Öztrük choreographs the exhibitions through a large sculptural intervention and a display for the photocopied manifestos, focusing on how information circulates formally and who feels empowered to share what knowledge. In Rome, some of the artists contribute with additional works. In addition, two vitrines provide a specific historical insight into the feminist movement in Italy in the 1960s and 1970s, with manifestos and documents by the artist Anna Oberto, the Neapolitan collective Le Nemesiache and the Rivolta Femminile.
The exhibitions are complemented by an accompanying programme of events.
Curated by Gioia Dal Molin and Salome Hohl. 
The exhibition in Rome will coincide with a show taking place at Cabaret Voltaire, Zurich, from 06.10.2023 to 31.03.2024 (Opening: 05.10.2023 H18:00).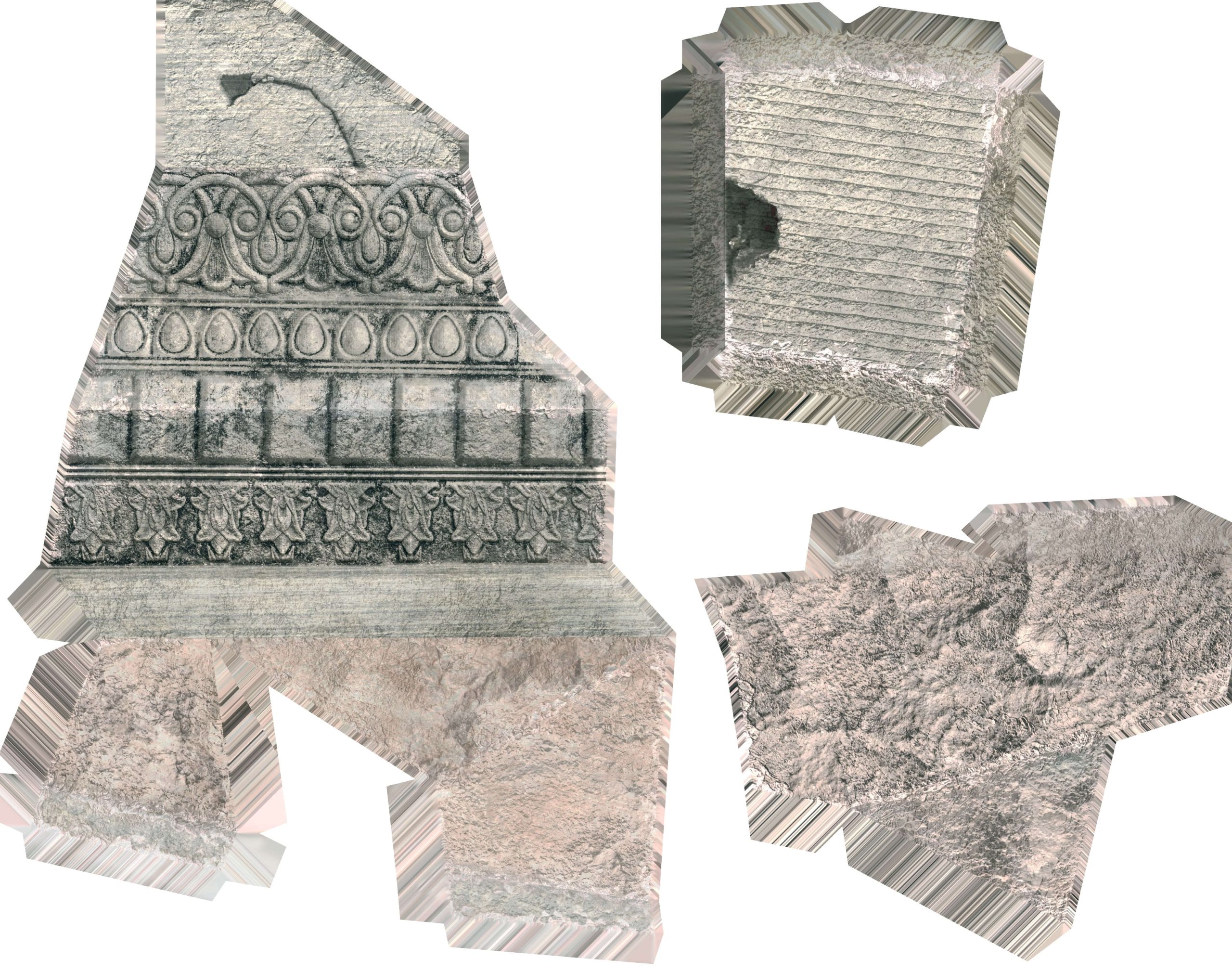 Biographies:
Bassem Saad is an artist and writer born in Beirut and currently based in Berlin. Their work explores notions of historical rupture, spontaneity, and surplus, through film, performance, and sculpture, essays and fiction. With an emphasis on past and present forms of struggle, they attempt to place scenes of intersubjective exchange within their world-historical frames. Their most recent film, Congress of Idling Persons, received Special Mention in the New:Vision Award category at CPH:DOX 2022. Their writing appears in The New Inquiry, Jadaliyya, FailedArchitecture, and The Funambulist. They are currently a fellow at the Berlin Program for Artists.
Ceylan Öztrük is an artist, lives and works in Zürich. She completed her practice-based PhD in Mimar Sinan Fine Arts University (Istanbul, 2016) and she received her graduate (MFA-2011) and undergraduate (BFA-2006) degrees from the Fine Arts Faculty, Sculpture Department at Anadolu University. In 2022, she received Swiss Art Award. Some of her solo/group exhibitions and performances were hosted at Gessnerallee Theatre, Zürich (2023); Geneva Biennial, Curated by Devrim Bayar, Geneva (2022); Galerie PhilippZollinger, Zürich (2022); FriArt Kunsthalle Fribourg, Fribourg (2021); Gessnerallee Theatre, Zürich (2020); Longtang, Zürich (2020); Berliner Herbstsalon, Berlin (2019); My Wild Flag Festival, Stockholm (2019); Istanbul (2016).
Swiss-brasilian artist Guerreiro do Divino Amor (1983, Geneva) lives and works in Rio de Janeiro. He holds a Master's degree in architecture from the School of Architecture of Grenoble and La Cambre Architecture (Brussels). His research explores the Superfictions, the historical, political, religious, and mediatical narratives that interfere in the construction of territory and of the collective imaginary. He creates a universe of science-fiction and fantasy universe from fragments of reality in the shape of films, publications, and large-scale installations.
Giorgio Zeno Graf, (1999, Lugano) lives and works in Zurich. He holds a Bachelor and Master's degree in Visual Arts from the Zürcher Hochschule der Künste (ZHdK) in Zurich. In 2020 Graf was awarded first prize in Le stanze dell'arte / Premio giovani artisti Genesi creativa, M.A.X Museo, Chiasso. Graf has participated in group exhibitions, including Bissone Arte 22 and CALCI at Ai Molti Tesori, Mendrisio, and has also exhibited in various spaces such as ALLDA, Zurich; Offspace Flüelastrasse and Material, Zurich.
Industria Indipendente is a Rome-based performing, writing and visual arts collective founded by Erika Z. Galli and Martina Ruggeri.Their research is rooted in language: extended writing that inscribes itself in bodies, environments and surfaces; it becomes action and performativity; it liquefies and expands into sound, voice and light; it opens, contaminates, and blurs the boundaries between self and others, here and elsewhere. Their works always articulate questions and reflections: the 'unproductive' dimension of time, the creation of alternative and fictional worlds where communities and alliances are formed, a constant overturning and recreation of individual and collective identities. They have just debuted at the National Theatre of Rome with the show Left Hand, a performative, visual, and acoustic space.
Ivona Brđanović is a dramatist, queer-feminist activist, screenwriter and author. Born in Bosnia and Herzegovina, she lives in Zurich since 1991. After studying environmental engineering in Zurich, graduated with a Bachelor's degree from the Swiss Literature Institute in Biel and a Master's degree in film/screenwriting from ZhdK. She is the editor of GLITTER, the first queer literary magazine in the German-speaking world. In addition to regular performances and event hosting in Switzerland and Germany, she writes for series and publishes her own texts. Her focus are minorities, queer and migrant themes.
Maya Olah (1990) grew up in St. Gallen. She studied German linguistics, literature and ethnology in Zurich and Vienna. Her radio plays and short stories have been broadcast on the radio and published in literary magazines. She is currently working on her debut novel and realizing an interdisciplinary project that takes up a dance of death.
Mathis Pfäffli (1983, Luzern) studied in Luzern, Hamburg and holds a MA of Arts in Fine Arts from the Institut Kunst Basel. He attended the City of Lucerne residency in Chicago, won a research grant from the Canton of Lucerne in 2017, and was nominated for the Swiss Art Awards in 2023. He was featured in group shows in Zurich, Basel, Lucerne, Kriens, Biel and Neuchâtel and recently held solo shows at at Projekt Links, Bern; Kunstmuseum Luzern; Vera Wessels, Zürich among others.
Michèle Graf (1987, Wetzikon) & Selina Grüter (1991, Zurich) are an artist duo living in New York. They studied media arts at Zurich University of the Arts and participated in the Whitney Independent Study Program. Recent exhibitions and performances include: More Clock Work, Fanta, Milan; The Besieged Courtyard (Il cortile assediato), Istituto Svizzero, Milan; Clock Work, Kevin Space, Vienna; Contradictory Statements, Kunsthalle Friart Fribourg; and Sequences, Emily Harvey Foundation, New York.
MigrArt is a Zurich-based association founded by people who had to seek refuge and BIPoC (Black, Indigenous, and people of color) Artists. MigrArt activities are created with the involvement of community, firmly believing that art plays a vital role in connecting and empowering people from diverse backgrounds, identities, and affiliations, particularly those living in the margins.
Ramaya Tegegne (1985) is an artist and researcher. Her transdisciplinary work focuses on power relations within the art field and society. She has exhibited at Istituto Svizzero, Milan; Ludlow 38, New York; Kevin Space, Vienna and Fri Art Kunsthalle, Freiburg. In 2017, she launched Wages For Wages Against, a campaign for better remuneration for the artists, receiving the Swiss Art Award in 2022. Currently she is attending a residency at Istituto Svizzero in Palermo.
RM works around sexual development, STDs, coping strategies and stigma. Their name (formerly Real Madrid) plays with the concept of competitive spirit and its transformation into merchandise, questioning authorship and self-celebrative creative processes. Claiming their status as a counterfeit underlines an interest in miscommunication that led to a moniker that becomes problematic on search engines. Their work has been exhibited at Centre d'Edition Contemporaine, Geneva; Swiss Institute, New York; Macro, Roma; Martina Simeti, Milano; Quadriennale, Roma; Migros Museum, Zurich; Centre culturel suisse, Paris amongst others.
Sandra Mujinga
(1989, Goma, DRC) is a multidisciplinary Norwegian artist and musician working between Berlin and Oslo. 
Affected by the speculative fiction in Afrofuturist tradition, Sandra Mujinga plays with economies of visibility and disappearance. Her works negotiates questions of self-representation and -preservation, appearance, and opacity, through an interdisciplinary practice in which she often reverses traditional identity politics of presence. The artist's works depart from a purely anthropocentric approach to understanding the transient contemporary world, for that reason Mujinga is looking for inspiration in how animals are developing survival strategies and adapting to hostile surroundings.
Mujinga won the Preis der Nationalgalerie (2021) and had the solo exhibition, I Build My Skin With Rocks (curated by Daniel Milnes, 2022), she participated in the 59th International Art Exhibition of La Biennale di Venezia The Milk of Dreams (2022). Currently her video work Pervasive Light is on display in the exhibition Signals: How VIdeo Transformed the World at MoMA, NYC.
Shirana Shahbazi (1974, Tehran) lives and works in Zurich since 1997. She is an internationally recognized artist. Her work is represented in public collections worldwide, such as Aargauer Kunsthaus, Aarau; Guggenheim Museum, New York; Kunstmuseum Zürich; MoMA, New York; Tate Modern, London; Sprengel Museum, Hannover. Exhibitions have been presented at international institutions, including the MoMA, New York; Hammer Museum, Los Angeles; Barbican Art Gallery, London and the Venice Biennale. Together with Manuel Krebs, she has published various artist books and monographs. She was awarded the Prix Meret Oppenheim (2019).
Ursula Biemann is a Swiss artist and author, whose practice centers on fieldwork, often in Indigenous territories, and the creation of networks between different fields of knowledge. Her artistic practice reflects on the political ecologies of forests, oil and water, creating critical perspectives on the dynamics of extraction and also proposing alternative ecocentric modes of relating to the natural world. Biemann recently published the online monograph Becoming Earth on ten years of her ecological video works and writing with UNAL Bogota, and the book Forest Mind with Spector Books (2022).
SAVE THE DATE
Sign up to this event to receive a notification email