Performance, Milano - Spazio Maiocchi
H17:00 & H20:00
Nell'ambito di SPRINT
Location
Milano - Spazio Maiocchi
Information
H17:00 & H20:00
Nell'ambito di SPRINT
La performance avrà luogo alle H17:00 e sarà ripetuta alle H20:00 allo Spazio Maiocchi, in via Achille Maiocchi 7 a Milano. Si svolgerà in inglese, italiano e tedesco.
Rosa & Louise – A Feminist Manifest in Dialogues
L'esame delle strutture del discorso femminista costituisce il fondamento del manifesto che viene continuamente riscritto da Ariane Koch e Sarina Scheidegger. La performance multilingue è stata mostrata in diverse fasi e contesti come performance – parlata da due performer – e come edizione poster. In che modo il femminismo può e si articola nelle diverse culture? Come possiamo relazionarci con esso? Chi parla? A chi è permesso parlare? Come vengono riprodotti e negoziati stereotipi e cliché? Dove sono le intersezioni nel discorso che differisce a seconda del contesto nazionale, geografico, storico, culturale o sociale in cui viviamo – ma che è anche simile in molti modi? Dove possiamo usare la prospettiva femminista per stabilire questioni generali della società? Come può il femminismo essere uno strumento per allargare e rinnovare la storia [per tutte e tutti noi]?
Poster design a cura di Kambiz Shafei e serigrafia di Silas Heizmann.
Performer: Anna Christen Bloom (she) & Marzella Ruegge (she).
La performance fa parte della rassegna di eventi organizzati da SPRINT in collaborazione con l'Istituto Svizzero e avrà luogo in occasione dell'opening della mostra The Most Beautiful Swiss Books allo spazio Maiocchi, in concomitanza con l'inizio dello SPRINT—Independent Publishers and Artists' Books Salon.
Biografia:
Dal 2012, Ariane Koch e Sarina Scheidegger lavorano insieme nel campo della performance. Scrivono in modo collaborativo su sceneggiature e partiture che vengono poi interpretate dai performer. Le performance vengono mostrate in vari luoghi e spesso vengono integrate con materiale stampato e collocato nello spazio pubblico. Rifiutano di documentare il loro lavoro con visualizzazioni, poiché il loro interesse principale risiede nell'effimero momento di esecuzione dell'esibizione. Il loro lavoro è stato mostrato tra l'altro a: Fotomuseum Winterthur (Winterthur), Aargauer Kunsthaus (Aarau), Kunstraum Niederösterreich (Vienna), Theater Is A Must (Alexandria), Swiss Art Awards (Basilea), Kunsthalle Basel (Basilea), Kaserne Basel (Basilea), Haus der Kulturen der Welt (Berlino), IPA Performancefestival (Istanbul).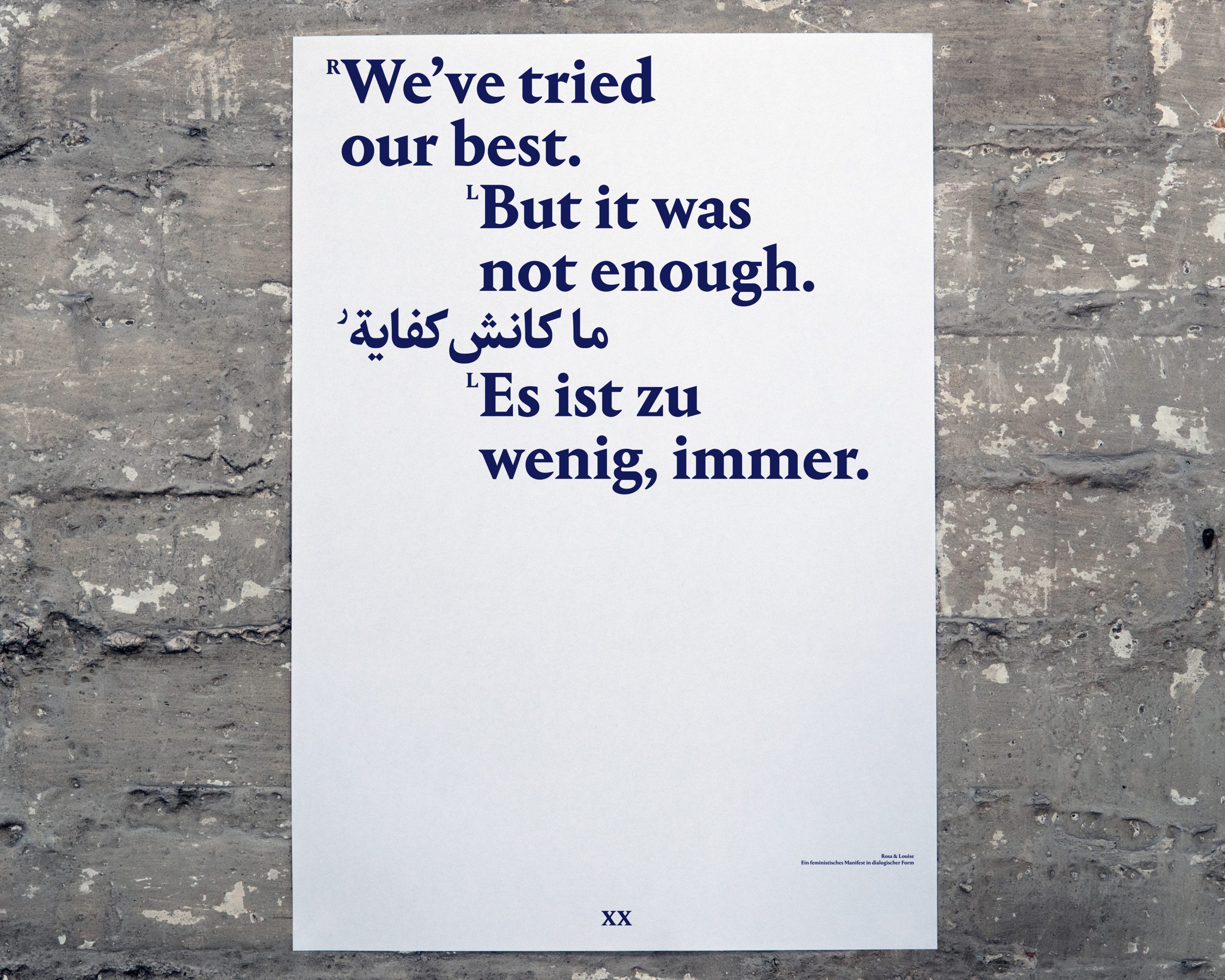 Si ricorda ai gentili partecipanti che, nel rispetto delle disposizioni attualmente vigenti, per l'accesso all'evento sarà necessario esibire all'entrata una Certificazione Verde Covid da cui risulti, alternativamente:
• Avvenuta vaccinazione anti-COVID-19, con attestazione di aver ricevuto la prima dose di vaccino da almeno 15 giorni o di aver completato il ciclo vaccinale;
• Avvenuta guarigione dal COVID-19, nei 6 mesi precedenti alla data dell'evento;
• Effettuazione, nelle 48 ore antecedenti all'ingresso, di test antigenico rapido o molecolare con esito negativo.