Arte, Mostra, Milano
ME/VE: 11:00-17:00
GIO: 11:00-20:00
SA: 14:00-18:00
Dates
24.02.2023
16.04.2023
Information
ME/VE: 11:00-17:00
GIO: 11:00-20:00
SA: 14:00-18:00
Reek of past pitfalls è la prima mostra personale a Milano di Caterina De Nicola, che presenta una grande installazione site-specific all'interno dello spazio dell'Istituto Svizzero. Nella sua pratica artistica, Caterina De Nicola lavora attraverso la scrittura, la pittura, la scultura, la musica e la performance. È interessata all'idea di glitch e spesso utilizza oggetti trovati e simboli per mettere in discussione l'essenza stessa della forma, del significato e del gusto estetico. Come produttrice musicale, Caterina De Nicola è influenzata dai sottogeneri della musica noise.
Curata da Gioia Dal Molin.
Scaricare il testo curatoriale e la mappa della mostra qui. 
Istituto Svizzero
Via del Vecchio Politecnico 3, Milano
Ingresso gratuito
Orari di apertura:
Mercoledì/Venerdì: 11:00-17:00
Giovedì: 11:00-20:00
Sabato: 14:00-18:00
La mostra resterà chiusa sabato 08.04.2023. 
Giorni e orari di apertura in occasione della Milano Art Week 2023:
11-12 aprile: H11:00-17:00
13-14-15 aprile: H11:00-20:00
16 aprile: H12:00-18:00
Il 15.04.2023 alle H16:00, l'artista Caterina De Nicola sarà in dialogo con la curatrice Gioia Dal Molin all'interno degli spazi della mostra. A seguire avrà luogo il dramatic reading The Besieged Courtyard (Il cortile assediato) di Michèle Graf e Selina Grüter con Francesca Flora, Isabella Mongelli e Li Tavor.
Per informazioni stampa, contattare press@istitutosvizzero.it.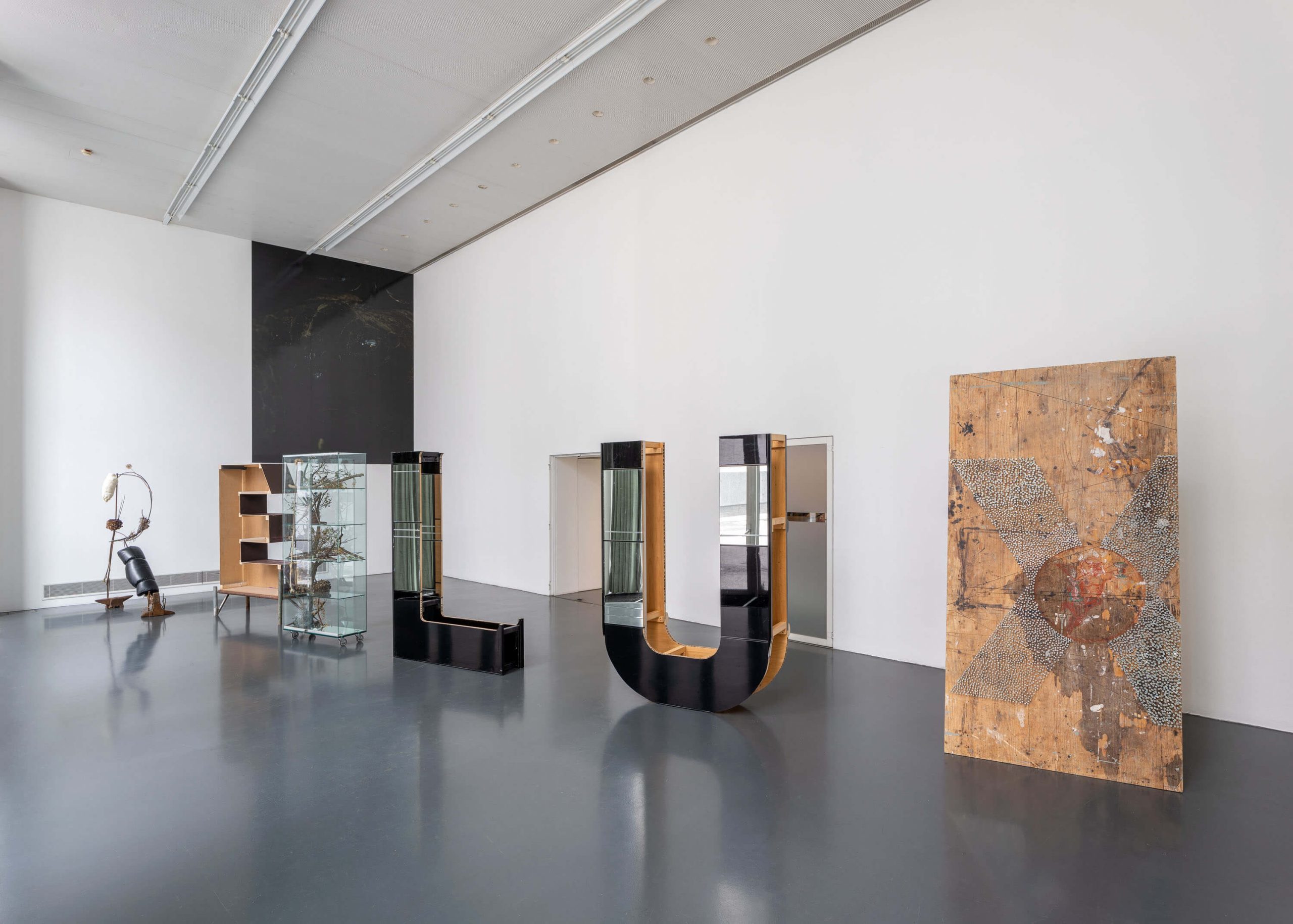 Caterina De Nicola è un'artista nata a Ortona (Italia) nel 1991, che attualmente vive e lavora a Zurigo. Ha studiato all'Accademia di Brera a Milano e ha ottenuto il suo Master presso l'ECAL di Losanna. Una selezione delle sue mostre personali comprende: Infedele, Baleno International (Roma, 2022), We Unleash Storms, Yet We Like The Sun, Last Tango (doppia personale, Zurigo, 2022), Lonely Fans, Chickentown (Zurigo, 2021), Embarrassed and Conciliatory, Il Colorificio (Milano, 2019). Una selezione delle sue mostre collettive comprende: Werkschau 2021 al Museum Haus Konstruktiv per il Werkbeiträge des Kantons Zürich (Zurigo, 2021), Lemaniana al Centre d'Art Contemporain (Ginevra, 2021), FUORI! alla XVII Quadriennale d'arte 2020 (Roma, 2020), Capriccio 2000 alla Fondazione Sandretto Re Rebaudengo (Torino, 2019). È stata seleziona per gli Swiss Art Awards 2022 e per varie residenze, tra cui: La Becque (La Tour-de-Peilz, 2021), Cripta 747 (Torino, 2020), XXII CSAV (Como, 2016). 
SAVE THE DATE
Registrati a questo evento per ricevere una notifica via email
Conferma
* Campo richiesto