Architettura, Conferenza, Milano
H18:00
Serie 'I pomeriggi 2021/2022'
Category
Architettura, Conferenza
Information
H18:00
Serie 'I pomeriggi 2021/2022'
L'evento si terrà in inglese all'Istituto Svizzero, via del Vecchio Politecnico 3, Milano.
Ingresso gratuito fino a esaurimento posti, registrarsi qui.
Serie I pomeriggi 2021/2022
I pomeriggi 2021/2022 all'Istituto Svizzero è una serie dedicata a* nostr* residenti. È un'occasione per il pubblico per conoscere in dettaglio i progetti ai quali stanno lavorando durante la residenza di quest'anno.
Evento a cura di Davide Spina (Fellow Milano Calling 2021/2022, Storia e teoria dell'architettura).
Architettura e Televisione negli anni Ottanta 
Gli anni '80 sono stati un decennio di profonde trasformazioni in tutto il Nord globale. Si considerino l'ascesa del neoliberalismo, la deregolamentazione finanziaria e il postmodernismo nella filosofia e nelle arti: molti dei fattori che definiscono la nostra vita quotidiana oggi sembrano essere emerse durante quei dieci anni. Tra queste vi sono anche nuove forme di tecnologia e intrattenimento, come i computer e la televisione commerciale. Quest'ultima in particolare fu testimone di un vero e proprio boom durante questo decennio, soprattutto in Europa. E l'architettura fu un veicolo di questa diffusione, sia come contenuto del mezzo (scenografie) che come infrastruttura (studi di trasmissione, studi pop-up, antenne, ecc.). Inoltre, e in modo altrettanto importante, la televisione divenne un motore per il cambiamento architettonico, influenzando il design e l'esperienza dello spazio domestico e pubblico. 
La conferenza affronta le diverse intersezioni tra architettura e televisione negli anni '80. Il programma prevede le relazioni di Léa-Catherine Szacka (Università di Manchester/ETH Zurigo) e Davide Spina (ETH Zurigo), seguite da una discussione moderata da Massimo Scaglioni (Università Cattolica del Sacro Cuore/Università della Svizzera Italiana).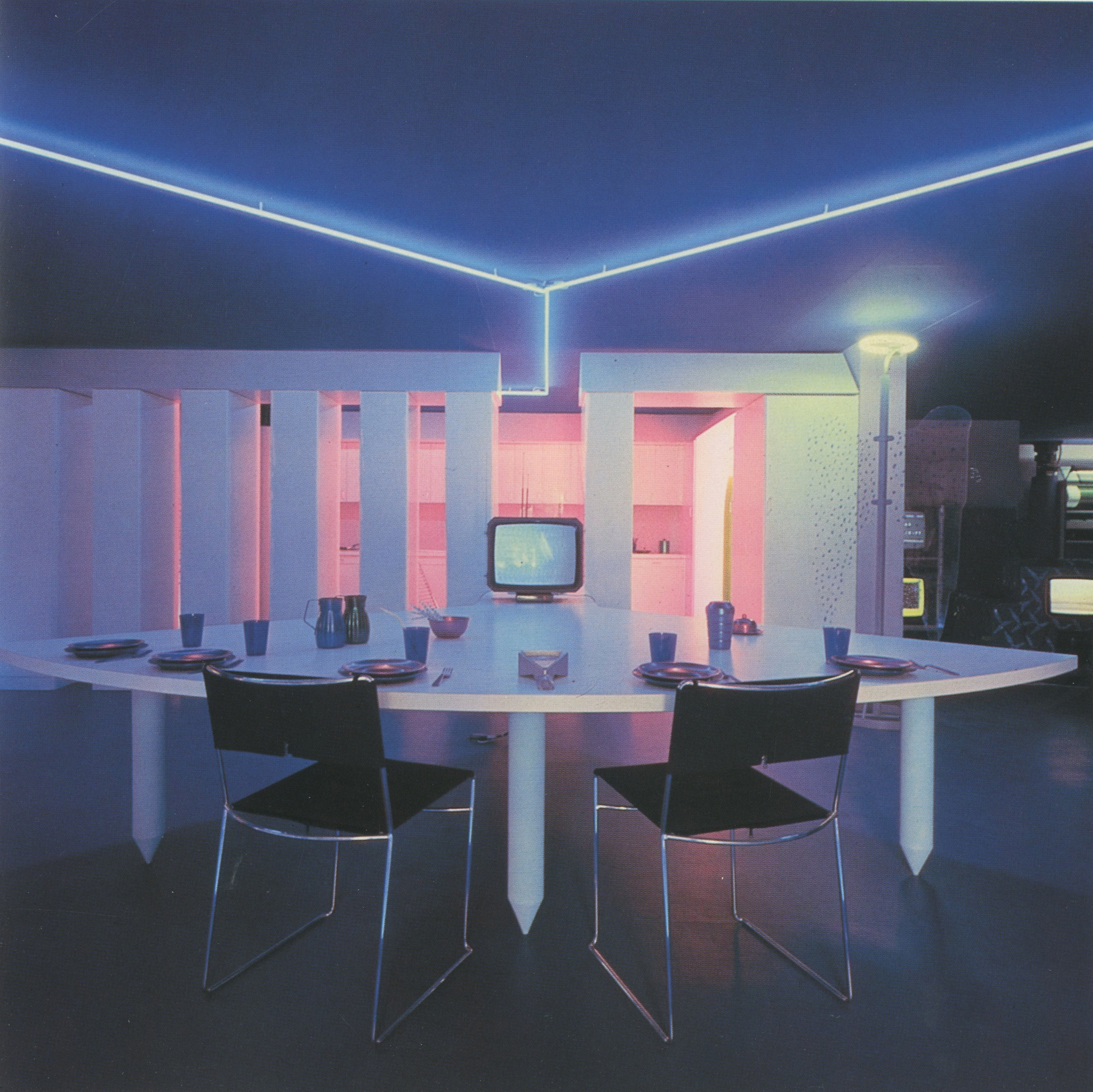 Biografie:
Massimo Scaglioni è professore ordinario all'Università Cattolica del Sacro Cuore di Milano – Facoltà di Lingue Straniere/Dipartimento di Comunicazione e Spettacolo – dove insegna Economia dei Media (MA) e Storia dei Media (BA). È anche co-fondatore e attuale direttore del Ce.R.T.A. (Centro di Ricerca per la Televisione e i Media Audiovisivi dell'Università Cattolica di Milano). Il suo lavoro più recente, A European Television Fiction Renaissance: Premium Production Models and Transnational Circulation, è stato pubblicato da Routledge nel 2021.
Léa-Catherine Szacka è Senior Lecturer (professore associato) in Architectural Studies all'Università di Manchester e visiting tutor al Berlage. Nel 2021-2022 è Guest Academic all'ETH di Zurigo. Léa-Catherine Szacka è autrice di Exhibiting the Postmodern: The 1980 Venice Architecture Biennale (Marsilio, 2016) e di Biennials/Triennials: Conversations on the Geography of Itinerant Display (Columbia Books on Architecture and the City, 2019). È co-autrice di Le Concert: Pink Floyd à Venise (B2, 2017) e co-editrice di Mediated Messages: Periodicals, Exhibitions and the Shaping of Postmodern Architecture (Bloomsbury, 2018) e Concrete Oslo (Torpedo Book, 2018). I suoi scritti sono apparsi su Log, OASE, AA Files, AD, ARCH+, ATR, Volume, Art Papers, The Journal of Architectural Education e The Journal of Architecture. Nel 2020 ha co-fondato PASZA, una piattaforma per la ricerca architettonica che co-curerà la decima Biennale Internazionale di Architettura di Rotterdam il prossimo autunno.
Davide Spina è ricercatore post-dottorato presso l'Istituto per la Storia e la Teoria dell'Architettura, ETH Zurigo, dove ha anche completato il suo dottorato (con Distinction-ETH Medal). Prima di questo, ha completato il MA di storia dell'architettura presso The Bartlett, UCL. Davide Spina è stato destinatario di un Collection Research Grant al CCA (2016), un Visiting PhD Scholar al Columbia GSAPP (2017), è stato Fellow all'Istituto Svizzero a Roma (2018-19). Attualmente, è Fellow 2021-22 all'Istituto Svizzero a Milano e ricercatore SNF 2021-24 alla ZHAW. All'ETH, co-organizza The Architecture of Research, un simposio annuale sui metodi di ricerca, e DocTalks, una piattaforma internazionale online per i ricercatori agli inizi della storia e della teoria dell'architettura. Gli scritti di Davide Spina sono apparsi su AA Files, Log e gta Papers. La sua prima monografia, Roman Leviathan: Architecture and Capitalism in Postwar Italy, uscirà per MIT Press nel 2024. 
L'ingresso è consentito esclusivamente ai soggetti con certificazione verde COVID-19 per vaccinazione o guarigione (Green Pass rafforzato). All'interno degli spazi è obbligatorio l'uso di mascherine Ffp2.