Archeologia, Architettura, Arte, Cinema, Concerto, Evento, Performance, Proiezione, Talk, Roma
H16:30 Apertura cancelli
H17:00-00:30
Entrata via Ludovisi 48
Introduzione
Press image
ALL Day Programme
programma specifico
biografie
Category
Archeologia, Architettura, Arte, Cinema, Concerto, Evento, Performance, Proiezione, Talk
Information
H16:30 Apertura cancelli
H17:00-00:30
Entrata via Ludovisi 48
L'Istituto Svizzero presenta "MIRACLE/LACRIME". L'evento finale del nostro programma di residenza Roma Calling (2018/2019) avrà luogo nel giardino della Villa Maraini, dove tutti gli ospiti sono invitati a esplorare e vivere per una serata portentosa.
Il programma è stato ideato collettivamente dai residenti del 2018/2019: Oscar De Franco, Rahel Meier, Robin Meier, Lora Mure-Ravaud, Enrico Petracca, Christine Pönitz-Hunziker, Timothy Pönitz, Davide Spina, Laurence Wagner, Manon Wertenbroek, Ian Wooldridge e Célia Zuber, in conversazione con la critica e curatrice Barbara Casavecchia.
Il titolo, proposto da Célia Zuber, si ispira al lavoro Miracle di Sylvie Fleury: un benaugurante e monumentale neon Pop di colore viola installato sopra l'entrata della Villa dal 2016. Tutti i progetti sono quindi orchestrati intorno a due temi gemelli e inafferrabili, MIRACLE/LACRIME, presi non troppo alla lettera e non troppo seriamente.
Una delle caratteristiche dell'evento di quest'anno è l'approccio transdisciplinare: i ricercatori si sono cimentati nella creazione di installazioni, podcasts e talk fantascientifici, mentre gli artisti e curatori hanno contribuito al programma con testi, poesie, un reading collettivo, epifanie ironiche e persino una transustanziazione in VR. Molti progetti sono il risultato di collaborazioni incrociate. Molti si manifestano in viva voce (o per passaparola) e chiedono di essere ascoltati con calma. Alcuni fanno affidamento sulla prossimità ed empatia. La creazione di un tempo e di uno spazio per nuovi incontri e conversazioni è, dopo tutto, uno degli obiettivi possibili di ogni residenza.
La serata comprenderà le performance di ospiti speciali nel giardino di Villa Maraini: il poeta iraniano/americano Jahan Khajavi, la compositrice italiana Caterina Barbieri, la produttrice olandese DJ Marcelle/Another Nice Mess.
Questa giornata sarà anche un'occasione per visitare la mostra "Chaussures italiennes" di Sylvie Fleury, che rimarrà aperta dalle 11:00 fino alle 21:30.
In collaborazione con Welookaround.
Installazioni e lavori video/audio (tutto il giorno)
De La Fuente Oscar De Franco
Higher Transsexual / Transgender Visibility (during the day)
Higher Transsexual / Transgender (at night)
2019
PVC, stampa bi-facciale, elio
De La Fuente Oscar De Franco & Ian Wooldridge
Institutional Fatigue
2019
sfere di vetro soffiato a mano (diametro 15 cm), silicone, lattice e altre sostanze
Rahel Meier
L'invenzione della leggenda della terra santa miracolosa
2019
podcast, 9 min 10 sec.
Lora Mure-Ravaud
Transe in and out
2019
video su tre monitor, 35 min. Estratti di Out 1 di Jacques Rivette (1971)
Enrico Petracca & Ian Wooldridge
Extreme Cognition
2019
pubblicazione
Davide Spina
Un santo in paradiso
2019
inginocchiatoio in legno (da: Famiglia Cristiana n. 5, 31 gennaio 1960), 5 lettere di raccomandazione
Célia Zuber
MIRACLE/LACRIME
2019
proiezione laser in loop
Biografie
Caterina Barbieri è una compositrice, con sede a Milano, che esplora i temi legati all'intelligenza artificiale e alla percezione degli oggetti nel suono con un focus sul minimalismo. Caterina indaga gli effetti psico-fisici della ripetizione e delle operazioni che seguono i pattern nella musica, attraverso le potenzialità polifoniche e poliritmiche dei sequenziatori per disegnare geometrie severe e complesse nel tempo e nello spazio.
https://soundcloud.com/caterinabarbieri
https://www.youtube.com/watch?v=W25FTlO42VY
Barbara Casavecchia è critica d'arte e curatrice indipendente. Vive a Milano dove insegna all'Accademia di Belle Arti di Brera.  E' contributing editor per Frieze e i suoi articoli e saggi sono apparsi su Art Agenda, Art Review, D/La Repubblica, Flash Art, Mousse, South/documenta 14, Spike, tra altri, oltre che in numerosi libri d'artista e cataloghi. Nel 2018, è stata curatrice della mostra "Susan Hiller. Social Facts", OGR, Torino.
Jahan Khajavi (nato nel 1986 a Fresno, California) è un poeta Iraniano-Americano che vive a Roma e organizza il reading settimanale Suddenly Every Wednesday presso l'Associazione Garbo, un cocktail bar queer a Trastevere. 
DJ Marcelle è un'artista il cui approccio – come DJ, produttrice, e conduttrice radiofonica, è malizioso, infrange le regole ed è ironico. Conosciuta per il suo setup a tre giradischi, DJ Marcelle realizza composizioni da canzoni e sinfonie a partire da mix, combinando i più disparati generi, appropriandosi di frammenti vocali e paesaggi sonori deformati in un enorme melting pot simile a quello di Frankenstein. Le sue performance sono originali, euforiche e soprattutto intense. (Resident Advisor)
https://soundcloud.com/marcelle
DJ Marcelle | Boiler Room x Nyege Nyege Festival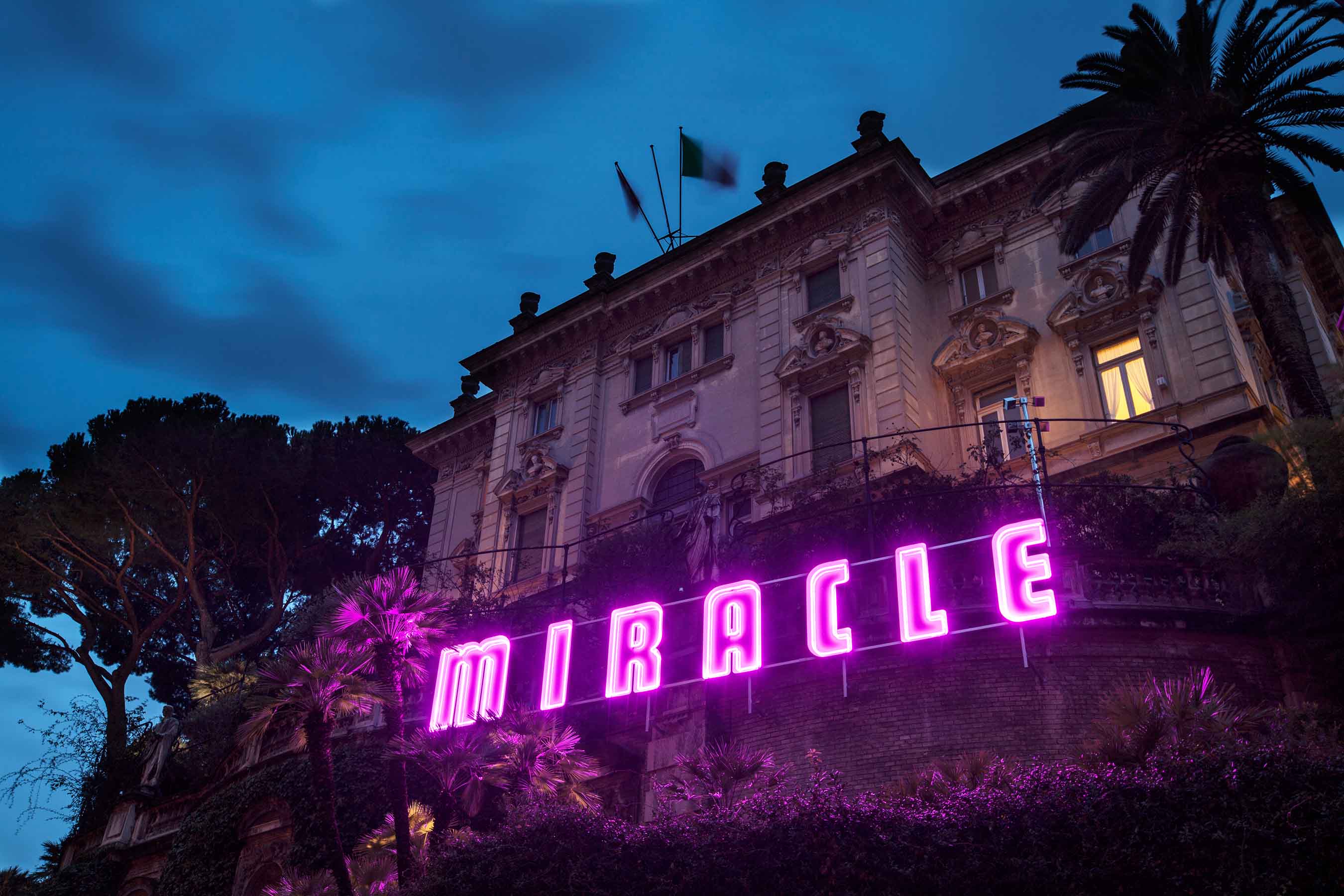 Talk, esperienze VR, reading e proiezioni
H17:00-19:00 Robin Meier
Translation
2019
composizione audio, circa 20 min., su scheda SD, dispositivo dissuasore vocale "digitalbird"
H17:00-21:00 De La Fuente Oscar De Franco
Untitled
2019
Virtual Reality interattivo, work in progress
Su iscrizione
Orari: 17:00 – 17:30 – 18:00 – 18:30 – 19:00 – 20:00 – 20:30
H17:30 Christine Pönitz-Hunziker & Timothy Pönitz
Conferenza: Platone, Stargate e Aquaman: Alla ricerca di Atlantide
2019
conferenza in italiano, 40 min.
H18:15 Rahel Meier
Conversazione: Viaggio al Akeldama di Gerusalemme
2019
H18:45 Laurence Wagner
Lettura collettiva: una proposta di Laurence Wagner in collaborazione con Barbara Casavecchia, Lora Mure-Ravaud, Enrico Petracca, Manon Wertenbroek, Ian Wooldridge e Célia Zuber
2019
testi e voce
Con testi di: Conference Report Faggots e Class Struggle, Albert Cohen, Lydia Davis, Clarice Lispector, Jenny Marx, Andreï Tarkovsky, Elio Vittorini, Laurence Wagner, Manon Wertenbroek e Célia Zuber.
Musica di: Anne Clark, Luigi Tenco, Sequoyah Tiger & Maria Violenza
H20:00-21:15 Robin Meier
Translation
2019
composizione audio, circa 20 min.,su scheda SD, dispositivo dissuasore vocale "digitalbird"
Manon Wertenbroek
H20:30-00:00 Make A Wish
2019
assemblage, candele
H21:15 Poetry reading di Jahan Khajavi a seguire screening di Ian Wooldridge
Alone in Conversation 6: Amateur Dramatics
2019
video, 10 min 10 sec.

Music: Live-set – performance speciali per Istituto Svizzero
H21:50 Caterina Barbieri 
H22:45 DJ Marcelle