Architecture, Talk, Roma/online
Video recording now online
Category
Architecture, Talk
Information
Video recording now online
Swiss Talks #3: Experimental Architecture
The ETH Zurich as a meeting point between research and practice

As a conclusion of the cycle of conferences that this year involved the three main Swiss schools of architecture, a discussion will be held on the role of ETH Zurich as a meeting point between research and practice. A conversation led by Tom Avermaete (Director of the Department of Theory and History of Architecture of ETH) with Maria Conen (founder of Conen Sigl Architekten and former invited professor at ETH) and Nemanja Zimonjić (founder of TEN studio based in Belgrade and Zurich and collaborator of ETH).
Programme:
H18:00 – Institutional greetings by Gioia Dal Molin
H18:05 – Introduction by Federico Tranfa
H18:15 – Intervention by Maria Conen (Conen Sigl Architekten)
H18:45 – Intervention by Nemanja Zimonjić (TEN studio)
H19:15 – Conversation moderated by Tom Avermaete
Swiss Talks is a series of encounters dedicated to the orientations of contemporary architecture in Switzerland. For five years already, the Swiss Talks question the experimental nature of architecture, involving the three main Swiss architecture schools: EPFL, ETHZ, USI-Academy of Architecture.
A project by Istituto Svizzero and Casabella Formazione, curated by Federico Tranfa.
With the support of Laufen, Gruppo Mondadori, ProViaggi Architettura.
The event is organized in collaboration with Eidgenössische Technische Hochschule Zürich (ETH).
In accordance with current regulations, the public is required to present a Covid Green Certificate at the entrance in order to access the event. This includes one of the following:
• You have received the anti-COVID-19 vaccination, with proof that you have received the first dose of vaccine at least 15 days previously or that you have completed the vaccination cycle;
• Recovery from COVID-19 within 6 months prior to the date of the event;
• Present a rapid antigenic or molecular test with a negative result within 48 hours prior to admission.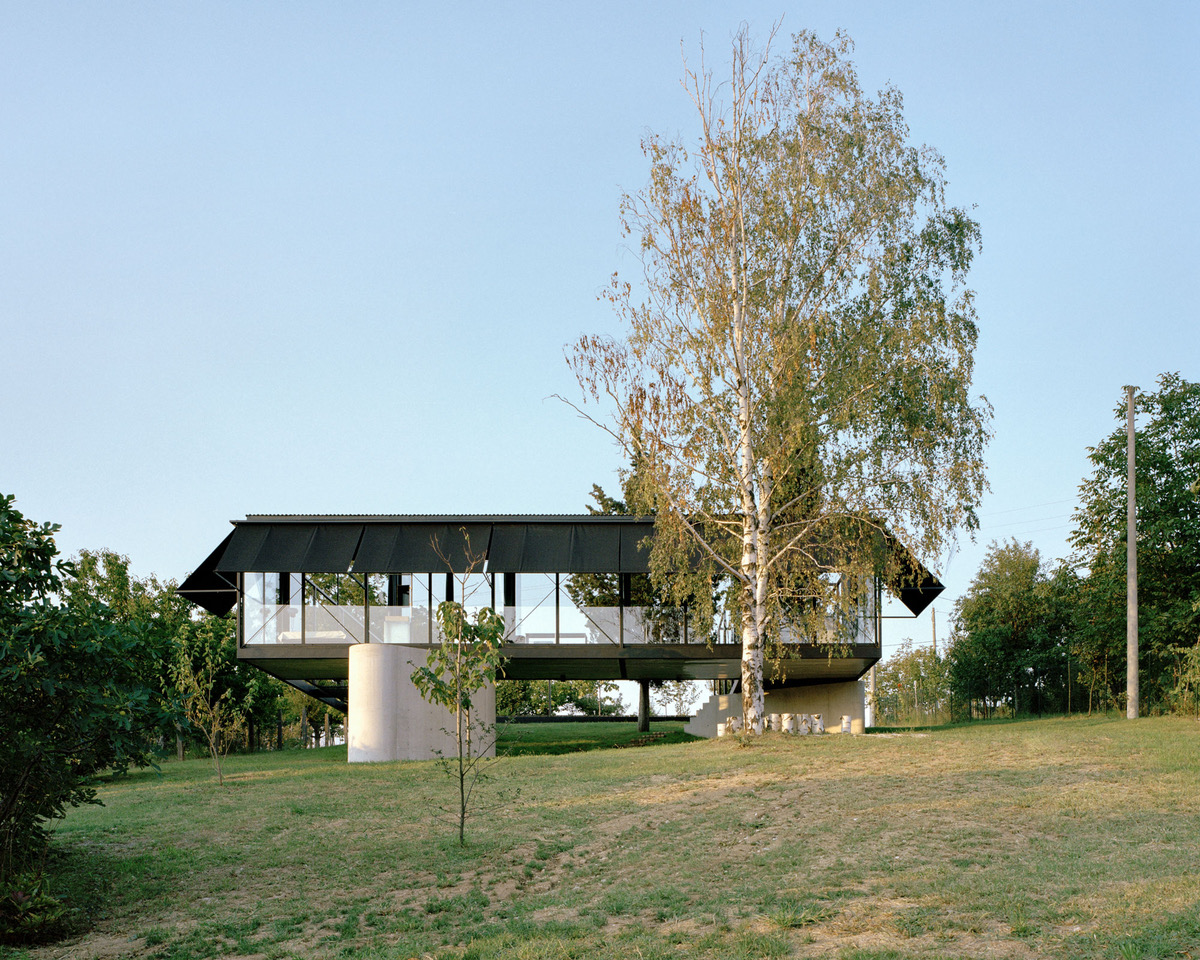 Biographies:
Tom Avermaete is professor for the History and theory of urban design at ETH Zurich. His research focuses on the architecture of the city and the changing roles, approaches and tools of architects and urban designers from a cross-cultural perspective. He is an editor of OASE Architectural Journal and co-editor of Bloomsbury Studies in Modern Architecture (with Gosseye). Recent book publications include Casablanca – Chandigarh (with Casciato, 2015), Acculturating the Shopping Centre (with Gosseye, 2018), and The New Urban Condition (with Medrano and Recaman, 2021).
Maria Conen studied architecture at EPF Lausanne and ETH Zurich. After graduating, she attended a MAS in History and Theory of Architecture at gta, ETH Zurich. In 2011 she founded Conen Sigl Architekten with Raoul Sigl. The office won several prizes in competitions and the Swiss Art Award in Architecture in 2015. They worked on different exhibitions designs as for the Manifesta 11. Currently they are planning projects in and around Zurich as a fire station, a cooperative housing and they just finished the renovation of the Kunsthaus Glarus. Maria Conen was teaching with Adam Caruso at ETH Zurich and as a guest professor at TU Munich, TU Dresden, EPF Lausanne and currently as a guest teacher at the ETH Zurich.
Nemanja Zimonjić is an architect based in Zurich and Belgrade. He is the co-founder of TEN, a practice developing cultural and collaborative projects in the field of architecture with focus on affordable housing and local resources. TEN is a Swiss Art Award Laureate (Architecture 2018), received the Foundation Award for Emerging Swiss Architects (2020), has been nominated for the Mies van der Rohe Award 2022 and received the World Bank Resilient Housing Award for rebuilding of the communal housing in Nepal. Nemanja Zimonjić was educated at the Swiss Federal Institute of Technology in Zurich (ETH Zurich) and at the Faculty of Architecture University of Belgrade. From 2013 till 2021, he thought and researched with Tom Emerson at ETH Zurich, within which he is responsible for several built and publication projects.