Architettura, Talk, Roma/online
H18:00
Registrazione richiesta
Ingresso: Via Liguria 20
Category
Architettura, Talk
Information
H18:00
Registrazione richiesta
Ingresso: Via Liguria 20
Swiss Talks #3: Experimental Architecture.
Il Politecnico di Zurigo come punto d'incontro tra ricerca e prassi
A conclusione del ciclo di conferenze che ha quest'anno ha coinvolto le tre principali scuole di architettura svizzere, si discuterà sul ruolo del Politecnico di Zurigo come punto d'incontro tra ricerca e prassi. Una conversazione condotta da Tom Avermaete (Direttore del dipartimento di Teoria e Storia dell'Architettura) con Maria Conen (fondatrice dello studio Conen Sigl Architekten e già professoressa invitata all'ETH) e Nemanja Zimonjić (fondatore dello studio TEN con sede a Belgrado e Zurigo e collaboratore dell'ETH).
Programma:
H18:00 – Saluti istituzionali di Gioia Dal Molin
H18:05 – Introduzione di Federico Tranfa
H18:15 – Intervento di Maria Conen (Conen Sigl Architekten)
H18:45 – Intervento di Nemanja Zimonjić (TEN studio)
H19:15 – Conversazione moderata da Tom Avermaete
Swiss Talks è un ciclo di incontri dedicati agli orientamenti dell'architettura contemporanea in Svizzera. A cinque anni dalla loro istituzione, gli Swiss Talks s'interrogano sulla natura sperimentale dell'architettura coinvolgendo le tre principali scuole di architettura svizzere: EPFL, ETHZ, USI-Accademia di architettura.
Si ricorda ai gentili partecipanti che, nel rispetto delle disposizioni attualmente vigenti, per l'accesso all'evento sarà necessario esibire all'entrata una Certificazione Verde Covid da cui risulti, alternativamente:
• Avvenuta vaccinazione anti-COVID-19, con attestazione di aver ricevuto la prima dose di vaccino da almeno 15 giorni o di aver completato il ciclo vaccinale;
• Avvenuta guarigione dal COVID-19, nei 6 mesi precedenti alla data dell'evento;
• Effettuazione, nelle 48 ore antecedenti all'ingresso, di test antigenico rapido o molecolare con esito negativo.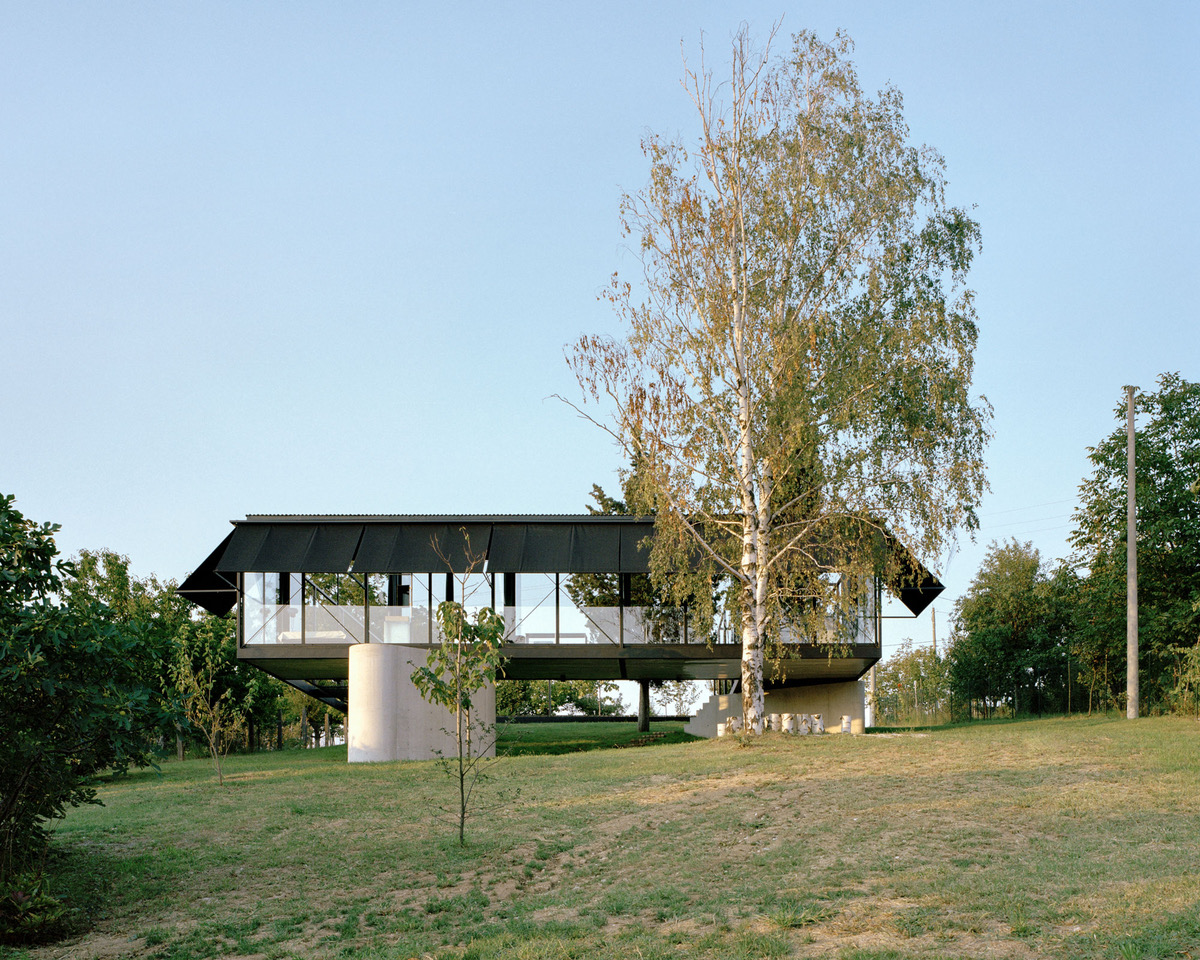 Biografie:
Tom Avermaete è professore di Storia e teoria del design urbano all'ETH di Zurigo. La sua ricerca si concentra sull'architettura della città e sul mutamento di ruoli, approcci e strumenti degli architetti e degli urban designer in una prospettiva interculturale. È editor di OASE Architectural Journal e co-editor di Bloomsbury Studies in Modern Architecture (con Gosseye). Le sue recenti pubblicazioni includono Casablanca – Chandigarh (con Casciato, 2015), Acculturating the Shopping Centre (con Gosseye, 2018), and The New Urban Condition (con Medrano e Recaman, 2021).
Maria Conen ha studiato architettura all'EPF di Losanna e all'ETH di Zurigo. Dopo la laurea ha frequentato un MAS in Storia e Teoria dell'Architettura al gta, ETH Zurigo. Nel 2011, insieme a Raoul Sigl, ha fondato lo studio Conen Sigl Architekten, che ha vinto numerosi premi, tra cui lo Swiss Art Award in Architettura nel 2015.  Hanno curato la progettazione di diverse mostre, come Manifesta 11. Attualmente stanno pianificando progetti a Zurigo e dintorni, tra cui una stazione di pompieri e un'abitazione cooperativa, oltre ad aver appena completato il rinnovo del Kunsthaus Glarus. Maria ha insegnato con Adam Caruso all'ETH Zurigo ed è stata professore ospite al TU di Monaco, TU di Dresda, EPF di Losanna e attualmente è insegnante ospite all'ETH Zurigo.
Nemanja Zimonjić è un architetto che vive a Zurigo e Belgrado. È il co-fondatore di TEN, uno studio che sviluppa progetti culturali e collaborativi nel campo dell'architettura, con particolare attenzione all'alloggio a prezzi accessibili e alle risorse locali. TEN è uno Swiss Art Award Laureate (Architettura 2018), ha ricevuto il Foundation Award for Emerging Swiss Architects (2020), è stato nominato per il Mies van der Rohe Award 2022 e ha ricevuto il World Bank Resilient Housing Award per la ricostruzione degli alloggi comunali in Nepal. Nemanja Zimonjić ha studiato all'ETH di Zurigo e alla Facoltà di Architettura dell'Università di Belgrado. Dal 2013 al 2021 ha pensato e ricercato con Tom Emerson all'ETH di Zurigo, all'interno del quale è responsabile di diversi progetti di costruzione e pubblicazione.
SAVE THE DATE
Registrati a questo evento per ricevere una notifica via email
Conferma
* Campo richiesto