Intro
Credits
Dates
05.05.2016
07.05.2016
Antenne Books (London) will make available a special selection of books and magazines from their comprehensive independent distribution network, the sale will continue until Saturday 07.05.2016.
The same night Jacopo Miliani will present the performance "body oh boy nobody", a new choreographic project with Jacopo Jenna, alongside special editions of the artist's ongoing project Self Pleasure Publishing.
Jacopo Milani is an artist based in Milan, his latest show "A Slow Dance Without Name" is on view at Kunsthalle Lissabon, Portugal.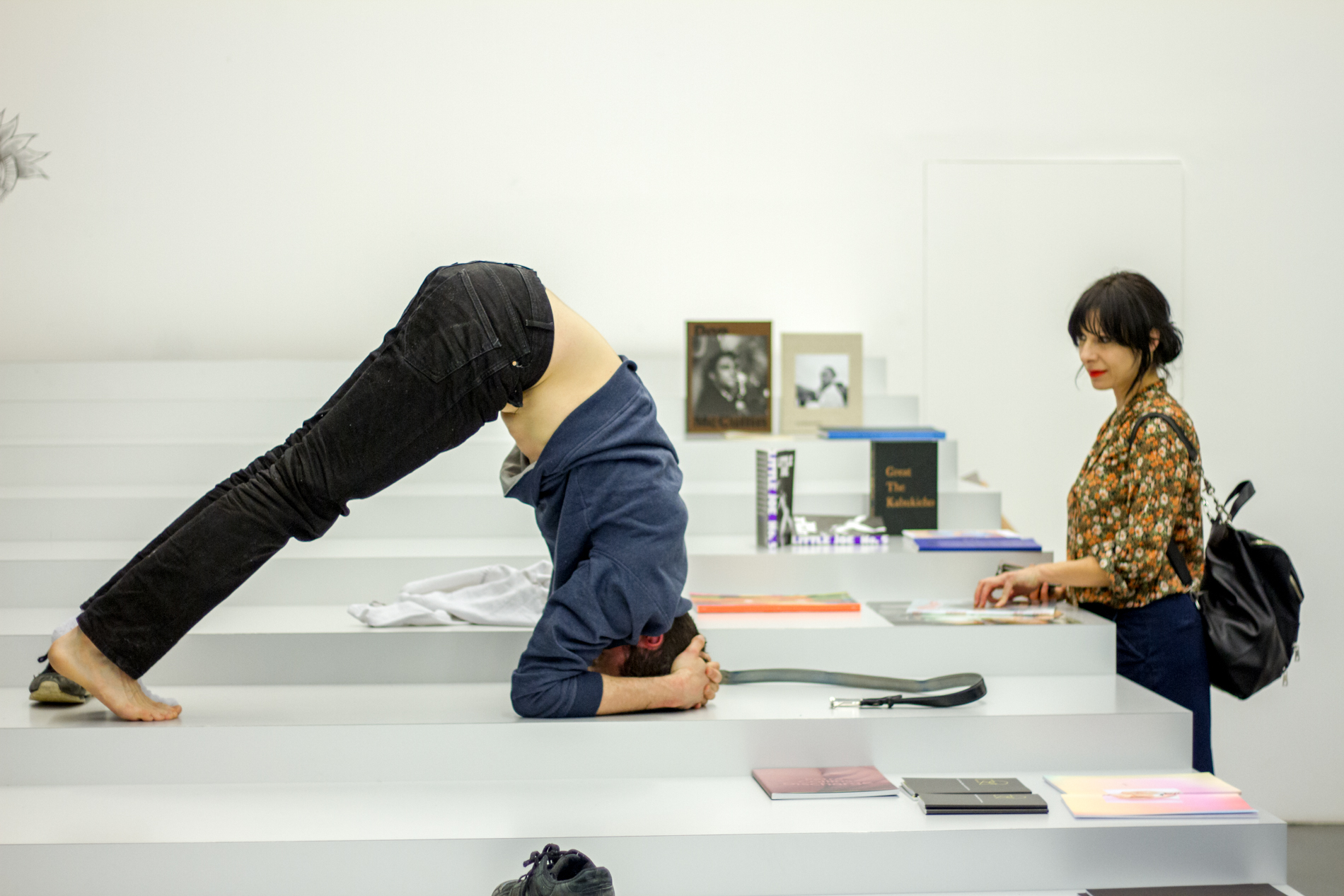 RIVIERA
A project by
Istituto Svizzero
Caterina Riva
Dallas (Francesco Valtolina, Kevin Pedron)
Display
Matilde Cassani