Exhibition, Roma - Palazzo delle Esposizioni
Dates
10.05.2023
30.07.2023
Location
Roma - Palazzo delle Esposizioni
Istituto Svizzero is pleased to take part to 'Roma, a portrait', a group exhibition at Palazzo delle Esposizioni that recounts the city's international vocation through its connection with foreign Academies and Cultural Institutes throughout history and in the present day.
More information and tickets here.
Roma, a portrait is the first edition of a project that will be turning the Palazzo delle Esposizioni on an annual basis into a primary observatory for exploring the visions and the research of those foreign scholars and artists who spend a period of residency in Rome every year as guests of the Academies and Cultural Institutes that have been a part of city's life since the 17th century.
The Académie de France was established in the city in 1666 on the suggestion of French Minister of Finances Jean-Baptiste Colbert and of Gian Lorenzo Bernini to host young artists who won the prestigious Prix de Rome. In the 18th century Rome was a cosmopolitan city and a priority destination on the Grand Tour, an international setting in which to complete one's cultural and personal education. In the course of the 19th century, numerous countries followed France's example and set up their own cultural institutes, while others were established on a permanent footing after the Universal Exhibition of 1911 which identified the international cultural district of Valle Giulia as a distinguishing feature of the modern capital. And the foundation of further foreign research institutes in the aftermath of World War II came to bolster the city's history and narrative.
The depiction of the landscape of Rome from the earliest 'views' is the exhibition's basic premise and starting point, unfolding thereafter in a range of different media and forms.
The exhibition continues with encounters, performances and screenings hosted at the Palazzo delle Esposizioni and with an invitation to take part in the exhibitions and open studios in the academies and institutes that are, today, venues for encounter and cross-contamination among careers, identities, styles, disciplines and communities that recount the complexity of our present era.
With the collaboration of Accademia Belgica, Accademia di Danimarca, Accademia di Francia a Roma – Villa Medici, Accademia Tedesca Roma Villa Massimo, Accademia di Romania in Roma, Accademia d'Ungheria in Roma, American Academy in Rome, British School at Rome, Centro Ceco di Roma, Circolo Scandinavo, Forum Austiaco di Cultura, Instituto Cervantes di Roma, Istituto Polacco di Roma, Istituto Romanum Finlandiae, Istituto Svizzero, Reale Accademia di Spagna a Roma.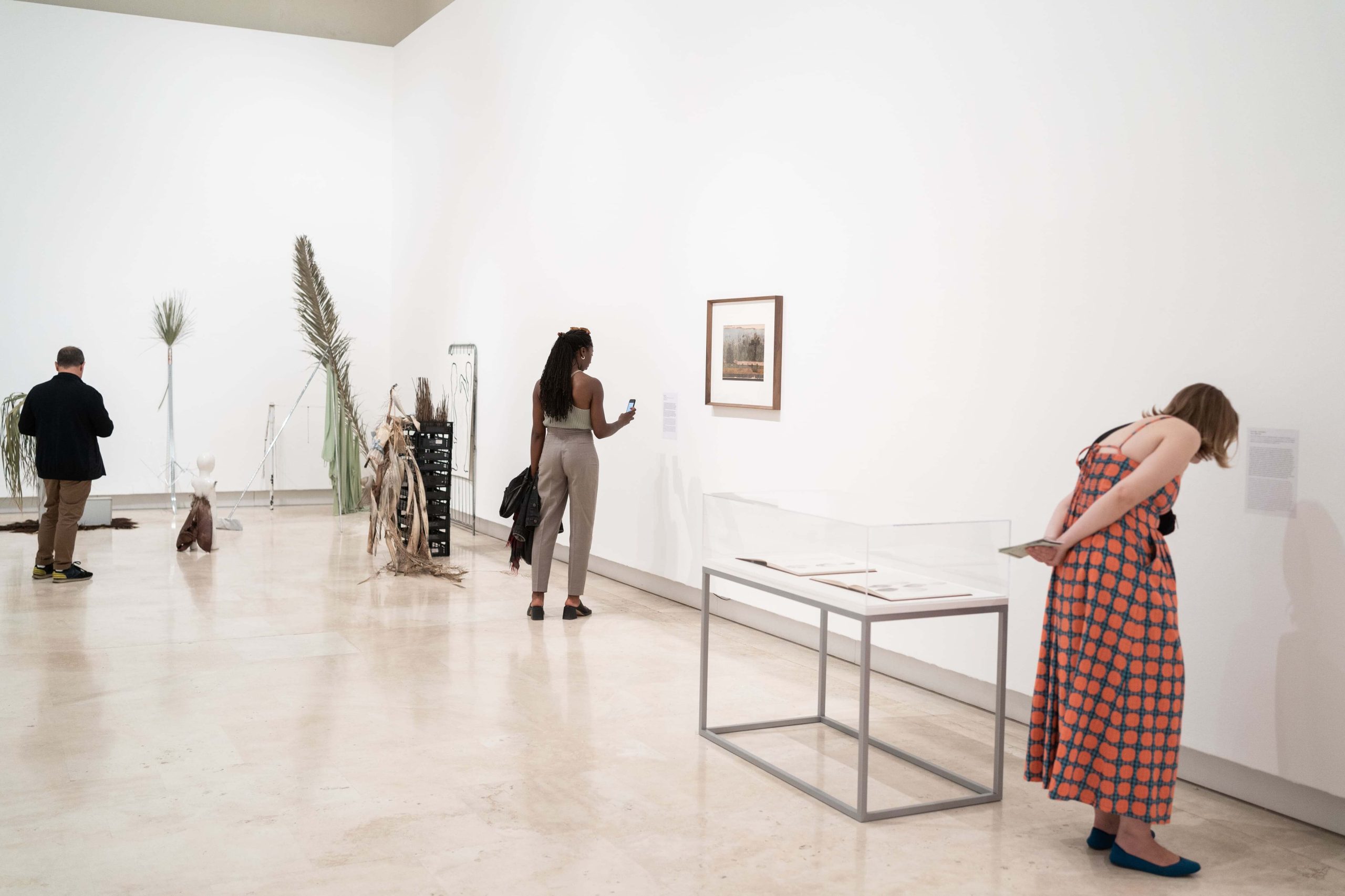 The exhibition includes artworks and performances by past and present Fellows of Istituto Svizzero:
Hannah Villiger (1951-1997, Auw, Switzerland) studied sculpture with Anton Egloff at the School of Applied Arts in Lucerne from 1972 to 1974. In 1974 she received the Swiss Federal Art Scholarship and a scholarship for the Istituto Svizzero in Rome. She lived in Rome until 1977, first at the Istituto Svizzero and then in the Trastevere neighborhood. After that, she moved to Montefalco, Italy, before returning to Switzerland. Starting in 1986 she lived in Paris, and between 1992 and 1996 she held a teaching position at the Basel School of Design. Hannah Villiger's artistic work is recognized in Switzerland and internationally. In 1975 she represented Switzerland at the 9th Biennale de Paris alongside John Armleder and Martin Disler, among others. In 1981 she took part of the group exhibition Künstler aus Basel (Artists from Basel) at Kunsthalle Basel, followed by the solo exhibition Neid (Envy) in 1985, curated by Jean-Christophe Ammann. Institutional exhibitions have taken place at Centre culturel suisse, Paris (1986); Museum für Gegenwartskunst, Basel (1988); Kunstverein Frankfurt (1991); and the 22nd Bienal de São Paulo (1994), where she presented her work in the Swiss Pavilion together with Pipilotti Rist. Posthumous solo exhibitions have taken place at Kunsthalle Basel (2001); Kunsthalle Bonn (2001); nGbK Neue Gesellschaft für bildende Kunst, Berlin (2002); MAMCO Musée d'art moderne et contemporain, Geneva (2007); Museum für Gegenwartskunst, Basel (2008); and Centre culturel suisse, Paris (2012). In 2021, Istituto Svizzero celebrated her with a retrospective, Works/Sculptural.
Sophie Jung (1982) lives and works in London and Basel. She works with text, drawing, sculpture, and performance, using humour, shame, absurdity, anger, rhythm, farce, difficulty, and friendship in a constant stream of slippages. Her sculptural works consist of bodies made from both found and randomly produced elements and her approach to 'things', be they objects or apparitions, resides somewhere between material responsibility and wild becoming. She creates assemblages that function as slippery semioticians through whom she writes performance scripts. She has exhibited in several international institutions including E. A. Shared Space in Tbilisi, Istituto Svizzero in Milan, Casino Luxembourg, Blain Southern in London and Kunsthalle Basel. She won the Swiss Art Awards (2016 and 2019), received the Manor art award (2018) and is currently working on her first monograph with Mousse Publishing. During her residency at Istituto Svizzero in Rome she looks at classical antiquity to investigate the corrupting relationship between stuck cultural narratives and their visual manifestations, using found gems and detritus from the city to create new works.
Sophie Jung performed on 13.05.2023, on the occasion of La Notte dei Musei. 
Tobias Koch (1986) is a Basel and Berlin based composer and sound artist working across performance, visual arts, film, and music production. He performed his own work at the Leopold Museum Vienna, Istituto Svizzero in Rome and Milan, Centre culturel suisse, CND Paris, and various theaters throughout Europe. He previously scored works presented at MoMA New York, documenta 14, Frieze Art Fair, Tate Modern, Centre Pompidou, Volksbühne Berlin, and others. His sound design and music compositions were featured in several award winning feature films and documentaries presented at Berlinale Int. Filmfestival, Cannes Film Festival, Locarno Film Festival, IFFR Rotterdam and Toronto International Film Festival. During his residency at Istituto Svizzero in Rome he develops a project titled Sound Ruins, which is based on the idea of sonic architecture and listening as a sculptural-architectural process, with a particular interest in the Roman Baroque style.
Tobias Koch performed on 21.06.2023.