Arte, Film, Performance, Milano
18.05.2021 H16:00-20:00
19.05.2021 H18:30
Dates
18.05.2021
19.05.2021
Category
Arte, Film, Performance
Information
18.05.2021 H16:00-20:00
19.05.2021 H18:30
18.05.2021, H16:00, H17:00, H18:00, H19:00
Proiezione Mouthless Part I
Il video ha una durata di 45 minuti e inizia ogni ora, posti a sedere limitati.
Cliccare qui per prenotare un posto.
19.05.2021, H18:30
Performance Mouthless Part II (Dziady)
Durata: 25 minuti, posti a sedere limitati. La performance inizierà puntuale e non sarà possibile entrare durante lo svolgimento.
Cliccare qui per prenotare un posto.

Performers:
Camilla De Siati
Sara Leghissa
Giulia Terminio
Il lavoro video Mouthless Part I e la performance Mouthless Part II (Dziady) sono parte del complesso lavoro Mouthless, a cui le due artiste hanno dato inizio nell'autunno 2019. In quanto 'narrazione aperta' – come affermano – Mouthless è un corpo di lavoro multimediale composto da una molteplicità di epiloghi riconfigurabili, oggetti ricontestualizzati, video, stralci di testi in varie traduzioni, che viene inscenato, esibito e filmato nel corso del tempo. Legandosi alla stregoneria come pratica transculturale e transistorica, a teorie eco-femministe, alla fantascienza e a codici o leggende dell'orrore dell'Est Europa (o altrove), Dorota Gawęda ed Eglė Kulbokaitė si riferiscono alla nostra società e alle crisi identitarie ed ecologiche contemporanee.
Lo screening e la performance di Dorota Gawęda ed Eglė Kulbokaitė fanno parte della nuova serie di eventi STATE OF MIND/STATO D'ANIMO dell'Istituto Svizzero a Milano.
A partire dall'autunno 2020 ripercorriamo lo stato dell'arte, del mondo e dell'anima attraverso una serie di eventi regolari, tra i quali screening, dialoghi, listening o workshop. STATE OF MIND/STATO D'ANIMO si nutre anche della recente esperienza della pandemia e dei lockdown, che ci ha insegnato, tra le altre cose, che leggere apre mondi, che le persone possono essere vicine anche su Zoom o che prendersi cura di se stessi e degli altri è salvifico. Inoltre, se da una parte questo periodo ci ha ricentrato su noi stessi, dall'altro ha sensibilizzato i nostri occhi a nuovi e rivalutati aspetti della vita: il nostro stato d'animo e lo stato del mondo. Riflettiamo sui temi che ci riguardano e ai quali vogliamo dedicarci; sulle cose che possiamo fare e su ciò che vogliamo imparare; ci chiediamo in quale mondo viviamo e in quali condizioni vogliamo lavorare. Siamo convinti che l'arte e la cultura siano fondamentali in questo contesto, in quanto si pongono domande e forniscono spunti di riflessione.
Gli eventi di STATE OF MIND/STATO D'ANIMO si legano al programma espositivo dell'Istituto Svizzero, non senza attingere da altri temi. Il progetto vedrà la partecipazione di artisti e altri attori del mondo dell'arte provenienti non solo dalla Svizzera, ma anche dall'Italia e dal resto del mondo.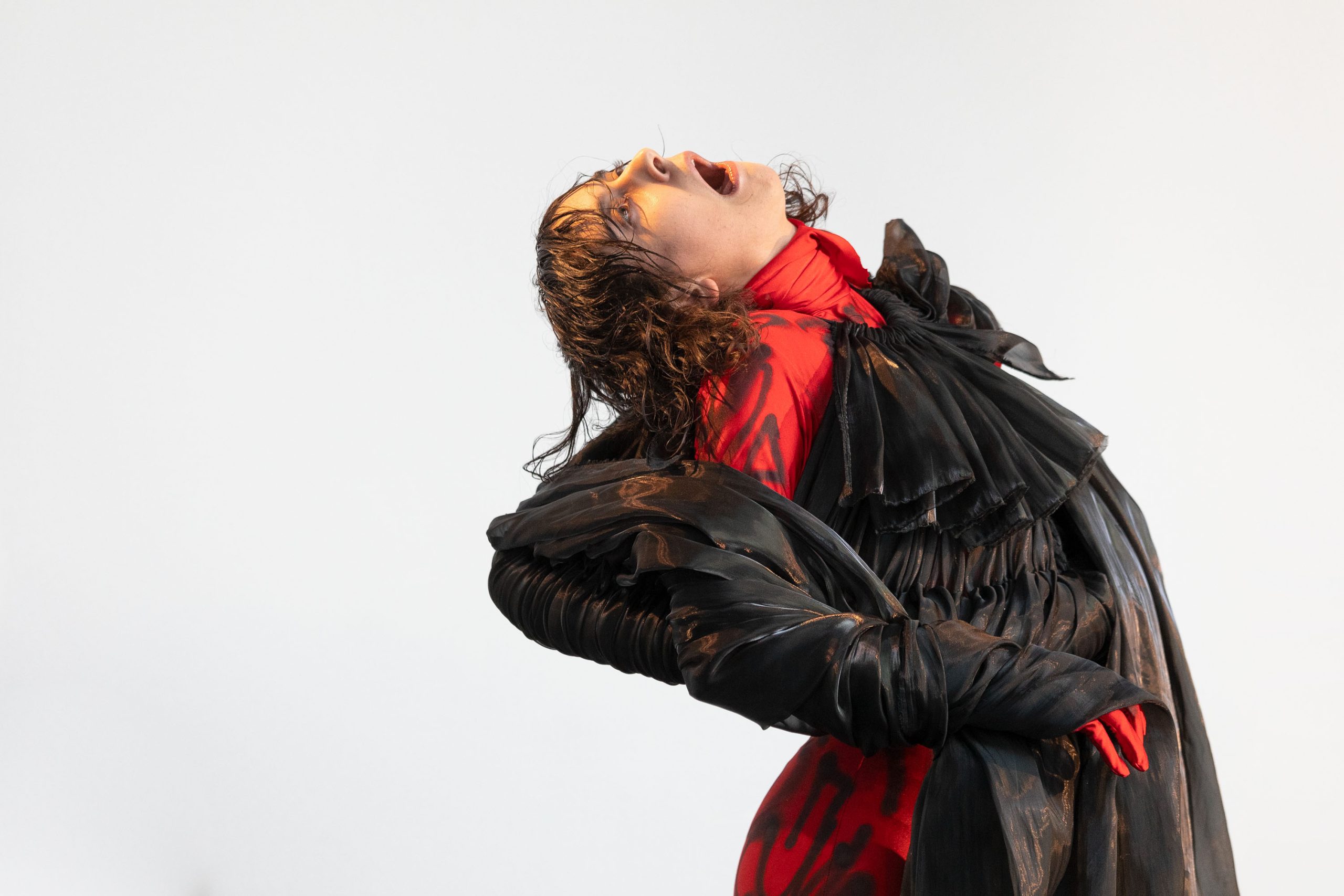 Dorota Gawęda (1986, Lublino, PL) ed Eglė Kulbokaitė (1987, Kaunas, LT) sono un duo artistico fondato nel 2013 e basato a Basilea (CH). Entrambe sono diplomate presso il Royal College of Art, Londra (2012). La pratica poliedrica del duo oscilla tra performance, installazione, scultura, video, testo, suono e fragranza. Creano ambientazioni sensoriali che coinvolgono direttamente lo spettatore; utilizzando sia la tecnologia, sia elementi organici, generano narrazioni frammentate che fanno risuonare le nostre ansie contemporanee. Dorota Gawęda ed Eglė Kulbokaitė sono tra i finalisti dello Swiss Art Award 2021.