Arte, Mostra, Palermo - Fondazione Sant'Elia
Martedì-Domenica
H09:00-19:00
Dates
28.09.2023
29.10.2023
Location
Palermo - Fondazione Sant'Elia
Information
Martedì-Domenica
H09:00-19:00
Per The Golden Door, Gaia Vincensini presenta un nuovo video e una serie di sculture a parete, sviluppate appositamente per la mostra alla Fondazione Sant'Elia a Palermo. 
L'opera video (con una colonna sonora composta dal sound artist Tobias Koch), anch'essa intitolata The Golden Door, prende spunto dalla tradizione letteraria del romanzo gotico nel suo stile narrativo e ci racconta la storia del giovane banchiere svizzero Piero che deve incontrare un misterioso cliente a Roma. Il personaggio di Piero è ispirato all'archetipo del clown malinconico della Commedia dell'Arte. Il film lo segue nel suo viaggio surreale in una città di magnifici palazzi e maschere grottesche. Attraverso questa bizzarra storia, Gaia Vincensini approfondisce il concetto di valore, in particolare per quanto riguarda l'oro e il suo ruolo nel sistema capitalistico, esplorando temi come l'alchimia, la ricchezza e le dinamiche di potere della Chiesa cattolica nel XV secolo. La presenza di oggetti d'oro artificiali – sia come oggetti di scena nel film che come sculture nello spazio espositivo – evidenzia la natura costruita del valore: uno sguardo critico sulla storia bancaria della Svizzera, sugli orologi di lusso e sulla mercificazione del tempo, offrendo al contempo uno sguardo femminile su un mondo patriarcale.
The Golden Door si muove in equilibrio tra realtà e immaginazione, incoraggiando le/gli spettatrici/spettatori a mettere in discussione la loro percezione del mondo circostante, incorporando spesso elementi di surrealismo, simbolismo e astrazione per creare un senso di meraviglia e curiosità.
Curata da Gioia Dal Molin.
Scaricare il testo curatoriale qui.
Fondazione Sant'Elia
Via Maqueda 81, Palermo
Ingresso gratuito
Orari di apertura:
Martedì-Domenica: H09:00-19:00
Per informazioni stampa, contattare press@istitutosvizzero.it.
Con il sostegno di: République et canton de Genève, Fonds cantonal d'art contemporain.
Gaia Vincensini (1992) vive e lavora tra Ginevra e Parigi. Si è laureata alla HEAD-Genève nel 2016. Nel suo lavoro crea narrazioni che esplorano i sistemi di valori che strutturano sia l'arte sia la società. Nel 2021 ha vinto i premi Manor e Kiefer Hablitzel I Göhner e nel 2020 ha completato una residenza di nove mesi alla Cité Internationale des Arts di Parigi. Il suo lavoro è stato esposto al MAMCO e al Forde a Ginevra, allo Swiss Institute a New York, alla Maison d'Art Bernard Anthonioz a Nogent-sur-Marne e più recentemente al Musée d'Art Moderne de Paris, agli Swiss Art Awards a Basilea e al confort moderne a Poitiers.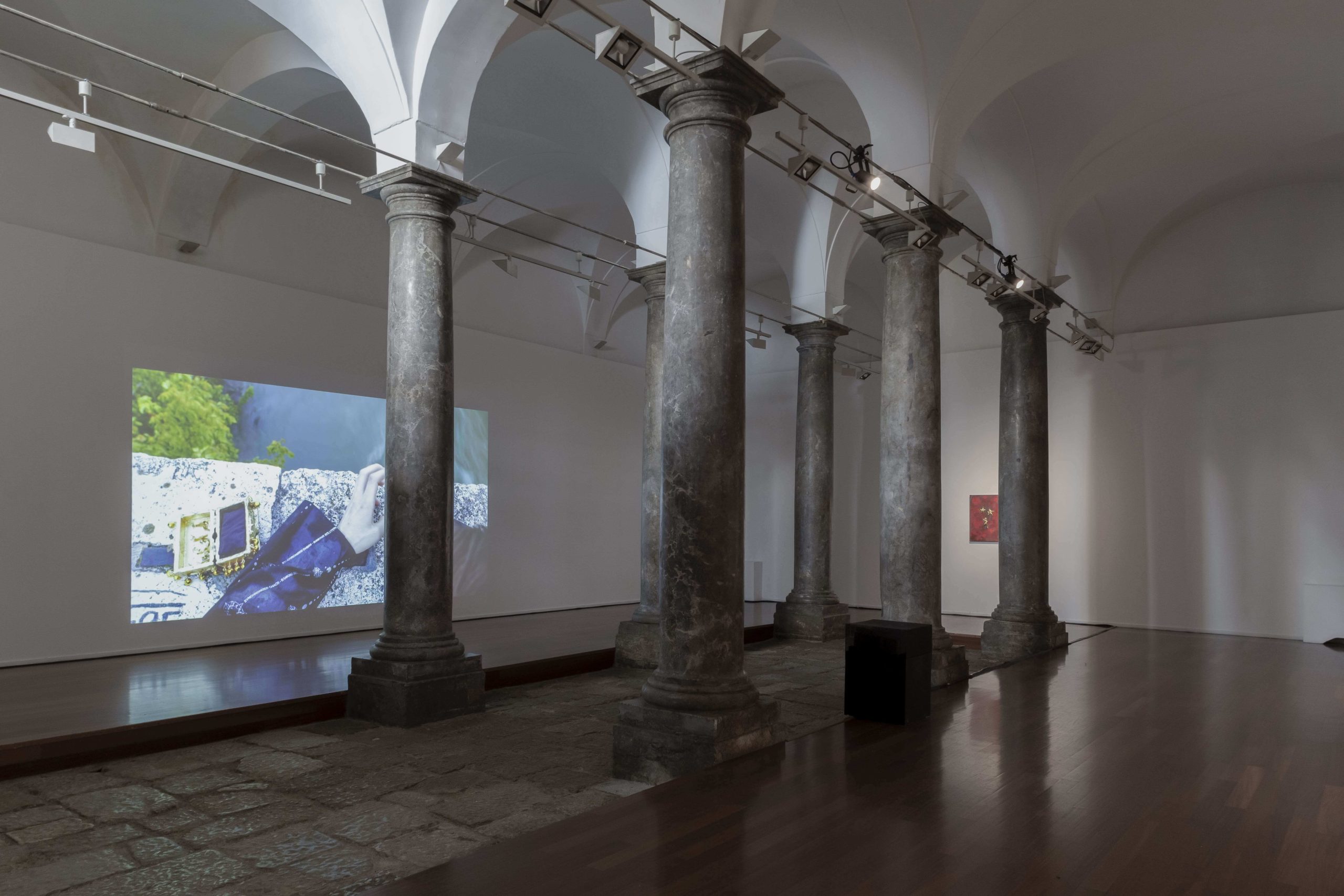 SAVE THE DATE
Registrati a questo evento per ricevere una notifica via email
Conferma
* Campo richiesto