Arte, Mostra personale, Talk, Roma
MAXXI – Museo Nazionale delle arti del XXI secolo
Dates
20.10.2021
06.03.2022
Category
Arte, Mostra personale, Talk
Information
MAXXI – Museo Nazionale delle arti del XXI secolo
Orari di apertura:
lunedì chiuso
da martedì a domenica
H11:00 – H19:00
La biglietteria è aperta fino a un'ora prima della chiusura del Museo.
MAXXI – Museo Nazionale delle arti del XXI secolo, Via Guido Reni 4a, Roma.
Nell'ambito della mostra, il 21 ottobre alle H18:00 si terrà una conversazione tra Thomas Hirschhorn, il Direttore artistico Hou Hanru e Luigia Lonardelli sul tema del Pixel-Collage.
The Purple Line
Mostra a cura di Hou Hanru e Luigia Lonardelli
«Il mondo ha bisogno di essere depixelato», Thomas Hirschhorn.
Questa è una delle frasi con cui Thomas Hirschhorn descrive i «Pixel-Collage», un imponente ciclo di lavori realizzato fra il 2015 e il 2017. Per la prima volta riuniti insieme, sono allestiti seguendo un layout disegnato dall'artista, su un lunghissimo muro viola – The Purple Line, appunto – che attraversa la galleria 3.  Un progetto che cerca di mostrare l'invisibile, rinegozia il contesto espositivo e stimola chi guarda a rimanere vigile e cosciente.
La potenza di questa ricerca risiede nel farci riflettere sul controllo delle immagini, sulla loro autenticazione come "fatti", sulla possibilità di rendere visibili le porzioni di realtà che sono sottratte al nostro sguardo attraverso la pixelatura, una tecnica in cui l'immagine diventa non riconoscibile. Queste opere, nate dal lavoro di ricombinazione di foto pubblicitarie affiancate a immagini di corpi mutilati, spesso creano imbarazzo in chi le guarda, facendoci riflettere su un concetto più volte espresso dall'artista: il dilagare dell'ipersensibilità nel mondo contemporaneo.
Quello che Hirschhorn ricerca è uno stato di sensibilità, dato da uno sguardo che rimane vigile e cosciente di quello che ha intorno, senza negarlo; l'ipersensibilità, invece, porta spesso alla censura ed è paradossalmente legata all'autoprotezione e all'esclusione dell'altro.
La mostra è supportata dall'Istituto Svizzero.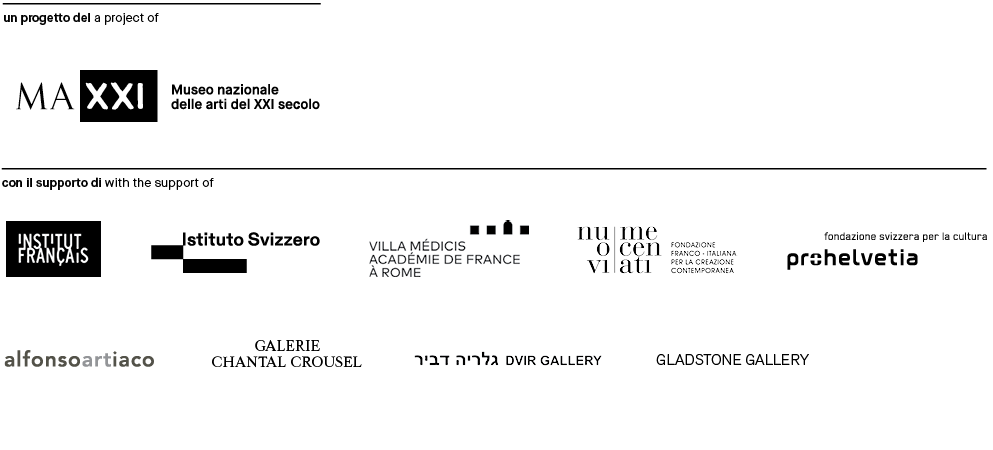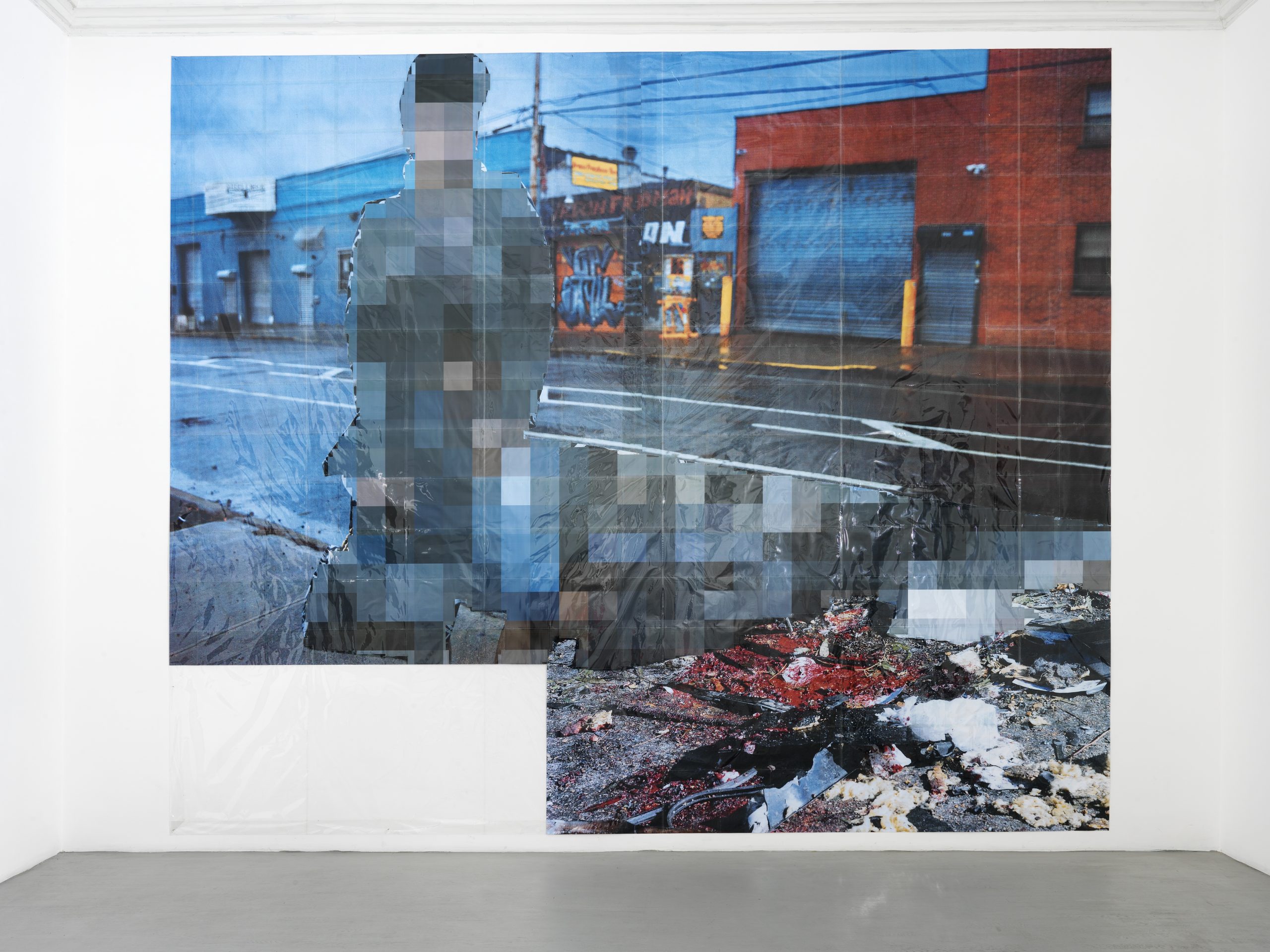 Thomas Hirschhorn, Pixel-Collage n°86. Exhibition view: Behind Facelessness, 2017. Galleria Alfonso Artiaco, Napoli, Italia. Courtesy the artist and Galleria Alfonso Artiaco, Naples.
L'ingresso è consentito esclusivamente ai soggetti con certificazione verde COVID-19 per vaccinazione o guarigione (Green Pass rafforzato). All'interno degli spazi è obbligatorio l'uso di mascherine Ffp2.