Forme innovative e futuri digitali
La conferenza di chiusura del ciclo Media, Politica, e Populismo discute del futuro (digitale) delle forme alternative di giornalismo, sia esso inteso come informativo, investigativo o corporativo. Come si presenta questo orizzonte, in uno scenario dominato dall'intreccio di informazione istantanea, polarizzazione politica, e commercializzazione onnipresente? Come risponde il giornalismo alla "sfida populista" (Kriesi 2014)?
Ad affrontare il tema sono chiamati importanti studiosi e giornalisti di lunga data, italiani e svizzeri.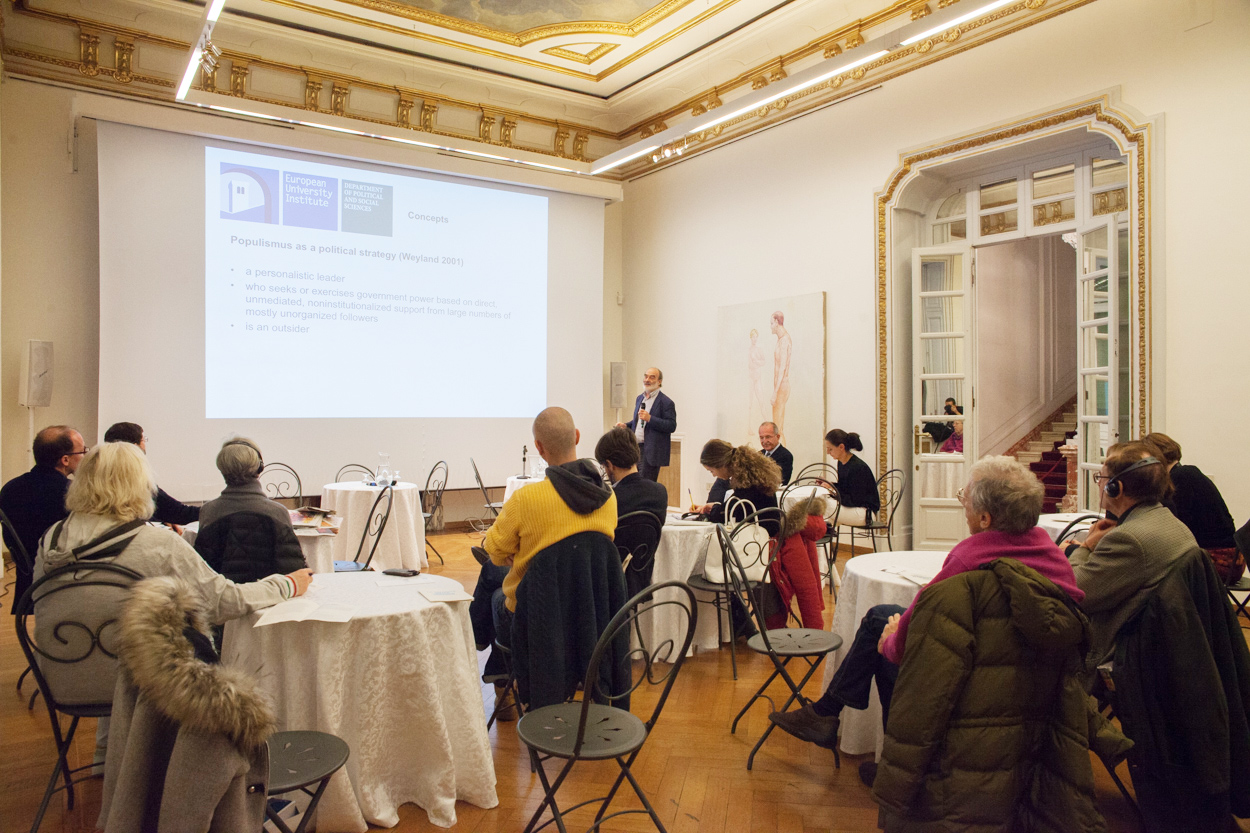 Programma
H17:00
Saluti istituzionali e introduzione
Philippe Sormani (Istituto Svizzero di Roma)
Interventi
H17:15
Revisiting the Populist Challenge
Hanspeter Kriesi (European University Institute, S. Domenico di Fiesole)
H17:45
From the Attention Economy to the Misinformation Economy. On the Rise of Propaganda and Populism in the Media
Stephan Russ-Mohl (Università della Svizzera italiana/European Journalism Observatory, Lugano)
H18:15 Pausa
H18:30
"Article 60" – giornale di una società in movimento/i
Sophie Nedjar (Article 60, Losanna)
H19:00
Politica e società "disintermediate": come raccontarle? La sfida vitale per il giornalismo
Pietro Del Soldà (RAI Radio 3/Università La Sapienza, Roma)
H19:30-20:00
Discussione finale
Moderano Guelfo Carbone e Philippe Sormani (Istituto Svizzero di Roma)
L'evento è pubblico e si svolgerà in lingua inglese e italiana, con un servizio di traduzione simultanea.