Concerto, Roma
H20:00 APERTURA PORTE
ENTRATA: via Liguria 20
Introduction
Biografie
Line-Up
Altre informazioni
Information
H20:00 APERTURA PORTE
ENTRATA: via Liguria 20
La Villa Maraini apre i suoi cancelli fino a mezzanotte per il secondo appuntamento musicale di questo autunno: Carte Blanche a Montreux Jazz Artists Foundation.
Partner di vecchia data Stéphanie-Aloysia Moretti di Montreux Jazz Artists Foundation ha invitato per questa occasione a Roma gli artisti HØJDE (vincitore del Montreux Jazz Talent Awards), Afra Kane (pianista, cantautrice nigeriana-italiana), e Stade (Pierre Audétat e Christopher Calpini) con "Remember Swiss Movement-Compared to What". Nel 1969, l'album Compared to What, registrato a Montreux durante un concerto di Eddie Harris e Les McCann, ebbe un successo mondiale. Pierre Audétat e Christopher Calpini sono gli artisti più recenti che hanno rivisitato questo album epico.
Line-up:
H20:30 HØJDE
H21:45  Afra Kane
H23:00 Stade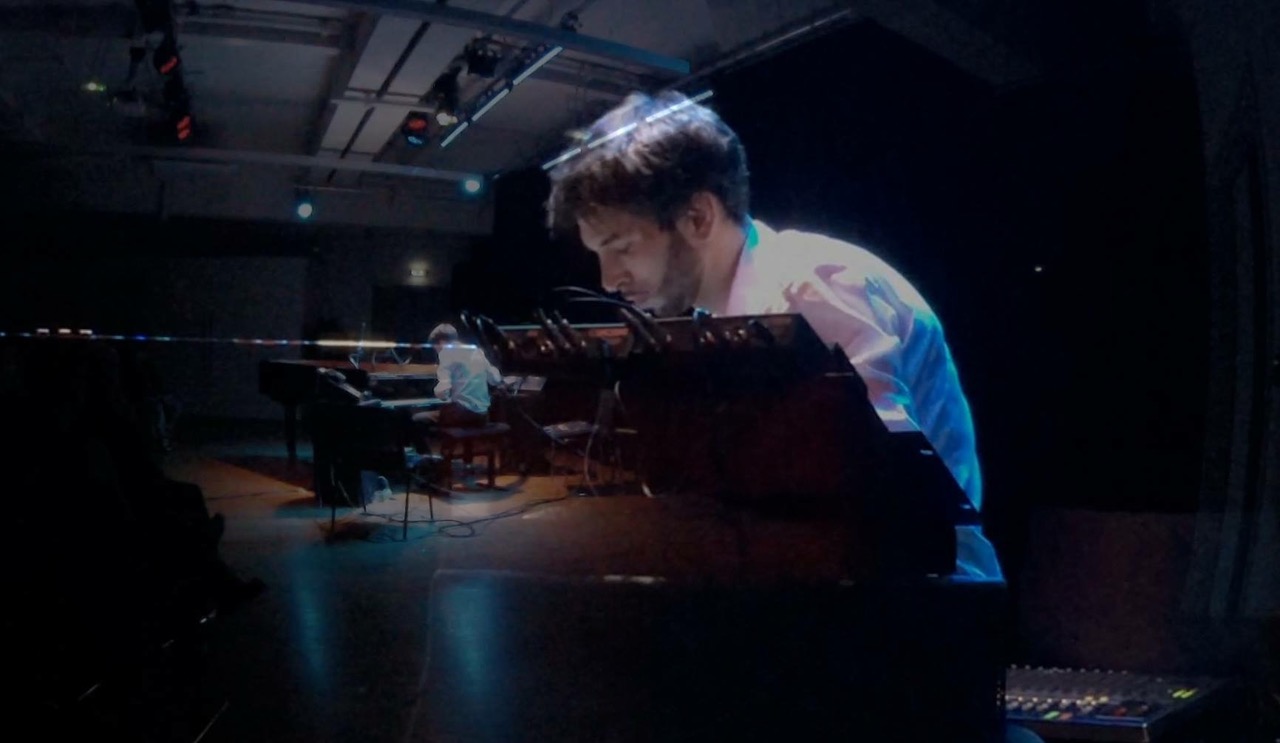 Il progetto HØJDE nasce nel marzo 2016 da Julien Dewaele (Rennes), dopo diversi anni di ricerca e sperimentazione. HØJDE è la traduzione in danese della parola "altitudine", in relazione all'aumento dell'altezza come rifugio, e collegata alle esperienze trascritte in queste composizioni. La fusione di pianoforte ed elettronica offre un approccio originale all'uso dello strumento. Alimenta la gamma delle emozioni umane con un tocco di malinconia. Una musica rilassante, confortante, ammaliante. Come una storia che non viene mai raccontata due volte allo stesso modo, le composizioni paradossali si articolano attorno a un'atmosfera precisa ma lasciano spazio per l'improvvisazione, per lasciarsi andare.
Il progetto HØJDE ci porta attraverso atmosfere ambient, downtempo ed electro; il pianoforte è al centro delle improvvisazioni e racconta storie musicali, senza parole.
Afra Kane è una pianista, cantautrice italo-nigeriana. Il suo stile include un mix di musica classica, Soul, RnB, Jazz, ed è ispirato ai suoi idoli della Motown (Al Green, Staple Singers, Gladys Knight, Aretha Franklin, Otis Redding). "La sua voce ricorda le grandi donne del jazz. Afra Kane non è da non perdere in nessuna circostanza: una voce profonda e setosa che si snoda su ritmi jazz, attirando i cuori e le menti del pubblico come una bevanda calda in una giornata piovosa". (La Case à Choc, Neuchâtel). Influenzata dalla musica soul e R'n'B, Afra Kane compone le sue prime canzoni all'età di 13 anni. Ha studiato pianoforte classico in vari conservatori in Europa e si è laureata presso l'Università della Musica di Ginevra. Ha appena pubblicato il suo nuovo singolo "Twenty-II", dal suo nuovo Ep Scorpio (2019) prodotto in collaborazione con Christophe Farine. Nel 2016, ha pubblicato due canzoni "No pain, no gain" e "Stand Still" andate in onda sul programma radiofonico "Soul Check" su Couleur3. Suona in concerti da solista, o accompagnata da tre musicisti: Emilio Vidal alla chitarra, Manuel Linder alla batteria, Gino Berchicci al basso. Tiene regolarmente concerti in Svizzera romanda e in Italia come il Bar King, Swing in the Wind Festival, Jazzzed Festival, Gallery YD, Petit du Gros, Entourloop, Out of Tribe, Festival de la Grand Praire, e "Le Cantine dell'Arena" a Verona.
Stade comprende la brillante miscela del live drumming di Christophe Calpini e i campioni dal vivo e i suoni concreti di Pierre Audétat, un set-up che consente di improvvisare come una sezione ritmica convenzionale con l'aggiunta di dispositivi elettronici. Questo composto elettroacustico è decisamente jazz, eppure flirta con il vocabolario sincopato dell'hip-hop e con i ritmi dell'elettronica, il tutto combinato con l'input acustico dei musicisti ospiti. Eredi degli esperimenti elettrici di Miles Davis, gli Stade danno vita al lato risolutamente elettronico dell'improvvisazione jazz.
Per questa sera, il duo inviterà due amici e insieme rispolvereranno e riapproprieranno "Compared to What-Cold Duck" di Eddie Harris & Les McCann, il primo disco d'oro jazz, uscito dopo il loro concerto di Montreux nel 1969.
Entrata: via Liguria 20
Entrata libera fino ad esaurimento posti.