Cinema, Milano
Milano Film Festival – The Space Cinema Odeon
06 ottobre 2019, H21:30
10 ottobre 2019, H18:00
Dates
06.10.2019
10.10.2019
Information
Milano Film Festival – The Space Cinema Odeon
06 ottobre 2019, H21:30
10 ottobre 2019, H18:00
O Fim do Mundo di Basil Da Cunha
In occasione del Milano Film Festival, che si terrà dal 4 al 10 ottobre 2019, sarà proiettato il film O Fim do Mundo di Basil Da Cunha nella sezione "Concorso Internazionale Lungometraggi".
In collaborazione con Istituto Svizzero.
Proiezioni:
6 ottobre 2019 H21:30, The Space Cinema Odeon – Sala 9
10 ottobre 2019 H18:00, The Space Cinema Odeon – Sala 5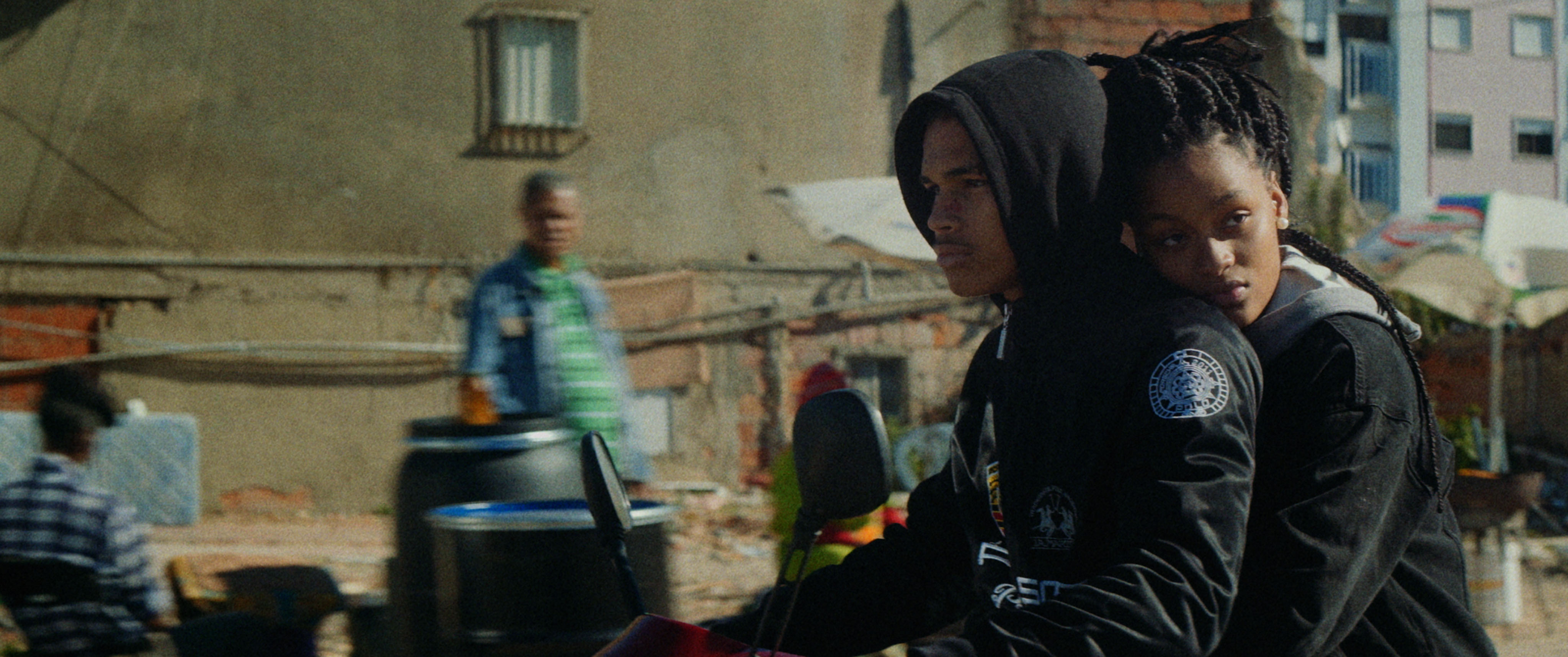 O Fim do Mundo (2019, 107′)
Spira è appena uscito dal carcere, dopo aver scontato otto anni di pena torna al suo quartiere, Reboleira a Lisbona, per provare a ricomporre una vita che sembra essere per sempre stata spezzata dal tempo passato in prigione. Mentre rincontra i suoi amici e la famiglia, Kikas, uno dei vecchi spacciatori della zona, gli fa capire che non è assolutamente il benvenuto. Basil da Cunha, dopo il successo di Le poisson lune, torna a raccontare le storie del suo quartiere, uno spazio urbano sull'orlo dell'abisso, schiacciato tra la speculazione edilizia dell'amministrazione pubblica e una mancanza di orizzonti tanto umani come sociali. O Fim do Mundo è un racconto che trascende i comuni confini geografici del cinema europeo, recitato interamente in portoghese creolo di Capo Verde, ed è un film corale che si nutre di una complessità più vicina al cinema documentario che a quello di finzione. Reboleira è Lisbona, ma potrebbe essere Rio de Janeiro, Johannesburg o Manila. Il viaggio dell'eroe di Spira più che un racconto di (de)formazione criminale è un pellegrinaggio erratico per le strade di una periferia del mondo che, attraverso lo sguardo privilegiato del suo protagonista, restituisce allo spettatore contraddizioni e complessità che raramente appaiono sul grande schermo. La naturalità della messa in scena, la capacità di mescolare cinema di genere e suggestioni documentaristiche, sembrano riportare al ventunesimo secolo le istanze del cinema pasoliniano. Spira, novello Accattone, cerca un orizzonte che non si schiude mai, un paesaggio che neppure sul tetto più alto della Reboleira sembra aprirsi a una speranza lontana. (Andrea Lavagnini)
Basil da Cunha
Prima di entrare a far parte dell'associazione Thera Production, nel 2008, Basil Da Cunha ha diretto e prodotto numerosi cortometraggi. Successivamente, ha diretto il film A côté (presentato al Locarno Film Festival nel 2009 e vincitore del Grand Prix al Vila do Conde Festival). Nel 2009, si è trasferito nel quartiere di Lisbona chiamato Reboleira dove, tra il 2011 e il 2012, ha diretto Nuvem e Os vivos tambem choram, entrambi nominati per la Quinzaine des Réalisateurs, la selezione parallela del Festival di Cannes. Nel 2012, ha concluso la sua formazione presso l'Università di arte e design HEAD di Ginevra dove ha diretto e presentato il suo primo lungometraggio dal titolo Até ver a Luz, selezionato per la Quinzaine des Réalisateurs nel 2013. A partire dallo stesso anno, Basil Da Cunha è entrato a far parte del corpo docenti della stessa Università HEAD di Ginevra. Ancora nel quartiere di Reboleira, ha diretto e prodotto una serie e il film intitolato Nuvem Negra (presentato alla Biennale di Arte Contemporanea di Ginevra nel 2014). Nel 2017, ha diretto il suo secondo lungometraggio dal titolo O Fim do Mundo selezionato per il Festival di Locarno nel 2019.