Book launch, Roma
H19:00 presentazione del volume ORTO: su invito
H21:00 selezione musicale in giardino: entrata libera, su registrazione
Information
H19:00 presentazione del volume ORTO: su invito
H21:00 selezione musicale in giardino: entrata libera, su registrazione
Ogni anno, l'Istituto Svizzero ospita sei artisti e sei scienziati nel contesto del programma Roma Calling. Nel corso di dieci mesi si forma a Villa Maraini una comunità multidisciplinare fondata sugli interessi dei residenti, nel pieno di una rete internazionale di accademie, istituti d'arte e di ricerca.
Lo scorso marzo, la vita all'interno della villa e del suo parco ha subito una cesura netta con l'arrivo del virus. L'evento finale che abitualmente segna la chiusura delle residenze è stato dunque trasformato nella pubblicazione ORTO, che propone un viaggio immaginario attraverso i giardini dei nostri residenti, intesi come spazi fisici e metaforici per condividere riflessioni, studi e ricerche artistiche.
Il volume ORTO è il risultato del fervore collaborativo tra arte e scienza, evidenziando il desiderio comune di oltrepassare le barriere e vincere le distanze, seppur in modo simbolico. Nato in circostanze quantomeno singolari, tra rapidi scambi di e-mail e lunghe video conferenze, il libro racchiude materiali eterogenei capaci di fotografare l'esperienza dei nostri residenti.
ORTO è stato progettato e pubblicato da NERO, Roma.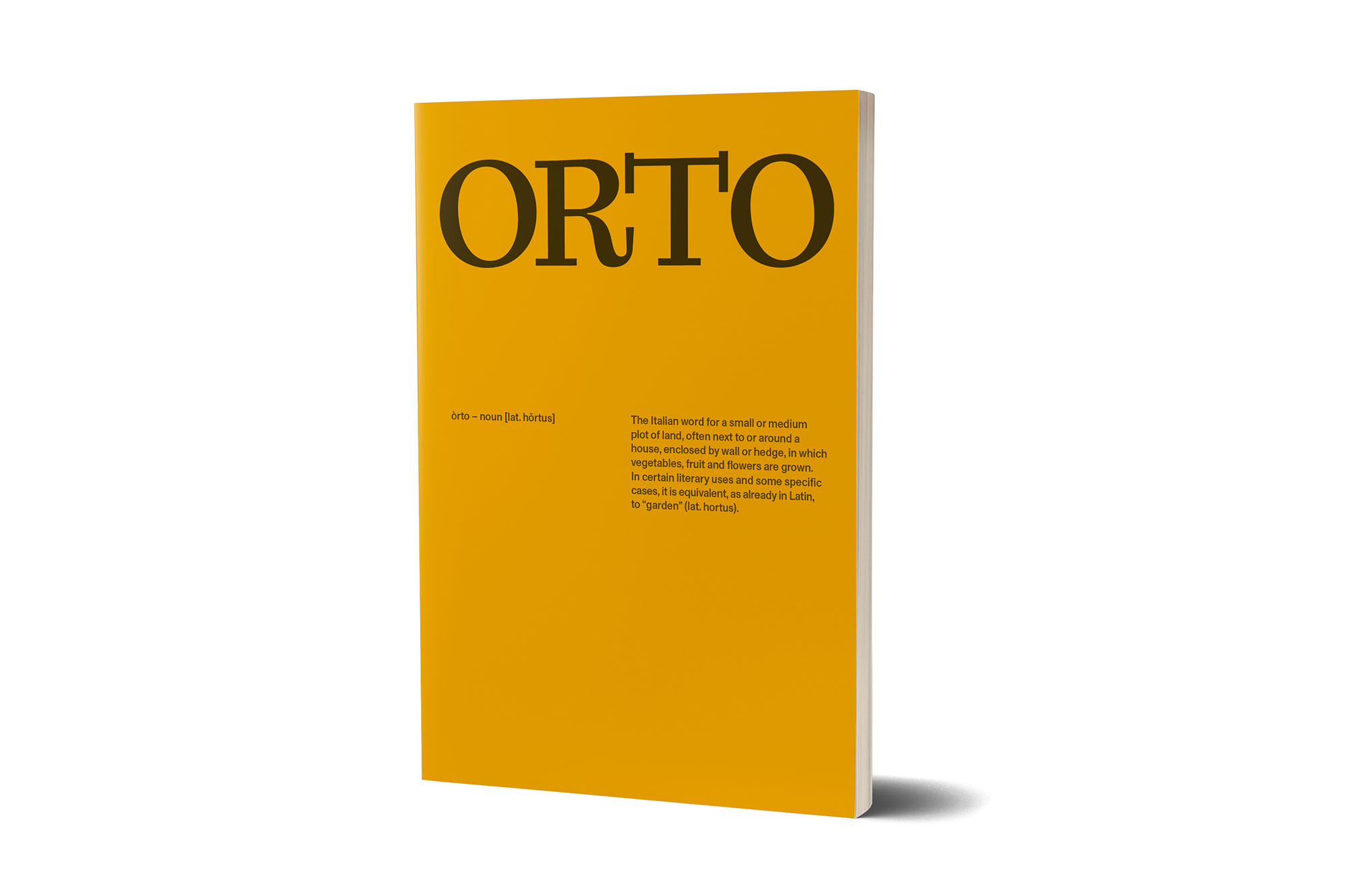 Programma
H19:00 – Su invito
H19.00 Benvenuto
H19.10 Keynote address – Marcello Di Paola (LUISS Roma): Place, Practice, Performance: the Ethics and Politics of Gardening
H19.30 Book vernissage – Saul Marcandent (IUAV Venezia) in dialogo con gli autori di ORTO, Fellow Roma Calling 2019/20
H20.00 Aperitivo
H21:00 – Entrata libera, su registrazione 
Selezione musicale a cura di Nay Thit
L'evento si terrà in inglese e italiano.
L'evento ha una capacità limitata. Si prega di registrarsi qui. 
Partecipanti:
Marcello Di Paola è esperto di filosofia ambientale. Ha studiato alla London School of Economics, alla Luiss Guido Carli e alla New York University. Attualmente insegna Filosofia politica e Sviluppo sostenibile alla Luiss Guido Carli. Ha scritto Giardini globali. Una filosofia dell'ambientalismo urbano (Luiss University Press, 2013) e Cambiamento climatico. Una piccola introduzione (Luiss University Press, 2015). Con Gianfranco Pellegrino ha invece scritto Nell'antropocene. Etica e politica alla fine di un mondo (Derive e Approdi, 2018).
Saul Marcadent  è curatore e research fellow alla IUAV, Università di Venezia. Tra i suoi interessi di ricerca vi sono le relazioni tra magazine, moda e cultura visuale. Collabora a progetti di pubblicazioni e mostre, sfruttando le sue attività come strumento di ricerca. Il suo libro dal titolo Publishing as Curating sarà pubblicato da Marsilio editori durante il mese di settembre 2020.
Fellow Roma Calling 2019/2020: Armando Bramanti, Johanna Bruckner, Romeo Dell'Era, Francesco Dendena, Pauline Julier, Dominique Laleg, Charlotte Matter, Nastasia Meyrat, Real Madrid, Kiri Santer, Urs Steiner, Anaïs Wenger.
Leggi qui le biografie dei contributors di ORTO.
Nay Thit è una DJ e produttrice, un'entità nascente – nuovo alias dell'artista interdisciplinare Melissa Tun Tun. Alimentati da precedenti collaborazioni in composizioni elettroacustiche, elettroniche e computer music (BARE-TT, SD S, TLM), i progetti di Nay Thit derivano da pratiche sperimentali. I suoni di Nay Thit attraversano i generi con una palette cruda e ritmata, celebrando la costruzione di una cultura musicale radicale e inclusiva.