Kunst, Exhibition, Milano
Dates
28.05.2021
09.07.2021
Category
Kunst, Exhibition
Istituto Svizzero in Milan presents La Città e i Perdigiorno, a double exhibition by artists Mia Sanchez and Beatrice Marchi.
The show will focus on the work of the two emerging artists while strengthening the links between the young art scenes in Switzerland and Italy.
With the support of the Culture Dept, Canton of Basel-Stadt to Mia Sanchez.
Mia Sanchez (1988, Sevilla, ES) lives and works in Basel. She completed her MA in Arts at the Institut Kunst in Basel. Before that, she studied at the Hochschule der Künste Bern (HKB) and spent a year as a visiting student at the Hochschule für bildende Künste Hamburg (HfbK). Her work has been exhibited in various group and solo shows, among others at: Salts, Birsfelden; Der Tank, Basel; Galerie Maria Bernheim, Zurich; Kiefer-Hablitzel Price (Kunsthaus Glarus); Arsenic, Lausanne; Milieu, Bern; Plattform (Fri-Art Fribourg); Golden Pudel, Hamburg; Stadtgalerie, Bern; or Wallriss Fribourg. Mia Sanchez has been nominated for the Swiss Art Award in 2020 and was rewarded with the Basel-Berlin Stipendium from Akademie der Künste Berlin in 2020. Since 2015, she is co-initiatior of the off-space Riverside. Currently she is working on Theodora or The Progress, a year-long project by Alpina Huus initiated by Elise Lammer with many artists and performers.
Beatrice Marchi (1986, Gallarate, IT) lives and works between Milan and Berlin. After graduating in Milan at the Accademia di Belle Arti di Brera, she obtained an MA at the Hochschule für bildende Künste Hamburg (HfbK). Among her recent solo shows: Sandy Brown, Berlin; Casa Masaccio Centro per l'Arte Contemporanea, San Giovanni Valdarno; Riverside, Bern; Collezione Iannaccone, Milan; Hester, New York; Exo Exo, Paris; Fanta, Milan; Gasconade, Milan. Her work has been shown in various exhibitions, including: MACRO, Rome; Museion, Bozen; Palazzo Reale, Milan; Performance Space, New York; Mambo, Bologna; Galerias Municipais de Lisboa (Boavista), Lisbon; Fondazione Sandretto Re Rebaudengo, Turin; Altri tempi, altri miti, 16th Art Quadriennal, Ehi, Voi!, Palazzo delle Esposizioni, Rome; PAC, Milan; GAM, Milan.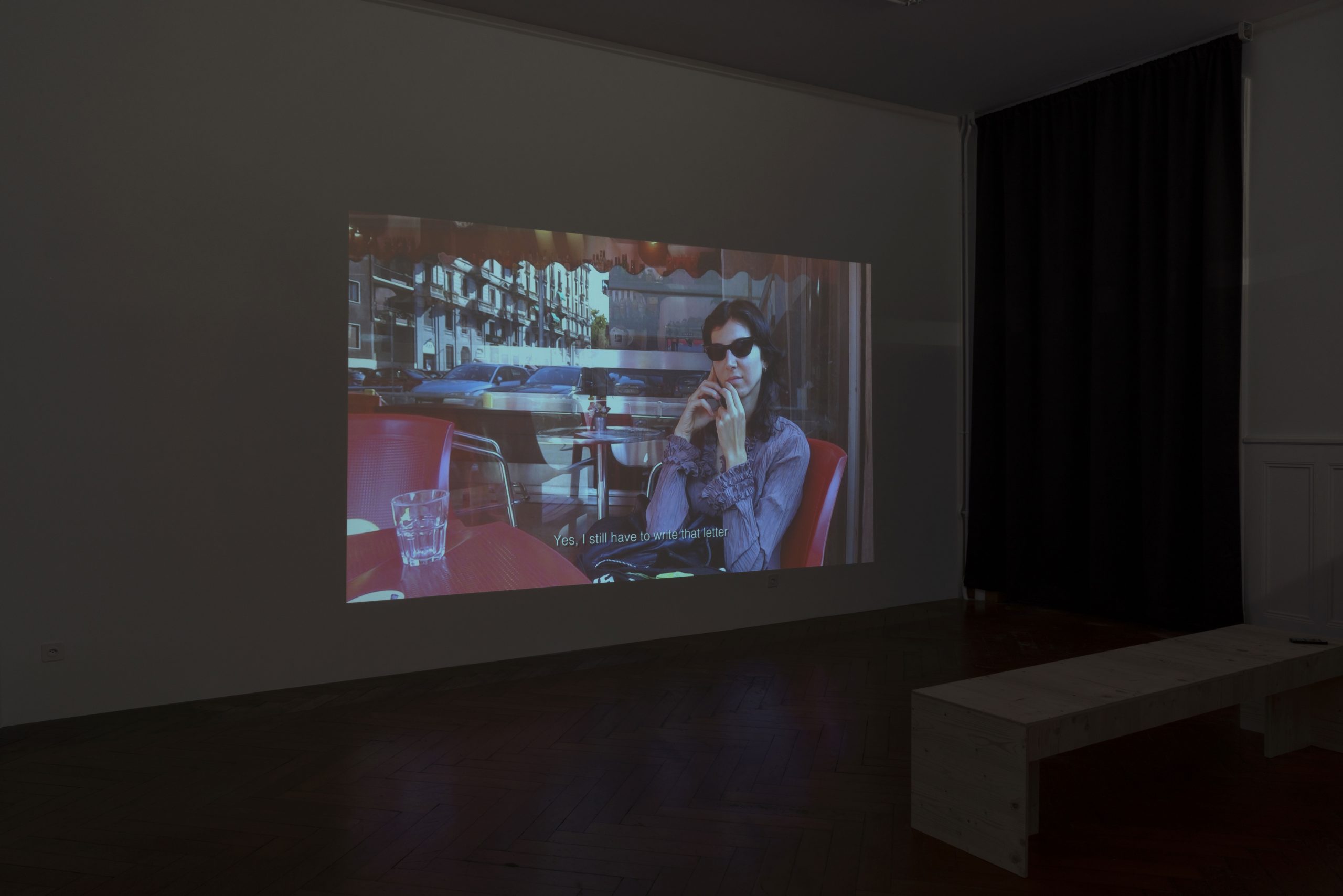 SAVE THE DATE
Registrieren Sie sich für diese Veranstaltung, um eine Erinnerungsnachricht zu erhalten