Kunst, Gruppenausstellung, Roma
Opening: 28.10.2022 H18:00
Pascale Birchler, Miriam Laura Leonardi, Hunter Longe, Lou Masduraud, Luzie Meyer, Meret Oppenheim, Ser Serpas
Dates
29.10.2022
12.02.2023
Category
Kunst, Gruppenausstellung
Information
Opening: 28.10.2022 H18:00
Pascale Birchler, Miriam Laura Leonardi, Hunter Longe, Lou Masduraud, Luzie Meyer, Meret Oppenheim, Ser Serpas
«When one speaks but an own, new language that no one understands yet, sometimes he [she] has to wait a long time until he [she] hears an echo». A statement made by Swiss artist Meret Oppenheim (1913-85) on the occasion of her 1975 Basel Art Prize speech. A statement that resonates and is the starting point for the group exhibition L'arcobaleno riposa sulla strada – The rainbow rests on the road, that will open its doors at the Roman seat of Istituto Svizzero next fall.
In the wake of the omnipresent retrospectives featuring Meret Oppenheim, the exhibition in Rome (the title comes from a poem by the artist from 1933) inquires into precisely this echo. A selection of works by Meret Oppenheim is placed in dialogue with works by artists of a younger and recent generation. Meret Oppenheim's perception of the world, her self-positioning as an artist, and her understanding of artistic practice continue to fascinate today. Thus, her exploration of the subconscious, of dreams, the linking of visual and lyrical creation, or her reflection on her own position as a 'female artist among artists' (as she wrote to her parents from Paris in the 1930s), which also manifested itself in an active participation in the feminist debates of later years, are themes that continue to preoccupy young artists today. The invited artists – Pascale Birchler, Miriam Laura Leonardi, Hunter Longe, Lou Masduraud, Luzie Meyer and Ser Serpas – present new and existing works. In this dialogical juxtaposition, Meret Oppenheim's topicality becomes evident. At the same time, the exhibition generates both a kind of 're-reading' of the themes that preoccupied Meret Oppenheim and an updating through the eyes of artists of a younger generation.
Opening: 28.10.2022 H18:00-20:00
Istituto Svizzero
Via Liguria 20, Rome
Free entry
Opening hours:
Wednesday / Friday: 14:00-18:00
Thursday: 14:00-20:00
Saturday / Sunday: 11:00-18:00
Acknowledgments:
Aargauer Kunsthaus, Aarau
Galerie Knoell, Basel
Karma International, Zurich
Parkett, Books & Editions with Contemporary Artists, Zurich
Collection Pictet, Geneva
Schweizerisches Literaturarchiv, Bern / Swiss Literary Archives, Berne
Pascale Birchler's participation in the exhibition was supported by the Kanton Zug, Direktion für Bildung und Kultur, Amt für Kultur (Canton of Zug, Directorate for Education and Culture, Office for Culture).
Miriam Laura Leonardi's participation in the exhibition was supported by the Kanton Solothurn, Kuratorium für Kulturförderung (Canton of Solothurn, Board of Trustees for the Promotion of Culture).
Within the context of the exhibition, the art historian Jacqueline Burckhardt will speak about Meret Oppenheim on 30.11.2022. In addition, the publication La mia commedia dell'arte – Jacqueline Burckhardt (Edition Patrick Frey), will be presented that evening.
The event will be held in Italian.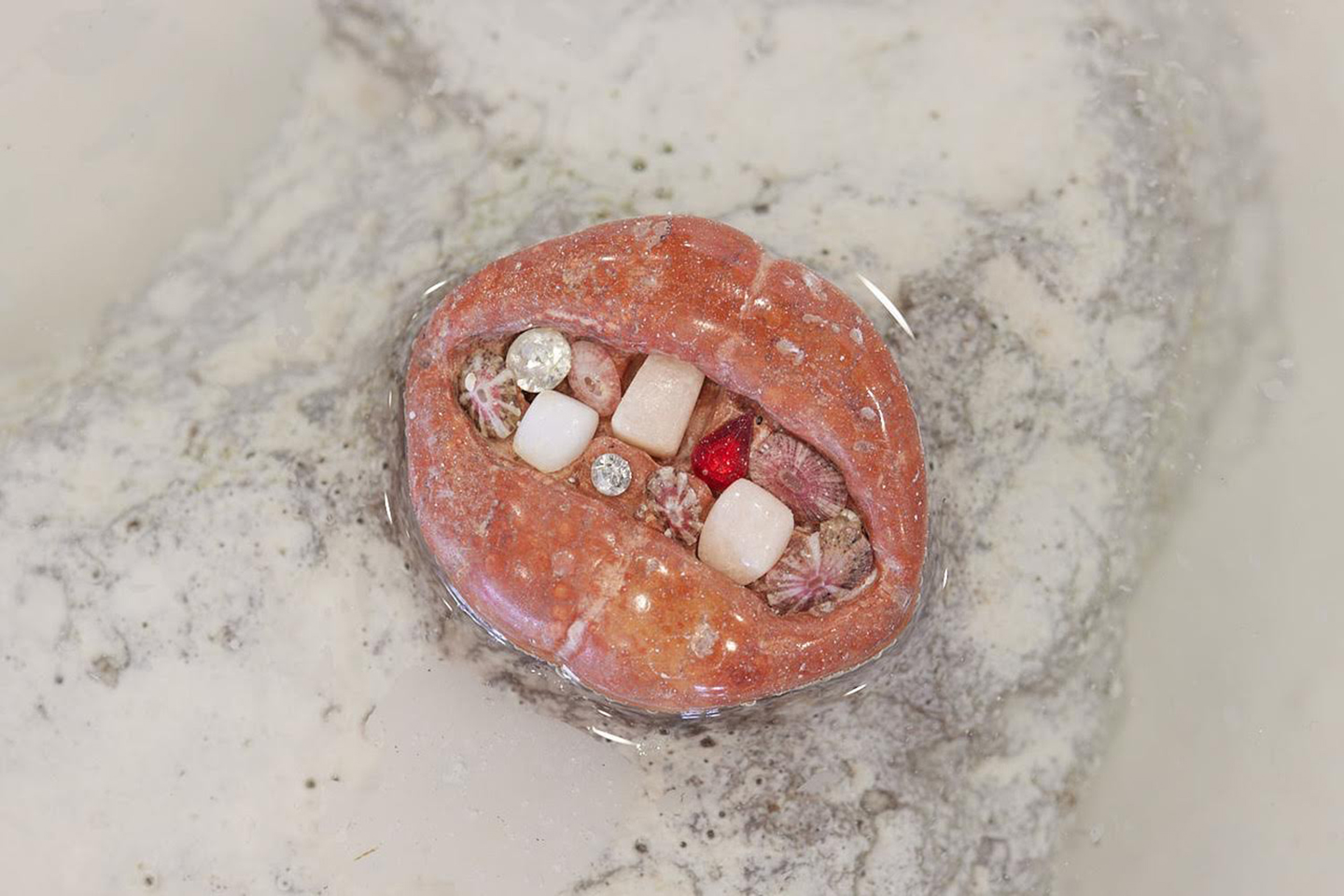 Biographies:
Pascale Birchler (1982, Zug) lives and works in Zurich. Recent exhibitions include Der Rest ist Schweigen (The rest is silence), project space, Gallery Peter Kilchmann Zürich (2021); Eine Fremde Stunde (A strange hour), Kunstverein Friedrichshafen, Germany (2019); Refaire le monde, Museum Helmhaus Zürich (2018). Pascale Birchler won several awards, among others, by the canton and city of Zurich, UBS Foundation, and attended residencies in New York (2010) and Berlin (2015). Upcoming: group exhibition The Pieces I Am, UCCA Edge Museum, Shanghai, China; 12-month studio sponsorship by ISCP (International Studio and Curatorial Program), New York 2022/23.
Hunter Longe (1985, California). Lives and works in Geneva. He has a BFA from California College of the Arts, San Francisco, and an MFA from the Piet Zwart Institute, Rotterdam. He works in a range of mediums, inspired by the properties and transformations of the materials he uses. Deeply moved by discovering that 2/3 of the Earth's mineral species have evolved after bacteria and plants began to fill the atmosphere with oxygen, the artist sees creativity as innate and permeating all materials. By appropriating stories and apparatuses from the sciences and conflating them with the esoteric and folkloric, Longe's works undo distinctions between the living and the non-living and allude to an underlying sentience that far exceeds the human realm. Recent group and solo exhibitions have been at Krone Couronne, Biel/Bienne;  Alte Fabrik, Rapperswil; Binz39, Zurich; Centre d'art Contemporain Genève; Musée Cantonal de Geologie, Lausanne; NoMoon, New York; Et al. Gallery, San Francisco; LambdaLambdaLambda, Pristina; and Hordaland Kunstsenter, Bergen. A book of his writing and drawings entitled DreamOre was published last year by Coda Press and he was a winner of the 2021 Swiss Art Awards.
Lou Masduraud (1990) lives and works in Geneva, where she creates her artistic, critical and feminist work. She received an MA in Fine Arts from HEAD, Geneva, and participated in the post-graduate research programme of ENSBA, Lyon, from 2017 to 2019. Her artistic practice delves into the mechanisms of power, desire and emancipation. She attended a residence at Istituto Svizzero in Rome, where she developed a project on public fountains as symbols of political life.
Luzie Meyer (1990, Tübingen) is an artist, writer, performer, and translator who lives and works in Berlin. She received her Meisterschüler:in at the Städelschule, Frankfurt, and a BA in Philosophy at the Goethe-Universität, Frankfurt. Her work spans audio, video, photography, performance, and installation. Her interdisciplinary approach is rooted in her text work. Using her own voice, Meyer produces situated, performative compositions which explore psychosocial relations in an idiosyncratic, layered poetics. Prior and upcoming solo exhibitions include Kunsthalle Bremerhaven (September 2022); Lasciatemi morire, Fanta, Milan (2021) and Duplicitous consent, Sweetwater, Berlin (2019).  Her work has been shown at Kölnischer Kunstverein, Cologne; KW Institute for Contemporary Art, Berlin; Halle für Kunst, Lüneburg; Fri Art Kunsthalle, Fribourg; Lenbachhaus, Munich; Belvedere 21, Vienna; Nassauischer Kunstverein Wiesbaden, Wiesbaden; and Kunstverein Braunschweig, among others. 
Ser Serpas (1995, California). Lives and works in Geneva. Primarily interested in death and legacy, her work is preoccupied with its own urgency in the face of fossilization. At the present, she's taken to sequestering the mundane while freely quoting art history in it's full depth, paying little heed to the latter. Through painting, sculpture, drawing and poetry she mashes bits of her life, both real and imagined, into anti portraits, some of which she deems fit to share within the contexts of exhibitions and performances. Precarious assemblages of disparate objects found in the street constitute her most well known series to date. More recently she has taken to using photos shot on her iPhone during college as source material for intimate views on unstretched canvas, wood panel and paper. The unique way she reframes the body in tension, in both her sculptural and text based installations which distort components of our shared architecture, carries into her atypically cropped portions of stolen archetypal intimacy. In all, the work evokes a sense of gravitas and playfulness, one in the same with that which she hopes to communicate on the interpersonal level. Serpas has had solo shows at the LUMA Foundation in Zurich and Ludlow 38 in New York. She took part in the 2020 Made in LA biennial at the Hammer Museum and the Huntington. She was featured in shows at the Pinault Collection, Bourse de Commerce, Paris, Punta Della Dogana, Venice and the Swiss Institute, New York.
SAVE THE DATE
Registrieren Sie sich für diese Veranstaltung, um eine Erinnerungsnachricht zu erhalten