Art, Exhibition collective, Roma
Pascale Birchler, Miriam Laura Leonardi, Hunter Longe, Lou Masduraud, Luzie Meyer, Meret Oppenheim, Ser Serpas
Dates
29.10.2022
12.02.2023
Category
Art, Exhibition collective
Information
Pascale Birchler, Miriam Laura Leonardi, Hunter Longe, Lou Masduraud, Luzie Meyer, Meret Oppenheim, Ser Serpas
ABOUT THE EXHIBITION
«When one speaks but an own, new language that no one understands yet, sometimes he [she] has to wait a long time until he [she] hears an echo» — Meret Oppenheim (1913-85) on the occasion of her 1975 Basel Art Prize speech.
In the wake of the almost ubiquitous retrospectives dedicated to the Swiss artist Meret Oppenheim, the Roman exhibition L'arcobaleno riposa sulla strada (the title comes from a poem written by the artist in 1933) explores this very echo.
A selection of artworks by Meret Oppenheim is placed in dialogue with works by artists of a recent generation. Meret Oppenheim's courageous personality, worldview and artistic practice continue to fascinate even today: her exploration of the subconscious, of dreams, of the link between visual and lyrical creation, her reflection on her own position as a 'woman artist among artists' (as she wrote to her parents in the 1930s) and her active participation in the feminist debates of the following years, are themes that are still very relevant today in the contemporary art scene.
The artists invited to the exhibition – Pascale Birchler, Miriam Laura Leonardi, Hunter Longe, Lou Masduraud, Luzie Meyer and Ser Serpas – present new and existing works in response to these themes, generating a kind of 're-reading' of Meret Oppenheim's poetics.
Curated by Gioia Dal Molin.
PRACTICAL INFORMATION
Istituto Svizzero
Via Ludovisi 48, Rome
Free entry
Opening hours:
Wednesday / Friday: 14:00-18:00
Thursday: 14:00-20:00
Saturday / Sunday: 11:00-18:00
On 03.02.2023 acclaimed writer Deborah Levy will offer a reading of X = Freedom, a poem dedicated to Meret Oppenheim.
ACKNOWLEDGMENTS
Aargauer Kunsthaus, Aarau
Galerie Knoell, Basel
Karma International, Zurich
Parkett, Books & Editions with Contemporary Artists, Zurich
Collection Pictet, Geneva
Swiss Literary Archives, Bern
Pascale Birchler's participation in the exhibition was supported by the Kanton Zug, Direktion für Bildung und Kultur, Amt für Kultur (Canton of Zug, Directorate for Education and Culture, Office for Culture).
Miriam Laura Leonardi's participation in the exhibition was supported by the Kanton Solothurn, Kuratorium für Kulturförderung (Canton of Solothurn, Board of Trustees for the Promotion of Culture).
Ser Serpas' participation in the exhibition was supported by Valter Cassandro and Maxwell Graham gallery, New York City.
ABOUT MERET OPPENHEIM
Meret Oppenheim was born in Berlin-Charlottenburg in 1913. Her father is the German-Jewish doctor Erich Alfons Oppenheim, her mother the Swiss Eva Wenger, daughter of the artist and women's rights activist Lisa Wenger. Meret Oppenheim spends her childhood and youth in Delémont in the Bernese Jura, in southern Germany and Basel, where she goes to the Rudolf Steiner School. She grows up in an educated middle-class environment that is open to art, literature or philosophy. Her maternal grandparents own a house in Carona in Ticino – Monte Verità is not far away – where Meret Oppenheim meets the Dadaists Emmy Hennings and Hugo Ball or Hermann Hesse. At home they discuss the then very contemporary writings of C.G. Jung, who has been running a private practice in his house in Küsnacht near Zurich since 1909. Driven by Jung's explanations of dreams, which for him were an expression of the unconscious, Meret Oppenheim begins to write down her dreams at the age of 14.
In May 1932 Meret Oppenheim travels to Paris with the Basel painter Irène Zurkinden (1909-1987) to turn her wish to become an artist into reality. She occasionally attends courses at the Académie de la Grande Chaumière, the art academy on Montparnasse, draws and writes poetry. At the Café du Dôme she meets artists such as Pablo Picasso, Alberto Giacometti, Max Ernst and Man Ray. In 1933 she exhibits at the Salon des Surindépendants of the Surrealists and subsequently takes part in further exhibitions of the artist group. During this period, she creates her famous fur object Déjeuner en fourrure (from 1936, the work is purchased by the New York MoMa in the same year) or Ma gouvernante, My nurse, mein Kindermädchen (1936), a pair of high-heeled shoes arranged on a silver tray.
In 1936 the young artist returns to Switzerland – the threat of war in Europe and depression are reasons for her return home. Meret Oppenheim studies at the Kunstgewerbeschule in Basel until 1939 and makes contact with the avant-garde Swiss artist groups Allianz and Gruppe 33. The works she creates during these years are often gloomy and tell of war and isolation; the artist leaves many works unfinished or destroys them later. She manages to earn a living by training as a restorer and designing jewellery. In 1943 the Kunstmuseum Basel buys one of her paintings, and in 1945 she meets the Basel businessman Wolfgang La Roche, whom she marries in 1949. The couple lives in Bern, then in Thun and on Lake Thun. Meret Oppenheim is doing better, she moves into a studio in Bern in 1954 and gets in touch with the vibrant local art scene. At the same time, she distances herself more and more from the Surrealists, who seem to her to be increasingly dogmatic. Throughout her life, the artist insists on a plurality of styles and does not want to be pinned down to certain concepts of stillness. She paints, draws, develops collages, objects made of ceramics, bronze or textiles. Image and language are equal forms of expression for her: she writes poems and numerous letters and understands writing as a moment of sharpening and deepening thoughts. Her home is the world of ideas and poetic forms of expression; she does not perceive dream and reality as opposing worlds.
While many of her male colleagues had long enjoyed widespread fame, Meret Oppenheim only came to the attention of the international art scene in the late 1960s, where she was finally perceived as an artist in her own right who had created much more than the famous fur cup. In the 1970s, she participates in the feminist debates that also flare up in Switzerland, but resolutely resists the idea of a somehow specifically 'feminine' art and insists – following C.G. Jung – that the spirit is androgynous. In 1982 Meret Oppenheim exhibits at documenta 7 in Kassel, and in 1983 her fountain sculpture is inaugurated in Bern, polarising the public. Further retrospectives in Switzerland and abroad follow. On 15 November 1985, the artist dies in Basel at the age of 72. At 36, she had dreamed that she had reached the halfway point of her life.
In the context of further, large-scale retrospectives of recent years, her artistic oeuvre is reflected more comprehensively and in its entire breadth. One-dimensional readings or the reduction to her role in Surrealism give way to differentiated examinations of her diverse oeuvre, contextualise her artistic work with the peculiarities and tension arcs of the 20th century or ask about its relevance for the artists of today's young generation.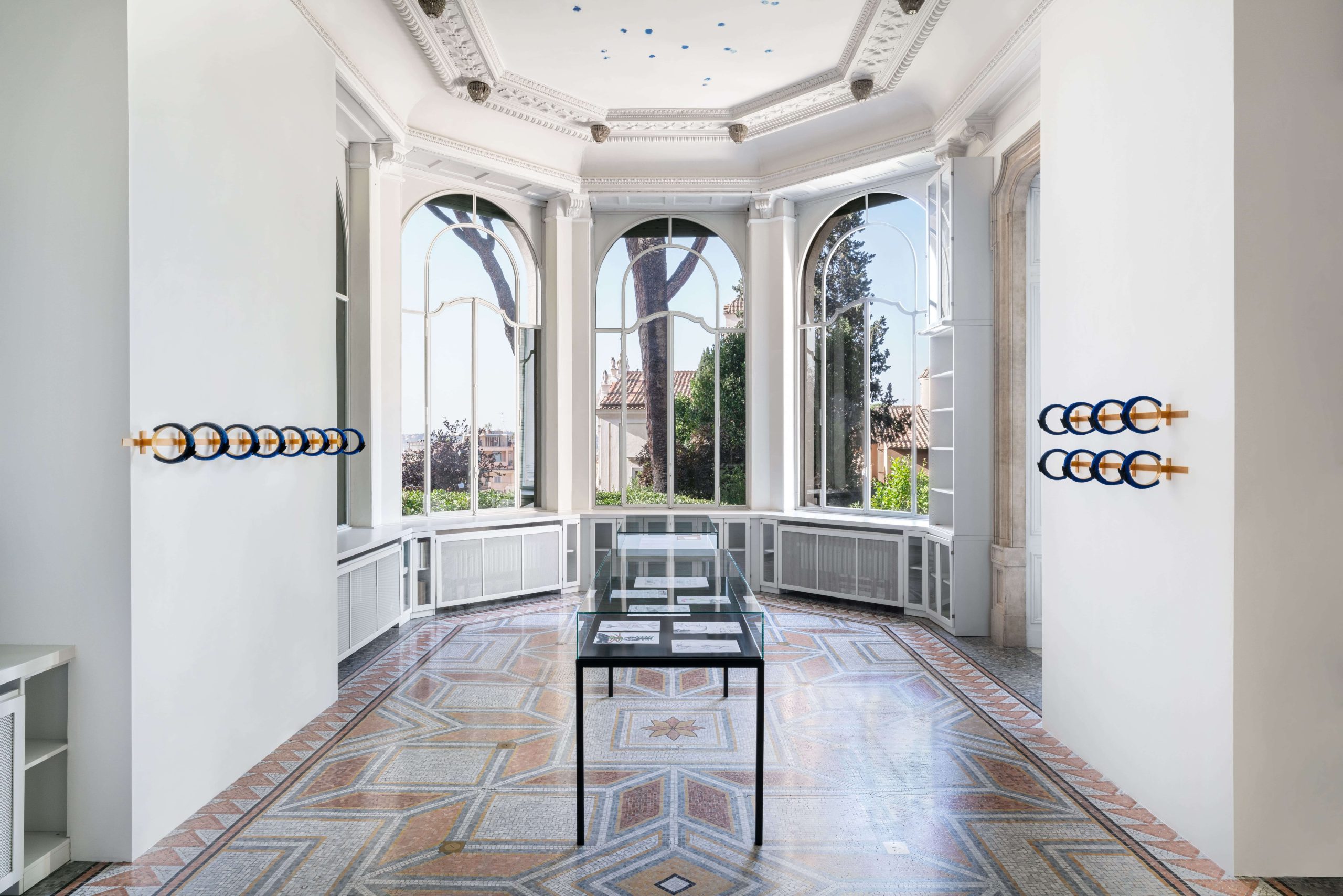 BIOGRAPHIES
Pascale Birchler (1982, Zug) lives and works in Zurich. Recent exhibitions include Der Rest ist Schweigen (The rest is silence), project space, Gallery Peter Kilchmann Zürich (2021); Eine Fremde Stunde (A strange hour), Kunstverein Friedrichshafen, Germany (2019); Refaire le monde, Museum Helmhaus Zürich (2018). Pascale Birchler won several awards, among others, by the canton and city of Zurich, UBS Foundation, and attended residencies in New York (2010) and Berlin (2015). Upcoming: group exhibition The Pieces I Am, UCCA Edge Museum, Shanghai, China; 12-month studio sponsorship by ISCP (International Studio and Curatorial Program), New York 2022/23.
Miriam Laura Leonardi (1985, Lörrach) lives and works in Zurich. She studied photography at Gobelins, l'École de l'Image, Paris, and received her MFA at the University of the Arts, Zurich. Her work has been presented in numerous solo and group exhibitions internationally and has been awarded several prizes. Amongst her residencies she was also awarded the fellowship at Istituto Svizzero in Roma 2018-2019. Furthermore, she runs the exhibition project Photography Exhibit! and lectures in the BFA at ECAL, University of the Arts in Lausanne.
Hunter Longe (1985, California) lives and works in Geneva. He has a BFA from California College of the Arts, San Francisco, and an MFA from the Piet Zwart Institute, Rotterdam. He works in a range of mediums, inspired by the properties and transformations of the materials he uses. Deeply moved by discovering that 2/3 of the Earth's mineral species have evolved after bacteria and plants began to fill the atmosphere with oxygen, the artist sees creativity as innate and permeating all materials. By appropriating stories and apparatuses from the sciences and conflating them with the esoteric and folkloric, Longe's works undo distinctions between the living and the non-living and allude to an underlying sentience that far exceeds the human realm. Recent group and solo exhibitions have been at Krone Couronne, Biel/Bienne;  Alte Fabrik, Rapperswil; Binz39, Zurich; Centre d'art Contemporain Genève; Musée Cantonal de Geologie, Lausanne; NoMoon, New York; Et al. Gallery, San Francisco; LambdaLambdaLambda, Pristina; and Hordaland Kunstsenter, Bergen. A book of his writing and drawings entitled DreamOre was published last year by Coda Press and he was a winner of the 2021 Swiss Art Awards.
Lou Masduraud (1990) lives and works in Geneva, where she creates her artistic, critical and feminist work. She received an MA in Fine Arts from HEAD, Geneva, and participated in the post-graduate research programme of ENSBA, Lyon, from 2017 to 2019. Her artistic practice delves into the mechanisms of power, desire and emancipation. She attended a residence at Istituto Svizzero in Rome, where she developed a project on public fountains as symbols of political life.
Luzie Meyer (1990, Tübingen) is an artist, writer, performer, and translator who lives and works in Berlin. She received her Meisterschüler:in at the Städelschule, Frankfurt, and a BA in Philosophy at the Goethe-Universität, Frankfurt. Her work spans audio, video, photography, performance, and installation. Her interdisciplinary approach is rooted in her text work. Using her own voice, Meyer produces situated, performative compositions which explore psychosocial relations in an idiosyncratic, layered poetics. Prior and upcoming solo exhibitions include Kunsthalle Bremerhaven (September 2022); Lasciatemi morire, Fanta, Milan (2021) and Duplicitous consent, Sweetwater, Berlin (2019). Her work has been shown at Kölnischer Kunstverein, Cologne; KW Institute for Contemporary Art, Berlin; Halle für Kunst, Lüneburg; Fri Art Kunsthalle, Fribourg; Lenbachhaus, Munich; Belvedere 21, Vienna; Nassauischer Kunstverein Wiesbaden, Wiesbaden; and Kunstverein Braunschweig, among others. 
Ser Serpas (1995, California) lives and works in Geneva. Primarily interested in death and legacy, her work is preoccupied with its own urgency in the face of fossilization. At the present, she's taken to sequestering the mundane while freely quoting art history in it's full depth, paying little heed to the latter. Through painting, sculpture, drawing and poetry she mashes bits of her life, both real and imagined, into anti portraits, some of which she deems fit to share within the contexts of exhibitions and performances. Precarious assemblages of disparate objects found in the street constitute her most well known series to date. More recently she has taken to using photos shot on her iPhone during college as source material for intimate views on unstretched canvas, wood panel and paper. The unique way she reframes the body in tension, in both her sculptural and text based installations which distort components of our shared architecture, carries into her atypically cropped portions of stolen archetypal intimacy. In all, the work evokes a sense of gravitas and playfulness, one in the same with that which she hopes to communicate on the interpersonal level. Serpas has had solo shows at the LUMA Foundation in Zurich and Ludlow 38 in New York. She took part in the 2020 Made in LA biennial at the Hammer Museum and the Huntington. She was featured in shows at the Pinault Collection, Bourse de Commerce, Paris, Punta Della Dogana, Venice and the Swiss Institute, New York.