Architecture, Art, Roundtable, Roma/online
H18:00-19:30
Entrance: Via Liguria 20
Category
Architecture, Art, Roundtable
Information
H18:00-19:30
Entrance: Via Liguria 20
Decorative arts in the age of global warming
The impact of climate change on beauty in architecture

A roundtable exploring the impact of global warming on architecture, introducing the design project of the tower of Istituto Svizzero in Rome developed by the students of HEAD — Genève, under the direction of architects Philippe Rahm and Phi Nguyen. The results of this collaborative project will be presented in the publication Decorative arts in the age of global warming.
Programme:
Introduction: Joëlle Comé (Director Istituto Svizzero)
Introduction: Valentina De Luigi (HEAD)
Presentation: Philippe Rahm (HEAD)
Presentation: Emma Launay (HEAD)
Conversation: Cecilia Anselmi (Quasar Institute for Advanced Design), Annalisa Metta (Roma Tre), Andrea Simitch (Cornell University), moderated by Philippe Rahm
Q&A with the public
Conclusion: Phi Nguyen (HEAD)
Biographies:
Cecilia Anselmi is an architect, lecturer and educational coordinator of Quasar Institute for Advanced Design, where she teaches interior design. She obtained a Phd in Architectural Composition and Urban Design, with the thesis Spaces in Becoming of Living. From 2001 to 2015 she was owner of the studio c.a.c.p. (Cecilia Anselmi and Carlo Prati architects). She writes and collaborates with magazines and web magazines of the sector; she is author of the book Upgrade Architecture, of some monographic issues of the magazine Industria delle Costruzioni and editor of some publications on the teaching activity carried out in recent years. In 2015, she began independent research that explores criticism and graphics, through the elaboration of digital collages, the Red Line Series, exhibited for the first time in 2018 at dMake Art Gallery in Rome. Since 2020 she has been co-creator of the brand of wallpaper Effimero Barocco.
Valentina De Luigi is Deputy to the Head of the Department of Interior Architecture, which she supports with her strategic, administrative and teaching work. She has a Master in Social Sciences (University of Lausanne) and a Diploma of Specialized Higher Studies (DESS) in Globalization and Social Regulation (Universities of Lausanne and Geneva). She also has a Graduate Diploma in Interior Design from the Chelsea College of Arts and Design (University of the Arts London). She has worked at the International Labour Bureau (ILO) in Geneva, the Federal Statistical Office in Neuchâtel and the Directorate-General for Higher Education, Vaud Canton.
Emma Launay is currently enrolled in the Master of Interior Architecture (MAIA) program at HEAD. During her training at HEAD, she realized projects with a singular methodology, based on the current society, with themes related to the city of tomorrow, the interiors of houses, the standardization of spaces and the vision of a world in constant evolution. Committed to taking a stand in the debates of contemporary society, Emma wishes to continue her research, always in a spirit of openness to the world around us and with an aesthetic and poetic approach.
Annalisa Metta is Associate Professor of Landscape Architecture at the Department of Architecture, Università Roma Tre. She was the 2016-2017 Italian Fellow at the American Academy in Rome, where she has been an Advisor in Landscape Architecture since 2017, and her research concerns the intertwining of theory and design of open spaces in the contemporary city. Her most recent book, Landscape is a Monster. Wild Cities and Hybrid Natures, is published in February 2022 by DeriveApprodi.
Phi Nguyen is an architect. She is currently working on her PhD at EPFL, in LabU, at the School of Architecture and Science of the City (EDAR). Phi holds a Master in Architecture from Harvard University, Graduate School of Design (GSD, 2016) and a Bachelor of Arts (summa cum laude) from Berea College, USA (2011). Phi has experiences working in both art/design practice and research from design firms and institutions internationally. Phi is currently a member of Site and Space in Southeast Asia, organized by the University of Sydney and supported by the Getty Foundation as part of its Connecting Art Histories Initiative (2019-2020). Phi is the co-founder and principal of the Vietnamese design practice atelier NgNg based in Saigon (Vietnam), which has produced a number of projects in Vietnam and the U.S. Phi and the firm also worked on an exhibion about local architecture in Hué city (Vietnam), with a grant from the Graham Foudation (2018-2019).
Philippe Rahm is a Swiss architect, principal in the office of Philippe Rahm architectes, based in Paris. His work, which extends the field of architecture from the physiological to the meteorological, has received an international audience in the context of sustainability. His recent work includes the first prize for the Farini competition (60 ha) in Milan in 2019, the 70 hectares Central Park in Taichung, Taiwan, completed in December 2020, the Agora of the French National Radio in Paris, a 2700 m2 Exhibition architecture for Luma Foundation in Arles, France. He has held professorships at GSD Harvard University, Columbia, Cornell and Princeton Universities. He is a tenured associate professor at the National Superior School of Architecture in Versailles, France (ENSA-V). In 2020, he has been the curator and author of the exhibition and book Natural History of Architecture at the Pavillon de l'Arsenal in Paris. He is Associate Professor at HEAD, Geneva. 
Andrea Simitch is Professor and Stephen H. Weiss Presidential Fellow in the Department of Architecture at Cornell University where she teaches courses in architectural design and architectural representation. She served as Department of Architecture Chair from 2017-2021, as Director of the Bachelor of Architecture from 2011–2014, as Director of Undergraduate Studies from 2007–2008, and as Associate Dean of AAP from 2002–2003. She has been a panelist on the New York State Council on the Arts, a department representative for the Cornell Council for the Arts and was a faculty collaborator with the Andrew Goldsworthy workshop at Storm King. She established a collaborative architectural practice with Val Warke, with several projects around the world, as well as numerous collaborative design competitions. She has taught extensively for Cornell in numerous international venues that include Europe and Central and South America and is regularly invited to lecture, deliver keynotes, and participate in diploma juries and symposia nationally and internationally. She is also an advisory board member for ARCHITECTEM, an architecture platform based in Dubai. She was a 2015 Fellow at the Baer Art Center in Hofsós Iceland. The Language of Architecture: 26 Principles Every Architect Should Know, a book she co-authored with Warke and published by Rockport Publishers (June 2014) has been translated into seven languages. She received her B.Arch. from Cornell in 1979 and also attended Occidental College and l'École Spécial d'Architecture in Paris. In 2017 Design Intelligence (DI) named her one of the 25 Most Admired Educators.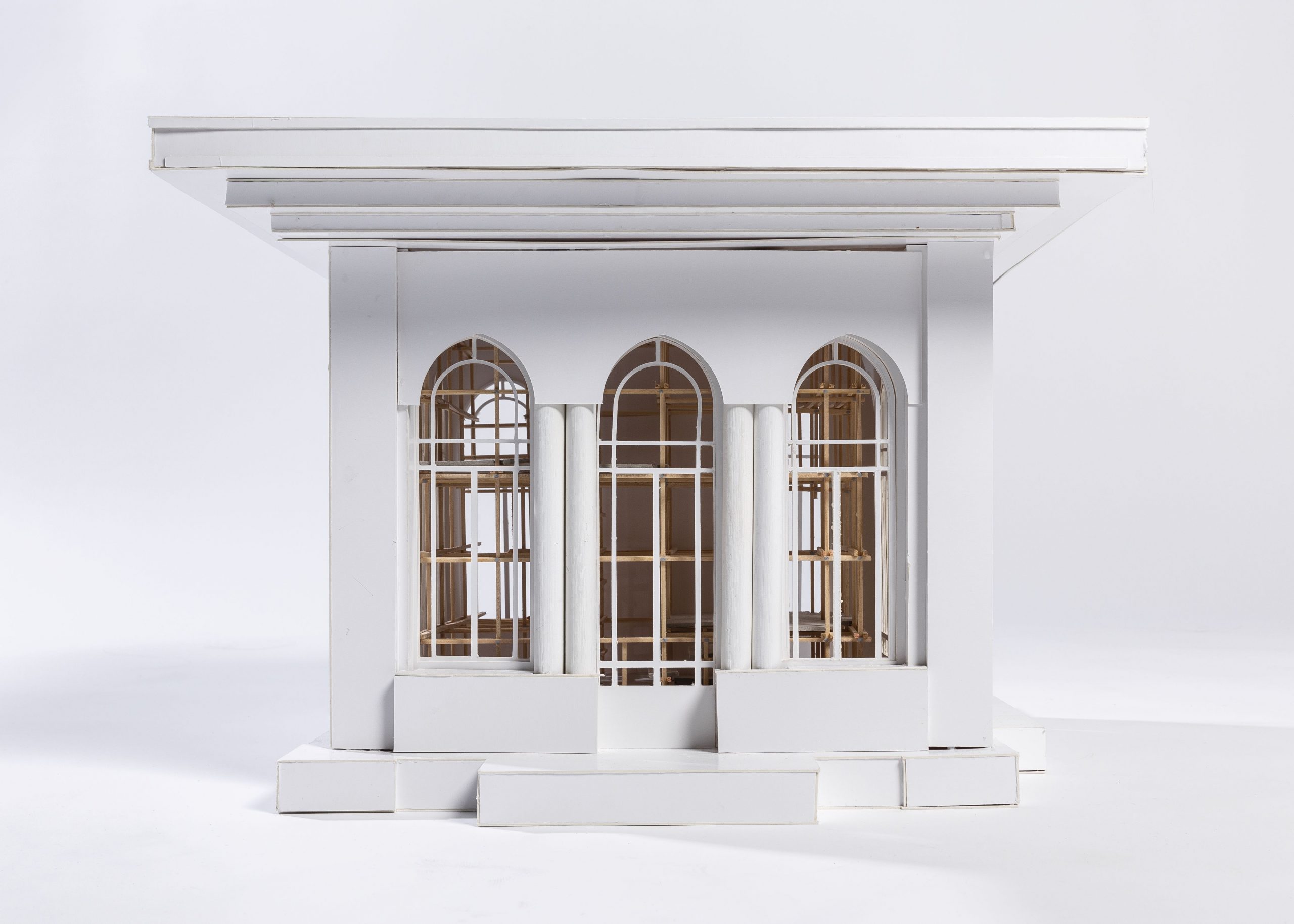 Access is allowed only to those who obtained the Reinforced Green Pass health certificate, which proves vaccination or recovery. It is mandatory to wear a Ffp2 face mask within our spaces.