Filmvorführung, Residenzen, Vortrag, Online
H18:00
'I venerdì pomeriggio' series
Dates
20.04.2021
30.04.2021
Category
Filmvorführung, Residenzen, Vortrag
Information
H18:00
'I venerdì pomeriggio' series
I venerdì pomeriggio
I venerdì pomeriggio at Istituto Svizzero are dedicated to our residents. It is an opportunity for the public to learn more about the projects they are working on during this year's residency.
This event curated by Meloe Gennai (Fellow Milano Calling 2020/2021) is «a futuristic afro-trans* contemporary tale».
It will include the screening of Venus ascending, a movie by Meloe Gennai, and following there will be a talk and discussion.
BEFORE THE EMPIRE THERE WAS
THE MERMAID
THE GODDESS
THE GREAT MOTHER
WHO GAVE BIRTH TO THE SUN & THE MOON
ACROSS THE SEAS
PROTECTING US
EVER PRESENT
IN OUR MOVEMENTS
SHAPESHIFTING THROUGH US
SCREENING: 'Venus Ascending', a movie by Meloe Gennai (approx. 30 min):
Starring: Anonimo, Akudzwe Elsie Chiwa,Va-Bene Fiatsi, Meloe Gennai, Makeda Monnet, Fatou Niassa Gueye, Daniel Ojienon, Loredane Tschilombo
Screenplay: Meloe Gennai
Voice: Makeda Monnet
Videographers: Sandulela Asanda, Eryka Dellenbach, Carbon (Wandile Dlamini), Silvi Plat, Edward Onsoh
Technical Assistant: Martin Toloku
Music by: Meloe Gennai, Makeda Monnet, Daniel Ojienon, Tracy September
Sound design: Omar Gabriel Delnevo
Clothing design: Jazil Santschi
Hairstylist: Fatou Niassa Gueye
Graphic Design: Marvin Gabriele Nwachukwu, Emmanuel Yoro
TALK: 'Venus Ascending':
Akudzwe Elsie Chiwa – visual artist, story telling generational healer, sculptor
Va-Bene Fiatsi (crazinisT artisT) – multidisciplinary performance artist
Meloe Gennai – poet, writer, performance artist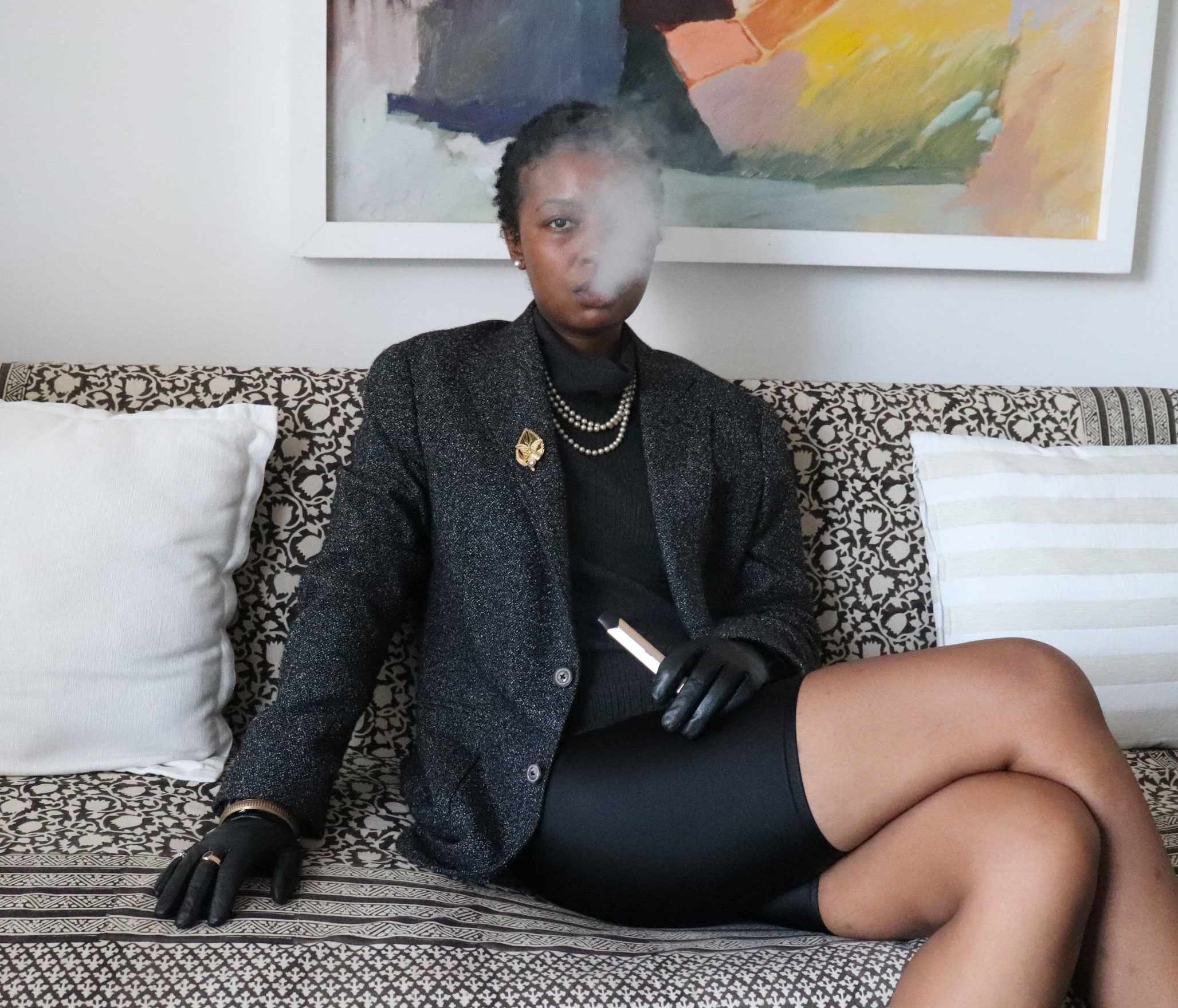 Biographies:
Meloe Gennai (1986, Geneva) is a poet, writer and survivor. Meloe is an awarded and published author. They are in Milano to write their first novel On ne pleure plus, which deals with ancestry, ancestors worship and self determination. In addition, they are carrying on a research at the Teatro alla Scala di Milano where their greatgrandparents were singers and conductors. They are also working the movie Venus Ascending, which will deal with the position of art institutions regarding queer, disabled and artists of color.
Find out more about Meloe Gennai's project, read his/her latest contribution on the blog of Istituto Svizzero on the website of the Swiss daily newspaper Le Temps.
Akudzwe Elsie Chiwa was born in 1991 in a small asbestos mining town called Zvishavane (formally known as Shabane) near Masvingo, Zimbabwe. She is a visual artist and Michaelis School of Fine Art Graduate. Her work experiments with notions of Identity, Femininity, Migratory Practises as well as mysticism and storytelling within the Shona culture. Her method explores generational and embodied knowledges by way of an intuitive art-making process. This process allows her to utilize both conscious and sub-conscious capacities to build an evocative sculptural practice which aims to re-build by re-imagining forgotten and erased histories of her past and culture. Among her accolades, which include the Simon Gerson Award, the Cecil Skotnes Scholarship, and the McIver Award, she became the first woman of colour to receive the Michealis Prize, awarded for her 2018 graduate body of work Continuum.
Va-Bene Elikem Fiatsi, "sHit if not she". Born 1981 in Ho, Ghana, Va-Bene Elikem Fiatsi [crazinisT artisT] works internationally but lives in Kumasi, Ghana. sHit is a multidisciplinary "artivist", founder and artistic director of perfocraZe International Artists Residency (pIAR) which aimed at promoting the exchange between international and local artists, activists, researchers, curators, and thinkers. As a performer and installation artist, crazinisT investigates gender stereotypes, prejudices, queerness, identity politics and conflicts, sexual stigma and their consequences for marginalized groups or individuals. With rituals and a gender-fluid persona, sHit employs sHits own body as a thought-provoking tool in performances, photography, video, and installations, 'life-and-live-art' confronting issues such as disenfranchisement, social justice,violence, objectification, internalized oppression, anti-blackness, systemic indoctrination and many more. crazinisT has performed and exhibited across the globe, including countries such as Nigeria, Togo, Ghana, Switzerland, South Africa, Germany, Netherlands, Cape Verde, USA, Spain, Brazil, France and UK.