Tanz, Performance, Mattatoio Roma
H20:30
As part of 're-creatures'
Dates
25.07.2021
26.07.2021
Category
Tanz, Performance
Information
H20:30
As part of 're-creatures'
Registration required within the limited capacity of seats. Free entry.
Register here.
Afterwards it will be possible to access while seats last (show suitable for audiences over the age of 14).
Mattatoio, Roma
Piazza Orazio Giustiniani 4
Largo G. B. Marzi 10
25&26.07.2021
On the 26th, the performance will be followed by a conversation between Simone Aughterlony and Ilenia Caleo.
Simone Aughterlony & Hahn Rowe
'BIOFICTION'
Within the framework of re – creatures at Mattatoio, Istituto Svizzero is pleased to present Biofiction, a performance by artist Simone Aughterlony in collaboration with violinist and composer Hahn Rowe.
An unusual love story involving many players, an unexpected clearing in untamed nature, a close-up of human and non-human assemblages and their affections. Biofiction creates a new horizontal terrain that offers a plurality of beings without any ontological hierarchy. What may be considered an inadequate stimulus in daily life is explored for its specific and sensual qualities, revealing an irrational love of matter. The intimate relationship, the dance that evokes actions relating to work, pleasure, coexistence and simply "being with" rejects the codified division between nature and culture, male and female, and every other kind of binary vision. 
The practice spawns a queer conscience and builds a landscape that is both present and utopian. Understanding Biofiction as the narrative of a sexuality that does not yet exist – intriguing and challenging conventions and identifications – means that this choreographic work is an ongoing practice of forging the world.
For the first time in Rome, Biofiction, like Aughterlony's other works, triggers a dialogue between alternative forms of relationship in order to cause the emergence of new constellations as possibilities for the reconfiguration of a culture for being together.
Biofiction is co-produced with the support of Istituto Svizzero and it is part of re-creatures, curated by Ilaria Mancia.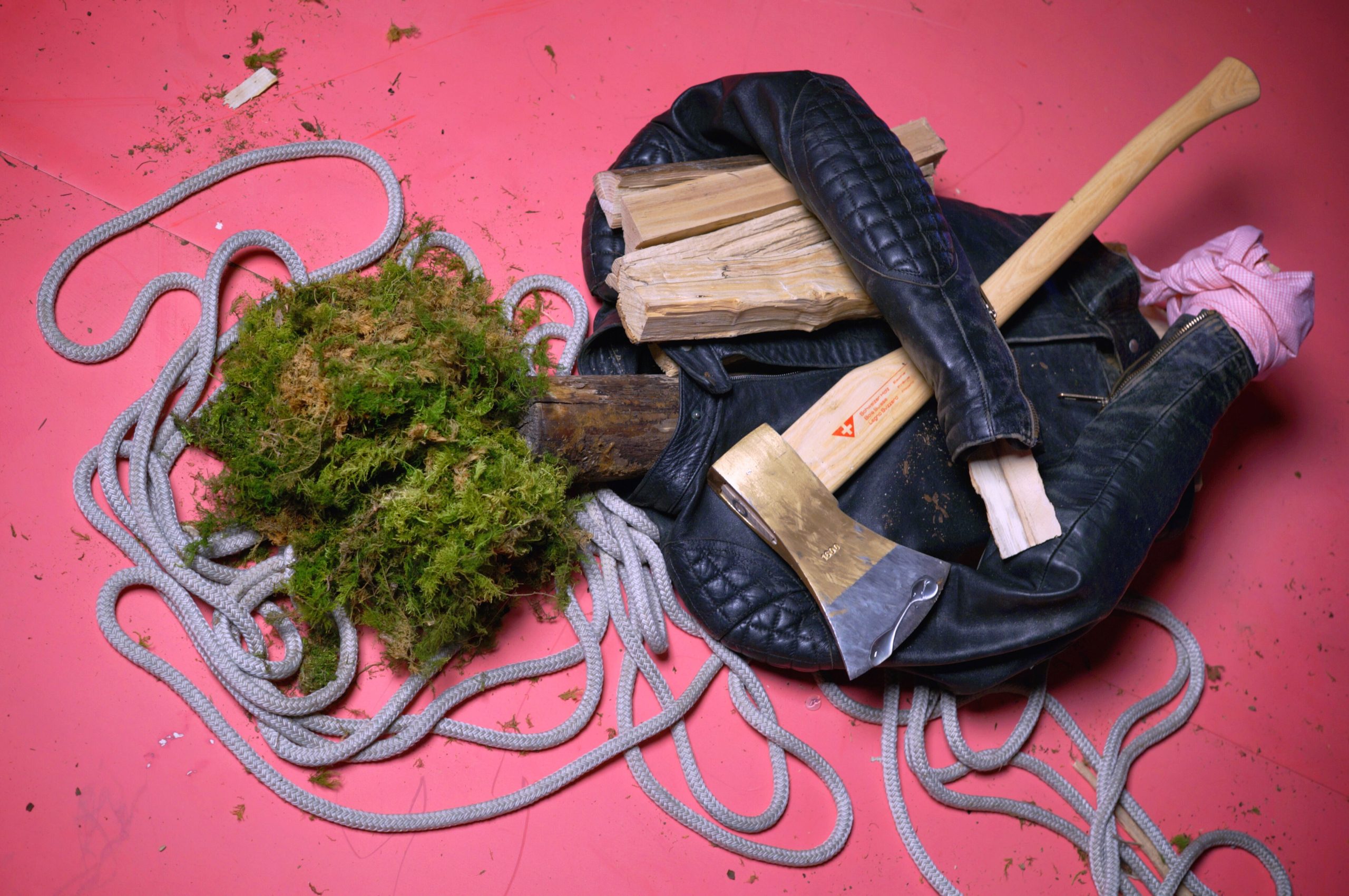 Simone Aughterlony, an independent artist who lives in Zurich and Berlin, concerns himself with dance, performance and the visual arts. Simone  was the recipient of the Stadt Zürich Prize in 2011 and the BAK for best performer in 2015. Simone teaches at such academic institutions as the ZHdK and Manufacture in Lausanne, as well as devising and teaching experimental formats for the production and sharing of knowledge and skills.
Performance: Simone Aughterlony, Jen Rosenblit, Hahn Rowe
Concept: Simone Aughterlony
Live Music: Hahn Rowe
Dramaturgical advice: Saša Bozic, Jorge León
Costume: Judith Steinmann
Light Design: Florian Bach
Technical Director: Ursula Degen
Production Management: Sina Kießling
Production: Simone Aughterlony / Imbricated Real
Coproduction: Gessnerallee Zurich, HAU Hebbel am Ufer Berlin, Künstlerhaus Mousonturm Frankfurt, Theater Freiburg
Supported by: the NATIONALES PERFORMANCE NETZ (NPN) Coproduction Fund for Dance, funded by the Federal Government Commissioner for Culture and the Media upon a decision of the German Bundestag.
Stadt Zürich Kultur, Kanton Zürich Fachstelle Kultur and Swiss Arts Council Pro Helvetia