Performance, Vortrag, Milano
Category
Performance, Vortrag
The conversation will take place on the 05.09.2021 at H16:30, at Spazio Maiocchi, Via Achille Maiocchi 7, Milan.
THE EVENT IS SOLD OUT. 
Hans Ulrich Obrist in conversation with Valerio Olgiati
On the occasion of Salone del Mobile 2021, Kaleidoscope Magazine presents OFFICE GOALS, a public event exploring contemporary methodologies of working, which expands on the trend report of the same title featured in the magazine's latest issue.
Stepping out of the magazine's front cover, super curator Hans Ulrich Obrist hosts a public conversation with Valerio Olgiati, the award-winning Swiss architect who has reached cult status internationally with radical, conceptually rigorous projects. 
The visitor will be greeted in the courtyard of the space by a billboard by American artist and art director Hassan Rahim, inspired by Archizoom and Superstudio's disruptive "Superarchitecture"; while in the gallery space, an installation by NYC-based architecture firm ANY will explore the semiotics and symbology of Manhattan's skyscrapers, intended as decadent sites of production and organized labor.
Drinks will be served after the talk, and artist/DJ Juliana Huxtable will perform from H18:30 to H20:30 with a set inspired by office soundscapes.
This event is supported by Istituto Svizzero.
Biographies:
Since his first show, World Soup, which he curated in his kitchen in 1991 when he was twenty-three years old, Hans Ulrich Obrist has staged more than three hundred exhibitions internationally, and authored several books including Ways of Curating; A Brief History of Curating; A Brief History of New Music; Everything You Always Wanted to Ask About Curating But Were Afraid to Ask; and nearly thirty volumes of his "Conversation Series" of interviews with contemporary artists. He is the Artistic Director of the Serpentine Galleries, London.
Valerio Olgiati studied architecture at ETH Zurich. His most important buildings include the residential complex Schleife in Zug, Switzerland; the Museum of Contemporary Art in Perm, Russia; the Pearling Path Visitors Center in Bahrain; the Céline Flagship Store in Miami; and Villa Além in Portugal. He is now planning a creative campus for Kanye West in Wyoming. Among other academic engagements he led the Kenzo Tange Chair at Harvard University in 2009. Since 2002 he has been a Full Professor at the Architecture Academy in Mendrisio.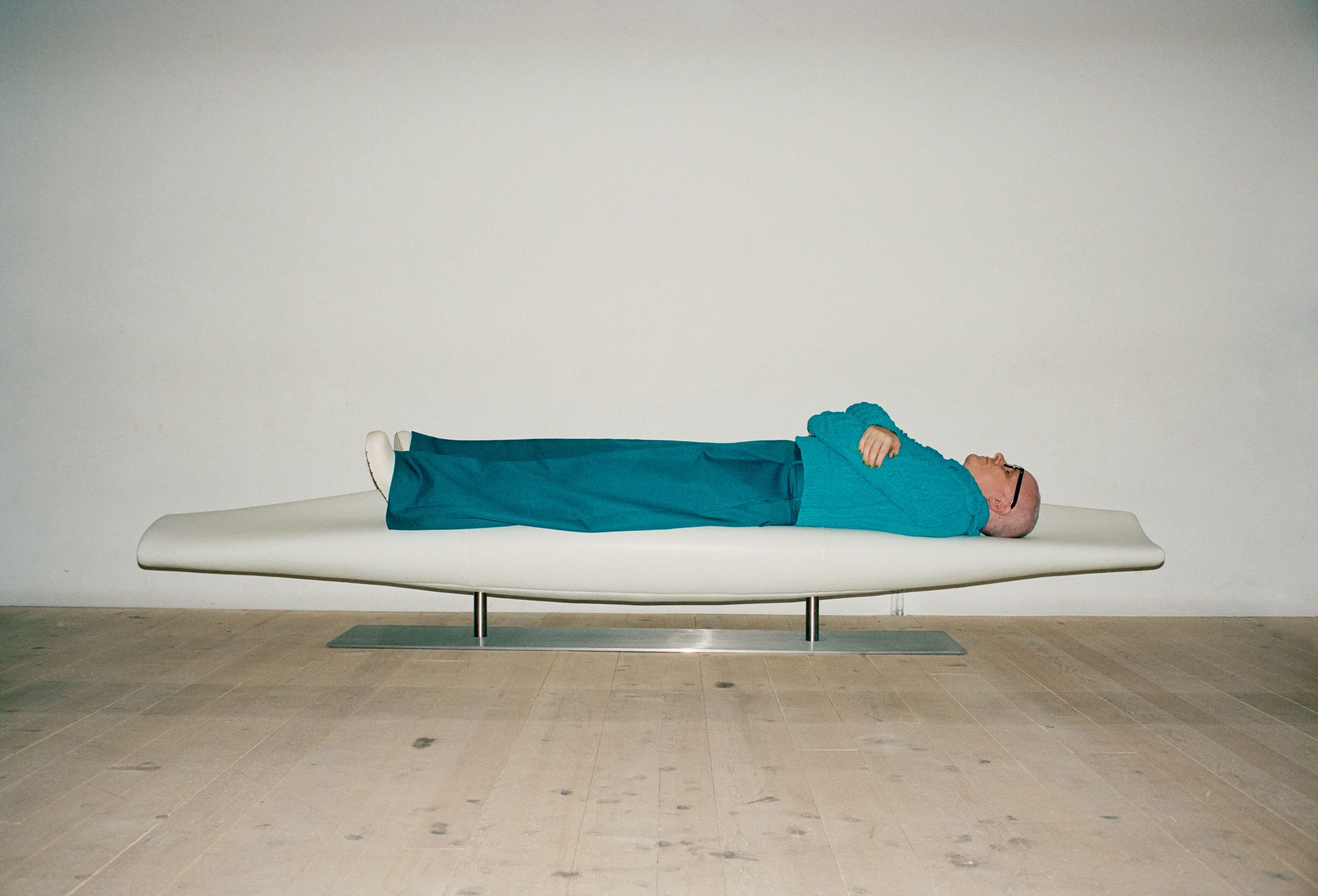 In accordance with current regulations, the public is required to present a Covid Green Certificate at the entrance in order to access the event. This includes one of the following:
• You have received the anti-COVID-19 vaccination, with proof that you have received the first dose of vaccine at least 15 days previously or that you have completed the vaccination cycle;
• Recovery from COVID-19 within 6 months prior to the date of the event;
• Present a rapid antigenic or molecular test with a negative result within 48 hours prior to admission.