Kunst, Performance, Venezia - Palazzo Trevisan degli Ulivi
H14:30-15:30
Collateral Event of the Biennale Architettura 2021
Location
Venezia - Palazzo Trevisan degli Ulivi
Category
Kunst, Performance
Information
H14:30-15:30
Collateral Event of the Biennale Architettura 2021
Palazzo Trevisan degli Ulivi
Dorsoduro 810, Venice
Register at biennials@prohelvetia.ch until 19 November 2021 (limited number of participants).
Camouflage in the landscape
Istituto Svizzero presents a performance by Davide-Christelle Sanvee, curated by Gioia Dal Molin (Head Curator Istituto Svizzero).
How does the history of places and architecture impact our bodies and our notion of belonging – to a group, to a country, to a space? Investigating the invisibility of individuals in public space, Davide-Christelle Sanvee hunts for architectural, behavioural, and gestural elements to create scenographies that fully surround her spectators. To activate these new spaces, she uses historical and collective memory as well as performative actions built around political and social realities. In the context of the Salon Suisse, she is developing a new performance which, based on the social and political peculiarities of Venice and the Palazzo Trevisan, manifests itself as a kind of camouflage in the landscape.
The event is presented within the framework of the Salon Suisse 2021, titled Bodily Encounters. It is an official Collateral Event of the Biennale Architettura 2021 organised by the Swiss Arts Council Pro Helvetia. It offers a series of lectures, talks, performances, and cultural events.
Biographies: 
Davide-Christelle Sanvee (*1993) is a performance artist who focuses on spaces and staging. After a bachelor's degree in visuals arts at HEAD Geneva (2016), she obtained her master's degree at the Sandberg Institute in Amsterdam (2019). Her work has been featured across Switzerland as well as internationally, including at the Fondation Ricard in Paris, DeSchool in Amsterdam and Candyland in Stockholm. She won the Swiss Performance Award in 2019 with her performance Le ich dans nicht.
Gioia Dal Molin is Head Curator at the Istituto Svizzero in Rome, Milan and Palermo.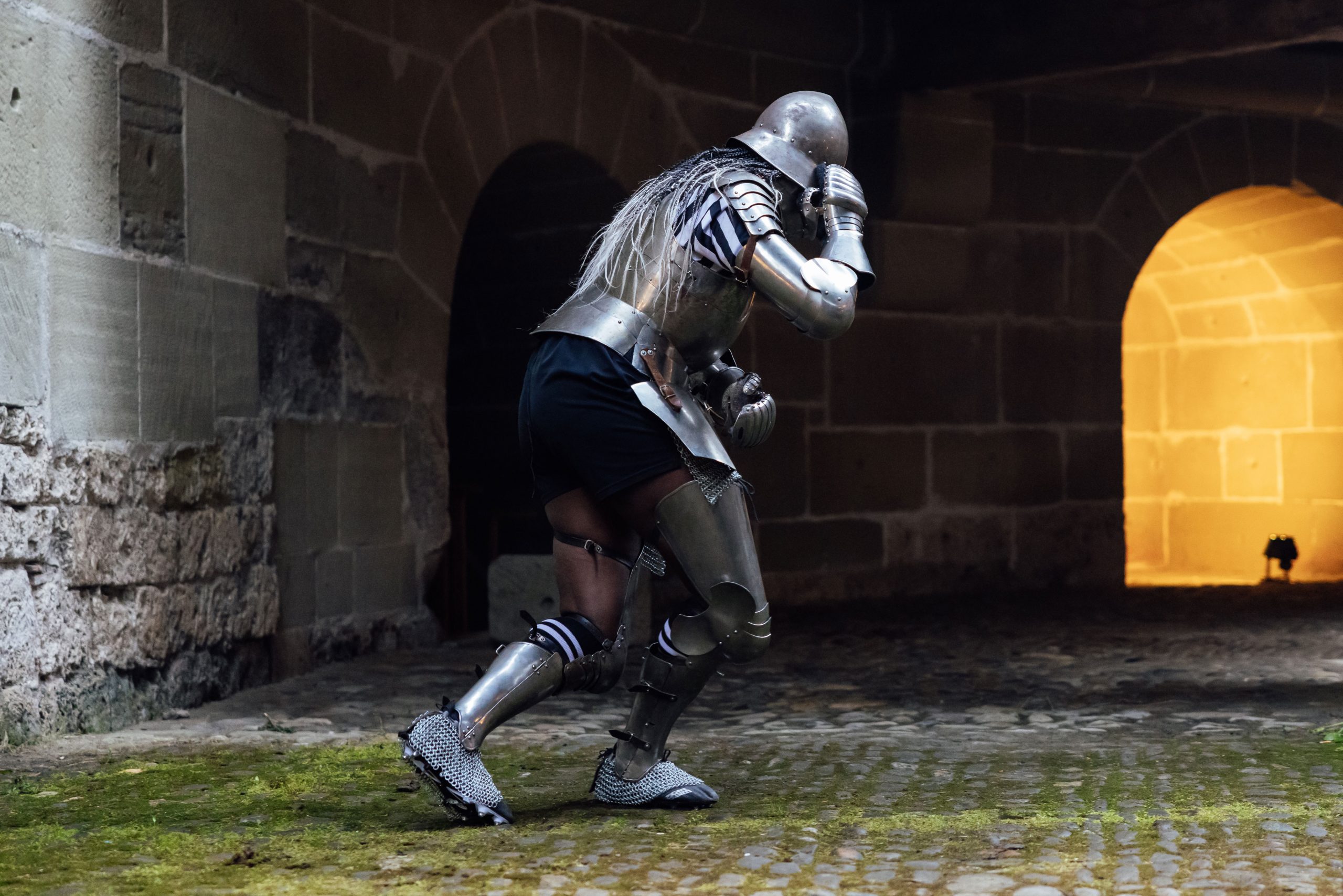 In accordance with current regulations, the public is required to present a Covid Green Certificate at the entrance in order to access the event. This includes one of the following:
• You have received the anti-COVID-19 vaccination, with proof that you have received the first dose of vaccine at least 15 days previously or that you have completed the vaccination cycle;
• Recovery from COVID-19 within 6 months prior to the date of the event;
• Present a rapid antigenic or molecular test with a negative result within 48 hours prior to admission.