Konzert, Präsentation, Residenzen, Roma
H21:00
Entrance: Via Ludovisi 48
Registration required
Category
Konzert, Präsentation, Residenzen
Information
H21:00
Entrance: Via Ludovisi 48
Registration required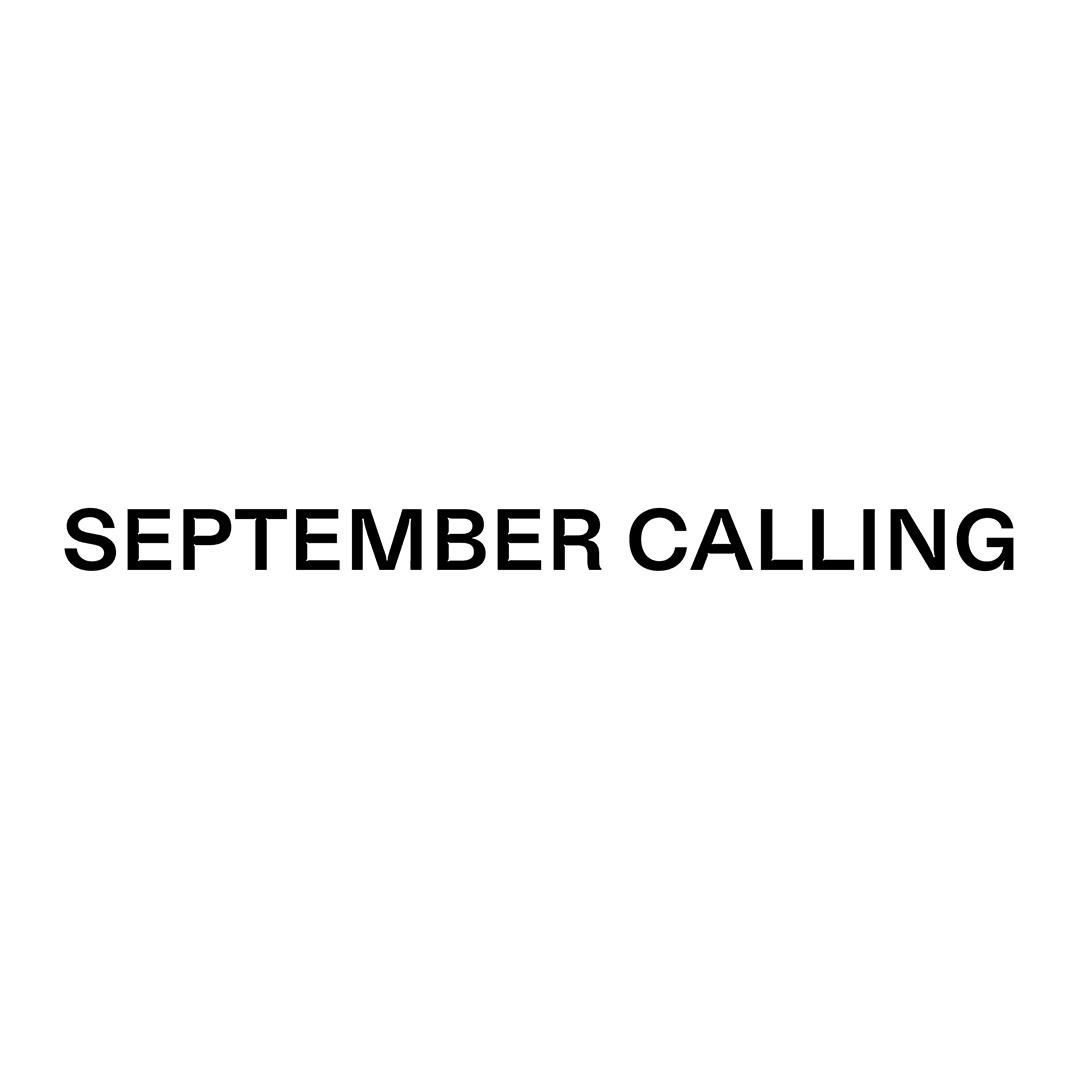 Istituto Svizzero celebrates the new academic year and the arrival of our new Fellows with an evening of public concerts in the garden of Villa Maraini. This powerful musical programme, conceived with Montreux Jazz Artists Foundation, features emerging talents NNAVY, Kety Fusco and Inude. Join us for a special night of great music and upbeat atmospheres…
Istituto Svizzero has selected for this year seven artists and seven researchers in the fields of visual arts, writing, history and theory of architecture, archaeology, history of religions, political science, history of art for its transdisciplinary residency programme Roma Calling, and a designer and two researchers in history and theory of architecture for its residency programme Milano Calling. The programmes are built on research, creation, and development of different disciplines and scientific practices. Running parallel to these, Palermo Calling, a programme of specific residencies: a performer and choreographer and an archaeologist will be hosted at Palazzo Butera in Palermo for three months.
On 24th of September, all 2021/2022 Fellows will present in Rome, to the invitees, their ongoing research projects. September Calling will then open its doors to the public, with a concert in the garden of Istituto Svizzero.
On the occasion of the evening of presentation of 2021/2022 Fellows, Story Line (2021), a site-specific installation by artist Latifa Echakhch, will be inaugurated.
Programme & Line-up:
Fellows presentation (only by personal invitation)
H21:00 Concert – free entry, sign-up here.
Musical selection in collaboration with Montreux Jazz Artists Foundation.
NNAVY
Kety Fusco
Inude
Food and beverages will be available for purchase according to current health regulations.
Different time slots are provided in order to avoid gatherings. For security reasons, each participant must provide personal details for the online bookings on Eventbrite. Multiple registrations with the same name are not permitted. 
Musicians:
Originally from Burundi, NNAVY is an emerging artist living in Switzerland. From a young age, she had a strong interest in the world of music. The themes covered in her music reflect her experience and the daily worries of life. Touches of her influences such as Daniel Caesar, Tom Misch, Jordan Rakei, Refs, FKJ, Nina Simone and many others can be found in all of her tracks.
Switzerland-based Kety Fusco has developed a unique sound through the vision of a new harp, searching for non-traditional sounds you would never expect to hear from a harp. She works with Delta electric harps from Salvi Harps, who have chosen Kety as their official ambassador. Kety Fusco's harp and technology exploration started with her successful debut album DAZED (Universal distribution) described by Swiss critics as "a rare breed". With DAZED, Kety indeed chose not to follow the tradition of harpists who discover the harp through classic reverbs and loops: she forges a new artistic identity for the harp basing her sound system, for example, with sounds of a vinyl scratched on metal strings, some objects hit on the soundboard of the pre-sampled classical harp, and analog effects manipulated live. Kety Fusco has more than 80 concerts all over Europe, and is working on the world's first library of non-traditional harp sounds. DAZED, her first LP, is out in 2020 in collaboration with one half of Peter Kernel, Aris Basseti (Swiss Music Prize), on co-writing and production. International collaborations follow with Italian electronica genius Clap! Clap! and one and only piano virtuoso: Lubomyr Melnyk.
Inude is the moniker of an electronic trio born in the south of Italy in 2014. The deep musical souls of Giacomo, Flavio and Francesco blend into a fine electronic made by warm and enveloping sounds, strings, spacey guitars and romanticism. After the release of their first Ep Love is in the Eyes of Animals in 2016, they played in various festivals in Italy, sharing the stage with national and international artists. After two years of touring they needed to unwind, so they decided to spend the autumn in a tiny house on the hills surrounded by woods, where their first LP Clara Tesla came alive. In February 2020, after only 10 gigs, Clara Tesla tour was suspended due to pandemic but the beginning of the spring gave Inude new source of energies leading them to write new music. The first result of these writing sessions was We Share, a charming alt-pop song which was listed on 6 Spotify New Music Friday playlists. Follow-up single Ballad1 received praise from Earmilk, among others.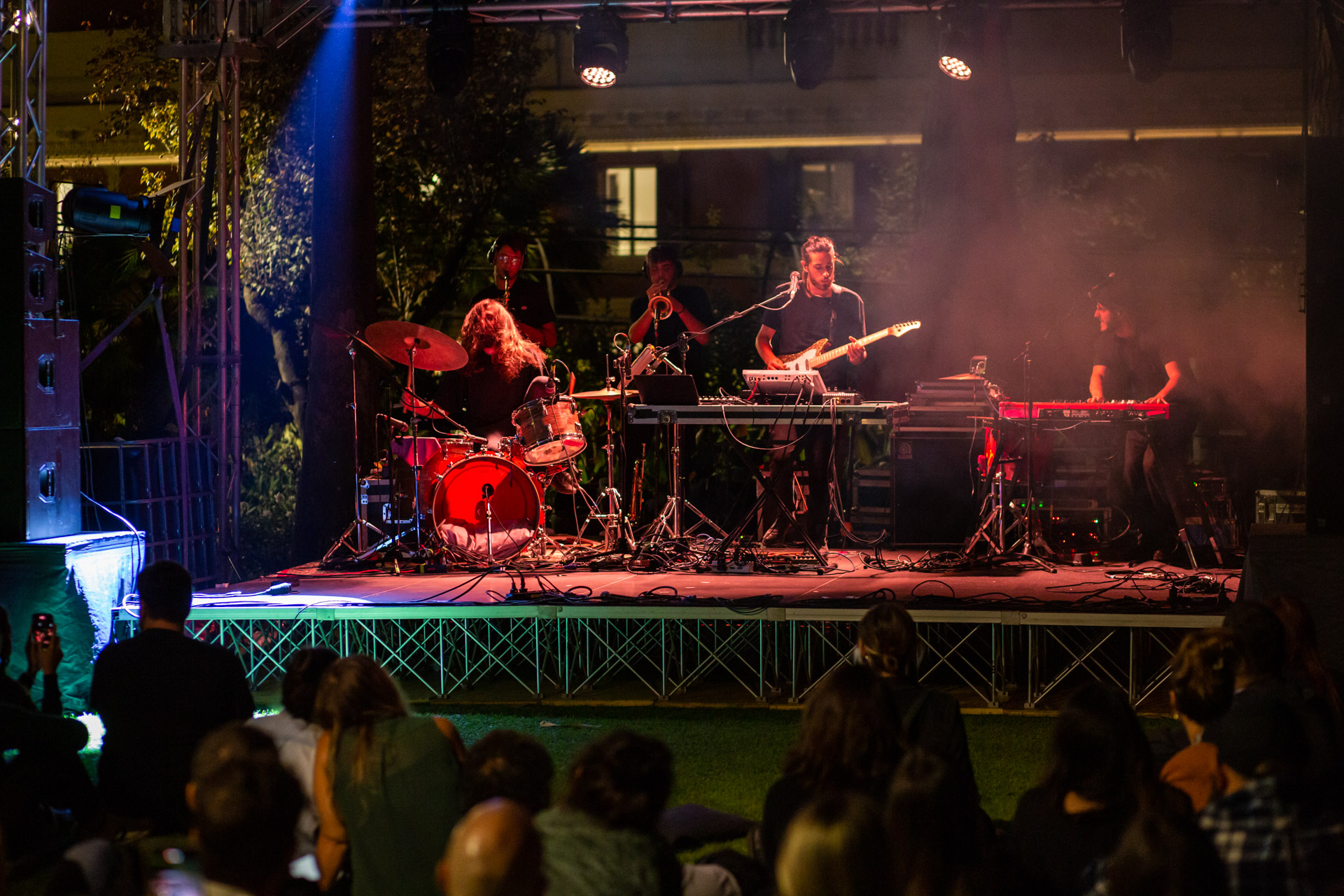 In accordance with current regulations, the public is required to present a Covid Green Certificate at the entrance in order to access the event. This includes one of the following:
• You have received the anti-COVID-19 vaccination, with proof that you have received the first dose of vaccine at least 15 days previously or that you have completed the vaccination cycle;
• Recovery from COVID-19 within 6 months prior to the date of the event;
• Present a rapid antigenic or molecular test with a negative result within 48 hours prior to admission.
ROMA CALLING 2021/2022
Ilyas Azouzi (History and theory of architecture)
Ilyas Azouzi (1990) received an MA in History of Art from Lausanne University and an MA in History and Theory of Architecture from the Bartlett School of Architecture (UCL). Since 2018, he has been studying for his PhD at University College London, where he teaches urban geography and history. His thesis focuses on the role of architectural theory in fascist colonial policy and the manipulation of urbanism during the Italian imperial expansion (1936-1943). In Rome he will continue his work on interdisciplinary postcolonial research that reflects his interest for architecture, urbanism and political and intellectual history.
Caroline Bridel (Archaeology, history of Religion)
Caroline Bridel (1993) holds an MA in Classical Archaeology and Sciences of Antiquity from the University of Geneva. As a PhD student at the University of Freiburg, her thesis contributes to an FSN Eccellenza research project. Her research focuses on the manufacturing processes of Christian iconography in relation to image production and texts from Late Antiquity. Through an approach combining archaeology and iconography, in Rome she will complete her research on the definition of the Christian images and their contexts.
Martin Chramosta (Visual Arts)
Martin Chramosta (1982) studied at HGK Basel. He teaches at the School of Design of Basel and is guest lecturer at the University of Applied Arts Vienna. Chramosta mainly works in the field of sculpture, drawing and performance. He has been awarded a number of prizes and scholarships including the Riehen Art Prize, the Basel Art Credit and the Pro Helvetia scholarship. In Rome he will start a research for a new series of sculptures focusing on artificial landscapes that will be created in the city, as well as Italy and the Mediterranean.
Ilaria Gullo (Archaeology)
Ilaria Gullo (1989) received an MA in Classical Archaeology and History of Antiquity from the University of Zurich. A PhD student in Classical Archaeology at the University of Basel, her thesis is part of the FNS Investigating Colonial Identity project. Her research deals with funeral rites in the VI century B.C. in Sibaritide (North-eastern Calabria) on the basis of finds in the Macchiabate necropolis (Francavilla Marittima, CS). In Rome she will continue her project investigating the socio-cultural dynamics of that area and the identity of its community through the study of their funeral rites.
Mathilde Jaccard (Art History)
Mathilde Jaccard (1995) earned a BA in History of Art and Cultural Anthropology from the University of Basel and an MA in History of Art from the University of Freiburg. Her doctoral thesis at the University of Geneva is part of the FNS project De la restauration comme fabrique des origines, Une histoire matérielle et politique de l'art à la Renaissance italienne. In Rome she will continue her research focusing on the management of the Etruscan heritage in Italy during the XV and XVI centuries.
Emma Letizia Jones (History and theory of architecture)
Emma Letizia Jones (1985) received an MA from the University of Sydney, an MA from the AA School of Architecture in London and a PhD from the University of Zurich. She is a former lecturer at the Institute of History and Theory of Architecture at ETH Zurich. She is currently a post-doctoral FNS research fellow at the V&A Museum London. In Rome she will work on her project Built by the Book, which explores the 19th-century Rome of the Irishman James Alipius Goold, a patron of architecture and the first Archbishop of Melbourne.
Marta Margnetti & Giada Olivotto (Visual Arts, Curating)
Marta Margnetti (1989) is an artist focusing on the creation of domestic geographies and imagined places that challenge one's perception scale. Giada Olivotto (1990) is a curator and co-director of the Sonnenstube off-space, a member of PlattformPlattform and founder of Residenza La Fornace. Both inspired by the themes of magic realism and feminist practices, in Rome they will work on the project Fattucchiere: through a collaboration with artists, they will implement daily acts of resistance.
Lou Masduraud (Visual Arts)
Lou Masduraud (1990) lives and works in Geneva, where she creates her artistic, critical and feminist work. She received an MA in Fine Arts from HEAD, Geneva, and participated in the post-graduate research programme of ENSBA, Lyon, from 2017 to 2019. Her artistic practice delves into the mechanisms of power, desire and emancipation. In Rome she will develop a project on public fountains as symbols of political life.
Reto Müller (Visual Arts)
Reto Müller (1984) studied at the School of Horticulture in Koppigen, at the École Internationale de Théâtre Jacques Lecoq (Paris), and the École cantonale d'Art du Valais in Sierre. His sculptures, installations and films deal with the dichotomy between real, imaginary and mythological space. Given his interest in the alteration of the physical states of being and matter, in Rome he will devote himself to the production of new works by studying geology, architecture and Etruscan jewellery.
Bruno Pellegrino (Writing)
Bruno Pellegrino (1988) is the author of three books published by Éditions Zoé: Comme Atlas (2015), Là-bas, août est un mois d'automne (2018), winner of the Prix Alice Rivaz, the Prix Écritures & Spiritualités and the Prix François Mauriac of the French Academy, and Dans la ville provisoire (2021). He is a member of the literary collective AJAR. In Rome he will focus on his next novel about a pianist living between Switzerland, Italy and the United States.
Ari Ray (Political Science)
Ari Ray (1991) completed her PhD at the University of Zurich. During her PhD she was Visiting Researcher at Stanford University and at the Hertie School of Governance, besides being a Max Weber Fellow at the European University Institute of Florence (2019/2020). She currently is post-doctoral researcher at the University of Geneva, with her work delving into social inequality and the development of economic policies in advanced systems. In Rome she will work on a book project exploring class representation in contemporary Italian politics.
Vanessa Safavi (Visual Arts)
Vanessa Safavi (1980) earned her BA from ECAL, Lausanne, and her MA from HEAD, Geneva. Her work mainly revolves around sculpture and installation, but also, photography, video and sound. Her artistic practice explores the present-day identity of the human body in relation to technology. Fascinated by anatomy, neuroscience and psychoanalysis, in Rome she will continue her research based on the notion of sculpture as an extension of the human body and anatomy.
Jasper Van Parys (History and theory of architecture)
Jasper Van Parys (1995) studied architectural engineering at the University of Ghent, winning the Royal Dutch Archaeological Association (KNOB) award with his final dissertation. He was assistant professor at the University of Ghent and a resident at the Belgian Academy of Rome. He is currently a PhD student at the Institute for the History and Theory of Architecture at ETH Zurich. In Rome he will study how the city's catacombs played a key role in the theorization of Catholic Church architecture in the modern era.
MILANO CALLING 2021/2022
Rafael Kouto (Fashion, Textile Design)
Rafael Kouto (1990) lives and works between Losone and Zurich. He studied at FHNW in Basel, and earned his MA in Fashion Matters from the Sandberg Institute of Amsterdam. He is a fashion and textile designer as well as a researcher seeking upcycling methods. He has worked for Alexander McQueen, Maison Margiela and Ethical Fashion Initiative. He has won several prizes and awards and has founded the eponymous fashion brand, of which he is the creative director. In Milan he will focus on the development of participative projects linked to sustainability in textile production.
Davide Spina (History and theory of architecture)
Davide Spina (1983) holds an MA in History of Architecture from the Bartlett School of Architecture (UCL) and a PhD from ETH in Zurich, where he currently works as a scientific assistant. Spina was awarded the Collection Research Scholarship at CCA, was Visiting Scholar at Columbia GSAPP and a fellow at the Istituto Svizzero in Rome (2018/2019). At ETH he coordinates The Architecture of Research, an annual symposium on research methods. In Milan he will continue his project exploring the links between architecture, television and politics in the age of Craxi and Berlusconi.
Gerlinde Verhaeghe (History and theory of architecture)
Gerlinde Verhaeghe (1986) received an MA in History of Architecture from the Bartlett School of Architecture (UCL) and an MA in Architecture from KU Leuven Faculty of Architecture, where she also worked as a research assistant. She has worked as an architect for various architectural firms in Europe and has written articles for the Belgian architecture magazine A+. Since 2018 she has conducted doctoral research at the Institute of History and Theory of Architecture of ETH, Zurich. In Milan she will continue her research on the Turin architect Carlo Mollino.
PALERMO CALLING 2021
Adaline Anobile (Performance, choreography)
Adaline Anobile (1981) is a performance artist and choreographer. She completed an MA in Textile Design at La Cambre Visual Arts School of Brussels and received an MA in Choreography from the National Choreographic Center of Montpellier. Her recent works include See that My Grave is Kept Clean, presented at the far° festival in Nyon. In Palermo she will delve into the notion of dream and clairvoyance to create new forms of imagery.
Marie Drielsma (Archaeology)
Marie Drielsma (1993) studied Classical Archaeology at the University of Geneva, where she is now working on a thesis in collaboration with the University of Catania with the support of a FNS Scholarship. In her PhD studies she focuses on Hellenistic and Roman lamps from several Sicilian sites. In Palermo her research will focus on lamps found in various archaeological sites in the Western part of the Mediterranean basin.