Dates
09.12.2020
17.12.2020
Rosa & Louise. A Feminist Manifest in Dialogues
Text: Ariane Koch & Sarina Scheidegger
Typography: Kambiz Shafei
Since 2013 the artists and writers Ariane Koch and Sarina Scheidegger have been working on Rosa & Louise. A Feminist Manifest in Dialogues. Following in the footsteps of feminist theories and discourses and on the basis of dialogical, collaborative writing and 'rewriting', Rosa & Louise is constantly growing and changing, manifesting itself as a performance on the one hand, and as posters in public space on the other.
For the Istituto Svizzero, Ariane Koch and Sarina Scheidegger have added two new posters to the 12-part poster series and translated passages into Italian. From 9 December, the posters will be hung in the urban space of Rome and along the walls of Villa Maraini.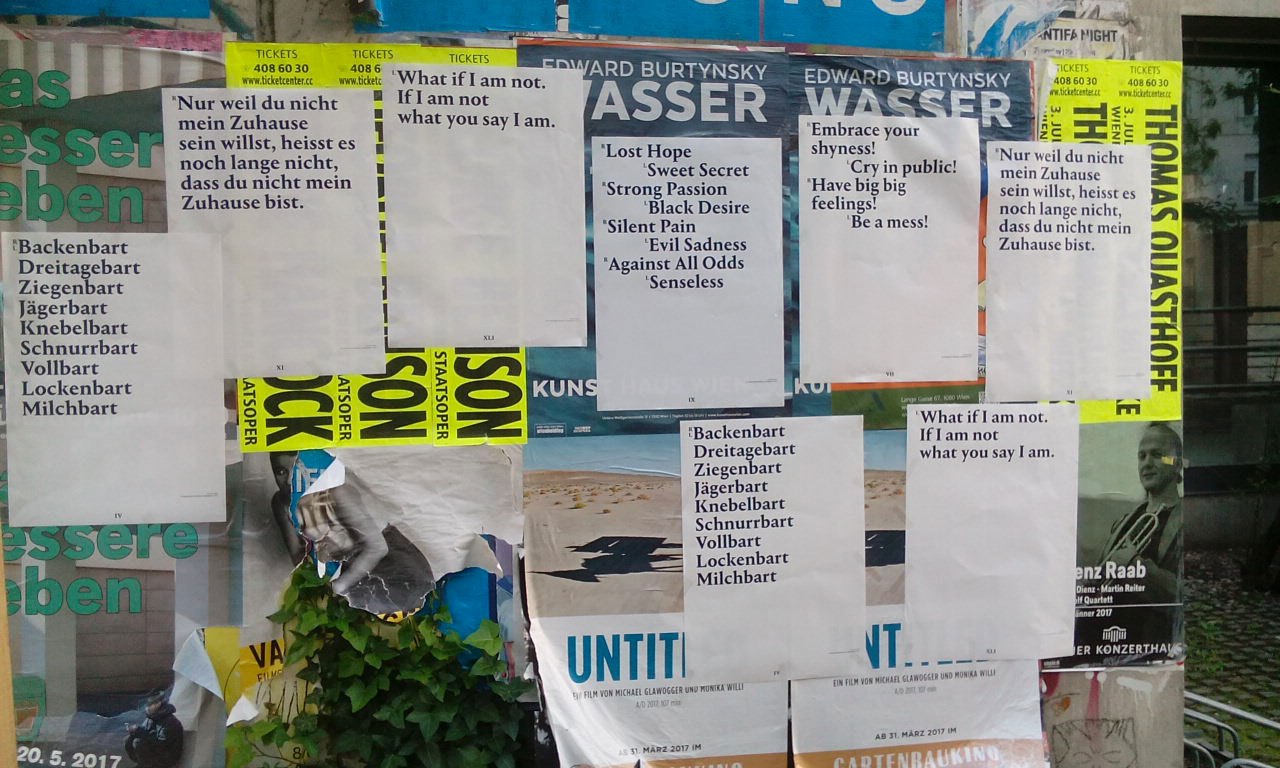 Since 2012, Ariane Koch and Sarina Scheidegger have been working together in the field of performance. They write collaboratively on scripts and scores that are then interpreted by performers. The performances are shown in various places and often being interfered with printed matters into the public space. They refuse to document their work with visualizations because their main interest lies in the ephemeral moment of the performance itself. Furthermore, the narration of and around the performances, told by the audience that at the same time is the witnesses of their work, is an essential component in their artistic practise. The oral narrative, the performative reproduction of the work, as well as the expandend authorship are a central part of the mediation.
Their work was shown among others at Fotomuseum Winterthur (Winterthur), Aargauer Kunsthaus (Aarau), Kunstraum Niederösterreich (Wien), Theater Is A Must (Alexandria), Swiss Art Awards (Basel), Kunsthalle Basel (Basel), Kaserne Basel (Basel), Haus der Kulturen der Welt (Berlin), IPA Performancefestival (Istanbul).
SAVE THE DATE
Registrieren Sie sich für diese Veranstaltung, um eine Erinnerungsnachricht zu erhalten