Concert, Roma
Casa del Jazz – viale di Porta Ardeatina 55
H21:00
Informazioni
Biografia
Alchimia album
Information
Casa del Jazz – viale di Porta Ardeatina 55
H21:00
Lucas Niggli – batteria, percussioni – alla Casa del Jazz.
Lucas Niggli è uno dei batteristi più ricercati d'Europa, che in trent'anni di attività ha suonato con innumerevoli progetti pioneristici, in formazioni spesso al confine tra jazz, nuova musica, rock e improvvisazione.
In Italia per due concerti esclusivi, Niggli presenta il suo recente progetto solista, Alchemia Garden, venerdì 8 marzo a Venezia e sabato 9 marzo a Roma, alla Casa del Jazz.
Alchemia Garden è un vero e proprio giardino di percussioni, un ecosistema pulsante e brulicante di ritmi e timbri. Al centro, come uno sciamano contemporaneo, Lucas Niggli, fantasioso evocatore di spiriti e vibrazioni, giardiniere che si prende cura di ogni gemma, che guida il trasformarsi naturale del suono in intricate e affascianti volute.
Mescolando organico e scientifico, spontaneità naturale e sapiente dominio degli elementi, in Alchemia Garden Niggli è la sua stessa orchestra, fa suonare la batteria come un centinaio di tamburi pulsanti, tra esplosioni ritmiche e attenzione alle sfumature.
In collaborazione con Casa del Jazz e Fondazione Musica per Roma,  New Echoes – Rassegna di Nuova Musica Svizzera a Venezia sostenuta da Consolato generale di Svizzera a Milano e Fondazione svizzera per la cultura Pro Helvetia.
Biglietti in vendita presso la Casa del Jazz.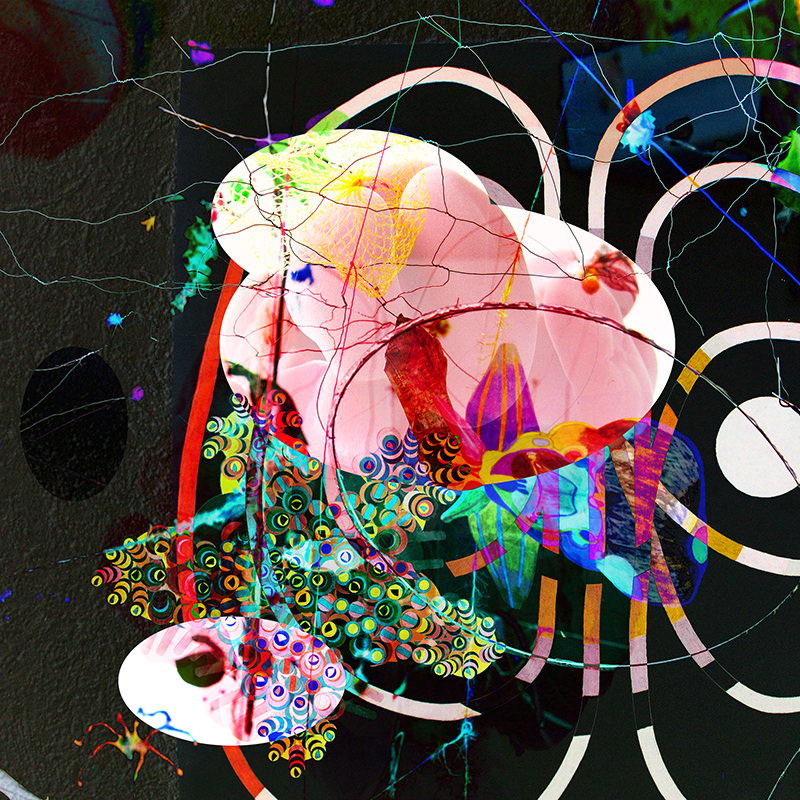 Lucas Niggli è nato nel 1968 in Camerun, dove ha vissuto per parte dell'infanzia prima di trasferirsi in Svizzera, dove ora risiede.
La sua affinità con la musica, soprattutto con gli strumenti a percussione, nasce in giovane età.
Tra il 1987 e il 1995 ha suonato con la formazione sperimentale new jazz Kieloor Entartet, per poi assumere la direzione dell'etichetta svizzera alternativa UNIT-Records fino al 1998; è stato presidente del Sindacato Musica Svizzera (SMS) e membro della direzione del WIM (Werkstatt für Improvisierte Musik, a Zurigo).
Nel 1995 ha fondato la band avant-core Steamboat Switzerland con Dominik Blum e Marino Pliakas, con cui realizza 4 cd, 2 vinili e suona in più di 150 concerti. Lucas Niggli's Zoom viene fondato nel 1999 (con Nils Wogram e Philipp Schaufelberger) e solca i parchi dei maggiori festival europei. Come estensione di questo trio, Niggli fonda Big Zoom, un quintetto con Claudio Puntin e Peter Herbert.
Dal 2002 suona regolarmente nel Piano Trio con Jacques Demierre e Barry Guy. Dal 1994 Lucas Niggli collabora con Pierre Favre, sia in duo sia in diverse band – tra queste Singing Drums, European Chamber Ensemble, The Drummers. Dal 2006 ha composto e performato con il quartetto di batteria Beat Bag Bohemia [con Kesivan Naidoo (SA), RolandoLamussene (MZ), and Peter Conradin Zumthor (CH)]. Il duo Black Lotos con Xu Fengxia è un altro progetto di lungo corso, come il duo con Peter Conradin Zumthor. Dal 2011 il Trio Biondini – Godard – Niggli con Luciano Biondini e Michel Godard si esibisce in tutta Europa e ha all'attivo due cd usciti per Intakt Records. Dal 2013 è regolarmente coinvolto in progetti con il Trio Klick con Fritz Hauser e P.C. Zumthor e in duo con il cantante svizzero Andreas Schaerer.
Lucas Niggli è sempre stato musicalmente attivo. Si è esibito in tutta Europa con diversi musicisti, suonato in Russia e in America, Egitto e Canada, Cina e Sudafrica e molti altri paesi e in alcuni dei maggiori festival internazionali. Si è confrontato con tutti gli ambiti musicali: dall'esecuzione di composizioni contemporanee di David Dramm, Michael Werthmüller, Felix Profos, Sam Hayden, Kagel, Polanski, Cage, o Rzewski; all'improvvisazione (si esibisce regolarmente al Werkstatt für Improvisierte Musik di Zurigo); alle collaborazioni con diverse band svizzere.
Nel corso della sua carriera, Lucas Niggli ha lavorato con diversi musicisti e artisti internazionali, come Barry Guy, John Cale, Pierre Favre, Butch Morris, Trevor Watts, Fred Frith, Hans Koch, Peter Kowald, Peter Waters, Samul Nori, Tom Cora, Ikue Mori, Tenko, Michel Doneda, Michel Wintsch, Collegium Novum, Urs Leimgruber, Arkadij Shilkloper, Jean-Luis Matinier, Martin Schütz, Irène Schweizer, Susanne Abbuehl, Wu Wei, Phil Minton, il regista Peter Mettler, Erika Stucky, ARTE Quartet, Andrew Cyrille, Andreas Schaerer, Tim Berne e molti altri.