Book launch, Talk, Milano - Castello Sforzesco - Sala Viscontea
Location
Milano - Castello Sforzesco - Sala Viscontea
Category
Book launch, Talk
Istituto Svizzero, in collaboration with marcos y marcos, presents the meeting Ci può sentire stranieri tra gli alberi? (Can you feel foreigners among the trees?) which will see the writer Usama Al Shahmani talking about himself in dialogue with Alessandro Zaccuri.
The encounter takes place within the framework of BookCity Milano.
Usama Al Shahmani is the author of In terra straniera gli alberi parlano arabo, published by marcos y marcos.
For more information and registration click here.
Summary:
In Iraq he dreamed of dignity and peace; the violence of the regime repels him far away. In the most difficult moments his feet take him to the woods. Walking on stones, he rediscovers the slow rhythm of his land. The trees that greet him in the Swiss Alps are not the date palms or fairy-tale pomegranates of his grandmother, yet they speak his language. They speak the Arabic of poetry, of calligraphy, not the Arabic of violence and lies. When his brother Ali, who has chosen to stay in Baghdad, disappears, the generous trunk of a spruce tree supports him in his dismay. And if there is a tree for uncertainty, and for death, there is also a tree for patience, for hope, a tree for dreams. The phone calls in Iraq, the anxiety for his brother, the ruinous chaos in which his country sinks even after the fall of Saddam, grind him like a giant mortar. Trees teach him to bend and move in the wind, to listen to himself; to retract his finger from the dust of the past and think of a new beginning.
Usama Al Shahmani: he was born in Baghdad in 1971, he has dedicated himself to Arabic literature and poetry, publishing several essays. Refugee in Switzerland also because of a play that harshly criticized the Iraqi regime, he translated into Arabic thinkers such as Schleiermacher and Habermas. Published in Zurich in 2018, In a Foreign Land Trees Speak Arabic has been reprinted ten times and earned a special mention from the Booksellers Association as one of the best books of the year.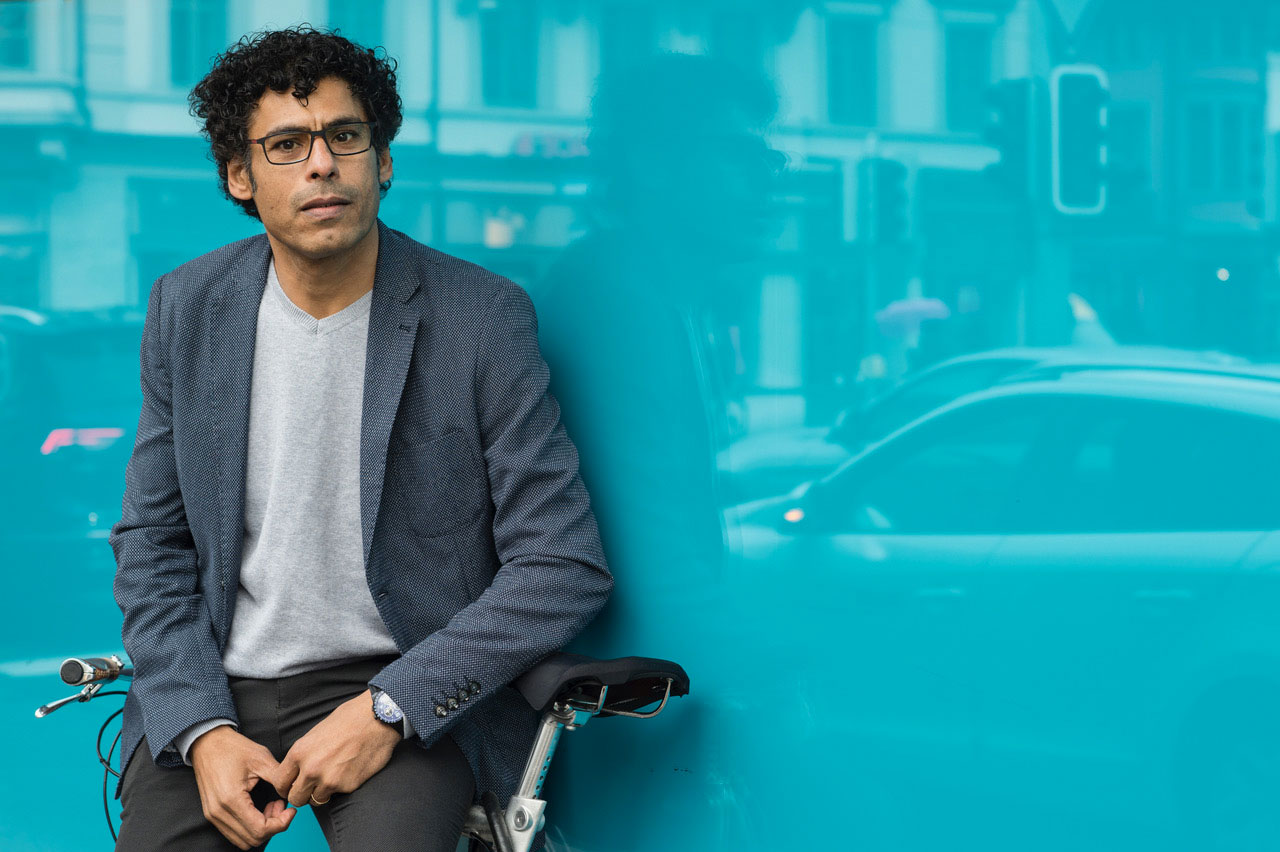 In accordance with current regulations, the public is required to present a Covid Green Certificate at the entrance in order to access the event. This includes one of the following:
• You have received the anti-COVID-19 vaccination, with proof that you have received the first dose of vaccine at least 15 days previously or that you have completed the vaccination cycle;
• Recovery from COVID-19 within 6 months prior to the date of the event;
• Present a rapid antigenic or molecular test with a negative result within 48 hours prior to admission.