Performance, Residencies, Roma
POSTPONED
Date to be determined
Introduction
Biographies
Category
Performance, Residencies
Information
POSTPONED
Date to be determined
S01E05 Fornever Forget. What traces do we leave?
An evening exploring notions of memory, time and legacy.
Artist Urs August Steiner, currently fellow at Istituto Svizzero, Roma 2019/20, invites for a happening in the historic rooms of Villa Maraini. S01E05 Fornever Forget is part of his long-term project Non Crystal, which brings together ideas around collective memories and individual legacy.
Steiner explores in his work the paths of science fiction into science laboratories, driven by the desire for immortality. He refers to cryonic projects in the Arizonian desert, where frozen bodies await their resurrection in a distant future from cold dream states.
The evening will end with a roundtable with readings by Swiss curator, artist and educator Elise Lammer and contributions by Italian philosopher Enrico Schirò.
In 2018, Lammer wrote an essay about atomic waste management. Titled "Merry Oblivion: Empathy vs. Curiosity" (ed. NERO), the text suggests that a paradoxical relationship between some of the humans' evolutionary traits rule over our crave for a universal sign system. Schirò on the other hand deals with the legacy of Jean Baudrillard within the current philosophical debates. As a parallel project, he is interested in the relation between autobiography and biopolitics, which he elaborates in the direction of a theory of "bio-auto-graphy".
Performers:
Eva Allenbach, Laura Garofoli, Nexus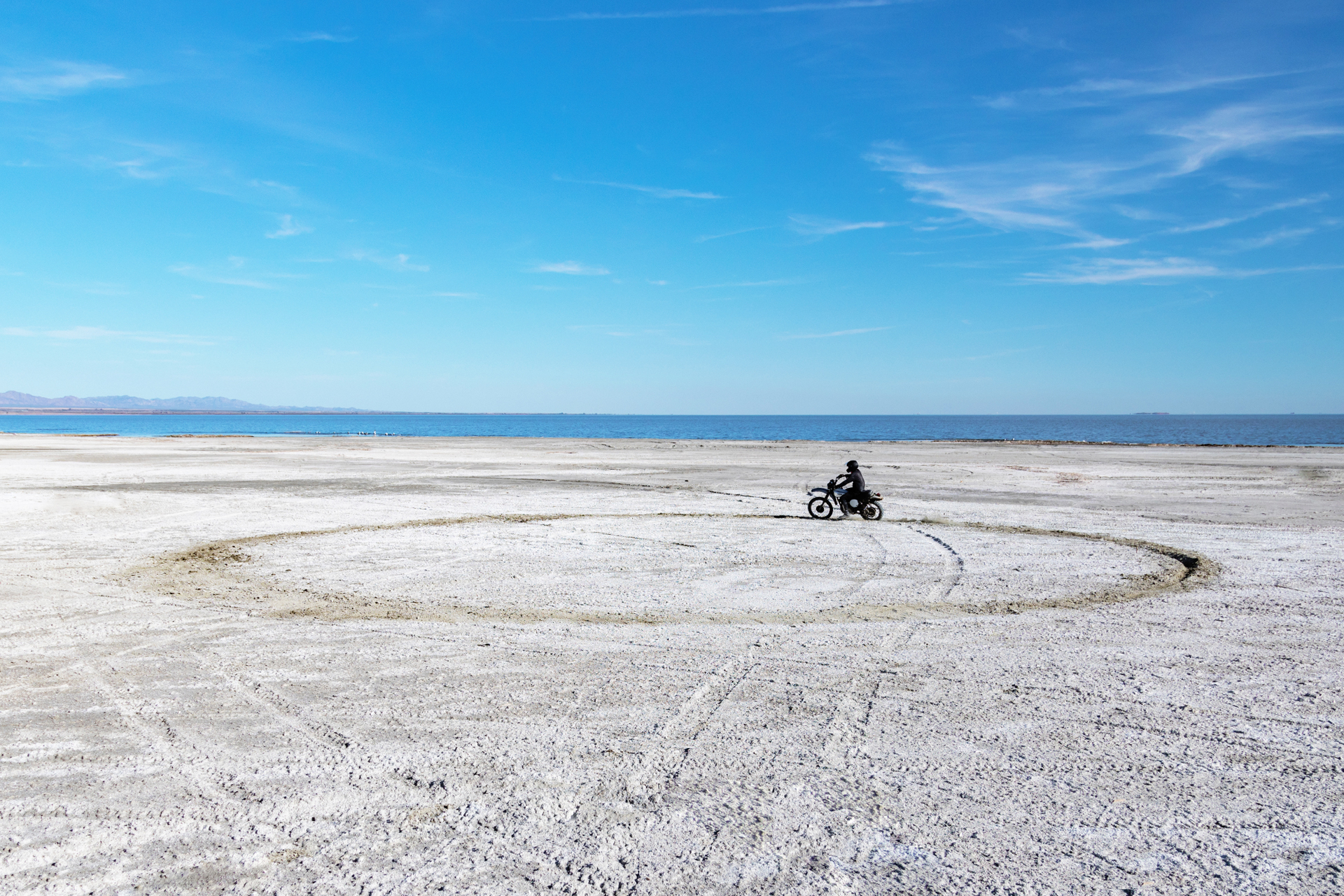 Elise Lammer (born in Lausanne, lives and works in Basel) was trained as a fine artist in Barcelona and holds an MFA in Curating from Goldsmiths College, London.
Since 2015,she is director of Alpina Huus, a research platform exploring performance and domestic space currently in residence at Arsenic, Contemporary Performing Arts Centre in Lausanne. Through a 3-year research project she is developing since 2018 a garden and performance programme in homage to Derek Jarman at La Becque | Artist Residency in La Tour-de-Peilz. As an artist, curator and writer, Elise Lammer has participated in exhibitions in institutions and galleries internationally, including: Centre Culturel Suisse, Paris; Garage Museum of Contemporary Art, Moscow; Istituto Svizzero, Rome; MAMCO, Geneva; Schinkel Pavillon, Berlin; The Goethe Institut, Beijing, Hong Kong; MCBA, Lausanne; among others. She is a contributorto CURA and Mousse Magazine.
Enrico Schirò studied Philosophy at Sapienza University of Rome and completed an MA degree in Philosophy at Roma Tre University in 2014. He took a PhD in Philosophy, Science, Cognition, and Semiotics (PSCS) at Bologna University in 2018, with a research project on the Speculative turn in the current continental philosophical debate. Currently, he is one of the editors of the "underground" philosophical editorial project Kaiak – A Philosophical Journey with which he is publishing the first Italian monograph on Object-Oriented Ontology, which will be printed within 2020.
Urs August Steiner (lives and works in Zurich) studied at the Zürcher Hochschule der Künste (ZHdK) (Zurich), at the California College of the Arts (San Francisco) and completed an MA degree in Fine Arts at the ECAL École cantonale d'art de Lausanne in 2011. He has exhibited at Splatterpool (New York), Lokal-int (Biel), Grand Palais (Bern), Museum of Contemporary Art – MoCA (Shanghai), Despacio (San José, Costa Rica), Kunsthaus Glarus, Dienstgebäude (Zurich), Nextex (St. Gallen), Bombay Beach Biennale (California), Last Tango (Zurich). He was artist in residence in 2015 in Shanghai (Pro Helvetia) and in 2012 in New York (Residency Unlimited). In 2018 he won the Werkbeitrag Pro Helvetia, in 2018 and 2016 the Werkbeitrag Kanton St. Gallen, and in 2014 the Fokus-Preis Kunsthaus Glarus.