Performance, Reading, Roundtable, Roma/online
H14:30-19:00
I Pomeriggi series
Entrance: via Liguria 20
Category
Performance, Reading, Roundtable
Information
H14:30-19:00
I Pomeriggi series
Entrance: via Liguria 20
Canons are bizarre. In order to share knowledge, culture, science, tase, even words, we rely on common denominators, often ones, that have resulted from processes unclear to or unaligned with us. Why must our scientific and artistic output need such reference points or value-systems to emerge, find legitimacy, and survive? Next to their paradigmatic function, and quite possibly also because of it, canons can be exclusionary and often unnecessarily limiting, with significant consequences on diversity, creativity, and intellectual honesty. Productive quality control or discriminating gate-keeping?
The event consists of two parts, an academic symposium and a poetry reading. Both parts will be linked by a 45 minute coffee break that includes an optional micro-workshop producing an acoustic canon to open the second part of the event using material gleaned in the first.
The event is curated by Solmeng-Jonas Hirschi and Sophie Jung (Roma Calling 2022/2023), as part of I Pomeriggi series.
Full programme:
Dropping the Canons
H14:30 ― Maria Böhmer, Welcome
H14:35 ― Sophie Jung & Solmeng-Jonas Hirschi, Introduction
H14:40 ― Solmeng-Jonas Hirschi, Introduction to Dropping the Canons
H14:50 ― Giovanna Di Martino, Fragmenting Canons
H15:15 ― Dan-el Padilla Peralta, Canon Fodder from the Postcolony
H15:40 ― Waqas Mirza, Liberté, Egalité, Beyoncé: Canon Mining by Revolutionary Royalty
H16:05 ― Q&A
H16:20 ― Coffee Break
H16:20 ― Workshop with Sophie Jung
Drooping the Cannons
H17:00 ― Gioia Dal Molin, Greetings
H17:05 ― Cadavre Exquis performance
H17:15 ― Performative readings with Holly Graham, Carl Gent, Rebecca Lennon, Sophie Jung
H18:30 ― General discussion and wrap-up
H19:00 ― Aperitif
---
Dropping the Canons
Dropping the Canons will offer the occasion to reflect on the historicity, impact, and role of canons, from ancient literature to modern artistic creations. We shall question their pertinence in and for our productions as we keep on imitating, emulating, and sifting on our way.
Istituto Svizzero
Via Liguria 20, Roma
Free entry
Also available on Zoom, register here
---
Drooping the Cannons
Drooping the Cannons brings together a group of visual artists that sabotage the conventions of language in order to undo scripts through polivocal sounding of neurodivergent perception, through the queering of historicized plights and plots or through the concatenating of disarticulated word-territories.
Performative readings with Holly Graham, Carl Gent, Rebecca Lennon, Sophie Jung.
Istituto Svizzero
Via Ludovisi 48, Roma
Free entry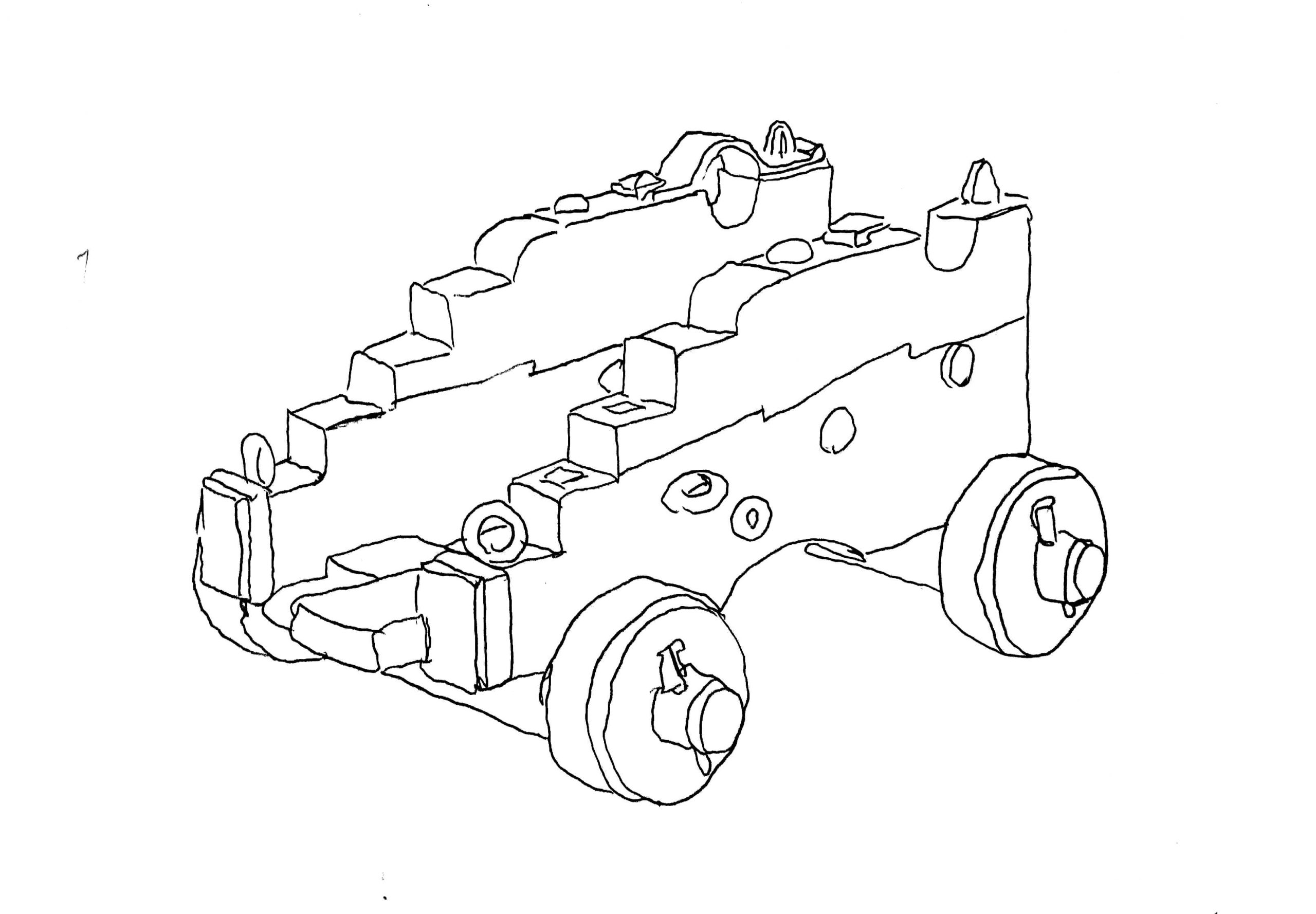 Biographies:
Solmeng-Jonas Hirschi (University of Freiburg) has been working as a post-doctoral assistant at the University of Freiburg since 2021, where he teaches ancient Greek and he is compiling the digital catalogue of the papyri preserved in the Bible and Orient Museum. He graduated in Ancient Greek, Latin, History and Anthropology from the University of Bern (2015). Later, he obtained a Master's degree in linguistics and papyrology from the University of Oxford (2016), where he also completed his DPhil (2021) on the pragmatics of philosophical therapy in the letters of Epicurus, under the supervision of Professor Tobias Reinhardt. In Rome he continues his research project De Temps en Temps – Epicure, Bergson, McTaggart, which explores the concept of time in the three philosophers' work.
Giovanna Di Martino (University College London) is Leventis Research Fellow in Ancient Greek Literature at UCL. Her current postdoctoral research project focuses on early modern translations of ancient Greek drama in Italy and Europe more generally (1400-1600), on which she has published several articles and recently co-edited a forthcoming volume for De Gruyter with Malika Bastin-Hammou, Cécile Dudouyt and Lucy Jackson, titled Translating Ancient Greek Drama in the Early Modern Period (15th-16th Centuries). She is also interested in and has published on the reception of ancient Greek drama in Italy during Fascism. In the past few years, she has co-led and acted as dramaturg in workshops that link theatre practice with the study and translation of ancient Greek drama, with both Oxford and UCL students as well as professional actors and theatre directors. She is currently part of the research project Translating Ancient Drama at the Archive of Performance of Greek and Roman Drama (Oxford), working on the 'early modern' and 'theatre translation workshops' sections in particular. She supervises UCL's yearly classical play and organises outreach talks and workshops around it.
Dan-el Padilla Peralta (Princeton University / American Academy in Rome) is an associate professor of classics at Princeton. He was born in the Dominican Republic, and grew up in New York. He won a scholarship to attend the Collegiate School where he learned Greek and Latin. He then attended Princeton (summa cum laude) and Oxford, receiving a PhD from Stanford University. Padilla's research focuses on the Roman Republic and early Empire as well as classical reception in contemporary American and Latin American cultures. His interests include, among other: the religions and politics of the Roman Republic and Empire, the arc of roman slavery, critical race studies, Black feminist theories. He is also known for his activism both on issues of national policy relating to immigration as well as within the field of classics. In 2021, the New York Times Magazine profiled Padilla. He is author of various publications.
Waqas Mirza (University of Oxford) is an academic and entrepreneur who researches French and English literature, Hip Hop Studies, Imperial History, and Museum Studies. He obtained his BA and MA in Geneva before pursuing a doctorate on Samuel Beckett in Oxford, where he held teaching positions at the University of Oxford and the Ashmolean Museum. He is also Co-Director of Uncomfortable Oxford, a social enterprise fostering discussion on the legacies of inequality and imperialism, and the politics of memorialisation in the built environment.
Carl Gent is an artist from Bexhill-on-sea, UK. Much of their recent work has sought to refictionalise the life of Cynethryth, eighth-century Queen of Mercia through a range of amateur dramatics, tabletop gaming, self-publishing cesspits and the parading of decapitated kings in community carnivals. Through their collaboration with Kelechi Anucha they investigated the girly and divine links between folk and church song, and their ongoing collaborative practice with Linda Stupart has given birth to a range of live, published and exhibited restagings of the 1990s video game Ecco the Dolphin. Their latest pamphlet, The Balls of Alban, was published by Monitor Press in 2022.
Holly Graham is a London-based artist whose work looks at ways in which memory and narrative shape collective histories. Holly holds a BFA from Oxford University and an MA in Printmaking from the Royal College of Art. Recent solo projects include commissions with: Up Projects & Barnet Council (2023); TACO!, London (2021-23); Skelf, Online (2022); Robert Young Antiques, London (2021); Gaada, Shetland (2020); Goldsmiths CCA, Online (2020); and Southwark Park Galleries, London (2020). Holly is an Associate Lecturer at the Royal College of Art, London; and is Co-Founder of Cypher BILLBOARD, London. She was awarded a scholarship at the British School in Rome for 2023.
An artist based in London, Rebecca Lennon works across media including video, text, performance, sound and music to think about and play with the non-linear shapes and rhythms of the voice, memory and the speaking body. Exhibiting internationally, across contemporary art and experimental music platforms, radio and recently, publishing, recent group exhibitions and performances include: Kaunas Film Festival, Lithuania, 2020, Kunstraum, London 2019, David Dale Gallery, Glasgow, 2021, Cafe Oto, London, 2022, Galeria Duarte Sequiera, Braga, Portugal, 2021 with solo shows at Southwark Park Galleries, London 2021, Primary, Nottingham, 2020,  Almanac, Turin, Italy, 2019 and Matts Gallery, London, 2018. Rebecca featured in On Care, an anthology of artists writing published by MA Bibliotheque in 2020, BBC Late Junction 2019/2020 and on a collection of artist interpretations of scores by writer and artist Salomé Voegelin released on vinyl in 2022.
Sophie Jung (1982), lives in London and Basel. Using the slippages of assemblage in sculpture, performance and text, she readdresses the canon and its patriarchal stronghold to sabotage readings of assumed and assigned norms, highlighting the structural powers and catechizing the mechanisms around the making of meaning as such. Recent exhibitions include Sanetroyem at E.A.Shared Space, They Might Stay The Night at Casino Luxembourg; Unsetting at Istituto Svizzero, Milan; Taxpayer's Money for Frieze LIVE, Dramatis Personae at JOAN, LA and The Bigger Sleep at Kunstmuseum Basel.