Art, Exhibition personelle, Milano
Information
Press image
Biografie
Dates
02.10.2020
14.11.2020
Category
Art, Exhibition personelle
Sophie Jung works across text, sculpture, and performance. She is interested in questions of techniques of representation and longs as much for romance as for absurdity, replacing unambiguous narratives with ephemeral, polyphonic stories. Sophie Jung's sculptures and objects are created from found and sought-after everyday objects; her texts are both playful and highly complex. She mixes slapstick-like narratives with reflections on the current state of the world. Walking over the shiny mirrored foil, images, associations, and words buzz and whirr in our head.
In her first solo exhibition in Italy, organized in collaboration with Elena Radice, Sophie Jung shows new works with text, sound, and objects. Some of these represent a further development from her current solo exhibition at the Casino Luxembourg and are at the same time nourished by workshops, which the artist will hold in the exhibition space in September, as well as by the experience of the lockdown in spring 2020, and the associated questions about the possibilities and urgency of artistic production.
Sophie Jung's exhibitions Unsetting at the Istituto Svizzero Milano and They Might Stay The Night at the Casino Luxembourg function as two independent, yet connected sequences. Perhaps the voices heard in Unsetting are precisely those of the silent figures who stayed in Luxembourg overnight. As a third part, an artist book will be published in spring 2021 by Mousse Publishing in Milan.
Please download the press release here
Unsetting_Unset
Unsetting, Sophie Jung's solo exhibition in collaboration with Elena Radice, curated by Gioia Dal Molin.
Video by Enrico Boccioletti and Elena Radice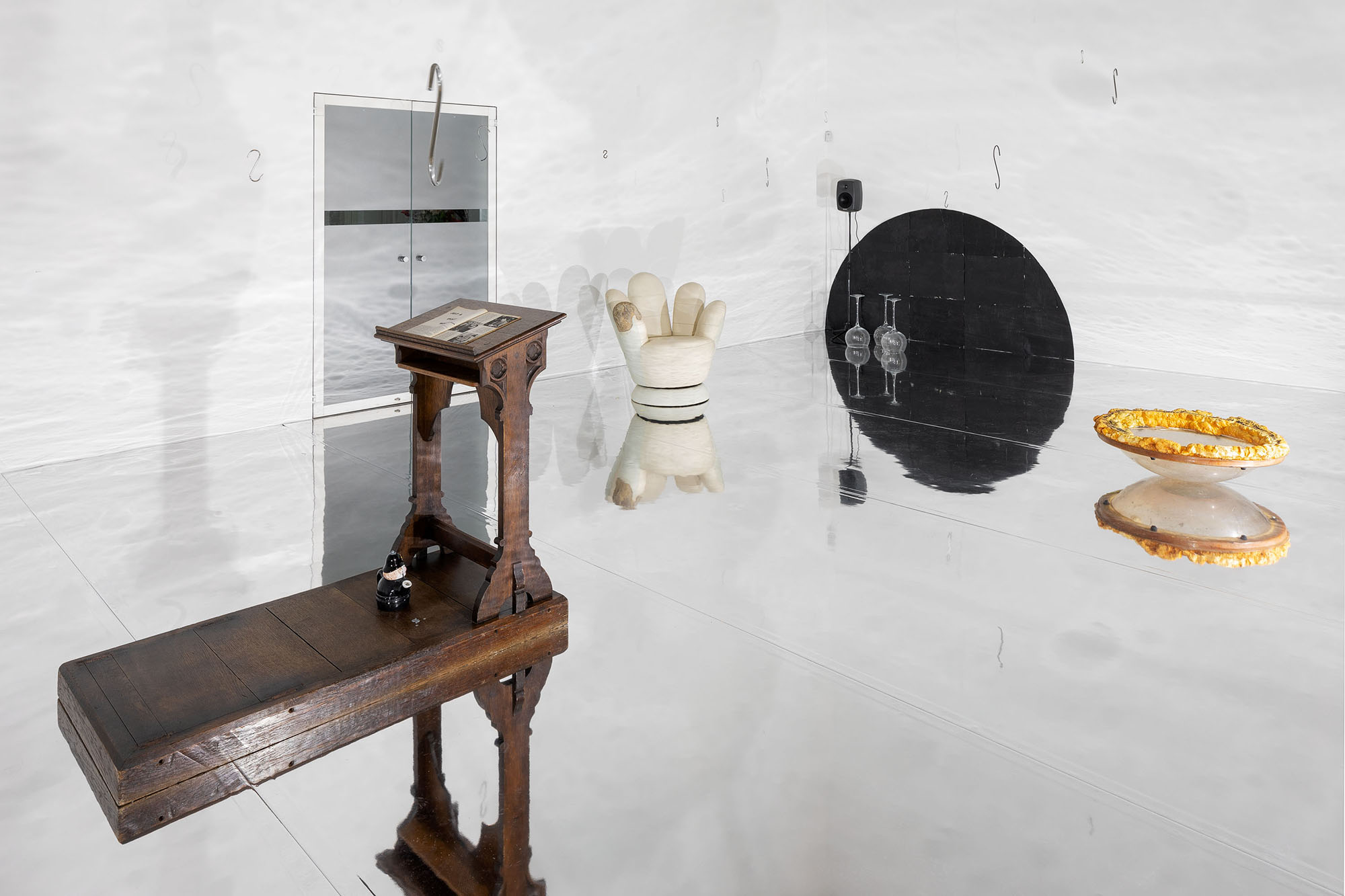 Sophie Jung (*1982, lives and works in Basel and London) received a BFA from the Rietveld Academy, Amsterdam, and a MFA from Goldsmiths, London. Recent projects and exhibitions include They Might Stay the Night at Casino Luxembourg, Taxpayer's Money for Frieze LIVE; Woman Standing at National Gallery, Prague; We Are Bodies at Cabaret Voltaire, Zurich; Dramatis Personae at JOAN, Los Angeles; The Bigger Sleep at Kunstmuseum Basel | Gegenwart and Block Universe, London; Come Fresh Hell or Fresh High Water at Blain Southern, London; Producing My Credentials at Kunstraum, London; Paramount VS Tantamount at Kunsthalle Basel, and Äppärät at Ballroom Marfa. In 2016 and in 2019 she won the Swiss Art Award and in 2018 she was the recipient of the Manor Kunstpreis.  She is a freelance educator and is currently on the jury of the Swiss Performance Award.
Elena Radice (b.1987, lives, works and practices in Milano) holds a BA in Visual Arts / Sculpture from Accademia di Belle Arti di Urbino, and an MFA in New Technologies of Art / Video & Cinema from Accademia di Belle Arti di Brera; she has been an exchange student at WORK.MASTER of Haute École des Art et Design in Geneva. Her actions cut across different media, and are led by a strong interest towards open and dialogical aesthetic forms, greatly influenced by the dynamics produced by attentional economy and the Internet. The relationship with the space, either considered as an abstract or as a geographical concept, is pivotal for her creative process. During the last two years Elena Radice has been teaching Multimedia in two different highschools and has been building the furniture for her studio, shaped to become–hopefully–a permeable research place. Through the years, she had the pleasure to start constructive and collaborative dialogues with numerous personalities.