Kunst, Exhibition, Milano
Dates
05.05.2023
14.06.2023
Category
Kunst, Exhibition
Artists Gritli Faulhaber (1990) and Costanza Candeloro (1990) are developing new works that engage in a mutual dialogue for C & G, their double exhibition at Istituto Svizzero in Milan. Although Gritli Faulhaber works mainly with paintings and Costanza Candeloro's practice also involves videos and sculptures, they both share a joint interest in teenage culture and its writings in books and fanzines.
Curated by Gioia Dal Molin.
Istituto Svizzero
Via del Vecchio Politecnico 3, Milan
Free entrance
Opening: 04.05.2023 H18:00
For press inquires, please contact press@istitutosvizzero.it.
Biographies:
Costanza Candeloro (1990, Bologna, Italy) lives and works between Italy and Switzerland. She graduated from the Haute école d'art et de design in Geneva (HEAD). In 2022 she held solo exhibitions MY SKIN- CARE, MY STRENGTH and ENVY & GRATITUDE respectively at Fondazione ICA, Milan, and at Galleria Martina Simeti, Milan. She was among the twelve artists invited to inaugurate the RETROFUTURO, MACRO, Rome (2021-ongoing). Costanza Candeloro also participated in Devoured Spaces, Tunnel Tunnel, Lausanne (2021); H or Audience, Kunsthalle Friart Fribourg, Fribourg (2020); Dépendance de l'Air, Riverside, Bern (2019); Hey, You! 16th Quadriennale D'arte, Rome (2016); Pocari Sweat, Truth And Consequences, Geneva (2014) among others. In 2020 she developed the online project Life-Edit for Fondazione Prada, Milan. Most recently her work was exhibited in the group show Bodies-Bodies at La Rada, Locarno (December 2022-February 2023).
Gritli Faulhaber (1990, Freiburg im Breisgau, Germany) lives and works in Zürich. She has recently held solo exhibitions at Sangt Hipolyt, Berlin (2020); Cherish, Geneva (2019). Recent group exhibitions include Sweetwater, Berlin (2023), Theta, New York, (2022), Swiss Art Awards, Basel (2022); Kunsthalle Friart Fribourg, Fribourg (2022); Artgenève, Geneva (2022); Fonda, Leipzig (2021); Galerie Lange + Pult, Zürich (2021); Kunsthaus Langenthal, Langenthal (2021); Kunstverein Leipzig, Leipzig (2020); Museum im Bellpark, Kriens (2020); Cité des Arts, Paris (2019). She is a 2022 recipient of the Swiss Art Award as well as the 2022 Working Grant of the City of Zürich.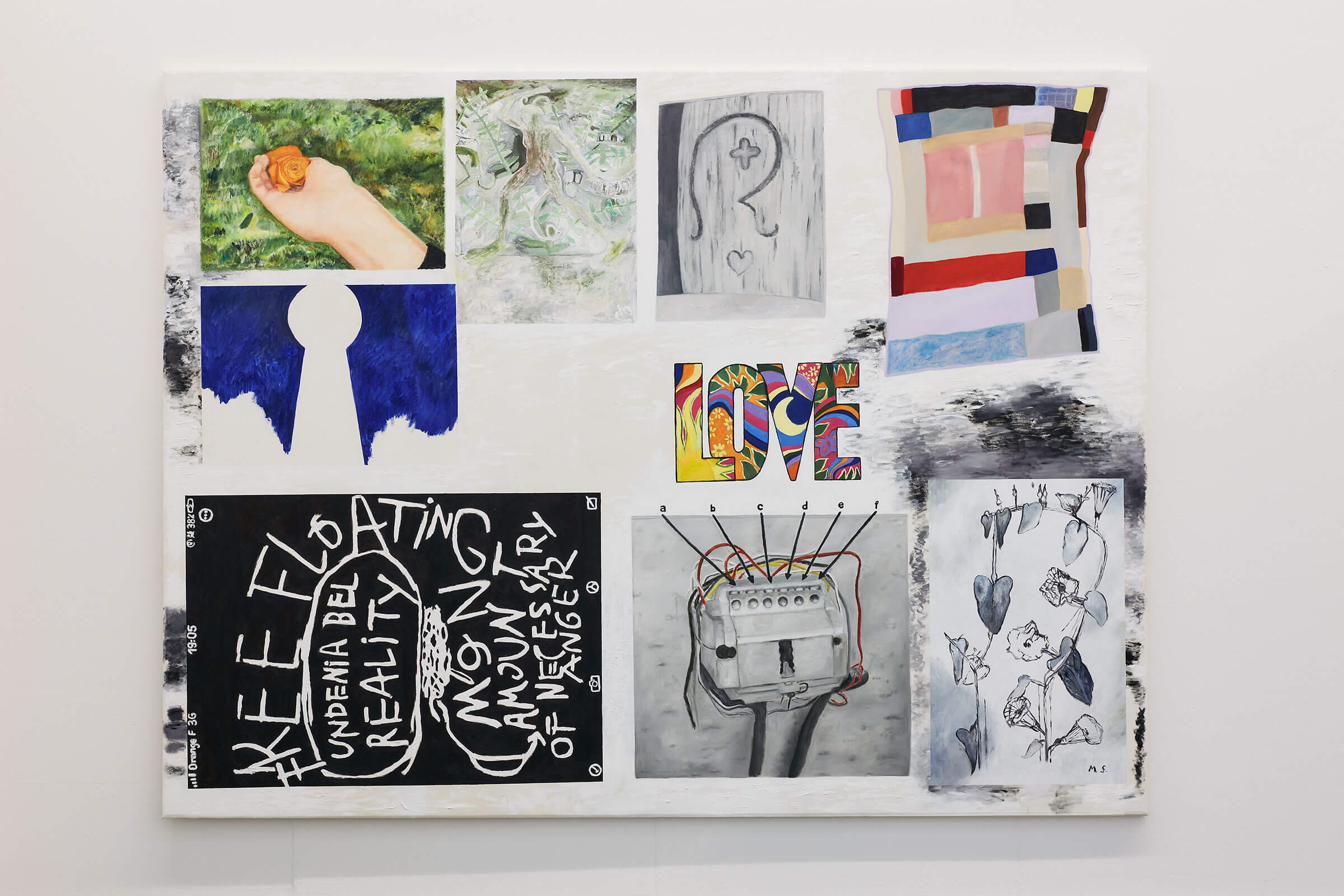 SAVE THE DATE
Registrieren Sie sich für diese Veranstaltung, um eine Erinnerungsnachricht zu erhalten