Kunst, Exhibition, Archivio Storico di Palermo
MON-FRI: H10:00-14:00
WED: H10:00-17:30
SAT-SUN: H10:00-17:30
Dates
01.10.2021
31.10.2021
Location
Archivio Storico di Palermo
Category
Kunst, Exhibition
Information
MON-FRI: H10:00-14:00
WED: H10:00-17:30
SAT-SUN: H10:00-17:30
Opening times:
Monday-Friday: H10:00-14:00
Wednesday: H10:00-17:30
Saturday-Sunday: H10:00-17:30
It is possible to visit the exhibition by registering at the entrance.
Free entrance.
Archivio Storico di Palermo
Via Maqueda, 157
Istituto Svizzero presents Laments, an exhibition by artists Dorota Gawęda and Eglė Kulbokaitė at Archivio Storico di Palermo.
The artistic duo presents a new video-installation, which reflects on the notion of 'Nature', imagining a world without a separation of past, present and future, the human and non-human, the technological and the natural, the living and the dead.
The exhibition will be accompanied by a publication including texts by Chus Martínez and Timothy Morton (available for purchase by writing at: roma@istitutosvizzero.it).
Dorota Gawęda (1986, Lublin, PL) and Eglė Kulbokaitė (1987, Kaunas, LT) are an artist duo founded in 2013, based in Basel (CH). Both are graduates of the Royal College of Art, London (2012). The multi-faceted practice of the duo navigates between performance, installation, sculpture, video, text, sound and scent. Creating sensory environments that directly involve the audience, using both screen technology and organic elements, they generate fragmented narratives that echo our contemporary anxieties. Dorota Gawęda and Eglė Kulbokaitė won the Swiss Performance Art Award 2021, are finalists for the Swiss Art Award 2021 and have recently published their first monograph with Edizioni Periferia and Pro Helvetia.
Please download the curatorial text and floorplan here.
Press inquires: press@istitutosvizzero.it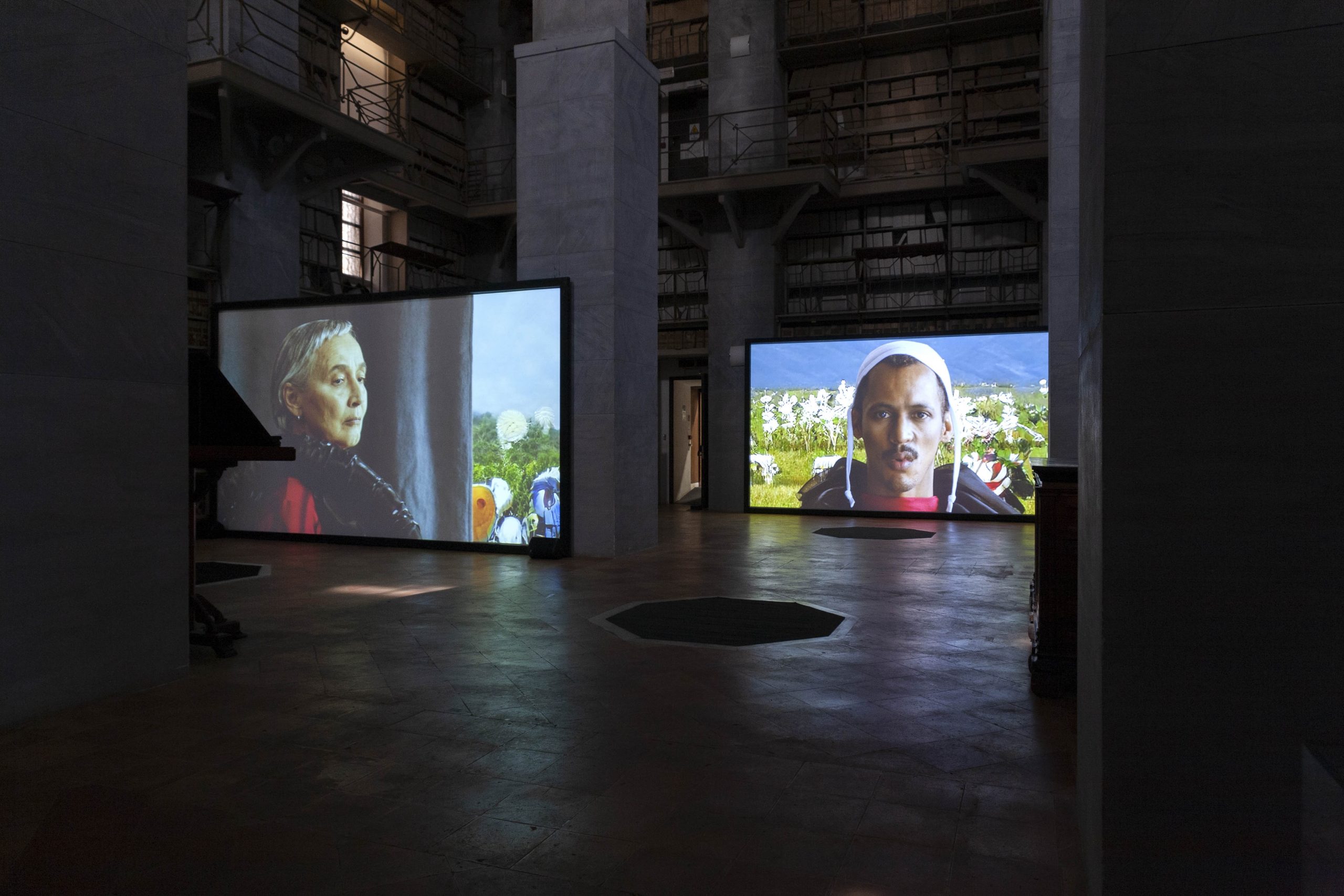 In accordance with current regulations, the public is required to present a Covid Green Certificate at the entrance in order to access the event. This includes one of the following:
• You have received the anti-COVID-19 vaccination, with proof that you have received the first dose of vaccine at least 15 days previously or that you have completed the vaccination cycle;
• Recovery from COVID-19 within 6 months prior to the date of the event;
• Present a rapid antigenic or molecular test with a negative result within 48 hours prior to admission.