Through performance, sculpture and words, Italo Zuffi's works question the poetic shifts of some aspects of social interaction and give stage to the multilayered interpretation of situations found in everyday's reality and inserted, with a change of perspective, in an art context.
For RIVIERA, Zuffi presents for the first time two works which engage with the possible interpretations offered by a written text and with the voice as tool; the performance Il Sotto will be repeated throughout the evening of March 30th.
Italo Zuffi (b. Imola, 1969) is an artist and lives in Milan. He teaches at L'Aquila Art Academy, he is a traveller and a thorough visitor of exhibitions, he collects books, pottery and stories.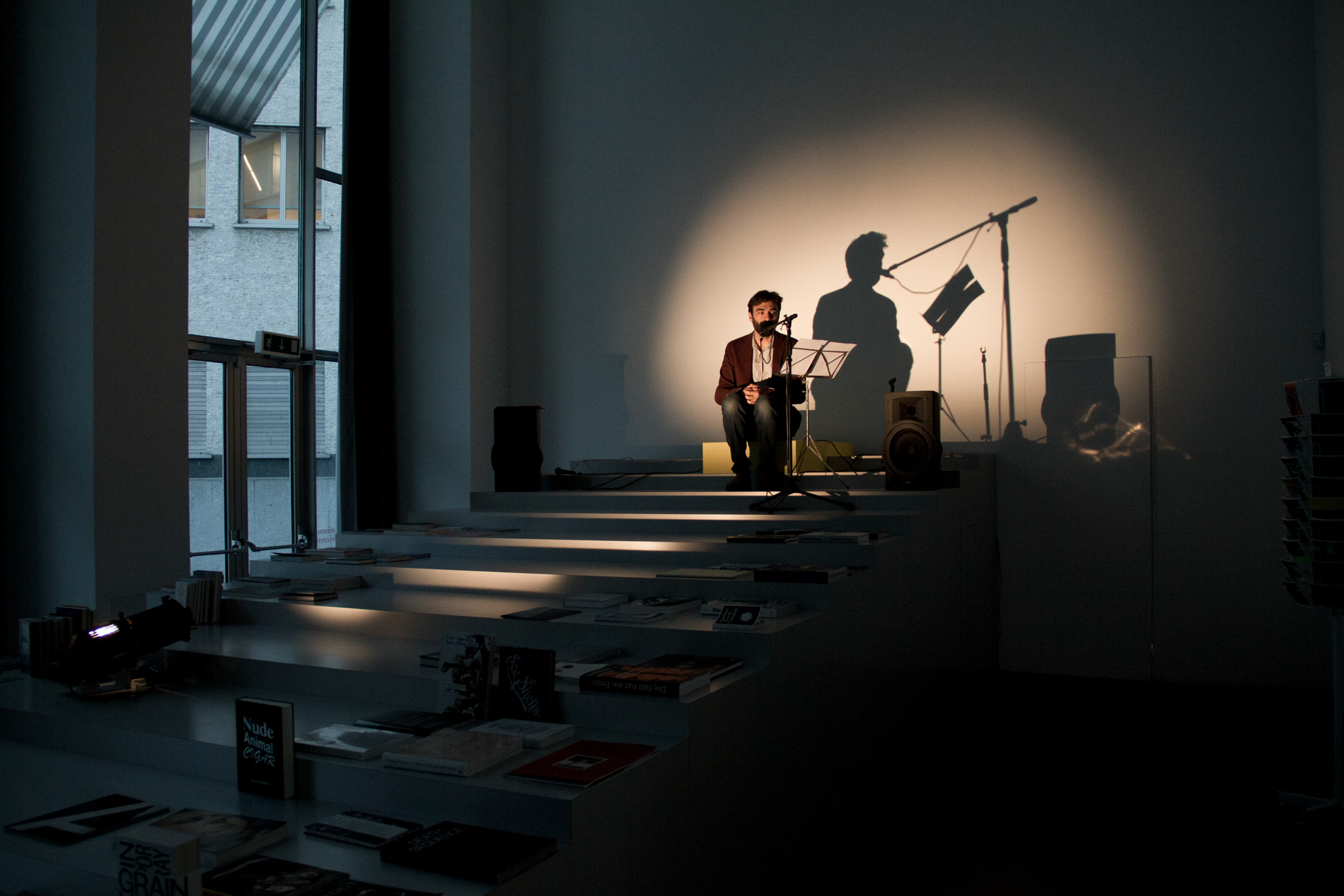 RIVIERA
A project by
Istituto Svizzero
Caterina Riva
Dallas (Francesco Valtolina, Kevin Pedron)
Display
Matilde Cassani