Art, Exhibition, Milano
Special openings for Milano Art Week 2023
Dates
24.02.2023
16.04.2023
Information
Special openings for Milano Art Week 2023
Reek of past pitfalls is the first solo exhibition in Milan by Caterina De Nicola, who presents a large site-specific installation within the space of Istituto Svizzero. In her artistic practice, Caterina De Nicola works through writing, painting, sculpture, music, and performance. She is interested in the idea of glitch and often uses found objects as well as symbols to question the very essence of form, meaning and aesthetic taste. As a music producer, Caterina De Nicola is influenced by the sub-genres of Noise music.
Curated by Gioia Dal Molin.
Download the curatorial text and floorplan here.
Istituto Svizzero
Via del Vecchio Politecnico 3, Milano
Free entrance
Special opening days/hours during Milano Art Week 2023:
11-12 April: H11:00-17:00
13-14-15 April: H11:00-20:00
16 April: H12:00-18:00
On 15.04.2023 at H16:00, the artist Caterina De Nicola will be in conversation with the curator Gioia Dal Molin within the framework of the exhibition. To follow, the dramatic reading The Besieged Courtyard (Il cortile assediato) by Michèle Graf and Selina Grüter with Francesca Flora, Isabella Mongelli and Li Tavor will take place in the front courtyard.
For press inquires, please contact press@istitutosvizzero.it.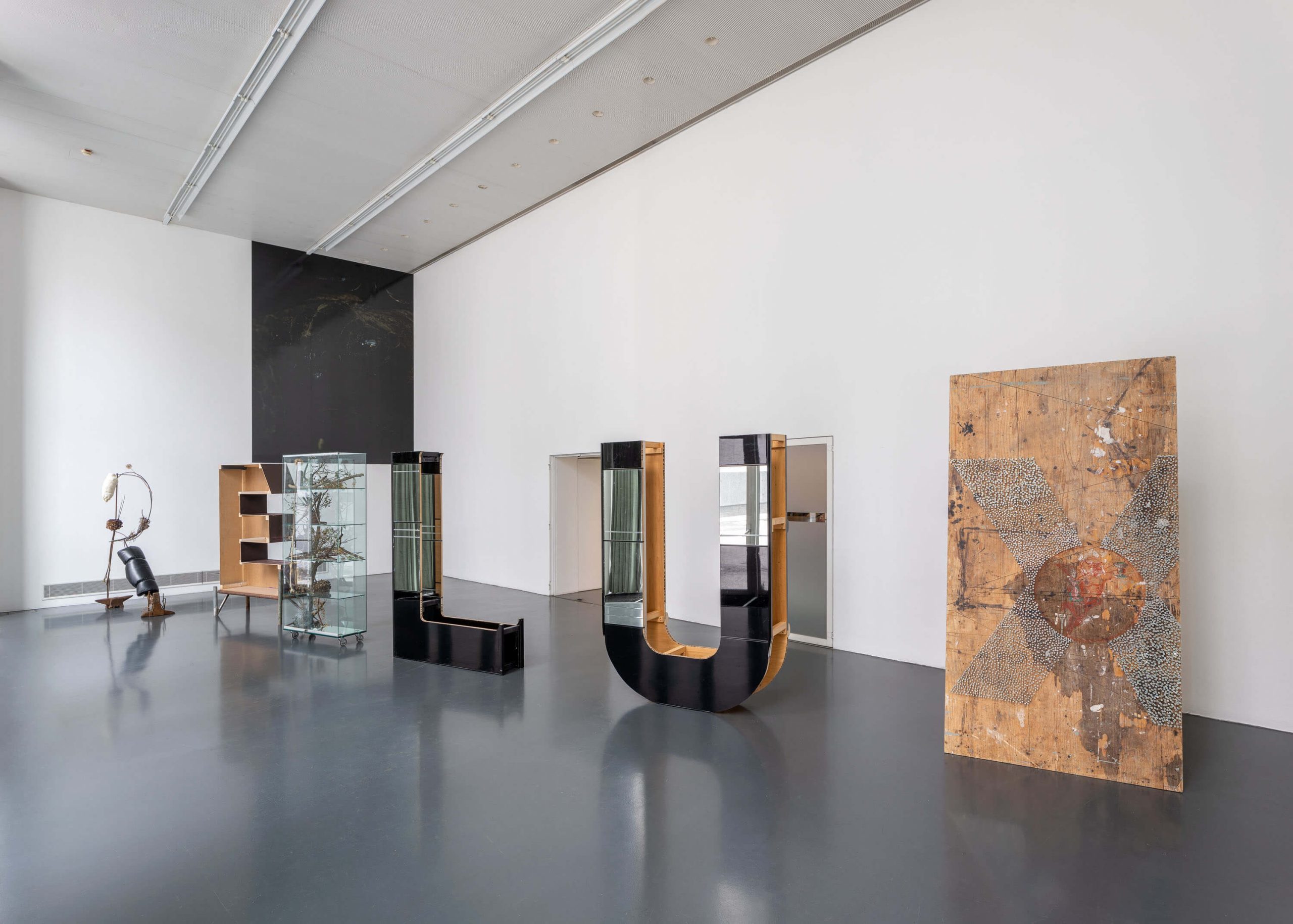 Caterina De Nicola is an artist born in Ortona (Italy) in 1991, currently based in Zurich. She studied at the Academy of Fine Arts of Brera in Milan and at ECAL in Lausanne for the Master's degree. A selection of recent solo exhibitions include: Infedele at Baleno International (Rome, 2022), We Unleash Storms, Yet We Like The Sun at Last Tango (due show, Zurich, 2022), Lonely Fans at Chickentown (Zurich, 2021), Embarrassed and Conciliatory at Il Colorificio (Milan, 2019). A selection of her group shows include: Werkschau 2021 at Museum Haus Konstruktiv for the Werkbeiträge des Kantons Zürich (Zurich, 2021), Lemaniana at Centre d'Art Contemporain (Geneva, 2021), FUORI! at the XVII Quadriennale d'arte 2020 (Rome, 2020), Capriccio 2000 at Fondazione Sandretto Re Rebaudengo (Turin, 2019). She was selected for the Swiss Art Awards in 2022 and took part in several residencies, including: La Becque (La Tour-de-Peilz, 2021), Cripta 747 (Turin, 2020), XXII CSAV (Como, 2016).