Art, Musique, Performance, Online
A x-mas edition of online performances
Introduction
Maïté Chénière
Schedule
Giulia Crispiani
Invernotmuto
Tersa Vittucci
Biographies
Invernomuto
Dates
17.12.2020
31.01.2021
Category
Art, Musique, Performance
Information
A x-mas edition of online performances
summons & parables, 2020
Maïté Chénière (a.k.a. Mighty) uses music, performance and video to create hybrid experiences. In their practice, they merge the cultural productions of racialised queer people, theoretical and popular knowledge to create emancipatory dialogues. For 1000 spaces Mighty create a work made up of interwoven spacial dimensions, through the mediums of sound and video. We are invited to explore these spaces and their extensions, new territories as portals, through the use of our trackpad or mouse. Once in, each video leads us potentially to another, an architecture composed of intertwined realms which unfold in front of our eyes. There is no perception on the scale and size of these scapes gravitating around the beats and visual graphics, what we are left with is an electrical charge and a sensation of wanting to explore more.
Tips for navigation
– To navigate, please use the arrows on your keyboard. It will allow you to go forward, or backward, zoom in or out.
– The blue circles all indicate videos. You can use the mouse or trackpad to activate the player.
– The soundtrack is ten minutes long.
– Play it loud.
summons & parables, 2020
Sangue freddo / cold blood (2020)
In her new work Sangue freddo / cold blood, Giulia Crispiani provides insight into a very intimate space: her bedroom. According to the artist, this has often served as a workplace over the past few months. The watchful eyes of the computer's camera omnipresent. Conceived as a live stream, however, Giulia Crispiani plays precisely with this ambiguity and gives us a (supposed?) glimpse into an intimate space. Bathed in red light, the bed sheets shimmer white while the artist reads out a love letter. TVB – the colloquial acronym for 'Ti voglio bene' ('I like you' or 'I love you' – and here we are in the middle of another ambiguity) shines behind the bed. We hear her voice: « Do you still know what is happening outside? » Or have we long forgotten the world out there?
Sangue freddo / cold blood (2020)
Musical selection: Giandomenico Carpentieri
Facebook live H19:00
Teresa Vittucci, Virgin Blood (2020)
A teaser for 'HATE ME, TENDER'.
Virgin Blood is Teresa Vittucci's latest teaser for HATE ME, TENDER (2019) created specially for 1000 spaces. As the work HATE ME, TENDER  and other teasers, it focuses on her research on hate and feminism. The protagonist is once again the Virgin Mary and with a gentle violence Vittucci begins to unravel the queer potential of a figure which is culturally seen as epitome of purity, innocence and perfection, icon of the compassionate woman and mourning mother.
Teresa, through the use of an ironic and metaphorically charged vocabulary, along with a strong presence of the body, describes the recipe for a dirty Virgin Mary. Celery whipping and squirting lemons are the few epithets mentioned during this playful description. In the background we pick-up parts of Donna Summer's I Feel Love hummed by the artist. The work softly concludes with Agni Parthene (O Virgin Pure) a Greek Marian Hymn, while we gaze into the black screen of the interface.
Commissioned by Istituto Svizzero, Roma and Impulse Festival Köln
by Teresa Vittucci
Special thanks to:
Benji Egger
Jasmin Wiesli
Rafal Pierzynski
Veza Fernandez
Istituto Svizzero, Tanzhaus Zürich, Impulse Theaterfestival
Espaco do Tempo Montemor, Premio Schweiz, ImPulsTanz Vienna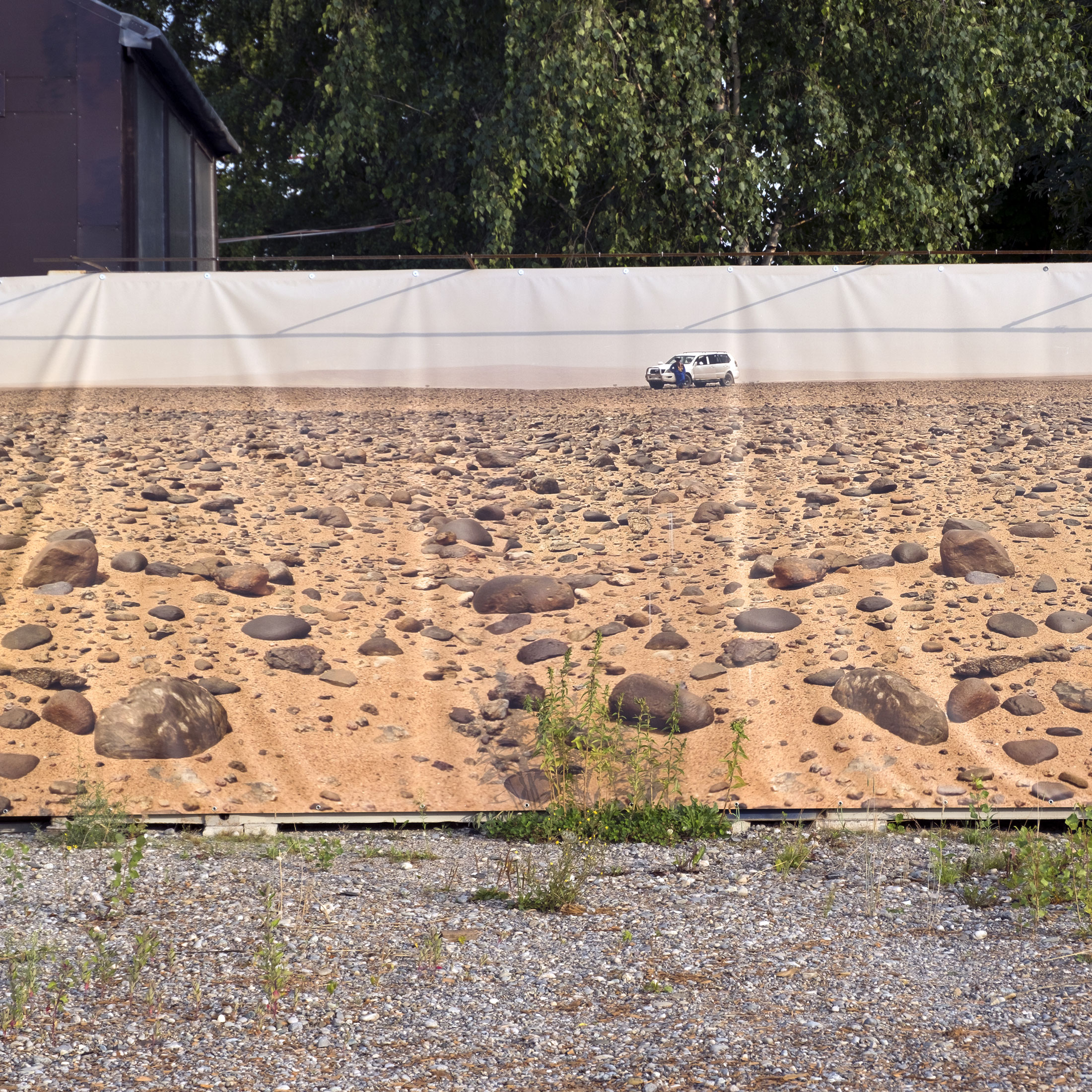 SAVE THE DATE
Inscrivez-vous à cet événement pour recevoir une notification par e-mail