Art, Exhibition personelle, Milano
WED/FRI: 11:00-17:00
THU: 11:00-20:00
SAT: 14:00-18:00
Dates
16.09.2022
19.11.2022
Category
Art, Exhibition personelle
Information
WED/FRI: 11:00-17:00
THU: 11:00-20:00
SAT: 14:00-18:00
In her solo exhibition Fall (as in 'Autunno' and 'caduta'), Marie Matusz shows a series of new works – sculptures and a video work – that loosely wind around Samuel Beckett's series of poems Mirlitonnades, these sometimes almost laconic, sometimes wry, sometimes melancholic rhymes that the poet wrote down on calendar pages, timetable margins or napkins in 1977. Marie Matusz is not only interested in the language potential of these quick rhymes, but also in the moments of obscuration or alienation that are hidden behind the word 'mirliton': in French, the term indicates plain, simple rhymes, but at the same time it also refers to a trumpet, an instrument that alienates the human voice over a stretched sheet of paper. With Fall, the artist conceives a room-sized installation that takes up aspects of rhythm, repetition, and composition as well as distortion, or, as Marie Matusz says, the 'visual mask'. As a viewer, I find myself in an open labyrinth of semi-transparent Plexiglass vitrines and mirrored surfaces. In trying to fully grasp the objects placed in the display cases – the dentition of a shark or the rhizome-like mesh of a Victoria amazonica from the botanical garden in Basel –, I am constantly confronted with the reflection of myself.
Text by curator Gioia Dal Molin.
Please download the curatorial text and the exhibition floorplan here.
Marie Matusz's work is supported by the Ernst and Olga Gubler-Hablützel Foundation and the Canton of Basel Stadt-Abteilung Kultur.
Marie Matusz also stars in the exhibition Lonely Daters at Clima Gallery, on view from 23.09.2022 to 18.11.2022.
Istituto Svizzero
Via del Vecchio Politecnico 3, Milan
Free entrance
Opening hours:
Wednesday/Friday: 11:00-17:00
Thursday: 11:00-20:00
Saturday: 14:00-18:00
For press inquires, please contact press@istitutosvizzero.it.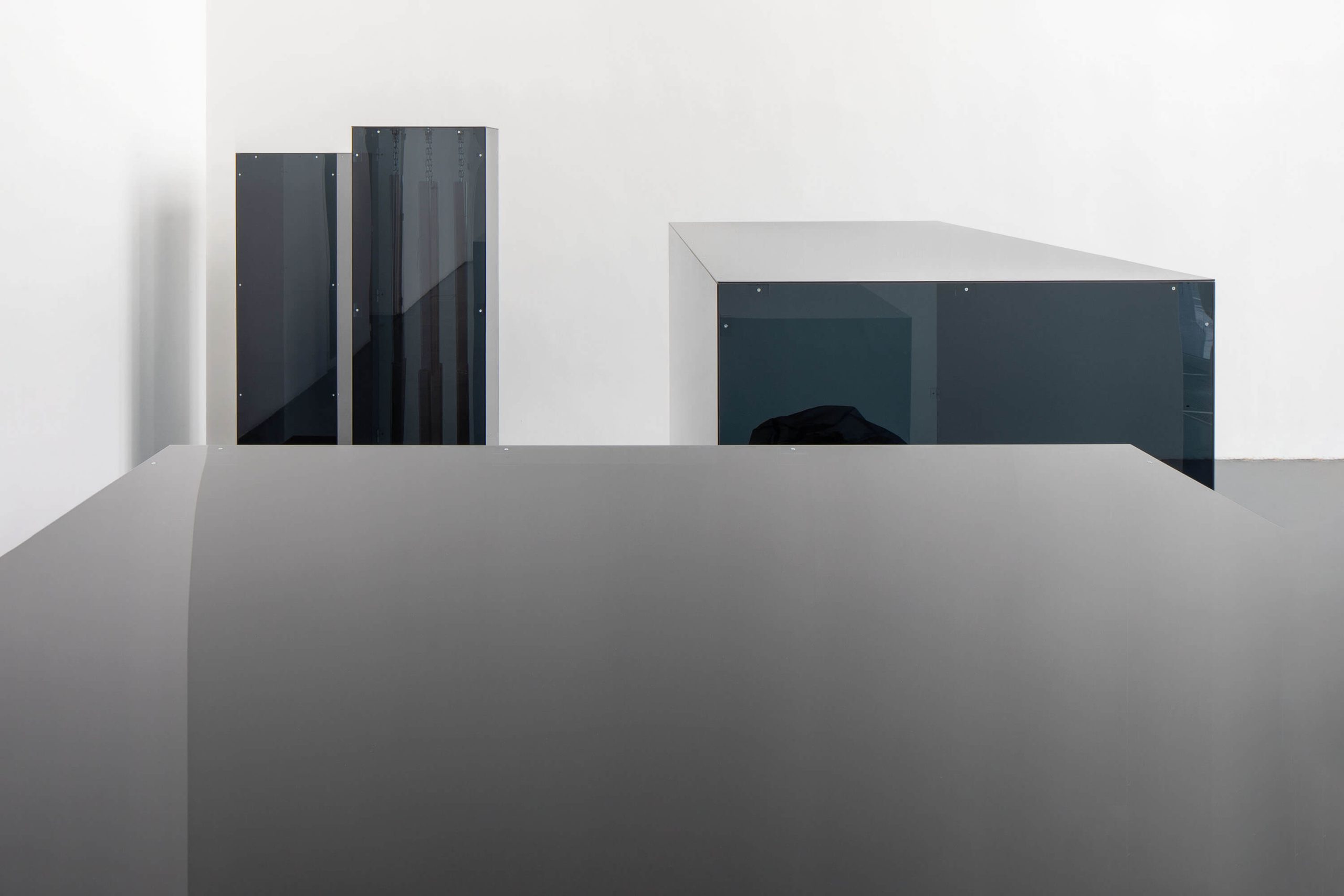 Marie Matusz (1994, Toulouse) lives and works in Basel and Berlin. Her work results from critical engagement with forms and their inherent meanings, evolving through in-depth research into philosophical, sociological, and linguistic theories. By juxtaposing elements and textures, she creates an aesthetic of management and develops a choreography of the viewer while the works seem to remain motionless and static. This suspension goes beyond the physical, as it seeks to activate a suspension of time. Her work plays with this moment of idleness by presenting objects from various historical archives taken from our classical lexicon, and reexamining them through contemporary lenses and production techniques. Recent solo exhibitions include Until We Turn Blue (Dorothea Von Stetten Art Award), Kunstmuseum Bonn (2020); Epoche, Kunst Raum Riehen (2020); Golden Hour, Atelier Amden (2019); and Caravan, Aargauer Kunsthaus (2019). Marie Matusz received the Swiss Art Award in 2021.