Concert, Présentation, Résidences, Roma
H17:00 Fellows presentation: by invitation
Entrance: via Liguria 20
H21:00 Musical selection in open air: free entry, by signing-up
Entrance: via Ludovisi 48
Information
Biography Roma Calling
Biography Musicians
biographies
Category
Concert, Présentation, Résidences
Information
H17:00 Fellows presentation: by invitation
Entrance: via Liguria 20
H21:00 Musical selection in open air: free entry, by signing-up
Entrance: via Ludovisi 48
Istituto Svizzero has selected for this year six artists and six researchers in the fields of Visual Arts, History, Literature, Philology, Archeology, Political Science, Photography and Art History for its transdisciplinary residency programme Roma Calling, and a visual artist and a writer for its residency programme Milano Calling. The programmes are built on research, creation, and development of different disciplines and scientific practices.
Running parallel to these, Palermo Calling, a programme of specific residencies: an art historian and a musician will be hosted at Palazzo Butera in Palermo for three months.
On 25 September, all 2020/2021 fellows will present in Rome, to the invitees, their ongoing research projects. September Calling is both an evening to present the Fellows as well as a unique opportunity for the public to get to know them better.
The evening will then open to the public in collaboration with Stéphanie-Aloysia Moretti, Montreux Jazz Artists Foundation : our garden will host the music played by Alina Amuri, MACK, and Ngoc Lan.
Programme
H17:00 – by invitation
Fellows presentation
H21:00 – free entry, by signing-up
Musical selection in collaboration with Montreux Jazz Artists Foundation
Alina Amuri
MACK
Ngoc Lan
The event has limited capacity. Please register here.
Musicians
Alina Amuri
Alina's voice goes from a whisper to a roar, it is incandescent one moment, intimate the next one. She bursts with energy, even as she shares her most personal truths with you. As a young child, Alina came to Switzerland, where she grew up in a foster home in Zurich. Yet the thought of pursuing a career in music never occurred to her. Instead, music was language, the means by which she could understand and deal with the contradictions and gaps in her life story. Soon, she began to sing in the children's choir and she learned to play the flute: «I was able to express myself through music. It was my way of expressing my thoughts and emotions, both to myself and to others». Alina becomes truly herself as soon as she sets foot inside a recording booth or on a stage, as if by magic, sounds become words and words become melodies and she becomes one with the music.
MACK
Italian group MACK's breakout 2019 debut is an irresistible mash-up of pulsating keyboard textures, intense jazz and funk-inflected rhythms, and consciousness-expanding freestyle rap. Founding members Federico Squassabia (keyboards/basssynth/composition) and Marco Frattini (acoustic and electronic drums/live sampling/composition) produced their first EP under Mattia "Matta" Dallara (Deposito Zero studios). MACK during the past two years has performed in several clubs and festivals like Vancouver International Jazz Festival, Fano Jazz Festival, Trentino Jazz Festival, Baum Festival, Fricò Festival and many others.
Ngoc Lan
Creative and energetic, Ngoc Lan is a DJ who transcends musical borders with her strong technical skills, eclectic records collection and communicative enthusiasm. Born in Switzerland but originally from Vietnam, Ngoc Lan began her relationship with music at an early age through piano and opera lessons. In 2002, she moved to NYC and had the opportunity to work for the Rawkus hip hop label, where she enriched her creative weapons. Among the following years she was awarded with many prices and she started new collaborations. With over fifteen years experience as a DJ, Ngoc Lan has today her own show called Astrolab on the national radio Couleur 3 since September 2017, and in March 2018 she was member of the jury for the M4Music Festival in Zürich.
Fellows 2020/2021
Milano Calling
Alfredo Aceto (1991, Turin) lives and works in Lausanne. He was a former student of Valentin Carron and Philippe Decrauzat at ECAL. Aceto has exhibited his work at Museo del Novecento in Milan, Kunsthaus Glarus, Centre d'Art Contemporain in Geneva, Istituto Svizzero in Milan and DOC! in Paris. In 2018 he was part of the Swiss Art Awards in Basel. In 2019 he is the recipient of the Leenaards Art grant from Fondation Leenaards. He is currently teaching at ECAL.
Meloe Gennai (1986, Geneva) is a poet, writer, performer and activist. They write and perform in four languages. Meloe is a published author, winner of the Robert Goffin Biennial (2012) and supported by the city of Geneva and ProHelvetia for their literary show geistig schwach / comment j'ai fait semblant d'être normal (2019-2021) and for their project Why are we so angry? (2020), a collective publication and video performance. They are currently curating the collective book Thou shalt continueth to slayeth, written by queer Black people (2020).
Palermo Calling
Louis Schild (1991, Lausanne) is a musician who practices composition, interpretation and improvisation. For several years he has been practicing screen printing, which he communicates with his musical and sound production through various editorial projects. As part of his protean projects, he collaborates with other artists, thinkers and architects such as Gilles Furtwängler, Cindy Van Acker, Bureau Dreier-Frenzel, Matthieu Jaccard. He considers music under the wider filter of sound and listening and develops it together with research on critical social and political aspects. 
Nora Guggenbühler (1988, St. Gallen) studied Art History and German Linguistics and Literature at the University of Zurich. During 2019, she was teaching as an external lecturer at the same University and in 2020 she was Predoctoral Fellow at the Bibliotheca Hertziana in Rome. She is currently a Doc.CH fellow of the SNF at the University of Zurich. Her dissertation project explores the distribution of copies of Marian images within the Spanish Empire in the XVI and XVII centuries: global interconnections of cult topographies are analyzed, regarding questions of original and copy and of center and periphery.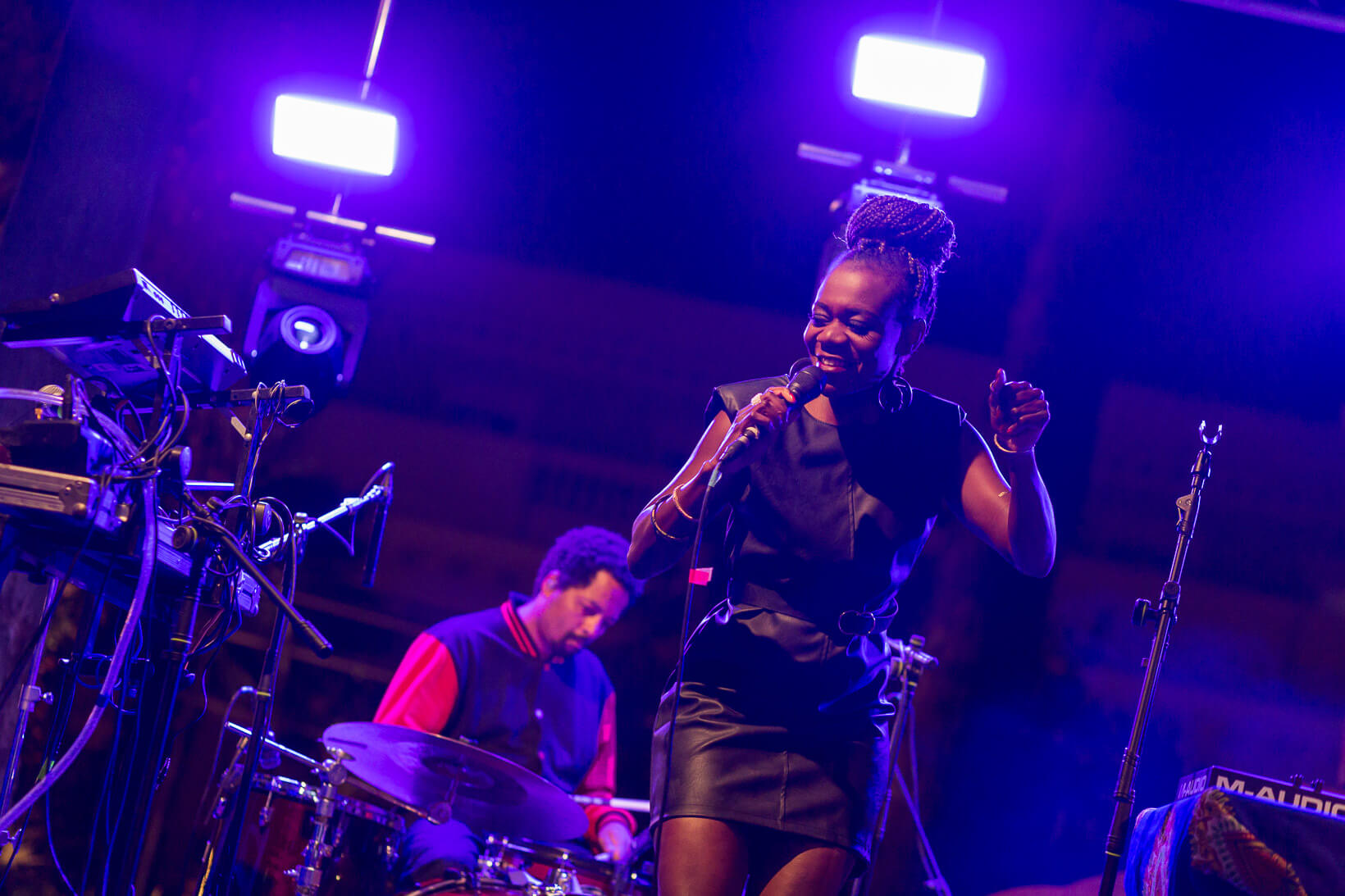 Fellows 2020/2021
Roma Calling
Camille Aleña (1986, Fribourg) studied at the ECAL and at the University of Art and Design in Basel, and obtained an MA from the Royal College of Art in London. She lives and works between Fribourg and London. She creates new links between art, music, and the history of forms and media, exploring diverse strategies and approaches such as documentary, narrative, performance, and object making. She collaborated with the Architects Herzog & de Meuron in Basel (2013-2015), Swiss Art Awarded in 2018. Recent exhibitions include Milieu, Bern (2019), High Art, Paris (2018), Supportico Lopez, Berlin (2018).
Roxane Bovet (1986, Geneva) is a curator, author and publisher. In her curatorial practice, she creates spaces for dialogue—dialogic spaces: physical, virtual, literary, geographical, textual or imaginary spaces. Bovet tries to bring objects, people, concepts together – to mix natures of things to reflect on the world around us. She is a co-founder of éditions Clinamen (2013). She has initiated many independent projects, and participates in the research project A-sides.
Yoan Mudry (1990, Lausanne) is a visual artist. He obtained an MA at the HEAD, Geneva (2014). His practice is multidisciplinary and questions the mechanisms of circulation of images, narratives, and information in the contemporary world. His practice has led to several publications and since 2014 his works have been frequently exhibited in Europe.
Together, they co-managed the contemporary art spaces Zabriskie Point (Geneva, 2013-2018) and Forde (Geneva, 2018-2020).
Mathias Howald (1979, Lausanne) obtained an MA in Literature from the University of Lausanne (2004). His first novel, Hériter du silence (2018) received the Prix du Public RTS (2019). He resided at the Cité internationale des arts de Paris in 2019 and won the Studer/Ganz Prize (2014). He held readings at the Maison de Rousseau et de la littérature (Geneva), the Musée de l'Elysée (Lausanne) and the Geneva Book Fair. He is a founding member of Caractères mobiles, a collective of writers with whom he resided at the Michalski Foundation and published Au village (2019).
PRICE (Mathias Ringgenberg) (1986, Rio de Janeiro) studied at the Gerrit Rietveld Academy Amsterdam before receiving an MA Performing Arts and Theater from HKB, Bern (2015). He lives and works now in Zurich. For PRICE, performance provides a necessary corrective, at a moment when the Internet has enhanced the cultural dominance of the image, now more easily produced and disseminated than ever before. The artist's body not only acts as a crucial point of orientation for navigating the practice but also reminds of the material register crucial to identity, emotion, and communication.
Geraldine Tedder (1986, Zurigo) is a curator and art critic. She was Curatorial Assistant and Coordinator of Publications at Kunsthalle Bern (2013-2019). Together with Christoph Schifferli, she curated a series of exhibitions on the importance of artists' books in artistic practice at the off space Archiv (Zurich). In readings, screenings and workshops, she examined the tension between different feminist strategies in art together with Ann-Kathrin Eickhoff. In early 2020, she organized the program On Reception at Fri Art together with Nicolas Brulhart. She writes for the online magazine Brand New Life.
Hayahisa Tomiyasu (1982, Kanagawa, Japan) studied photography at Tokyo Polytechnic University (BA) and at Academy of Fine Arts Leipzig (Dipl. and MA). He teaches in the Department of Fine Arts BA at the Zürcher Hochschule der Künste (ZHdK). His works have been shown around the world: Munich, Cologne, Hannover, Lianzhou, Frankfurt, Basel, London, Essen, Gera, Stuttgart, Paris, Amsterdam, Tokyo. In 2018, his work TTP won the First Book Award by MACK and this series belongs to the collection of Deutsche Börse Photography Foundation.
Patrick Düblin (1986, Basel) studied Art History and Philosophy in Basel and Berlin. After his graduation, he was research assistant to the director of the Kunstmuseum Basel. Since 2016 he has been teaching and researching at the Institute of Landscape and Urban Studies (LUS) at ETH Zurich. His interest in the intersections of art, architecture, landscape, and urbanism is reflected in his ongoing dissertation on the artists and architects group Stalker, whose practice is rooted in the spatial and social particularities of contemporary Rome.
Aurora Panzica (1991, Trapani) obtained a BA in Philosophy at the University of Trento (2013), she then obtained an MA in Medieval Philosophy at the University of Fribourg (2015), with a scholarship for excellence. Her doctoral project at the University of Fribourg and EPHE of Paris (2016-2020) explored the medieval reception of Aristotle's Meteorology. Her post-doctoral project SNF (2020-2022), aims to continue the analysis of manuscript sources relating to the history of science in the Middle Ages.
Alessandra Rolle (1982, Florence) obtained a PhD in Latin Literature from the University of Florence (2011). She was a postdoc SNF researcher at the University of Lausanne, research fellow at the Scuola Normale Superiore di Pisa, and visiting scholar in London and Toronto. She is now Maître Assistant at the UNIL. She is author of Dall'Oriente a Roma. Cibele, Iside e Serapide nell'opera di Varrone (2017) and co-author of Déclamation et intertextualité: discours d'école en dialogue (2020). Her research project wants to produce an annotated edition of the fragments of Varro's Antiquitates rerum divinarum.
Giulia Scotto (1985, Turin) obtained an MA in Architecture of the City at the IUAV in Venice (2011). In the following years she worked as an architect, urban planner, and researcher at ETH in Zurich, for OMA AMO in Rotterdam, for KCAP Architects&Planners and as a consultant for urban and territorial projects. Since 2017 she has been a research assistant at the Department of Urban Studies at the University of Basel. She is currently working on a doctoral thesis SNF on the architecture and infrastructure of ENI in sub-Saharan Africa and on a documentary on the Agip Motel in Dar es Salaam, Tanzania.
Victor Strazzeri (1985, São Paulo) has a BA in Social Sciences from the Pontifical University of São Paulo and an MA in Social Work from the Federal University of Rio de Janeiro. He completed a PhD in Political Science at the Freie Universität Berlin (2017). He was Swiss Government Excellence Scholarship recipient (2017-2018), then postdoctoral fellow at the Historical Institute of the University of Bern (2018-2019), where he is now an associated researcher. In Rome he will investigate the dialog between communists and feminists in 1970s Italy as well as the work of engaged painter Renato Guttuso.
Ginny Wheeler (1991, Bryn Mawr, PA, USA/Bern) majored in European Studies at Amherst College (Massachussets, USA). She then worked in Rome for two years before undertaking an MA of Philosophy in Classical Archaeology at the University of Oxford, which she completed in 2018. She began her PhD at the University of Bern the same year. In Rome, she will continue working on her doctoral thesis, which is funded by the Swiss National Science Foundation. Her research focuses on fountains and water displays in the Western Roman Empire during Late Antiquity.