Art, Photographie, Gibellina
Hayahisa Tomiyasu at Images Gibellina Festival
Dates
30.07.2021
29.08.2021
Category
Art, Photographie
Information
Hayahisa Tomiyasu at Images Gibellina Festival
Istituto Svizzero is pleased to announce the participation of Hayahisa Tomiyasu (Fellow Roma Calling 2020/2021) at Images Gibellina, the open air and site-specific photography and visual arts festival in the Sicilian town of Gibellina (Trapani), which will take place from 30 July to 29 August.
At its third edition, Images Gibellina is an exhibition and urban laboratory that involves artists to give life to large-scale photographic installations, outdoor exhibitions, talks and screenings.
The selected theme for this edition is 'multiplicity'. Through images, each artist has freely interpreted the theme to better capture contemporary society.
10" Rome/10" Zurich
10" Rome/10" Zurich is a new video that combines two works produced in two different locations: Zurich and Rome. A double screen shows photos of numbers taken by Hayahisa Tomiyasu in public spaces of the two cities. The numbers go from 10 to 1 as to remind a countdown.
Hayahisa Tomiyasu is a shrewd observer of urban space. He practices photography by tracking down the 'character' or, in his words, the 'grey zones' of cities. With his camera he captures things or situations that catch his eye and the meaning of which is not immediately clear to him: clocks showing the wrong (and, rarely, the correct) time in urban areas, leaning or fallen poles that once held up traffic signs, or the parrots living in Rome, having emigrated there long ago from West Africa and Southern India. To Hayahisa Tomiyasu, tracking down situations such as this could be likened to an exercise that guides his gaze and movements in urban space.
10" Rome/10" Zurich, a video work composed of individual photographs and shown as a double projection, was created, as the title discloses, in Rome and Zurich. The artist tells us that during the first lockdown in the spring of last year, he began to systematically seek out numerals in public urban spaces in Zurich. He continued doing so during his artist residency at the Istituto Svizzero in Rome. Using a city map in some cases, he defines long streets, which he then walks down in search of numerals; last year in Rome he chose streets that led him from the building of the Istituto Svizzero toward the city center. For one second each, we see the numerals from 1 to 10; the duration of the entire work is 10 minutes. 10" Rome/10" Zurich is more than a mere juxtaposition of visual similarities and differences in two cities, rather it is a reflection on time, or the perception of time. Many of us experienced the lockdown as a period coinciding with a strange perception of time: the days and weeks seemed endless, and yet time flew by, time seemed to be compressed and extended at once. 10" Rome/10" Zurich by Hayahisa Tomiyasu draws on this feeling and creates a kind of rhythm, a flow of time that can be experienced collectively.
Gioia Dal Molin, Head Curator Istituto Svizzero, Roma, Milano, Palermo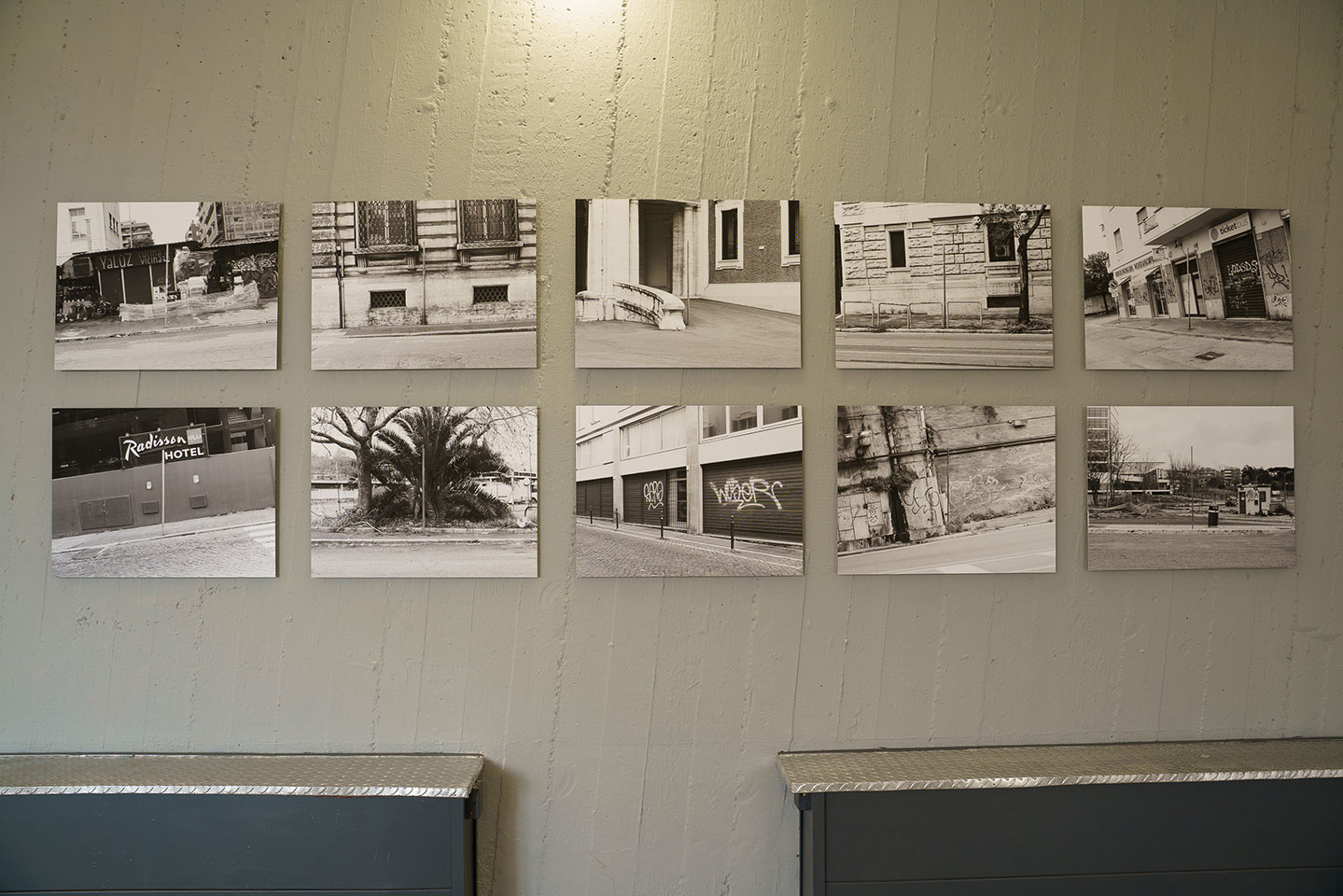 In accordance with current regulations, the public is required to present a Covid Green Certificate at the entrance in order to access the event. This includes one of the following:
• You have received the anti-COVID-19 vaccination, with proof that you have received the first dose of vaccine at least 15 days previously or that you have completed the vaccination cycle;
• Recovery from COVID-19 within 6 months prior to the date of the event;
• Present a rapid antigenic or molecular test with a negative result within 48 hours prior to admission.