Art, Dance, Roma
A DANCE PIECE IN VIRTUAL REALITY
SOLD OUT
H16:00-22:40
Entrance: Via Liguria 20
Introduction
Other information
Biography
Dates
21.11.2018
23.11.2018
Information
A DANCE PIECE IN VIRTUAL REALITY
SOLD OUT
H16:00-22:40
Entrance: Via Liguria 20
Istituto Svizzero is pleased to present at Villa Maraini, in collaboration with Romaeuropa Festival VR_I, a contemporary dance piece in Immersive Virtual Reality by Gilles Jobin.
VR_I was presented at Sundance Film Festival 2018, and received the Innovation award and the people's choice award for the best performance at the 49th edition of the Festival du nouveau cinema in Montréal.
The Swiss dancer and choreographer Gilles Jobin, based his research on this specific technology, in collaboration with Caecilia Charbonnier and Sylvain Chagué, motion capture and virtual reality's specialized studio founders, Artanim. People (five at a time) are the main characters of the performance; wearing a VR helmet, they will find their avatar-self into a whole new universe. It can be a city, an urban landscape both familiar and alienating, or the top of a mountain.
The body, transported into a new perceptive dimension, opens to interaction with five avatar-dancers (whose movement have been captured from actual dancers) invading the space, multiplicating and growing into giant figures. Jobin extends our perception of reality, challenging our ideas of space and movement in an entirely original way.
On this occasion on 21 November at 6.30pm in Sala Conferenza (entrance via Ludovisi 48) Gilles Jobin will be in conversation with Maria Paola Zedda. Moderation by Laurence Wagner (Fellow, Roma Calling 2018/2019).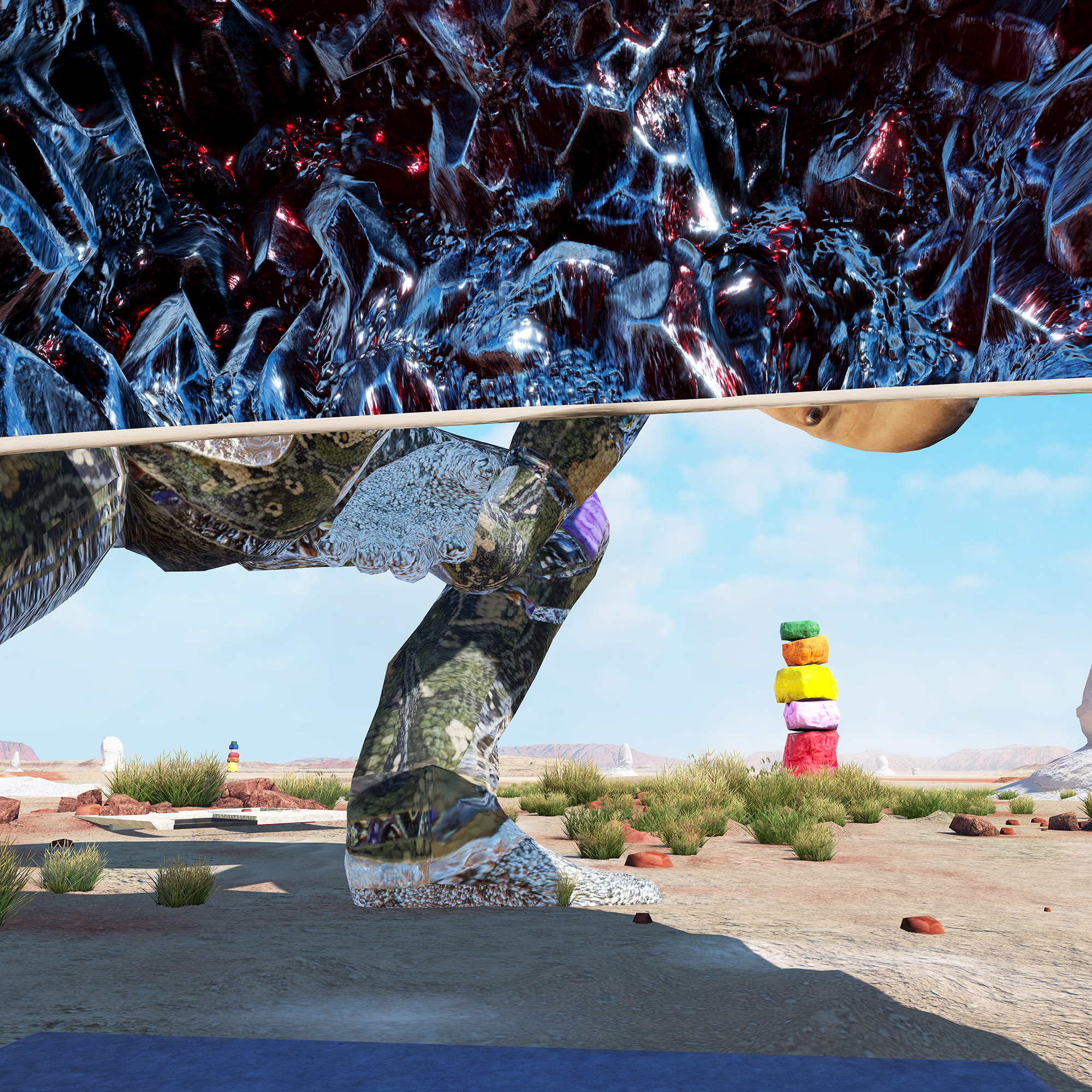 Watch VR_I official trailer on vimeo: https://vimeo.com/246280660
Please note that places are limited and pre-booking is required. – SOLD OUT
Please send an email to prenotazioni@istitutosvizzero.it indicating your preference on date and slot-time between 4.00 and 10.40 pm.
Duration 15′, maximum 5 pax per slot. Minimum age 8 years.
Entrance via Liguria 20
Gilles Jobin
Recognised for his ground breaking work in choreography, Gilles Jobin began producing dance pieces in 1995 which earned him the acclaim of both the critics and the public. He soon established himself as a leading independent choreographer in Europe. To this day, Gilles Jobin has produced over 20 works, some of which, including A+B=X (1997) and The Moebius Strip (2001), are considered benchmarks on the world stage. In 2015, Gilles Jobin received the Swiss Grand Award for Dance, awarded by the Federal Office of Culture. In 2017 he creates VR_I a dance piece in immersive virtual reality. In collaboration with Artanim. For the first time a choreographer combines dance with immersive virtual reality in a work that provides viewers with a unique sensory experience.
Laurence Wagner
Attained a Master of Arts at the Haute Ecole d'Art et de Design de Genève in 2011, after completing a Bachelor of Arts at the University of Lausanne in 2008. Since 2014 she has worked at TU-Théâtre de l'Usine in Geneva as director of programming, communication and press relations, and co-director of cultural mediation. She was a member of Corodis – Commissione Romande de Diffusion des Spectacles in 2016-17, and she has worked on various projects as a cultural mediator. She works for Zürcher Theater Spektakel in Zurich, teaches at Manufacture Haute école des arts de la scène in Lausanne, and develops various projects in the performing arts as an independent curator.
Maria Paola Zedda
Curator and expert in performance art, dance, and visual arts, she focuses her research on languages which lie between contemporary art, dance, performance and cinema. She lives and works between Milan and Cagliari. Since 2011 she has been directing festivals and events related to contemporary languages (Istantanee – visioni di danza e performance, Across Asia Film Festival, Gramsci CampoSud), collaborating with institutions such as MAXXI – Museo Nazionale delle Arti del XXI Secolo, Musei Civici di Cagliari, Hanoi Doc Lab – Goethe Institut. In 2015, together with Anna Maria Montaldo, she curated the artistic direction of Cagliari, Capitale Italiana della Cultura (MiBACT, Municipality of Cagliari). In 2017 she conceived and organised together with Danae Festival the project SWISS CONTEMPORARY FACTORY, while in 2018 she curated the exhibition "Sguardi sui confini" part of the project "Mappe" di Palazzo Litta Cultura, in collaboration with Triennale di Milano. She is a contributing writer for Alfabeta and Artribune.