In the context of the exhibition Out to Lunch. Kim Seob Boninsegni, Emanuel Rossetti

Preview screening of the new of the new science fiction film by Seob Kim Boninsegni (2017, DV, 4:3, 21', colour, Italian, English subtitles)
With: Xiaolin Wu, Yuchen Wang, GaoHan, Jun Guang Zhang, Fabio Wang, Shasha Zhao
Photography: Yvan Alvarez
Sound : Thomas Benard
Assistant to production: Lucas Cantori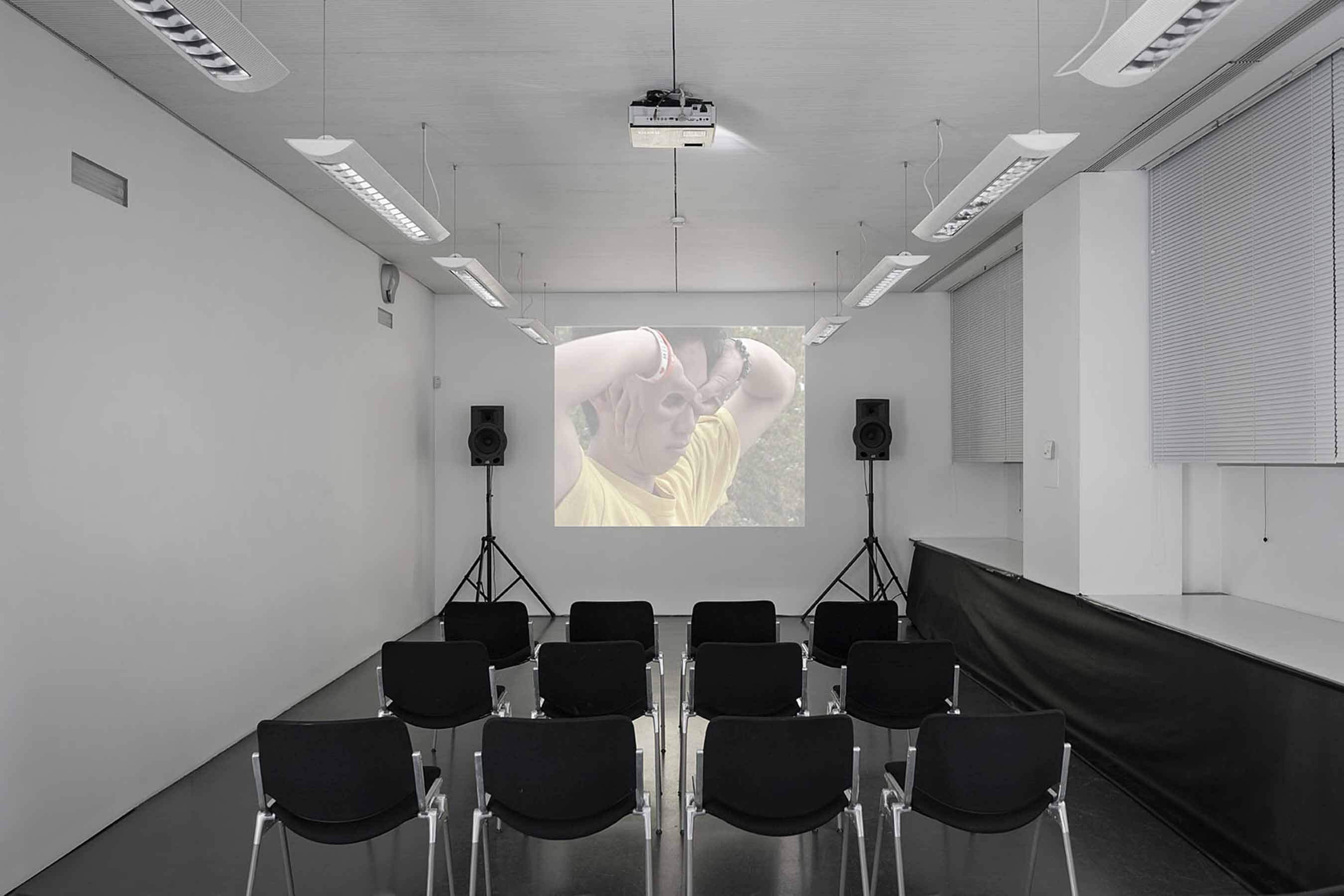 Pitch: On the terrace of a building of a simil-like Asian architecture, three young adults find themselves alone in the world.
Casa Pagoda was filmed with a camera of the late 90's; the result is an image with a 4:3 ratio. The context and the situations are defined by the panoramic terrace overlooking the vast suburbs of Milan. The result is a narrow scene evoking a certain form of voyeurism.
The protagonists are local and of Chinese origins. The script was specifically written for them after a long casting. Their origin seems to float above them, just like the concrete architectural ornaments under which they kill their boredom.
The film offers moments of fragmentation, a hideaway of identities and troubles related to the evolution of new technologies, along with an immersive narrative in the reconstructed world of three young adults. Casa Pagoda is a contemporary fable filmed as a telenovela, the story of a desire seeking its own space.
With the support of Fonds d'art contemporain de la Ville de Genève and Office de la culture du Département de l'instruction publique, République et Canton de Genève.