Book launch, Literature, Centro Congressi La Nuvola
H11:00
As part of the fair Più libri più liberi
Location
Centro Congressi La Nuvola
Category
Book launch, Literature
Information
H11:00
As part of the fair Più libri più liberi
The encounter will take place at H11:00 within the framework of the fair titled Più libri più liberi, in the Sala Marte of Centro Esposizioni La Nuvola, Viale Asia 40, Rome.
Tickets and information here. 
Istituto Svizzero is pleased to support the presentation of the Italian translation of Lo Zoo di Roma (ed. Casagrande, translated by Maurizia Balmelli): the author Pascal Janovjak will be in conversation with critic and essayist Andrea Cortellessa. Alternating the story of an impossible love affair with real events, Janovjak retraces the history of one of the oldest zoos in Europe and, with it, of Italy.
The book launch is promoted by Edizioni Casagrande.
Synopsis:
We are in Rome in the early 2000s. Giovanna Di Stefano has been hired to relaunch the renamed Bioparco, the zoo that for over a century has towered over the chaos and ruins of the city like a forgotten Eden. In a surreal calm, lions, giraffes, hippos and exotic snakes snooze, oblivious to the rare tourists who stroll through the greenery of Villa Borghese. Finding her way with difficulty among lakes, aviaries and moats, and under the amused gaze of the scientific director, Giovanna runs into Chahine, an Algerian architect sent on a mysterious mission. The two will exchange a few words, but they will look for each other every day, and together they will discover the most hidden places of the park, talk to the old guardians and awaken the ghosts of the past: from the lioness Italia brought by the Duce in person to the divas of Cinecittà, from the activists of the animal rights cause to Salman Rushdie, fascinated by a tamandino, the last survivor of its species. And it will be this solitary animal that will lead the zoo to an unexpected rebirth.
Biography:
Pascal Janovjak was born in 1975 in Basel from a French mother and a Slovak father. After studying in Strasbourg, he lived in Jordan, Lebanon, Bangladesh and Palestine. He has been living in Rome since 2011. Released in French in 2019 and already translated into several languages, Lo zoo di Roma is his second novel, winner of the Swiss Literature Prize, the Michel-Dentan Prize and the Audience Award of Swiss Radio and Television.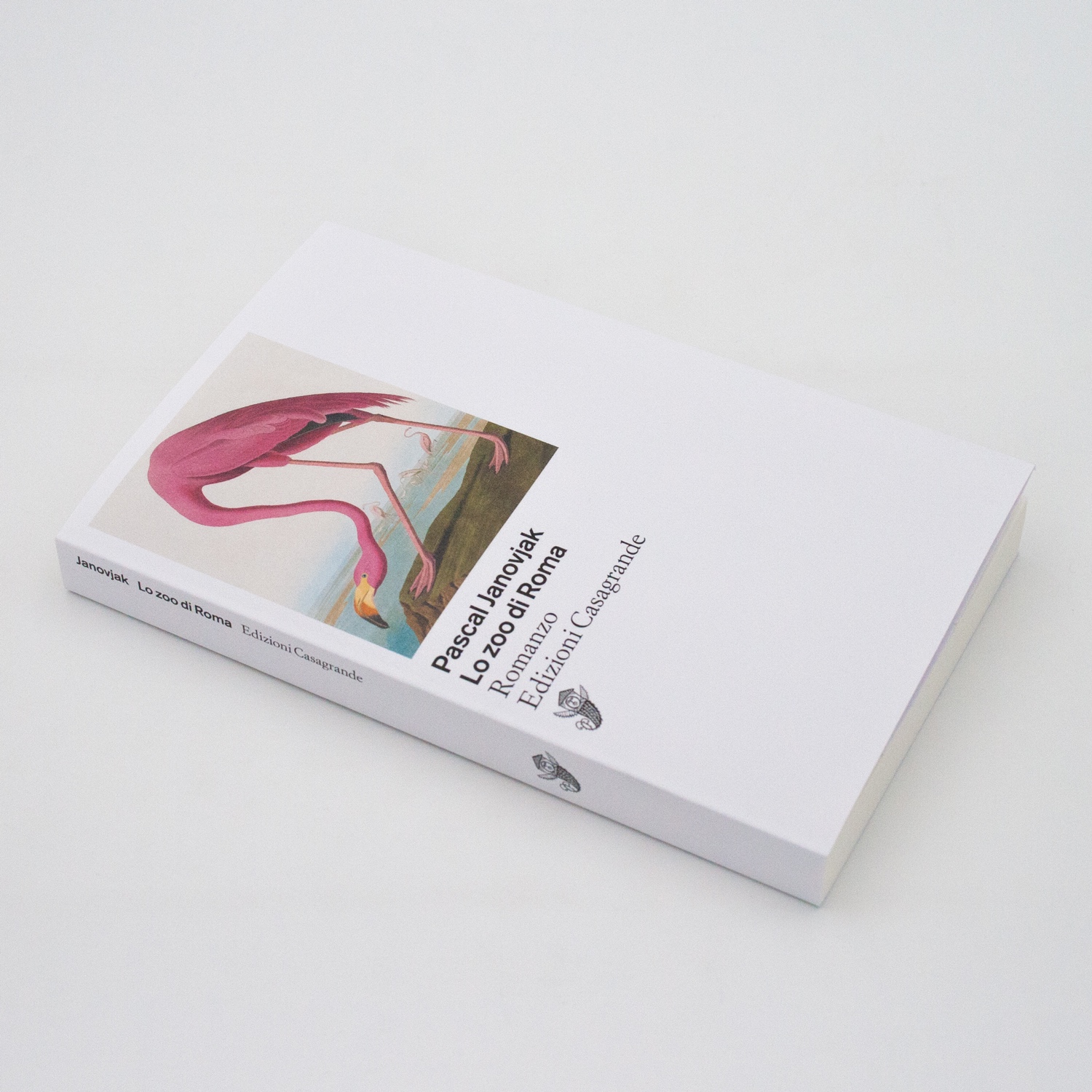 In accordance with current regulations, the public is required to present a Covid Green Certificate at the entrance in order to access the event. This includes one of the following:
• You have received the anti-COVID-19 vaccination, with proof that you have received the first dose of vaccine at least 15 days previously or that you have completed the vaccination cycle;
• Recovery from COVID-19 within 6 months prior to the date of the event;
• Present a rapid antigenic or molecular test with a negative result within 48 hours prior to admission.