Art, Installation, Roma
Entrance: via Ludovisi 48
Dates
18.11.2022
31.12.2022
Category
Art, Installation
Information
Entrance: via Ludovisi 48
Istituto Svizzero is pleased to take part to The European Pavilion in Rome, a three-day artistic programme of the European Cultural Foundation in collaboration with Fondazione Studio Rizoma, and hosted by partners Bibliotheca Hertziana – Max Planck Institute for Art History, Goethe-Institut, German Academy Rome Villa Massimo, Villa Médicis Académie de France à Rome, Istituto Svizzero, Museo delle Civiltà.
Within this context Istituto Svizzero presents The Forbidden Tempietto, a newly commissioned installation conceived by architects and designers Jesse van der Ploeg and Tymon Hogenelst (collective Studio Wild).
The pavilion presented in the garden of Istituto Svizzero is part of The Forbidden Garden of Europe: a project by Studio Wild that offers a reflection on the European Union's migration policies. The project, which initially took the form of a garden presented at the 2021 architecture biennale in Venice, is inspired by a list of plants that are considered invasive by the European Union and are therefore banned. Collected by the studio, these plants are used here as materials for the production of a series of panels that together construct the space of The Forbidden Tempietto: a chapel or mausoleum in homage to those who cannot find common ground in Europe, even after living here for generations. 
The Forbidden Tempietto will be on view until the end of 2022 within the opening hours of the exhibition L'arcobaleno riposa sulla strada:

Wednesday / Friday: 14:00-18:00
Thursday: 14:00-20:00
Saturday / Sunday: 11:00-18:00

---
The European Pavilion is a programme of the European Cultural Foundation that makes possible spaces for experimentation and reflection on Europe. It stems from the conviction that we need a European artistic platform to think and reconsider continuously what Europe means today and what it can become tomorrow. Every two years, together with the foundation partners, ECF supports cultural organisations across Europe that develop new artistic programmes and commissions that shed new light on Europe and imagine our shared future. All projects are then presented at a major art event, this year in Rome.
Over the course of three days, artists, thinkers and researchers from all over the continent meet in a programme offering panel discussions, lectures and workshops, musical performances, a VR environment, as well as sculptural and multimedia installations. Questions such as: how can we, through the metaphor, think about the space and landscape of Europe? What does a European pavilion look like and what can it mean? The word pavilion also refers to the visible part of our ear: the part that allows us to listen. To this end, the programme will pay particular attention to the rich diversity of languages and voices that make up Europe, especially those which are too often silenced or marginalised. It is not possible to think about Europe today without considering the challenges facing our continent, let alone those posed by the war in Ukraine. Meanwhile, in Rome, inspiration will be drawn by initiatives, collectives and individuals engaged in efforts to overcome colonialism and in the fight against all forms of exploitative and discriminatory policies.
The programme is co-curated by ECF programme manager Lore Gablier and Ukrainian curator Lesia Kulchynska, in close cooperation with all participating organisations: Ambasada Kultury (Berlin-Vilnius), ARNA (Sweden), Brunnenpassage (Vienna), EUPavilion (Rome-Zurich), Fondazione Studio Rizoma (Palermo-Rome), Iniva (London), L'Internationale (Madrid, Warsaw, Barcelona, Ljubljana, Eindhoven), OGR (Turin), State of Concept (Athens), Studio Wild (Amsterdam).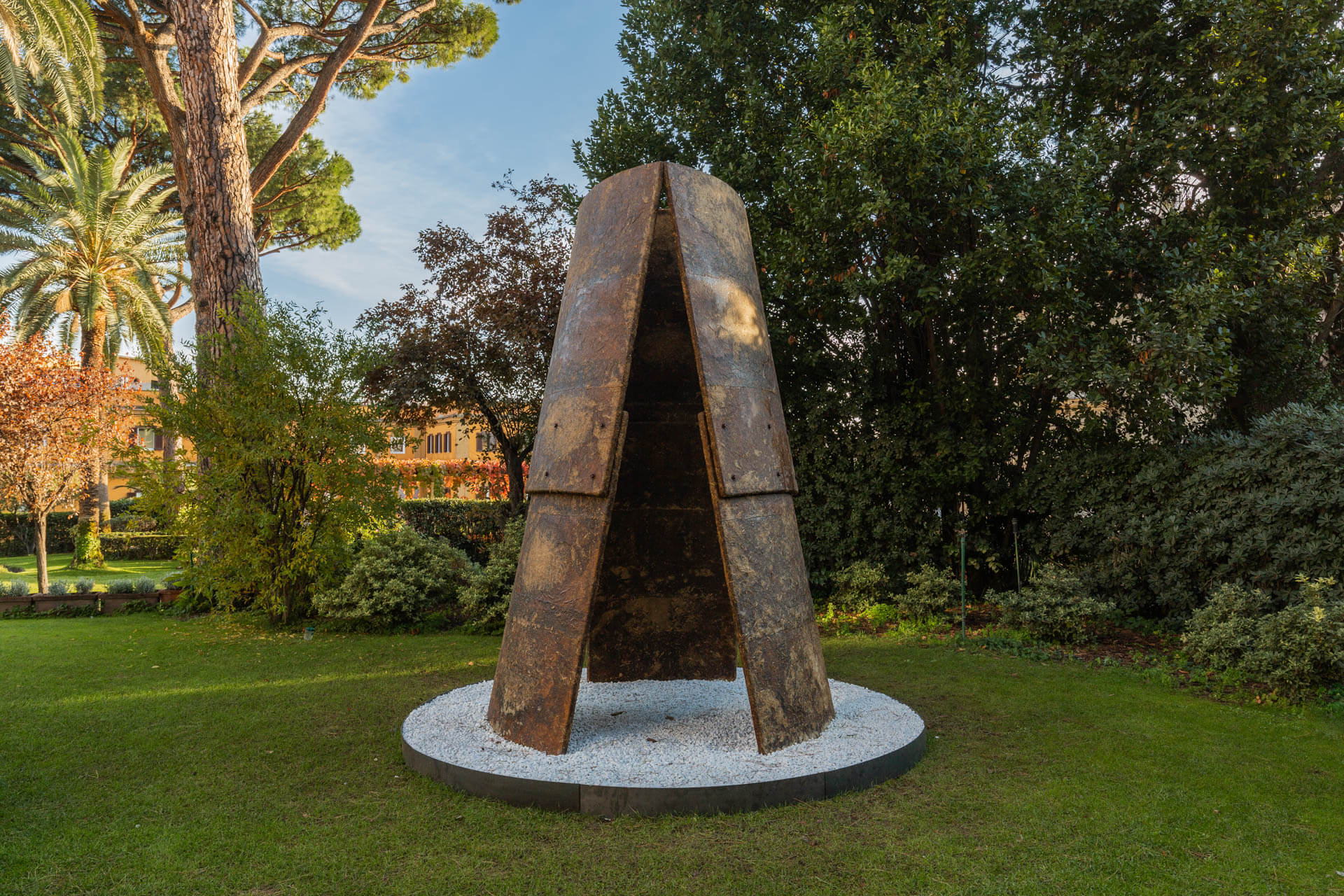 While at Istituto Svizzero, you can also visit the group exhibition L'arcobaleno riposa sulla strada, with works by Pascale Birchler, Miriam Laura Leonardi, Hunter Longe, Lou Masduraud, Luzie Meyer, Meret Oppenheim and Ser Serpas.