Performance, Projection, Conversation, Milano
Info
Biographies
Press image
Category
Performance, Projection, Conversation
I venerdì pomeriggio
The Friday afternoons at Istituto Svizzero are dedicated to our residents. It is an opportunity for the public to learn more about the projects they are working on during this year's residency.
Remembering your embrace
Screening, Reading & Conversation
with Johanna Bruckner and Barbara Casavecchia
Programme
H20:00 Reading by Johanna Bruckner and Barbara Casavecchia
H20:30 Screening of Atmospheric Drafts of Intimacy
(Johanna Bruckner, 29 min, 2020)
H21:00 Conversation & Q&A
The event has limited capacity. Please send an email to milano@istitutosvizzero.it
The work of Johanna Bruckner takes up the discourse between society and the individual, which has been created by new technologies, and asks about the influences and dependencies of information and the apparently autonomously operating communication systems. The concrete human body comes to the fore in the performative works and illustrates the conflict between affirmation and resistance, between becoming a machine and posthuman existence. In her new video work "Atmospheric Drafts of Intimacy" she dissolves the bodies into synthetic particles and connects them to space. It serves as an impulse of imagining infrastructures that might inform hybrid futures better tooled to deal with current technological, political and ecological changes.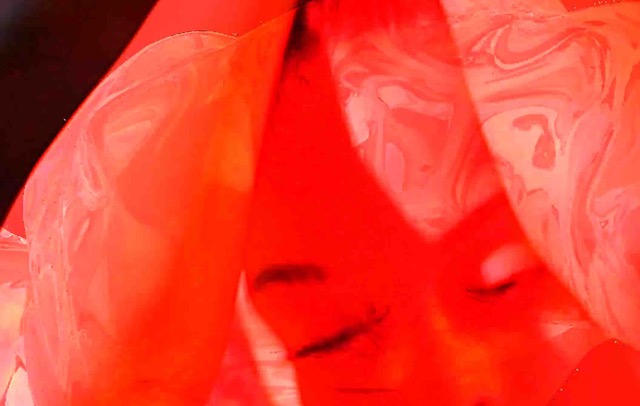 Johanna Bruckner was born in Vienna in 1984 and is an artist based in Zurich. Upcoming and recent screenings include Schirn Kunsthalle Frankfurt, the LUMA Westbau, Zürich, the 57th Venice Biennial; KW Institute for Contemporary Art, Berlin; Migros Museum für Gegenwartskunst, Zürich; ZKM, Zentrum für Kunst und Medien, Karlsruhe; Kunsthaus Hamburg; the transmediale 2020; Haus der Kulturen der Welt, Berlin; CAC, Centre Art Contemporain Geneve, the Galerie EIGEN+ART Lab, the Deichtorhallen, Sammlung Falckenberg, Hamburg. She was recently a fellow at the Istituto Svizzero in Rome, and will be a fellow at the Jan van Eyck Academie in 2021. She has taught at various universities and received the 2020 recognition award for Fine Arts of Lower Austria.
Barbara Casavecchia is a writer, independent curator and educator based in Milan, where she teaches at Brera art academy. Contributing editor for Frieze, her articles and essays have appeared in Art Agenda, Art Review, D/La Repubblica, Flash Art, Mousse, South/documenta 14, Spike, among others, as well as in artist books and catalogues. Recently, she was a mentor of the Ocean Fellowship organised by TBA21-Academy/Ocean Space in Venice. In 2018, she curated the exhibition "Susan Hiller. Social Facts", at OGR, Turin, where she also curated the biennial cycle of lectures, performances, workshops and happenings OGR YOU (with Roberto Fassone, Angelo Plessas, Ambra Pittoni and Paul-Flavien Enriquez-Sarano, Slavs&Tatars, Gernot Wieland, Eva e Franco Mattes, Invernomuto, Adelita Husni-Bey, Francesco Fonassi, Adam Christensen, Massimo Grimaldi, Elisa Giardina Papa, Luca Garino, Sophie Jung, Diego Marcon). In 2014, she co-curated (with Lorenzo Giusti) the retrospective "Maria Lai. Ricucire il mondo" at MAN, Nuoro